---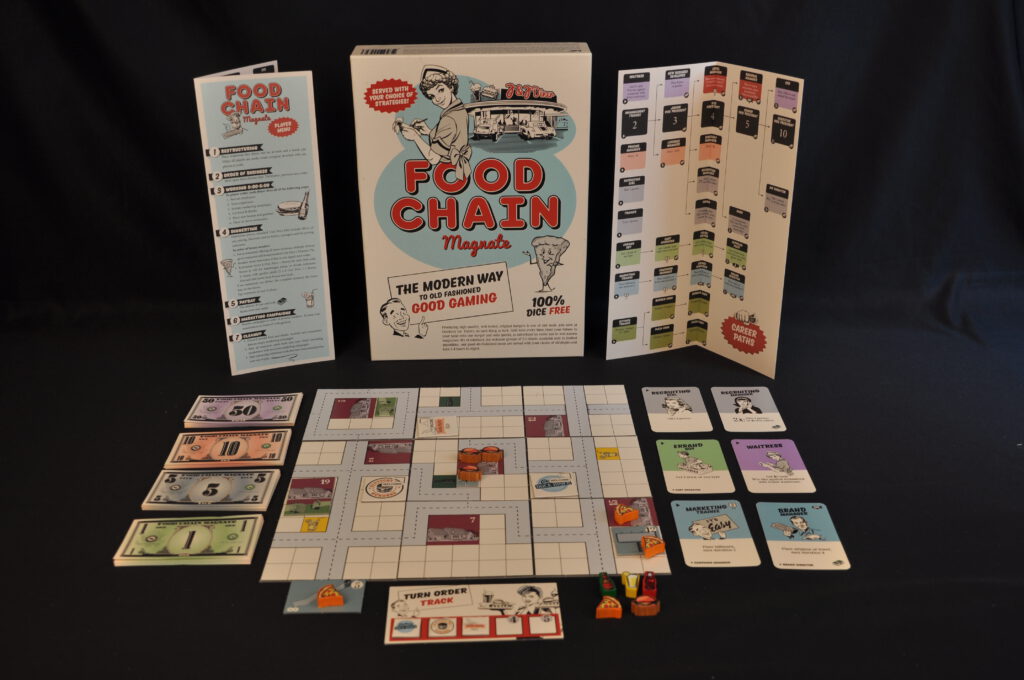 ---
Game Overview
In Food Chain Magnate you are going to build up your own fast food chain. You are going to create demand for foods and drinks, produce these goods, hire, train and fire staff and many other things that are related to building up your fast food restaurant.
Food Chain Magnate is a very strategic game, with no luck involved. This means you need to plan and execute each step carefully. Your choices will have consequences.
Each turn you are going to decide which staff is going to work for you. You execute the actions that are related to the staff, like hire or train new staff, produce food and drinks, run marketing campaigns to increase demand, opening up new restaurants, and many more choices. In the next phase you are going to meet the demand of the customers for the products. The demand is created by the marketing campaigns, that you – or your opponents- started. If you can meet the demand you receive money. This money you'll need to pay for your staff.
During the game you are going to build up and expand your restaurant and the choices you make will have more consequences.
The game ends when the money from the bank runs out and the player who has earned the most money at the end of that round wins the game.
---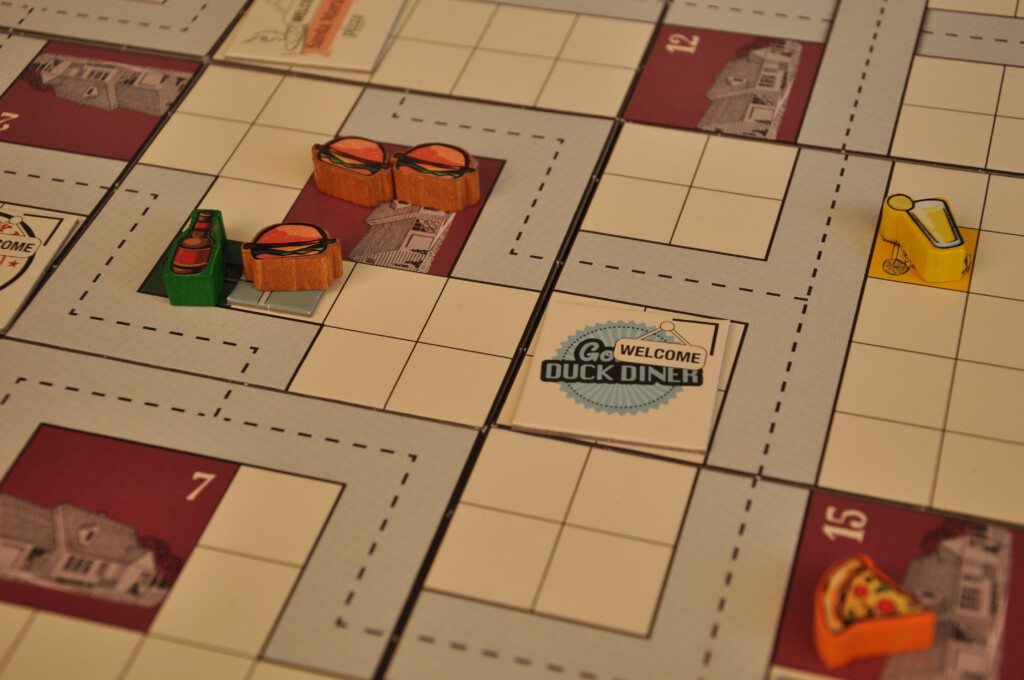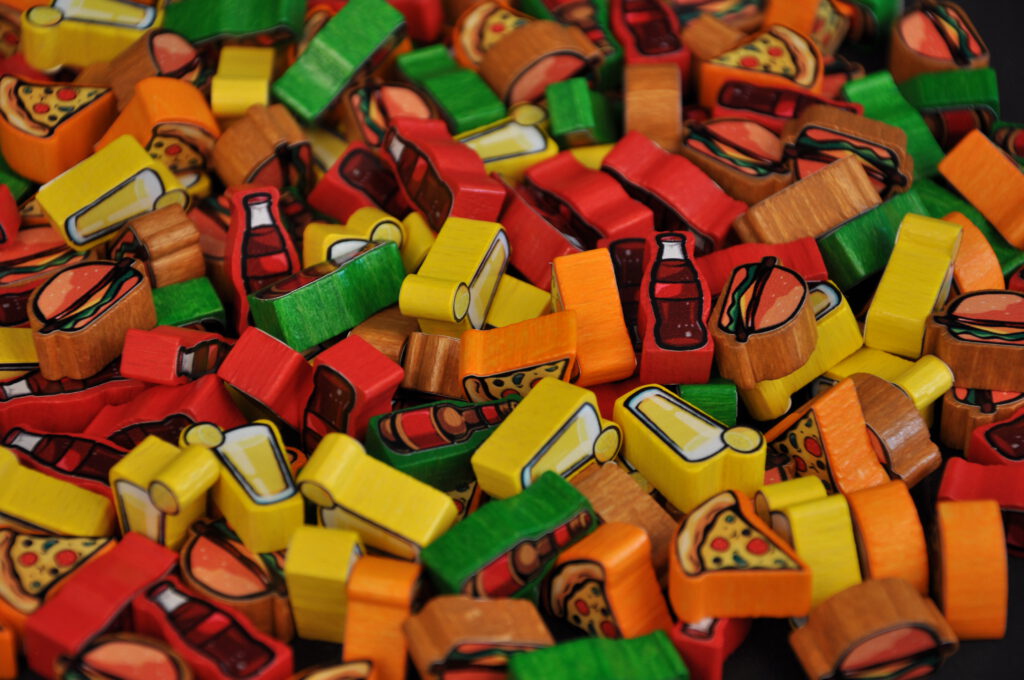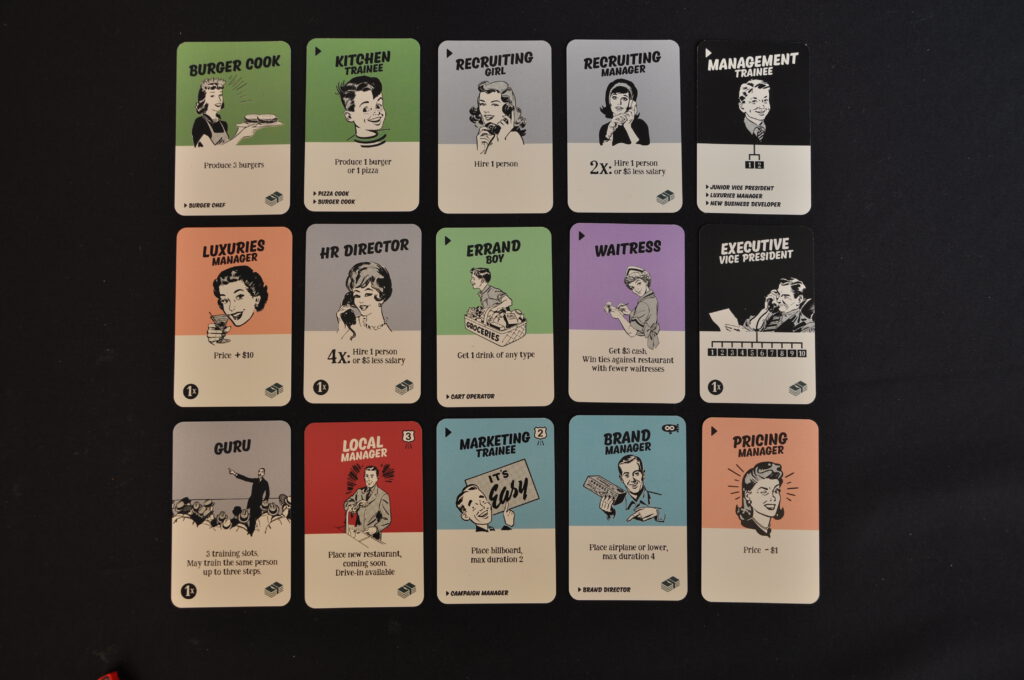 ---
Review
Food Chain Magnate is a super strategic game, where there is no room for luck. That makes it a real expert game and certainly not suitable for every player. Also the duration of the game (2-4 hours) will not appeal to everyone
But.. if you like an expert game, this one is really great. It is a game with clear rules, and a super handy 'cheat-sheet' where all the rules and people are clearly laid out so you don't have to remember all that.
The steps in a round are clear and well-arranged, but don't be fooled; It is not easy. Because it is very strategic, sooner or later every choice has consequences.
You are going to hire staff to work for you, but you also have to be paid. And you can only have a certain number of people work for you per round, so you have to think about that carefully.
Food Chain Magnate is really well put together, you carefully build your restaurant and you have to think carefully and anticipate the ever-changing demand for products. It's highly recommended if you're looking for a good expert game to keep you busy for an evening.
The replayability is also very high, there are countless choices that you can make every round so your strategy will be different every game.
We find the look and artwork of the game a bit less appealing. But with the upgrade stickers from @meeple_upgrade the resources are looking great.
In short; highly recommended if you are looking for a good expert game to fill a wonderful game night with.
---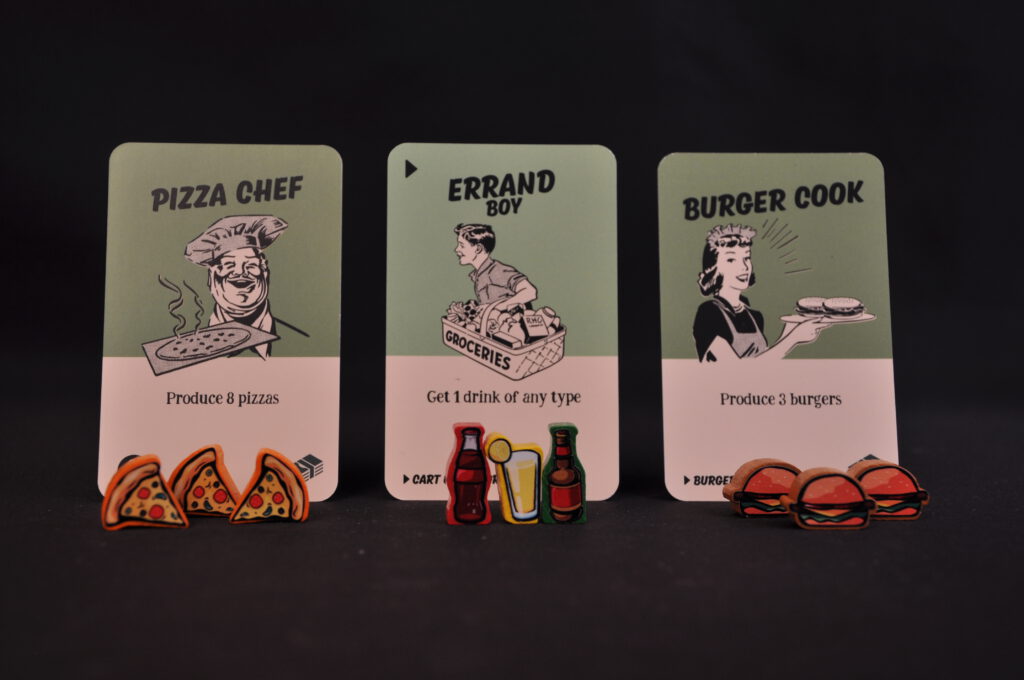 ---
End Score
✔️ A super strategic game with very strong build up throughout the game
✔️ Lots of choices and high replayability
✔️ A real expert game; must you love
➖ We find the artwork and the 'look-and-feel' a bit less appealing. But the sticker upgrade from @meeple_upgrade let the resources look really good.