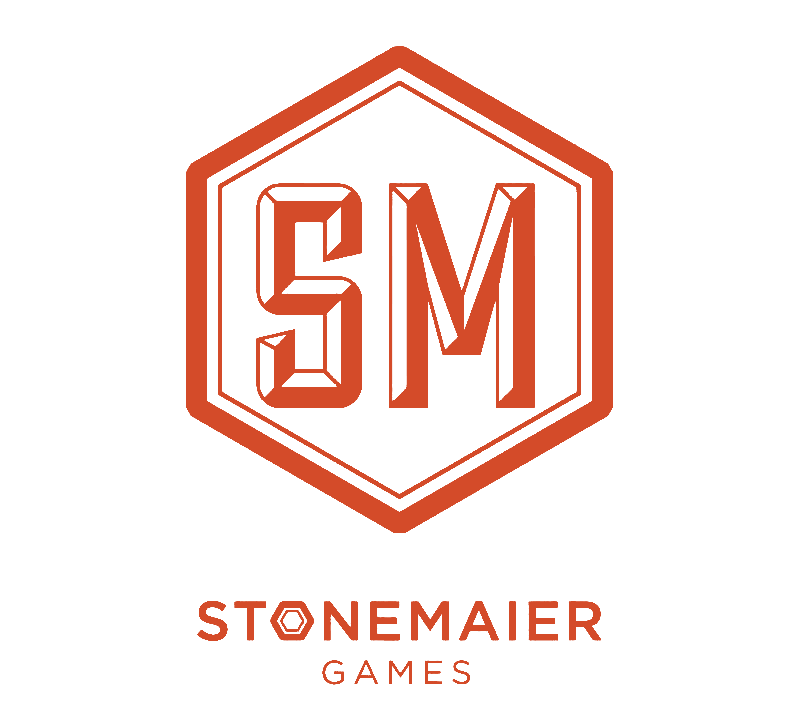 ---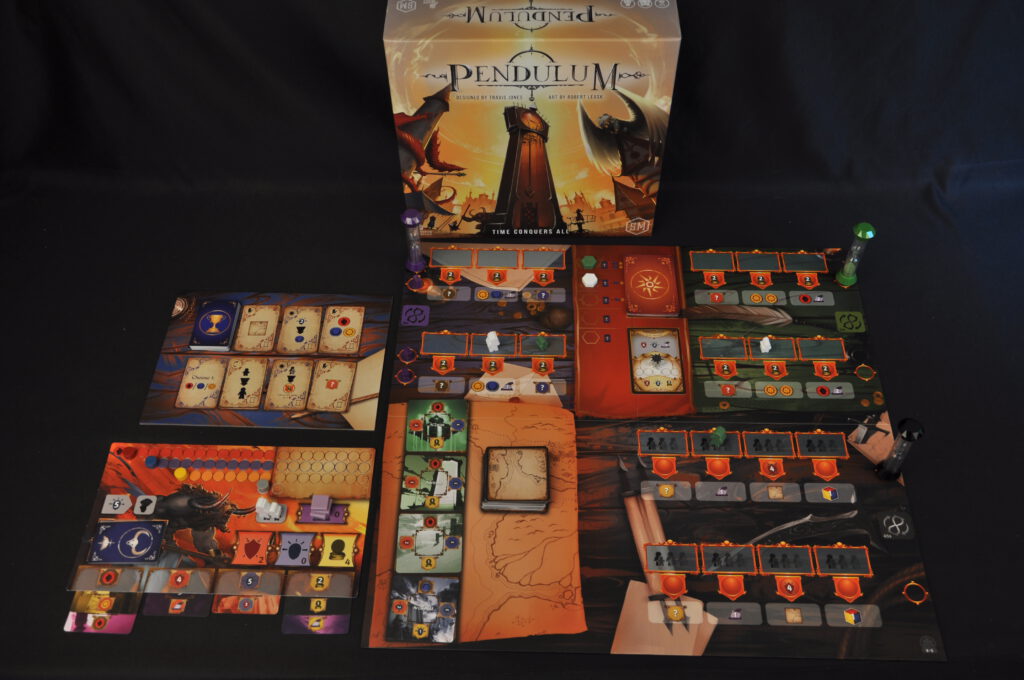 ---
Gameplay
In Pendulum you will compete to become the new "timeless ruler". It is a real-time strategy game, which means that you play at time instead of turns. Each player plays their actions simultaneously until a certain time has elapsed. Then the end of the round is reached, after which a next round of the total of four rounds.
The game board has four areas where you can play actions. Three of these sections have an hourglass. The hourglass indicates in which row the actions can be performed. These actions can be performed until the hourglass is empty and is turned over to the other row within the same section. You may place your meeples on an action if there is no hourglass in that row. When the hourglass is set on that row, you can perform the action. However, you may not move your meeple again until the hourglass has moved away from that row.
The hourglasses have different durations, so you have to be constantly sharp. If an hourglass is empty, a player can turn it over whenever they want, so it doesn't have to be.
The goal is to get as many victory points as possible. You do this by collecting resources and executing assignments. In addition, each player has his own character with a special characteristic that can help you in the game. For the experienced players there are also extended characters, which give an extra dimension to the game.
---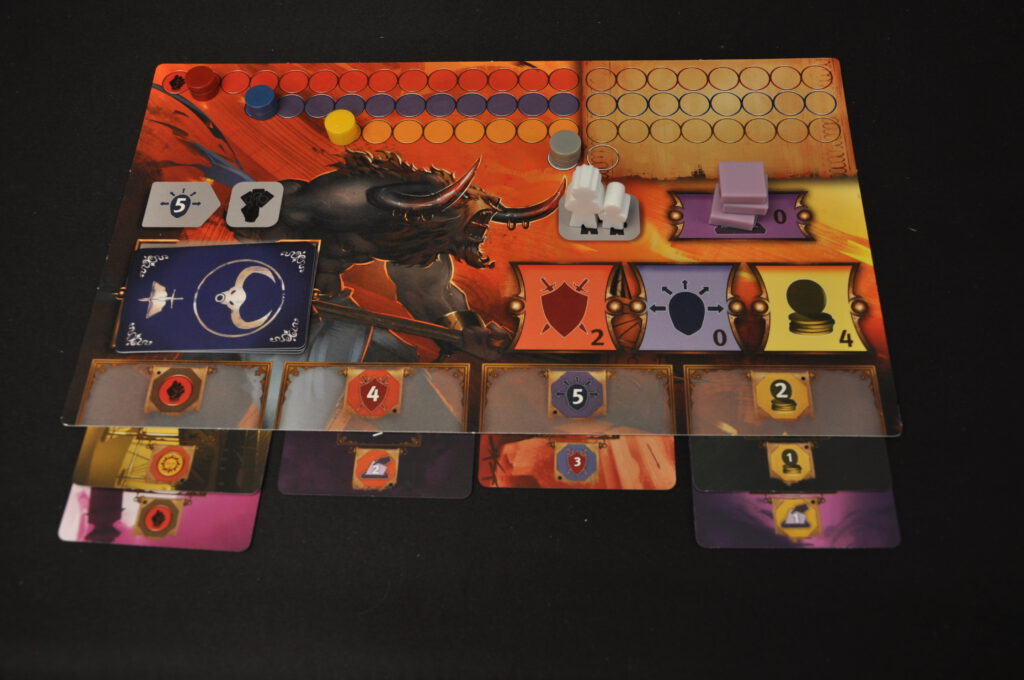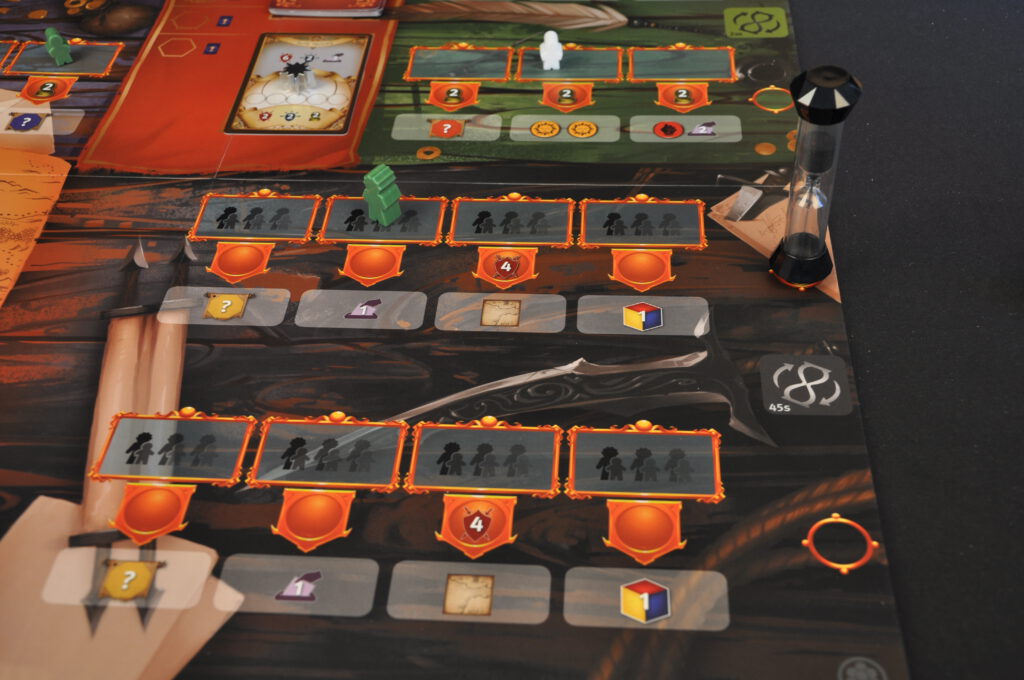 ---
Review
Pendulum is a unique game because of its time mechanism. The theme of time is well executed, artwork is beautiful and the quality of all components is very high.
The worker-placement mechanism is cleverly executed and plays balanced. But the real-time effect gives the whole game another dimension. Because of this, you not only look at your available resources and actions, but because of the hourglasses, you are constantly focused and you have to play and decide quickly. This is great fun.
The disadvantage of this is, that you all play very solo and you have little to no interaction with the other players.
In short, highly recommended for lovers of the worker-placement mechanism who are looking for a game with a unique and fun twist.
---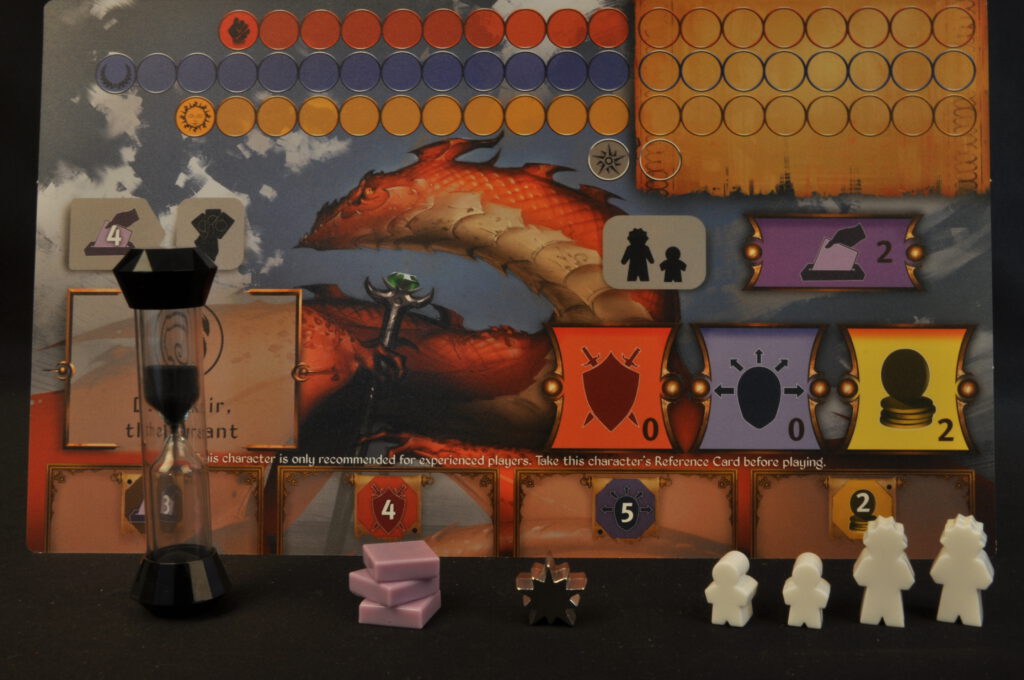 ---
End Score
✔️ Game quality
✔️ Very nice real-time mechanism
➖ Plays very solo, little to no interaction