---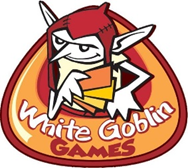 ---
---
Goal
In Powerline you will build a high-voltage network to connect power plants and supply cities with energy. Upon completion you will receive points with which you can eventually win the game.
---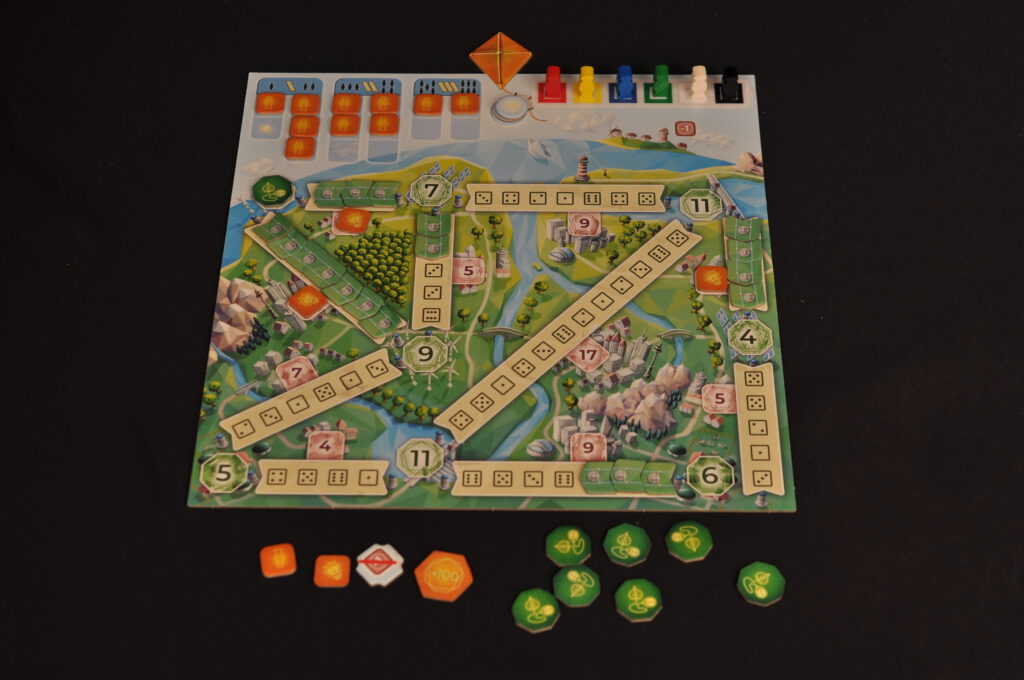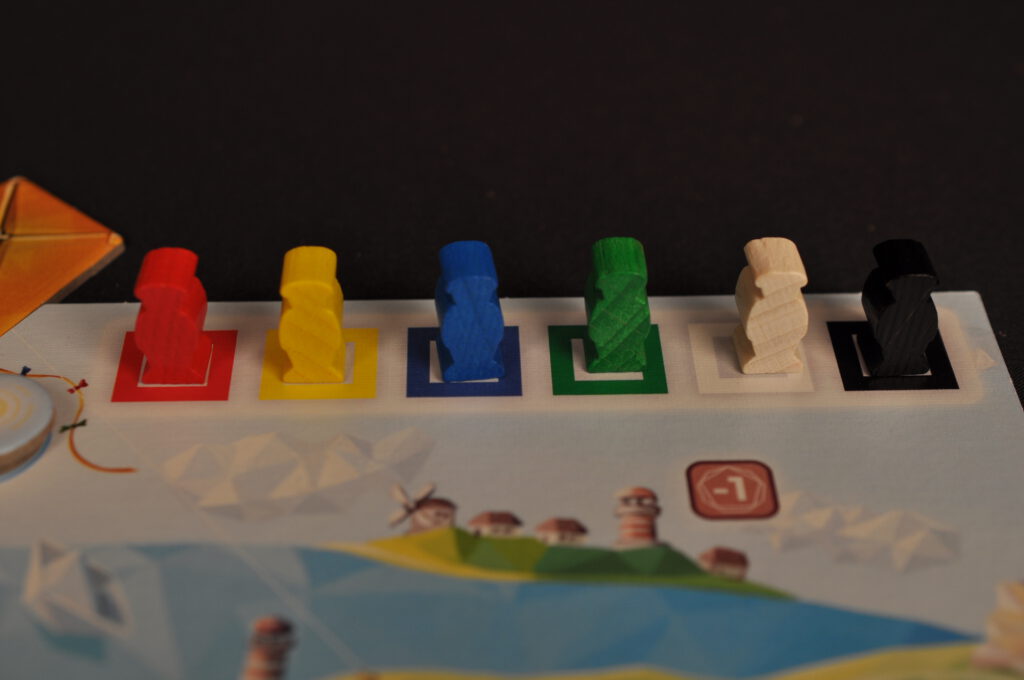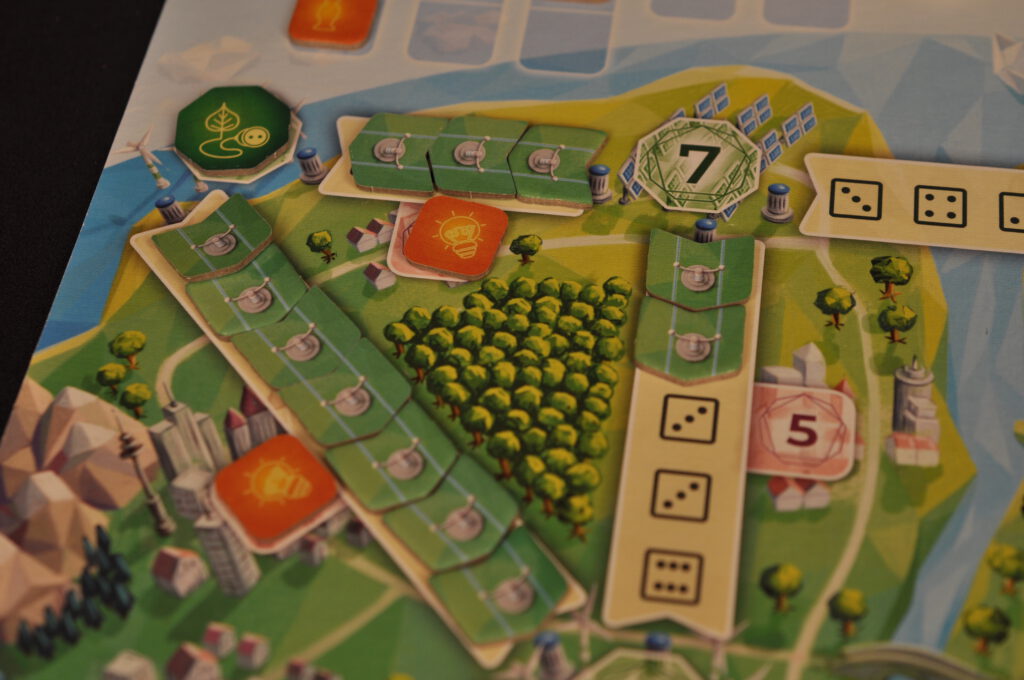 ---
Game overview

The game is played over a total of 15 rounds with a scoring moment after every 5 rounds. Three overall goals are scored for each player.

During a round, everyone plays at the same time. And a round consists of 3 steps in total. The first step is to throw the 6 colored dice and place them on the appropriate spaces on the central board. The dice are in a fixed order that must also be taken into account during planning.

In step 2, all players will do the planning for themselves. Each player board depicts a number of power lines between different power plants. There is a city along every high-voltage line. The connections between the power plants consist of a row with dice values. Each player board contains the same connections but different dice values.

A player goes to work with the dice in terms of planning and may place workers of the same color on a die value on their player board. An energy connection may only be built in one direction and up to a maximum of 3 connections per turn in total.

There is also a restriction over the entire game how often you can use a certain number of dice.
During a round, points are scored for power lines that are fully completed or if all lines are built from a power plant. At the end of round 15, the overall goals are reviewed for the last time. The player with the most points wins the game.
---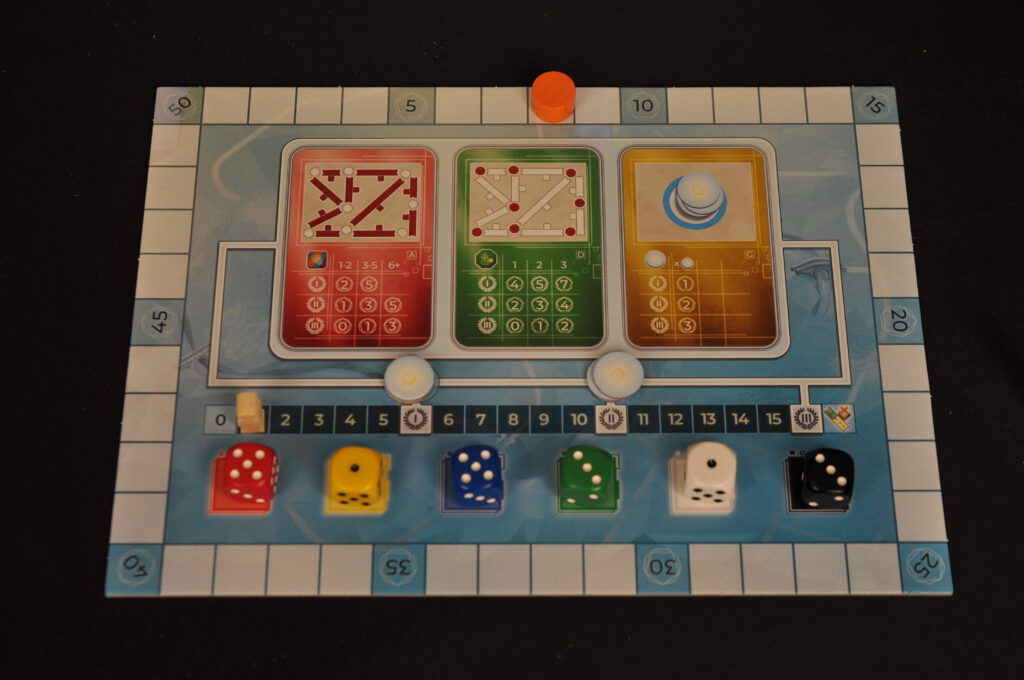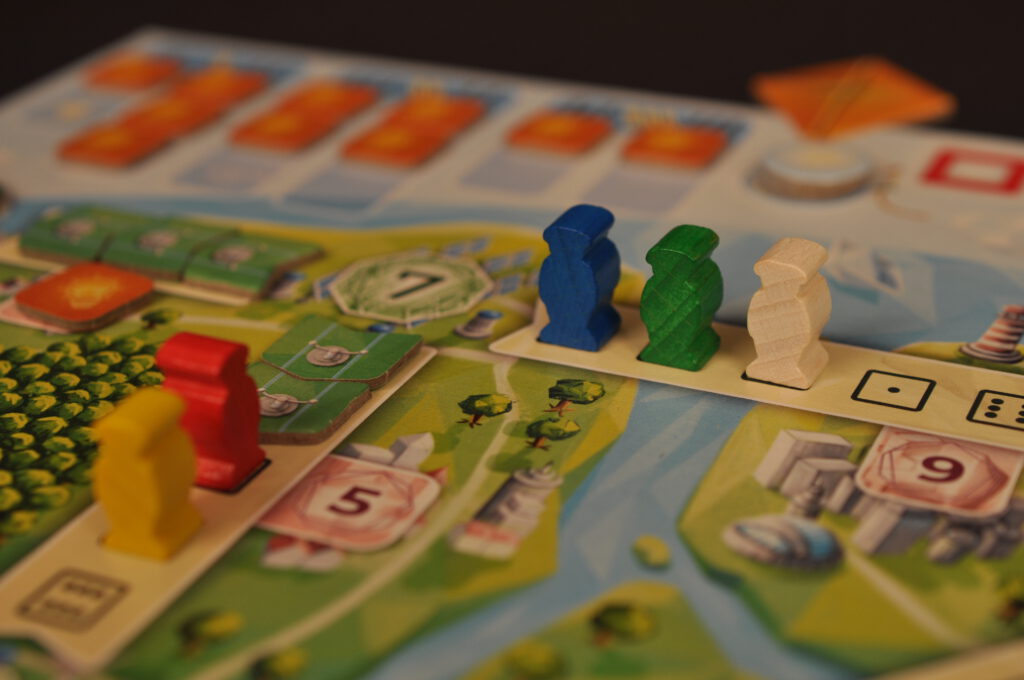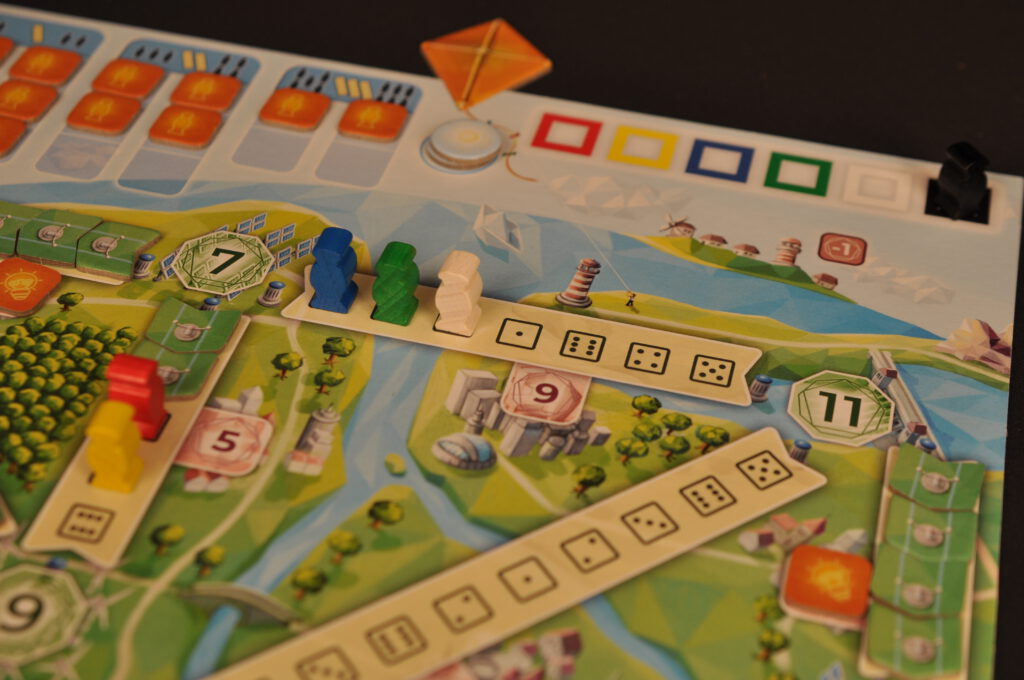 ---
Review
We think Powerline is a fun family game that is easy to explain, but still involves quite a bit of thinking. Because the dice can only be used in a certain order, and there is also a limit on the number, it is necessary to think carefully about the most convenient and best way to use the dice.

The final scores were close each time because you can often complete most high-voltage lines. This is despite the fact that there is of course some luck involved in how the dice are thrown.
The great thing about the game is that everyone plays at the same time. As a result, there is little downtime unless one player takes longer than the rest.

The theme is also topical with the current energy transition going on in the Netherlands. However, the game does not go into that in depth and this is really a fun and good family game.
---
---
For whom

Powerline is a family game for people who like an easy to explain game that requires some thinking.