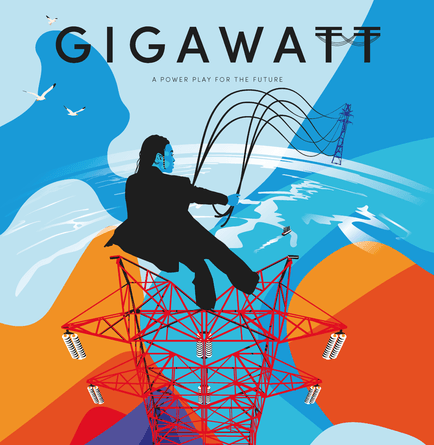 ---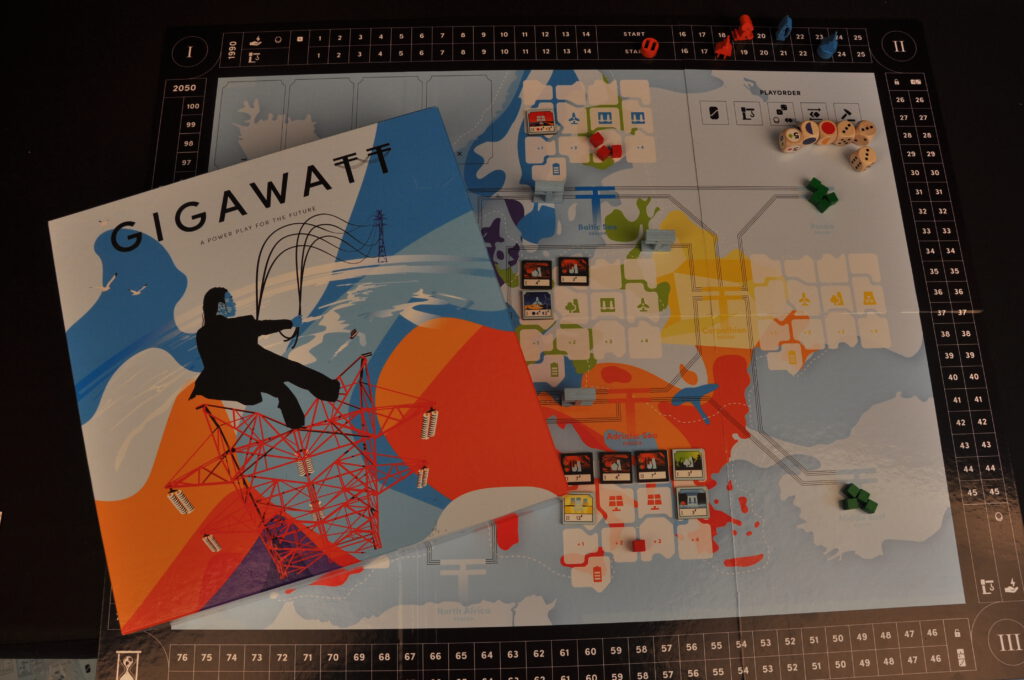 ---
Gameoverview
---
In GigaWatt you are going to realize the energy transition in Europe. The goal is to reach a total sustainable energy network in your region, that matches the demand for energy. You can realize the goal by making smart investments.
At the beginning of the game you only have unsustainable power plants like coal-fired power stations. You need to make smart investment to meet the increasing demand. Each round the demand increases and it is your task to meet supply and demand, and to keep the balance between those two. You can invest in unstainable power plants, that is more cheap, or in the sustainable energy resources like wind- or water energy. That is more expensive and less reliable because of the weather influence.
If you produce too much or too little energy, it will costs you money. And you need this money to invest in new energy sources. You can trade the surplus or deficit with your neighbours. You can also invest in energy storage like a battery.
The game ends when a player has no more unsustainable power plants and meets the demand of the market.
---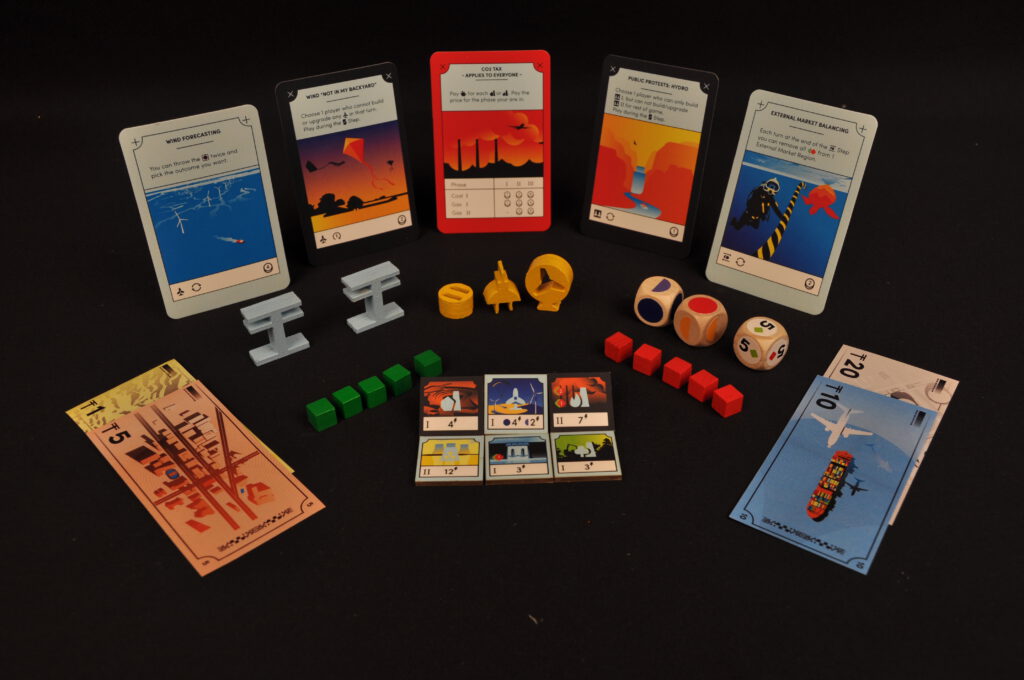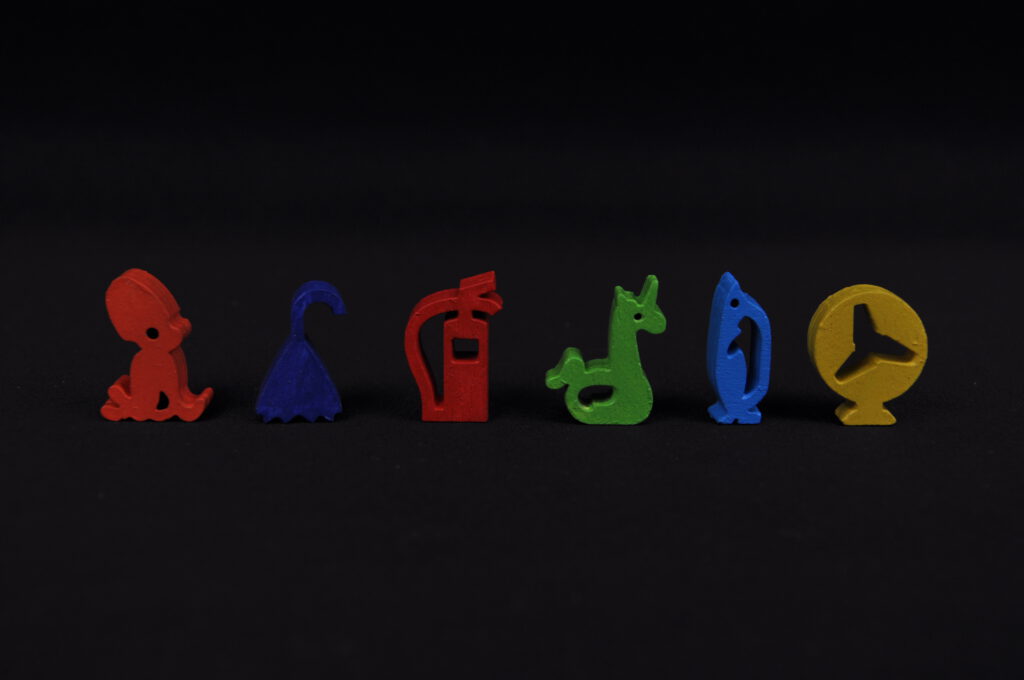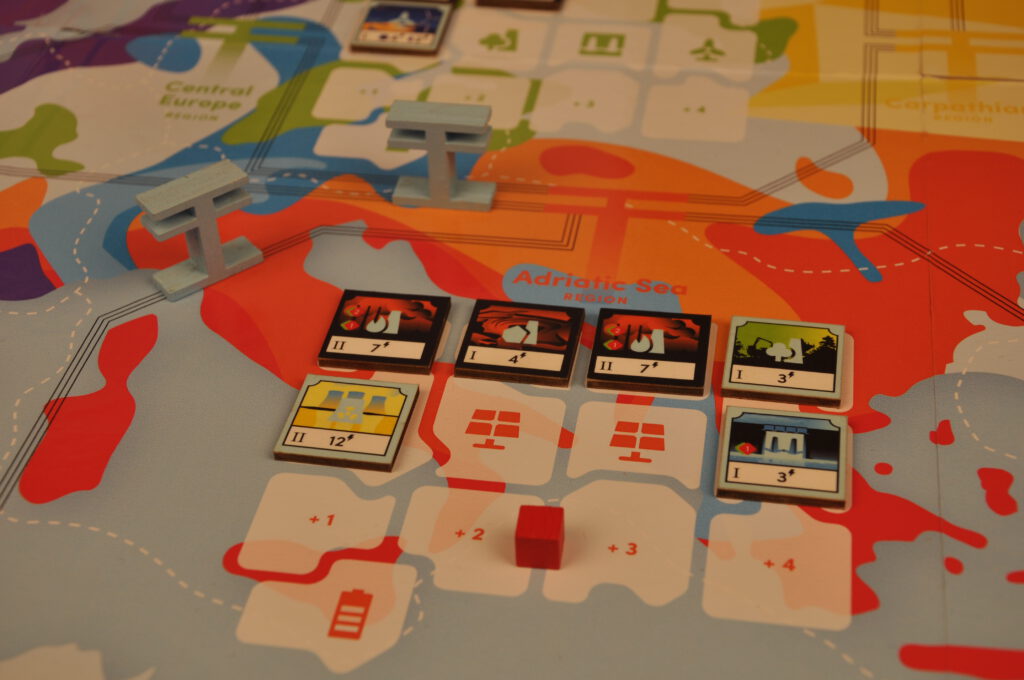 ---
Review
---
We are very enthusiastic about GigaWatt. One of us works in the energy market and this game managed to represent the market dynamics in a very realistic way. Very well done.
Seeking the balance between supply and demand, choosing the right investment strategy (sustainable, but expensive and sometimes less reliable, or unstainable and polluting).
The gameplay is very smooth and the mechanics work very well. It is a constant choice between investing and trading.
The game is fun with two, and more players. The upside of playing with more than two players, is that you have more dynamics in trading your surplus or deficits. Also, at the end of each round you can sell off your polluted energy sources, with more than two players this phase is more tactical and dynamic.
In short; we can recommend this game! A strong theme, that reflects the challenges that we are all facing in the energy transition. The rules are easy to learn but difficult to master.
A small minor can be, that the demand of energy is determined by throwing dice, and it therefore has a lucky shot. However, we are actually very enthusiastic about this element because it reflects the unpredictability of the energy demand in reality.
The Kickstarter is live from today! Check out the campaign, and we hope you are just as enthusiastic about this game as we are, and that you decide to join the campaign.
If we can help with questions, please let us know!
---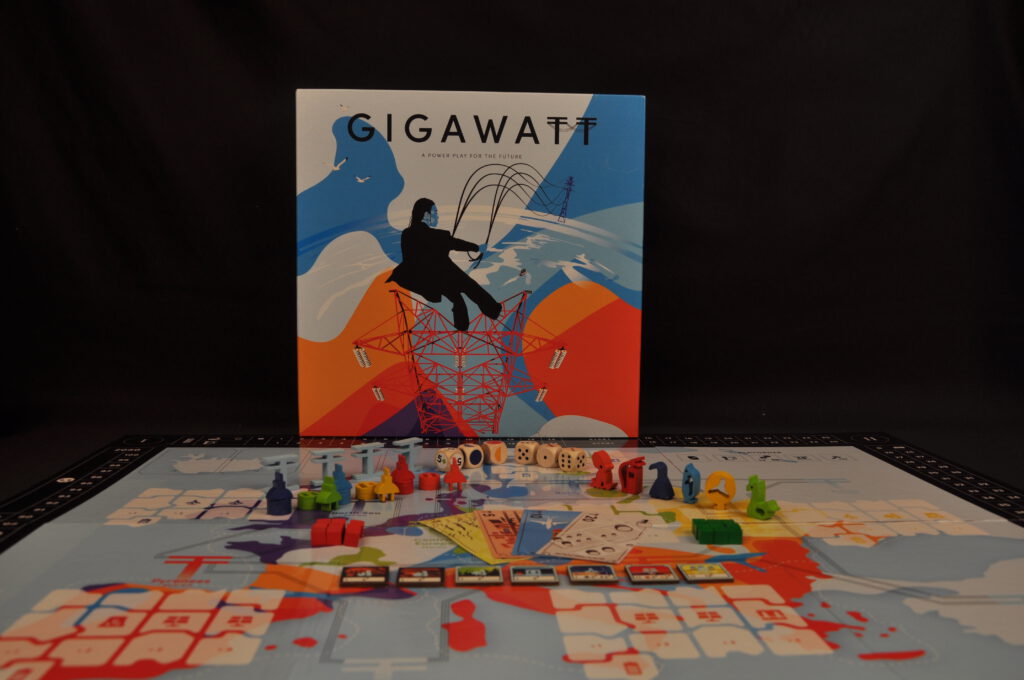 ---
End scoring
---
✔️ Strong, well executed theme.
✔️ Smooth and balanced gameplay
✔️ Nice competitive play
➖ demand is based on dice, and therefore has a luck factor.
This game is kindly provided by GigaWatt for reviewing purpose. The photos are from a prototype and can therefore differ from the final version.