---
---
Goal
In Hamlet you and your fellow players are building a village by building all kinds of buildings. The ultimate goal is to complete the church in the village. Then the points are counted and the player with the most points wins the game.
---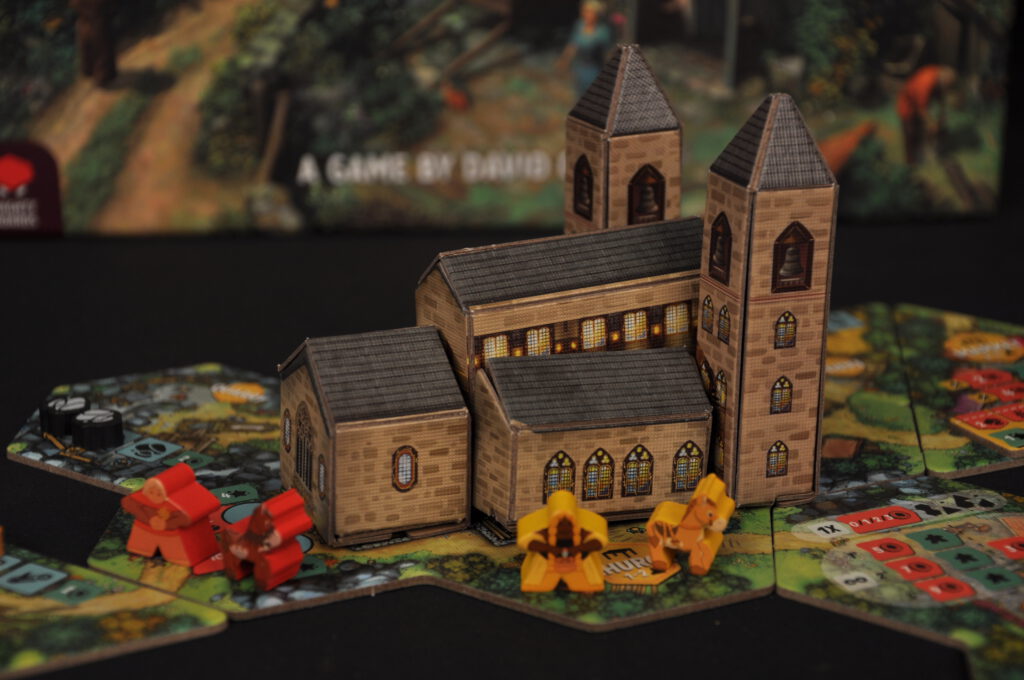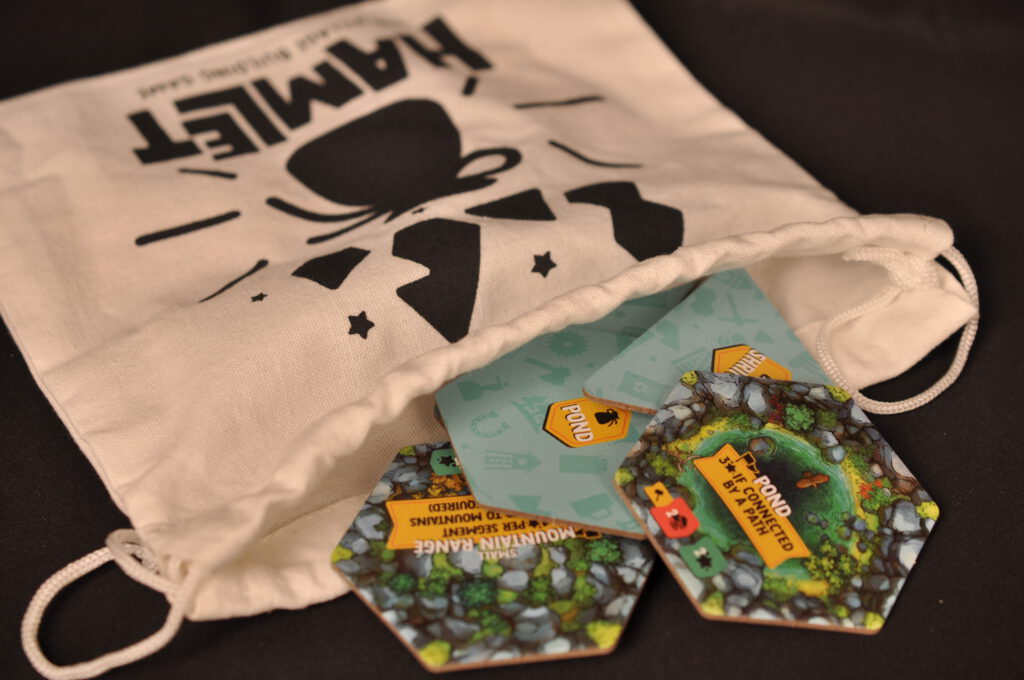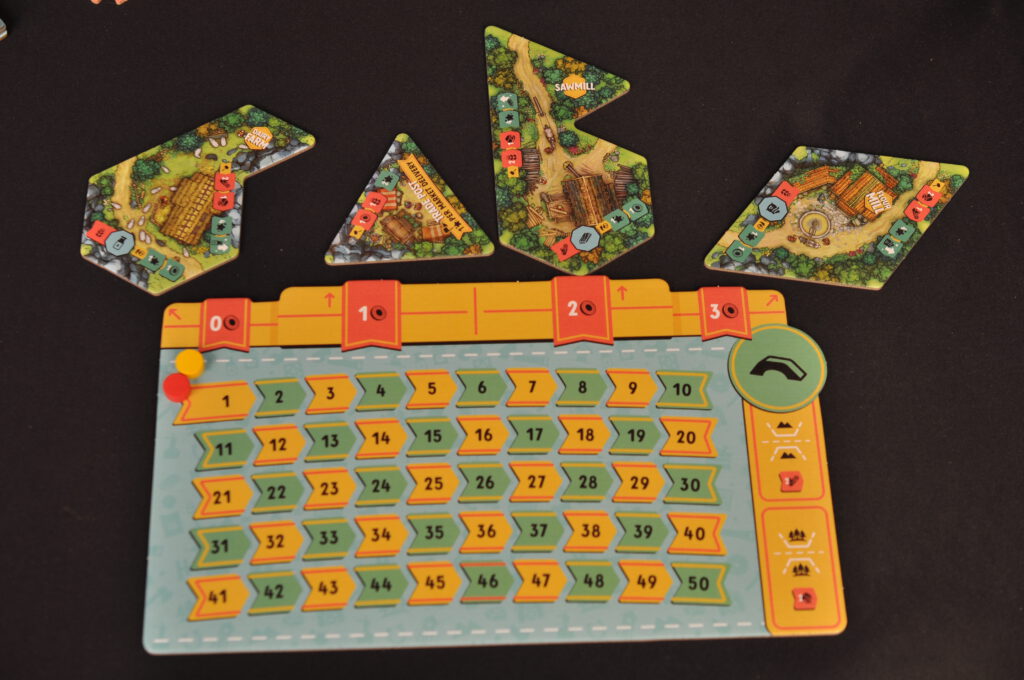 ---
Game overview
As a villager of Hamlet you will contribute to the growth and development of the village. You do this by placing a new buildings in the village in your turn, or by activating an existing building.
Each building has its own tile with a unique shape in Hamlet. On a tile there are different types of landscapes (grassland, mountains and forest) and roads. When you place a tile, the road must always continue and the tile must be placed according to certain rules. You can place a tile if you can get all the resources needed to build the building at its destination. You do this by collecting various resources in the village, such as wood and stone. And by creating a chain of villagers and donkeys. Via your villagers and donkeys you can transport goods to the site of the new building. Can't move all resources at once? Then you can't build the building. So you have to distribute your villagers and donkeys.
You can also activate an existing building. Each building shows what you can do there. Here too, you must ensure that you have the right resources at the location of the building to be able to activate the building.
By cleverly performing these actions you collect various resources and points, which are needed to build the different parts of the church. Did you build the last part of the church? Then the game ends.
---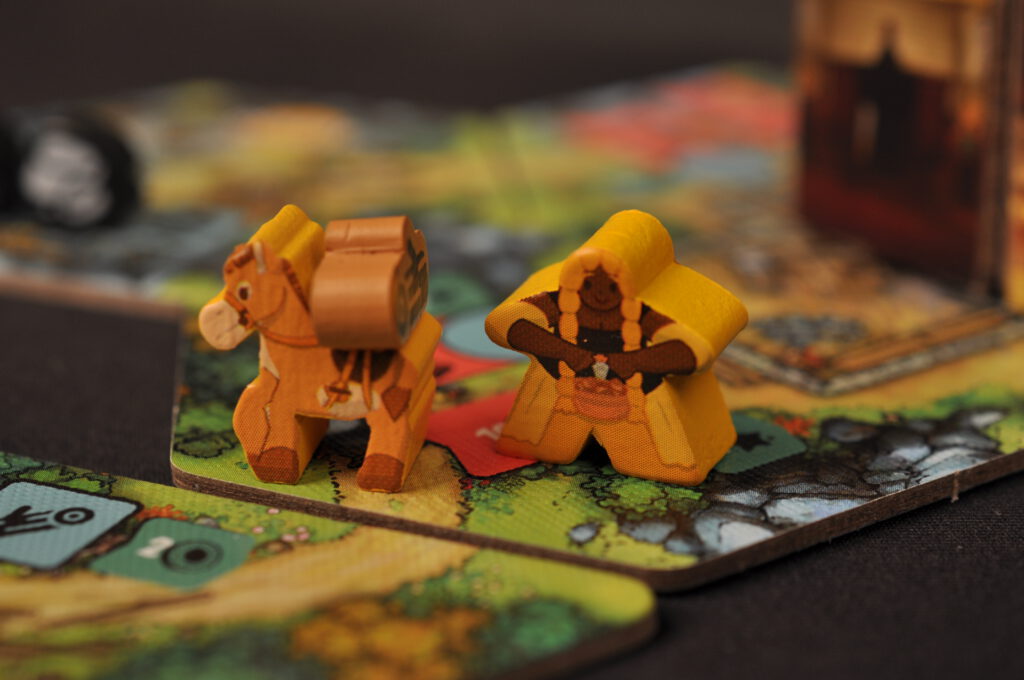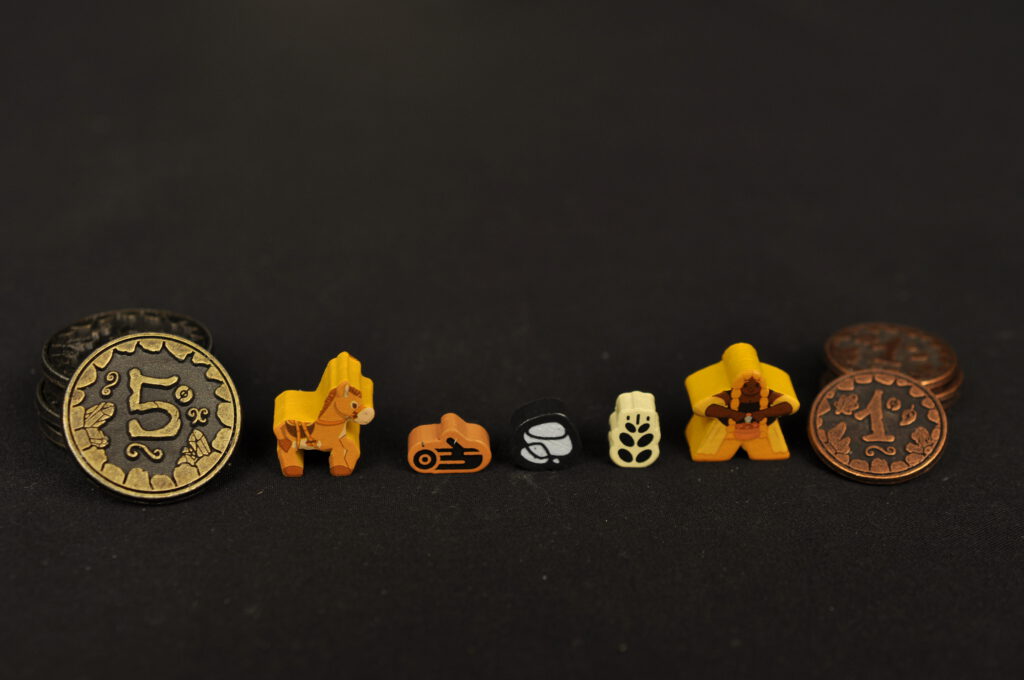 ---
Review
Hamlet is a beautiful game with beautifully designed components. The nice thing about Hamlet is that every tile has a unique shape, so that your village looks different every game and requires a different strategy. This ensures a very high replayability.
The tile laying mechanism works well, and because you have to collect all resources before you can perform your action, it requires some tactical game insight, but in our experience it is manageable. Within one turn, or a maximum of 2 turns, you can collect the resources. This makes the game not too heavy, and accessible for all types of players.
What we think is clever is the cardboard insert that you assemble yourself. No unnecessary use of plastic and just as functional. In the deluxe version that we have, you assemble the church as a 3D figure, which is a real plus on your game board. The other deluxe components also enhance the gaming experience.
In short: we are enthusiastic about Hamlet and he will certainly be on the table here often.
---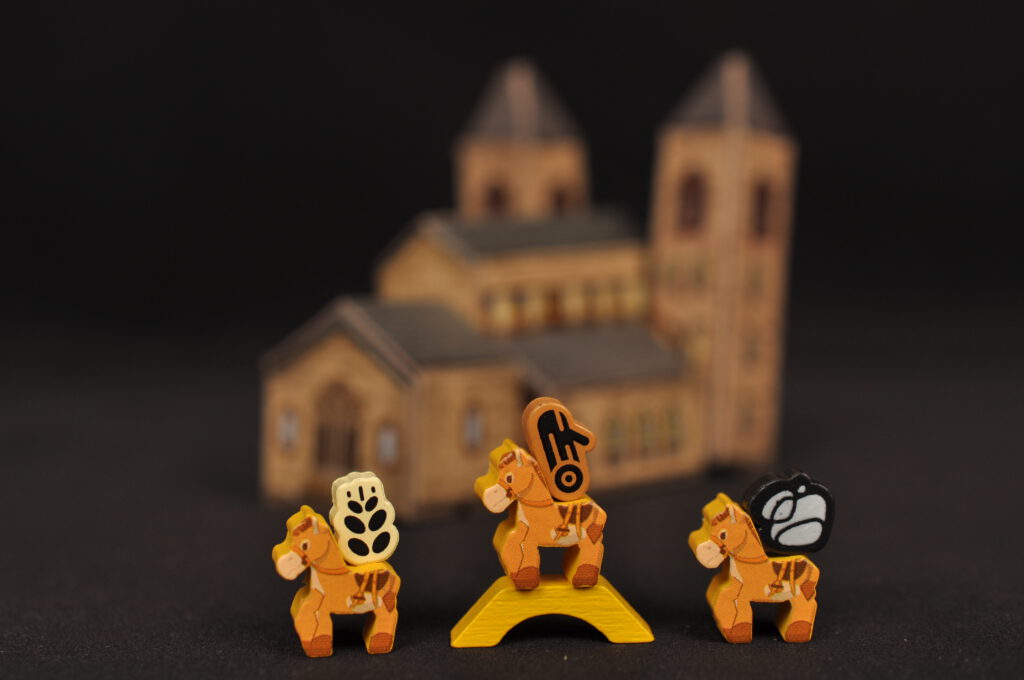 ---
For whom?
If you like a nice worker placement that is slightly different and comes up very differently every time, we definitely recommend this one.