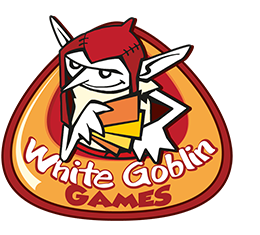 ---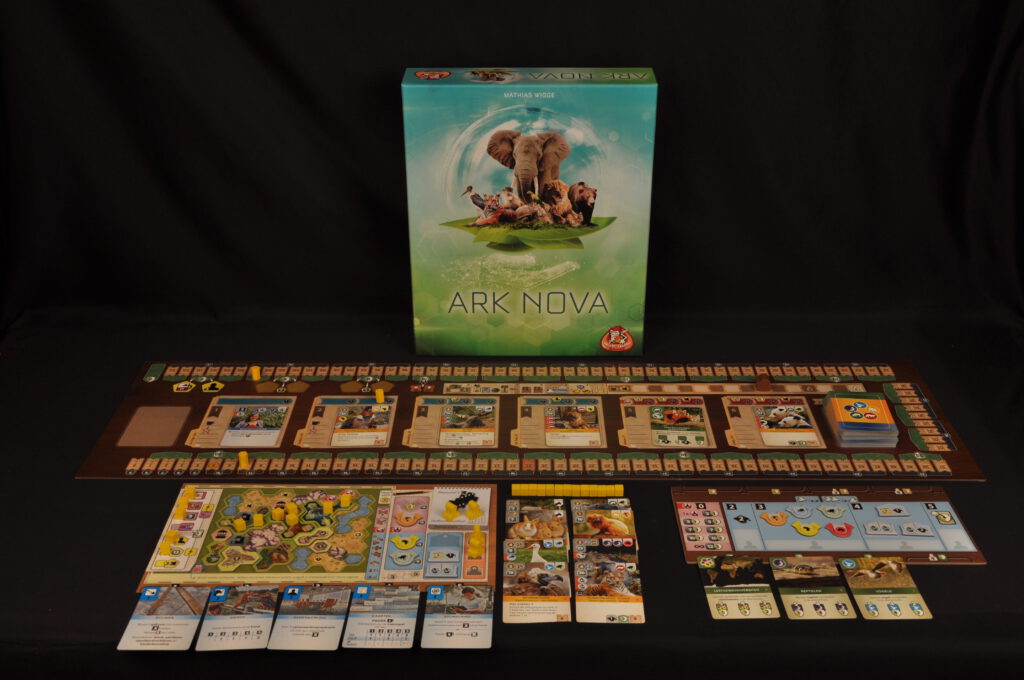 ---
Gameplay
In Ark Nova you have your own zoo that you will build by laying enclosures and placing animals there to score points. Sounds a bit like New York Zoo? The idea is but the execution is completely different.
In Ark Nova you can choose one of five actions every turn. You can:
1. Placing animals
2. Place stays
3. Collaborate
4. Do sponsor actions
5. Draw cards
The cards are in front of you, under your player board, at thenplaces 1 to 5. The place is important, because it determines the strength of your action. The higher the number where your card is, the stronger the action. After playing the action, move your card to spot 1 and all other cards move up one spot.
To begin with, you will place your animal enclosures to be able to deploy your animals. Animals score your popularity points and help you to do sponsorships, which also earn you points.
In order to place animals, you must have an empty enclosure that meets the requirements for that animal, such as the size of the enclosure, the location (near the water or near a rock). Sometimes you must already have other animals from a certain continent in your zoo, and you have to pay an amount of money to be able to place the animal. .
In addition to building enclosures and places for animals, you can also enter into collaborations. Then you will work together with other zoos in the world. This ensures that your animals from that continent become less expensive. You can also collaborate with universities, which in turn provide you with all kinds of benefits.
You can also enter into sponsorships that give you benefits once or for the rest of the game.
All this is done with the cards from your hand; if you want you can refill your hand with cards from the last card. Ark Nova is not played over rounds, but lasts until the end of the game is triggered (when your 2 score tracks intersect). Then you count your points and the player with the most points win.
---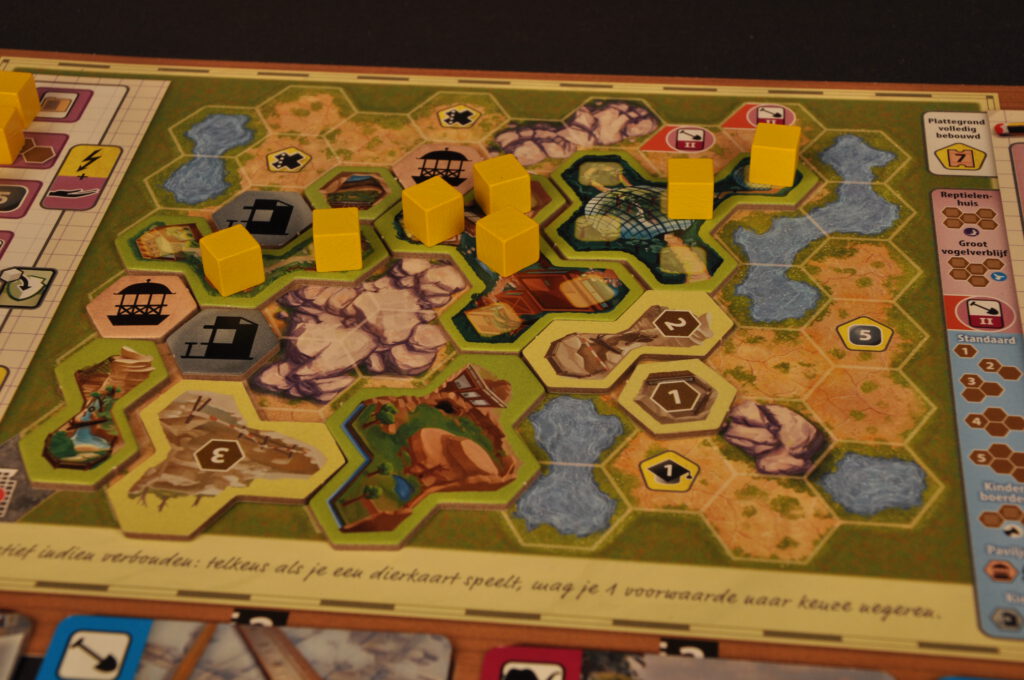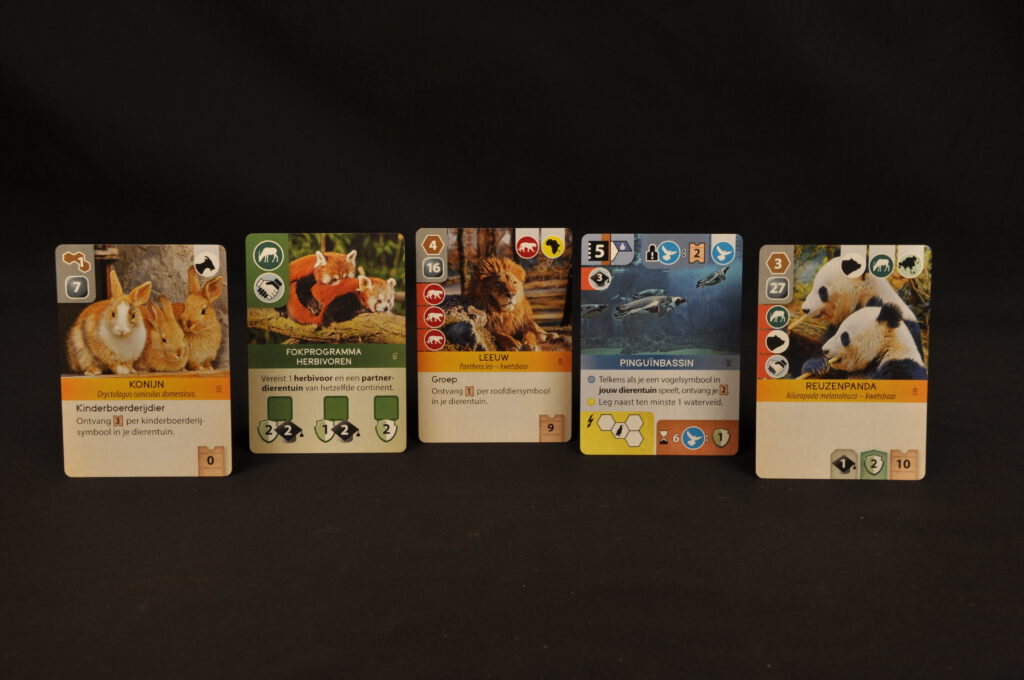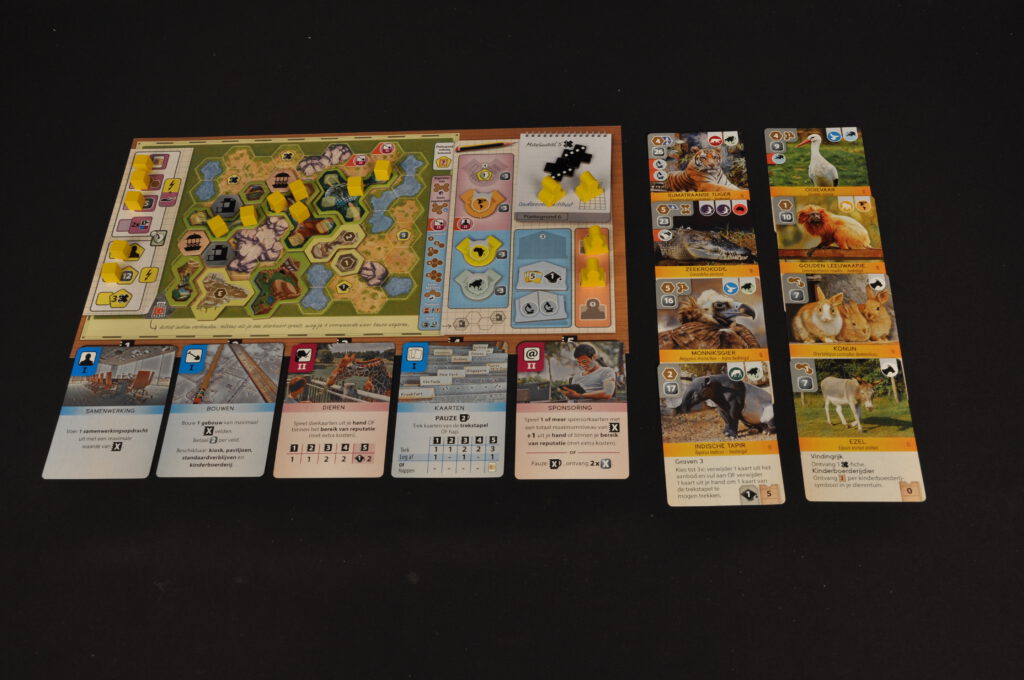 ---
Review
Ark Nova is a real expert game. The theme and accessible look-and-feel make it seem like a fun party game, but make no mistake. This is a big and strategic game. You have to think carefully about the structure of your zoo; what kind of animals are you going to specialize in and what are the benefits? Or do you opt for generalization, and what does that yield you. There are sometimes difficult choices that you have to make with a lot of impact on the rest of the game.
The quality of the game is very high. The cards look great (with pictures of the real animals) and the components are all high quality. There are 2 inserts in it, handy. Only not all accommodations fit in 1 container, so it is a bit of sliding. You divide an enormous amount of cards over different bags. The insert from @folded.space offers a great solution for this (see photos). NB; it is not included in the base game.
We think the game is very well put together. You slowly build up your zoo and gradually there are more and more options become available to you, making it easier to score points. And while the rules can feel a bit overwhelming at first, once you play it makes a lot of sense and clutter. Well done! The card shifting mechanism that allows you to take better action works very well. It all moves fast enough to get the most out of each action. But… it does require choices and planning.
The theme also appeals to us very much, and has been implemented very consistently. If you look at the needs of the animals, the size of the enclosures, the type of animals they go with, but also the cooperation assignments match each other and it really gives you the idea that you are building a zoo.
Are there no downsides at all? Yes, the game takes a very long time (2 hours+), you play quite individualistic so with more than 2 people the game takes a long time and you also have to wait a long time, we think. With 2 people we are less bothered by this; we both play fast and plan our moves ahead of time when the other takes his turn. When you're in the game, time flies and you don't feel like you've been playing for so long. Another downside is that on the one hand the game is super strategic, on the other hand you are dependent on cards in your hand and you have to be lucky with that. It doesn't bother us at all, we like that, but it can be a minus if you don't like this. In short: highly recommended if you like some more strategic games that are great fun with 2 players. With us, it reached very quickly in our top 3 favorite games. And that means something
---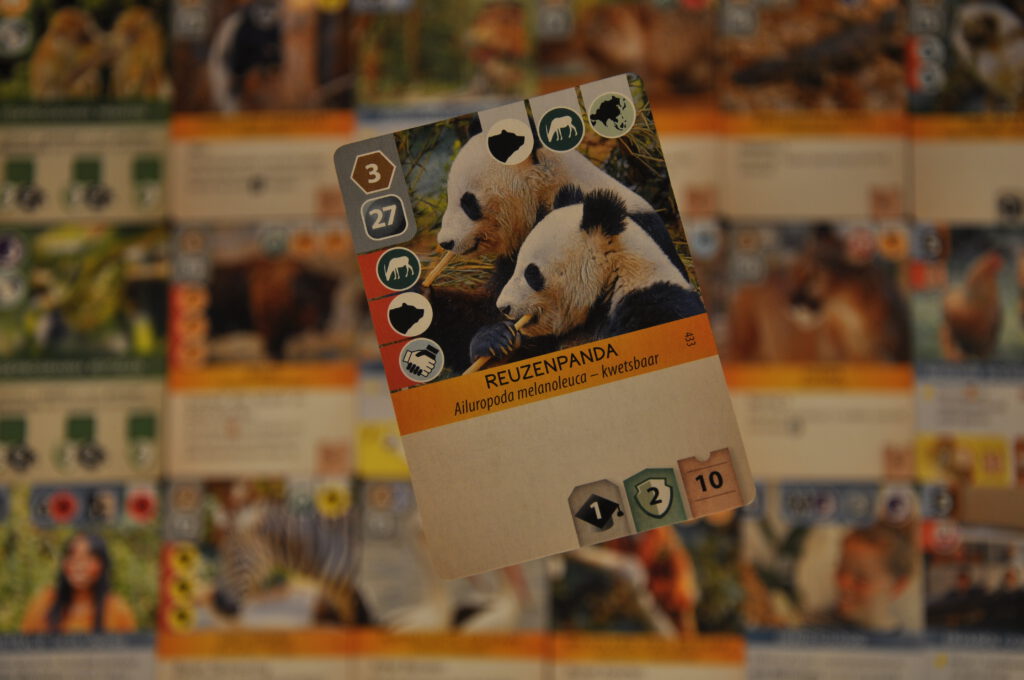 ---
Eindbeoordeling
✔️ Well executed theme
✔️ smooth gameplay and mechanisms
✔️ High quality of the components
➖  Takes long time,
➖ Besides the strategic elements, there is still a luck factor in drawing cards