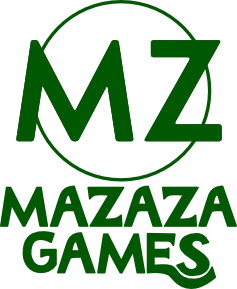 ---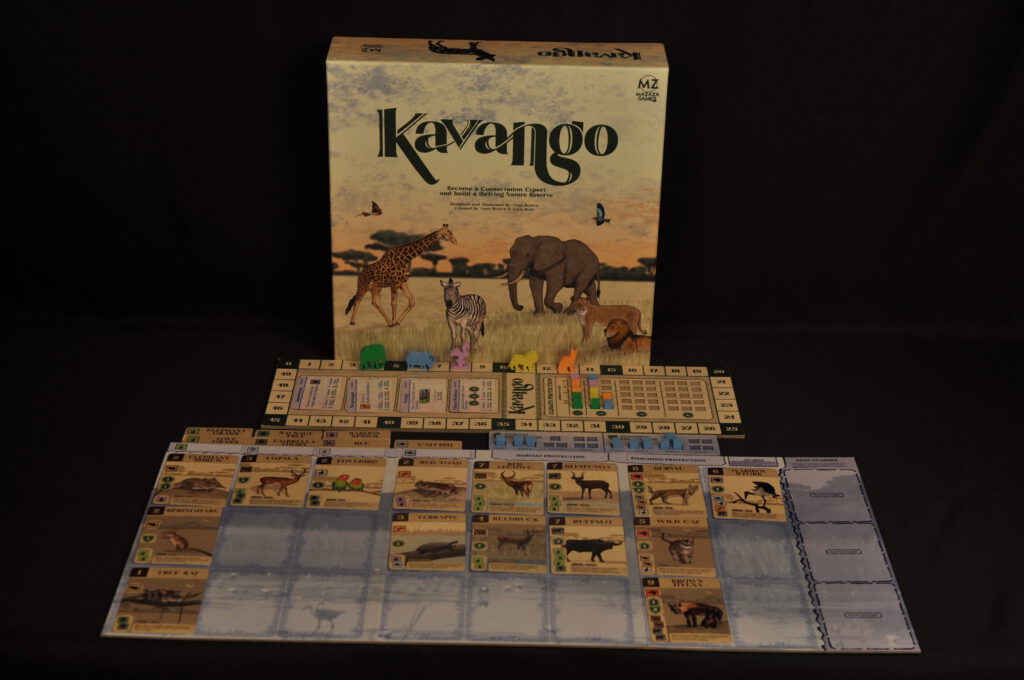 ---
Goal
The goal of the Kavango board game is to create a flourishing ecosystem in beautiful Botswana. As you expand your nature reserve, you must complete research tasks to earn money and invest in protection to provide a safe haven for vulnerable and endangered animals. Victory is achieved by developing the highest scoring nature reserve, placing animals, completing research and winning conservation prizes at the end of the game.
---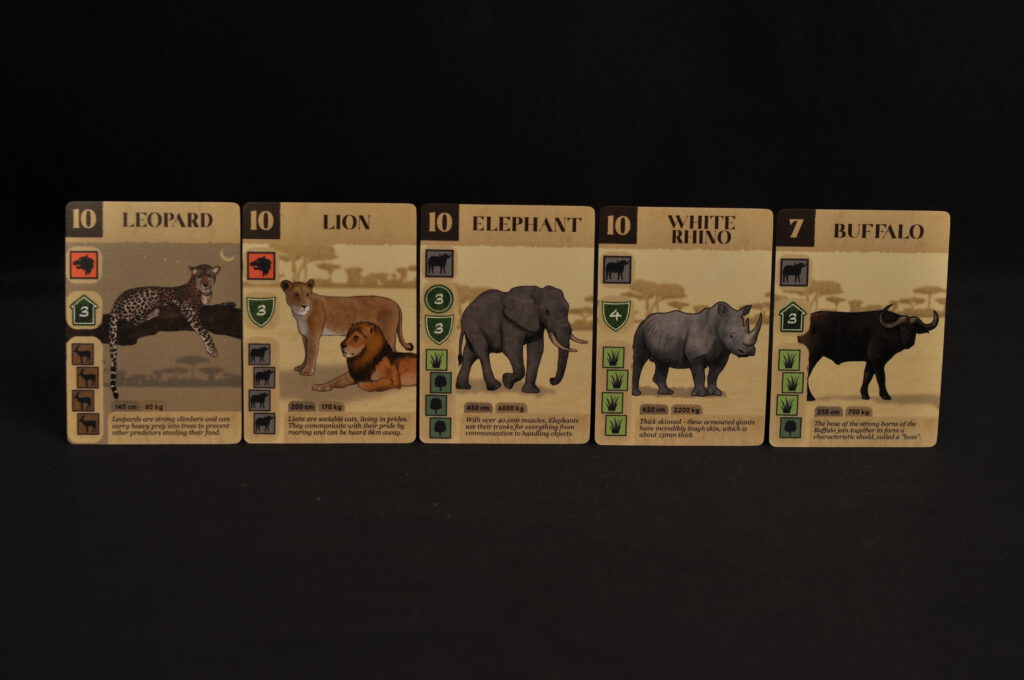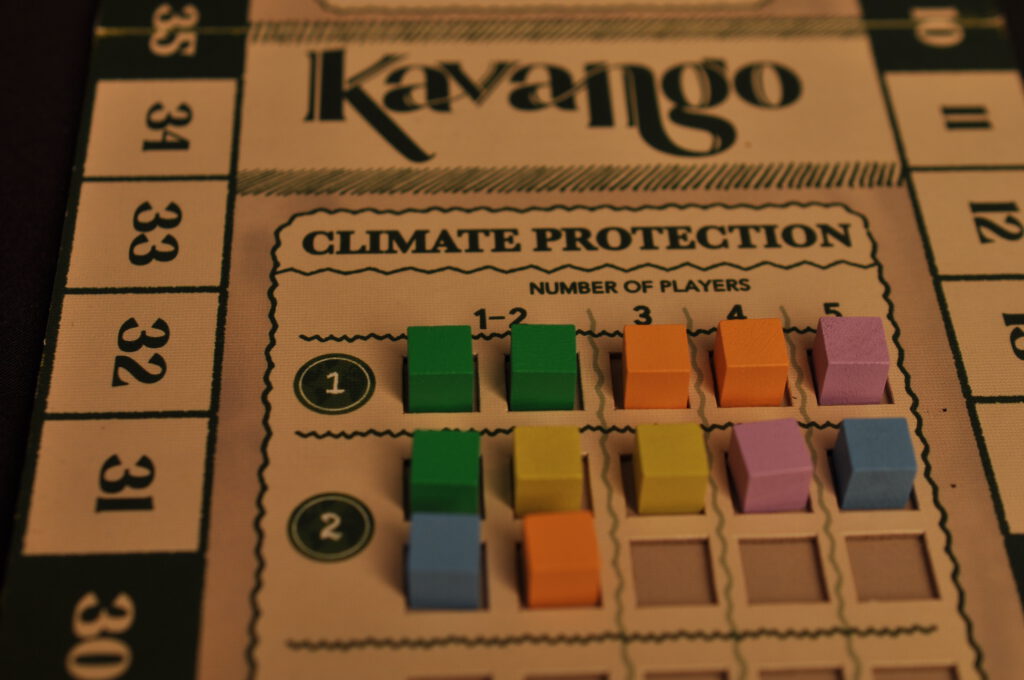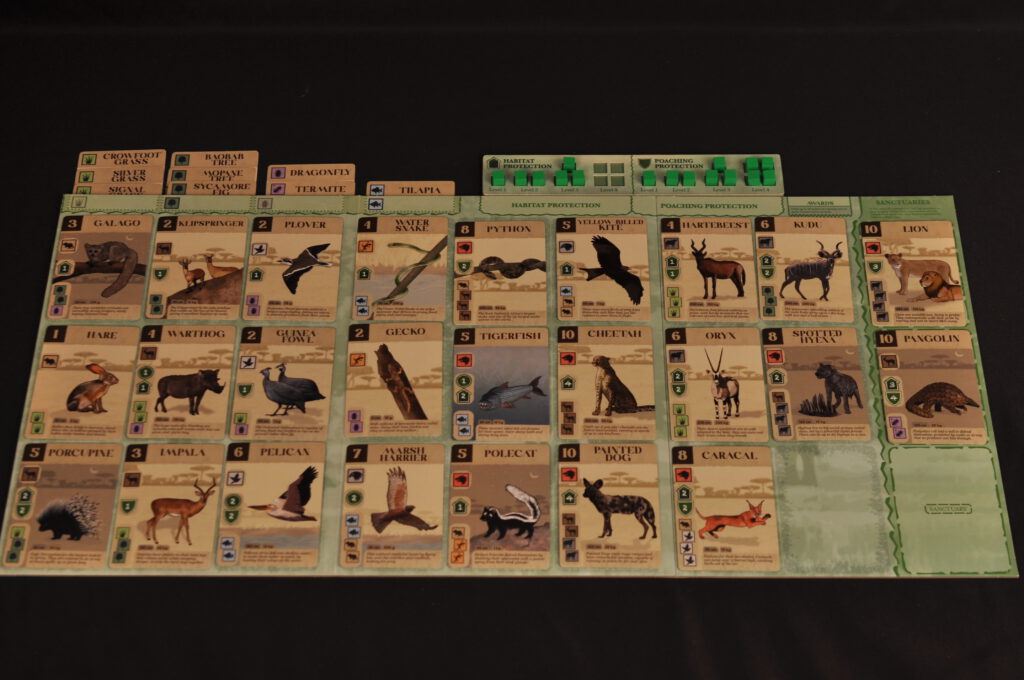 ---
Game overview
In Kavango you will build your own nature reserve. You do this by creating the right conditions in your reserve so that you can place more and more animals.
The game is played over three rounds, which increase in difficulty. In the first round you are more concerned with creating your ecosystem and ensuring the right food sources such as fish, trees and insects. In this first round you place some more smaller animals in your reserve, such as mice and birds, which are later needed to place your larger and more protected animals such as elephants and lions.
In your reserve you are not only concerned with providing food and animals, you also have to ensure that you have sufficient security against poachers. Together with the other players you are responsible for controlling the climate influences that ensure that you can place the more sedentary animals later in the game.
Each round also has a number of objectives that you can achieve. With these objectives you earn money, which you need to invest in the protection of your area.
In the second, but especially the third round, you get the larger and more rare animals that you can place, these have specific requirements that your reserve must meet. For example, the lion needs sufficient small and large cervids to survive.
You get the cards through a nice mechanism. At the start of the round you each have a number of cards in your hand. You choose 1 card that you want to play, you must also play it immediately. Pass the rest of the cards to the next player. You continue playing like this until everyone has played ten cards.
At the end of the third round, all points are counted and the player with the most developed reserve wins.
---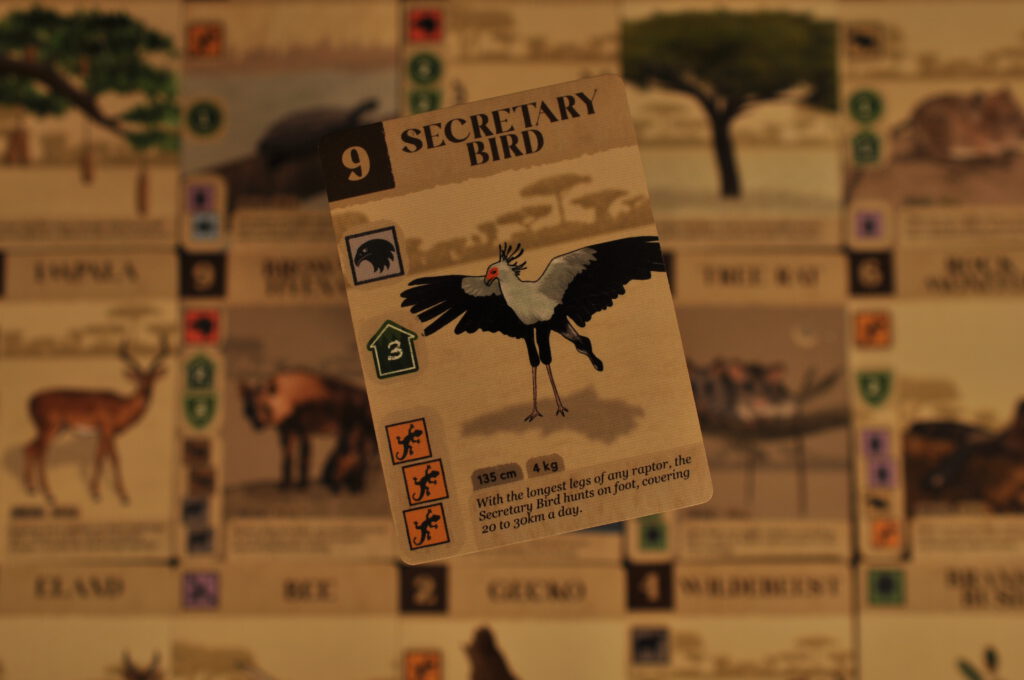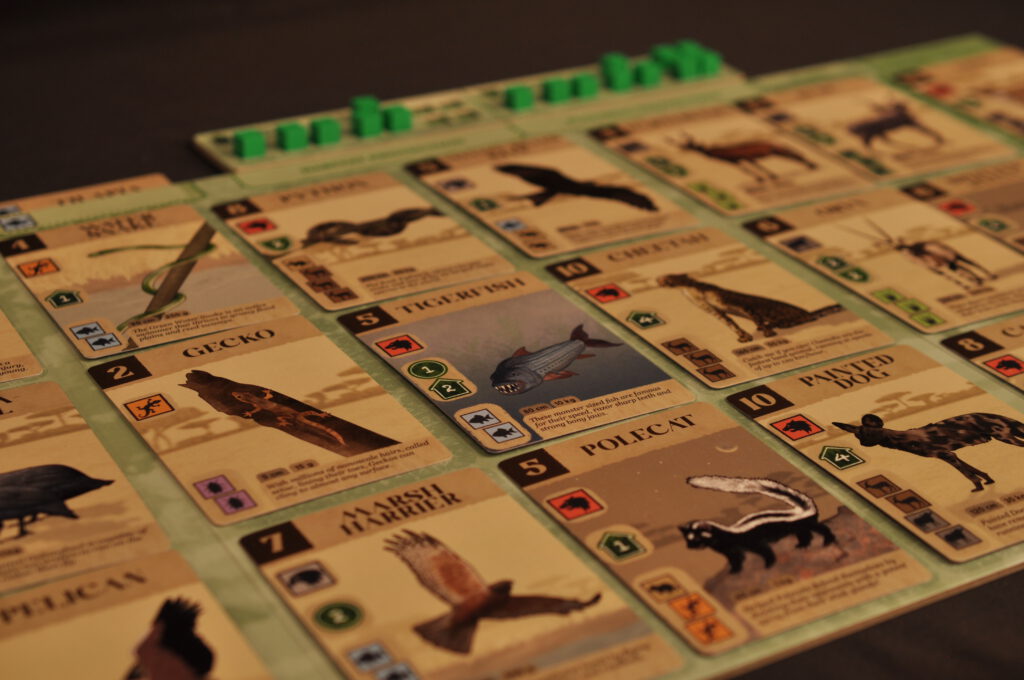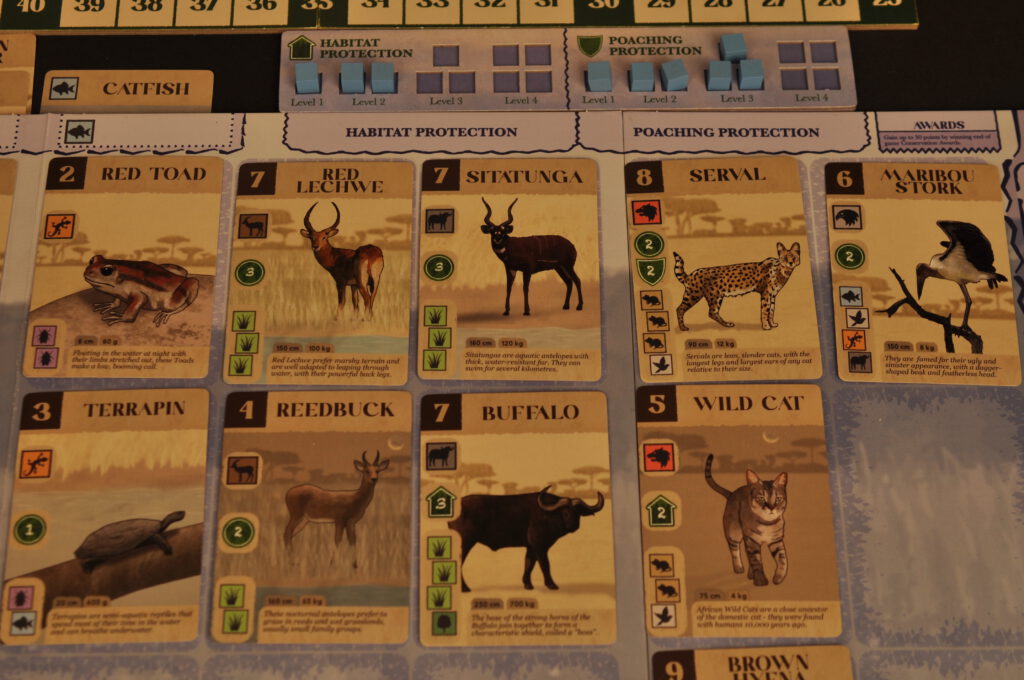 ---
Review
As Africa lovers through and through, we immediately fell for the beautiful theme and artwork of Kavango. The look and feel took us right back to our own trip through Botswana.
The game is really a game that we love. A fun way of set collection where you have to build up over three rounds so that you can place many rare animals in your reserve. What also makes it fun is that you have to focus on many different areas, both the ecological preconditions such as food and number of animals and the correct level of protection of your own reserve and the climate in general. This means that you have to make tactical choices – especially in the beginning – on what you will focus on.
We've played it with both two and four players and both provide a very fun, yet different gaming experience. With two players there are far fewer cards in the game, so you sometimes have to be lucky to meet the right criteria, although in practice we found this to be doable. With two players you can plan more tactically because you have a better overview of which cards are in play.
With four players, many more cards come into play, but you have less influence on the cards because they first pass through three other players. This gives a different gaming experience
In short, we have enjoyed playing this beautiful and fun game and the Kickstarter is still running, so if you were still in doubt, now is the time to get in 😊
---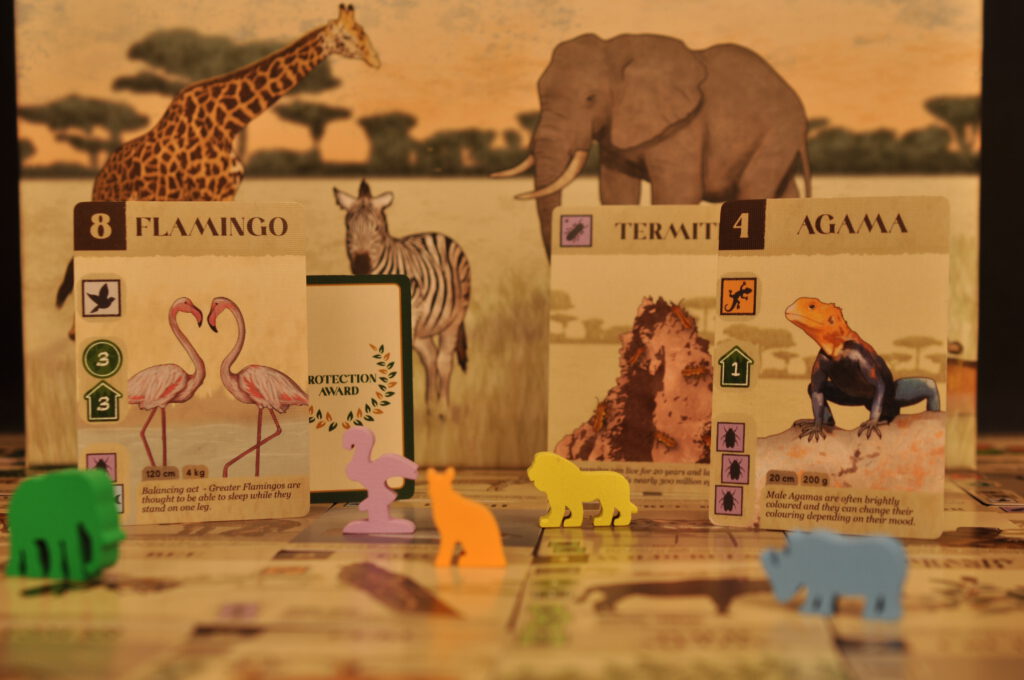 ---
For whom?
For every player who likes a good set collection in a beautifully executed theme.