---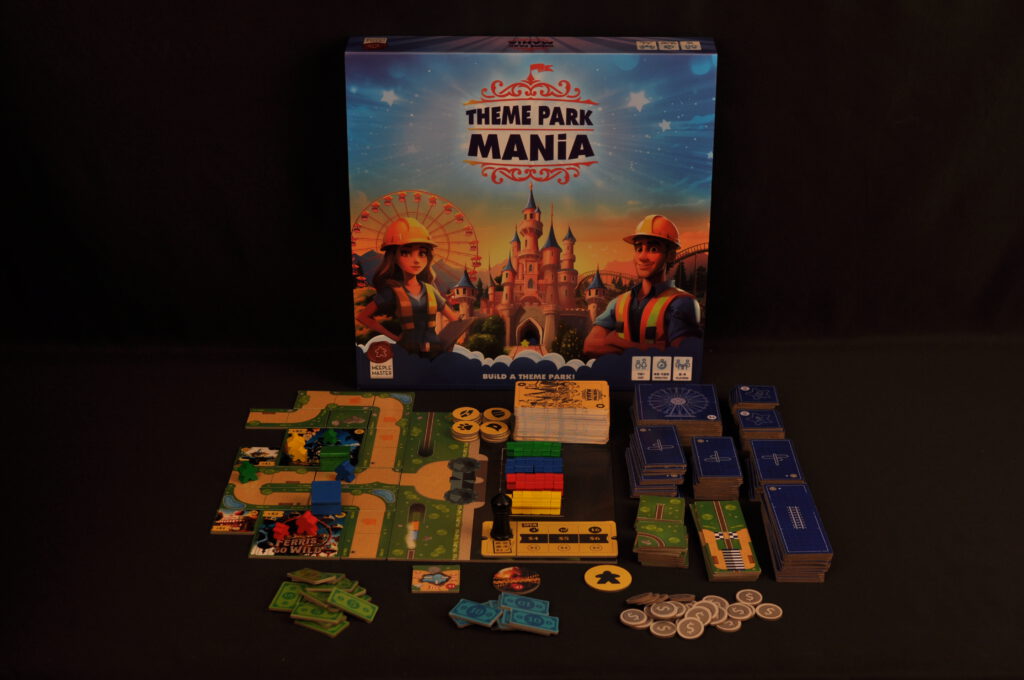 ---
Goal
In Theme Park Mania, you, as players, collectively construct an amusement park with thrilling rides and associated facilities to generate as much revenue as possible when other players visit your attractions.
---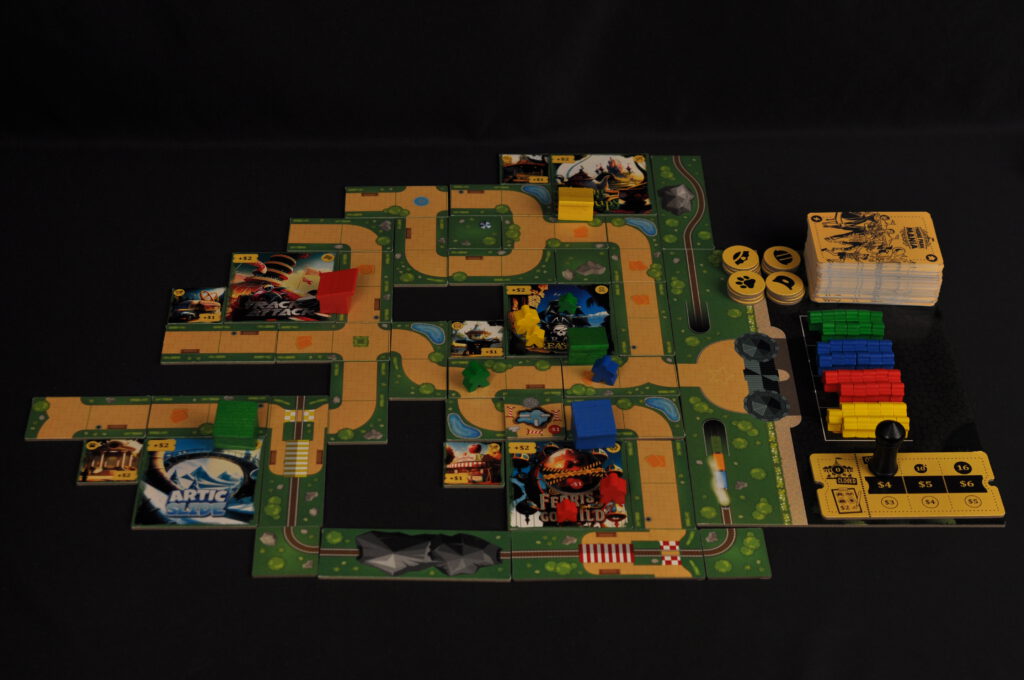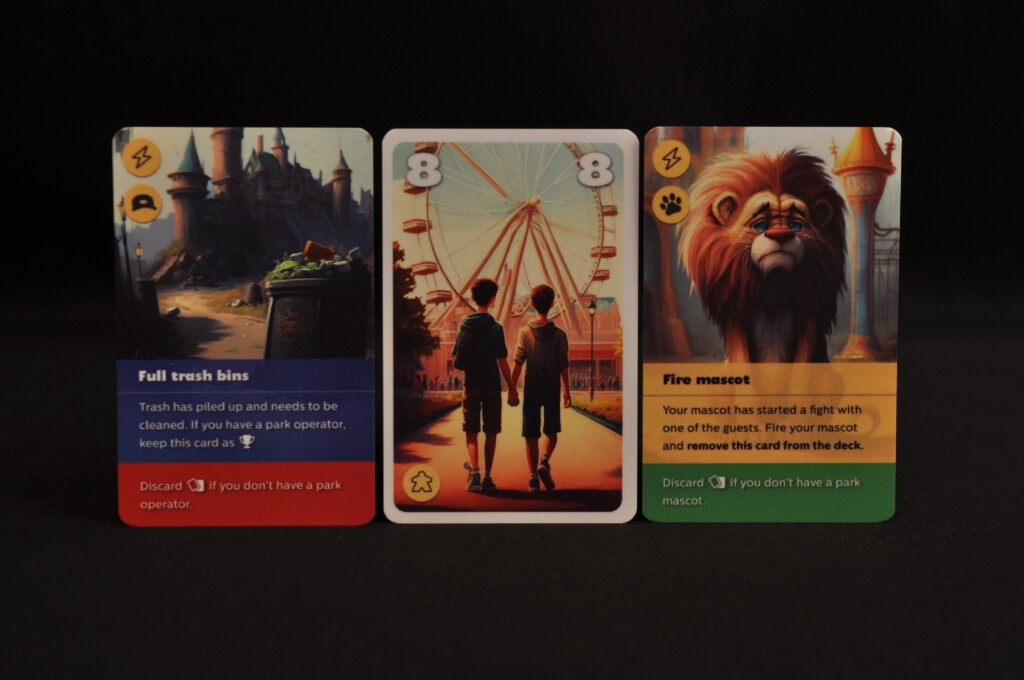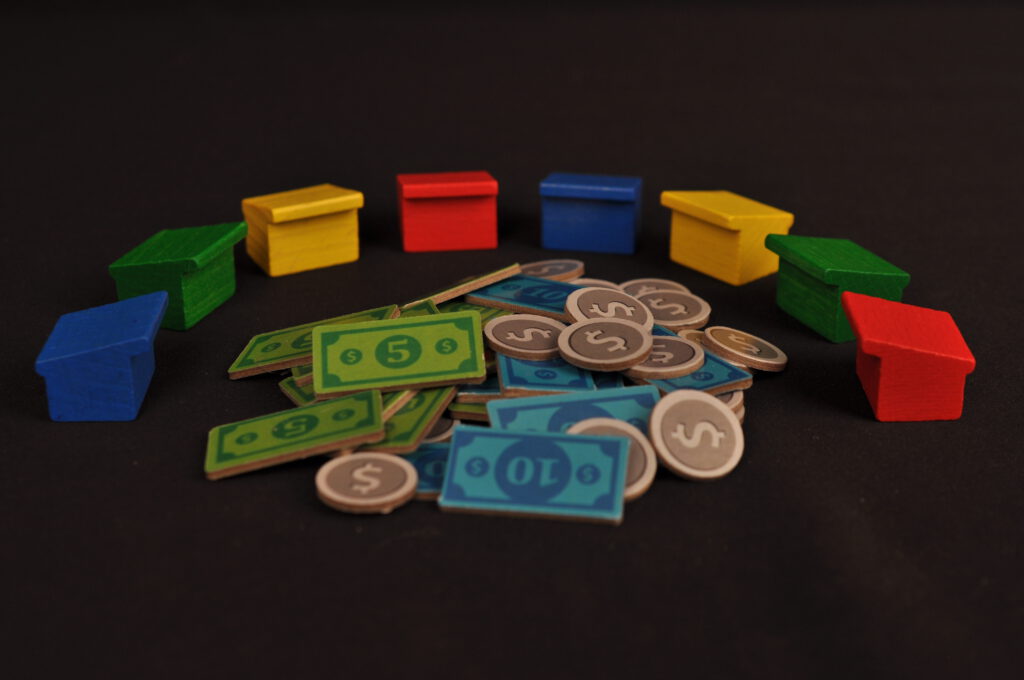 ---
Game overview
In Theme Park Mania, you will build an amusement park. Players work together to build one park, each with their own attractions and facilities. The game is divided into two phases.
In the first phase, you will collectively lay out the park's layout by placing roads. This generates income, which you will need to build attractions. During this phase, the park remains closed to visitors.
As a player, you have various actions you can take in a turn. In this phase, you can build (train) roads, place attractions, install facilities at your attractions, and hire staff. A mechanic and operator are needed to receive visitors in your attractions after the first phase.
Once the required number of attractions is built (the number depends on the number of players), the park opens, marking the start of the second phase of the game. Players can still perform the above actions, but additional actions are introduced.
Now, you can move your meeple through the park and visit attractions. To move, you use cards indicating the number of steps you can take. When playing cards, you can also draw action cards, which provide extra actions or points.
When visiting an attraction, you earn income, and if you visit another player's attraction, you must pay that player. The price of the attraction depends on the attraction itself and the number of associated facilities. These could be restaurants, restrooms, or a mascot, for example. They increase the price and, consequently, the player's income.
The game continues until someone has visited all the attractions. Then, the points are tallied. You score points for the attraction and its associated facilities, as well as for how you constructed your attractions. If the area surrounding the attraction is fully enclosed, you receive bonus points. The number of visits you've made, the money you've saved, and the amount of staff you've hired also count toward your score
---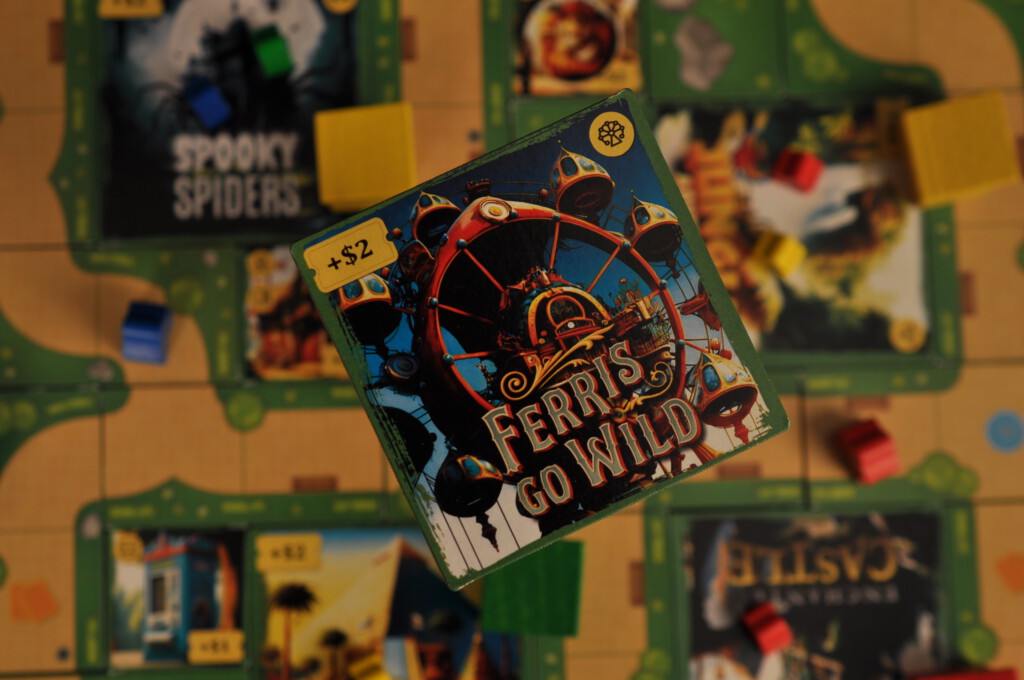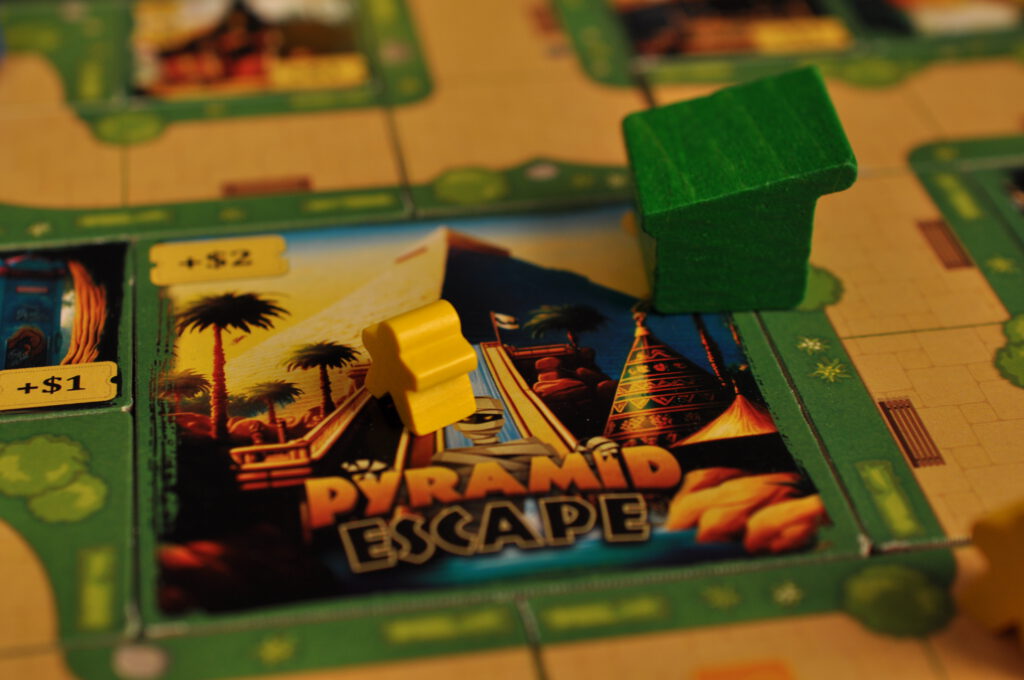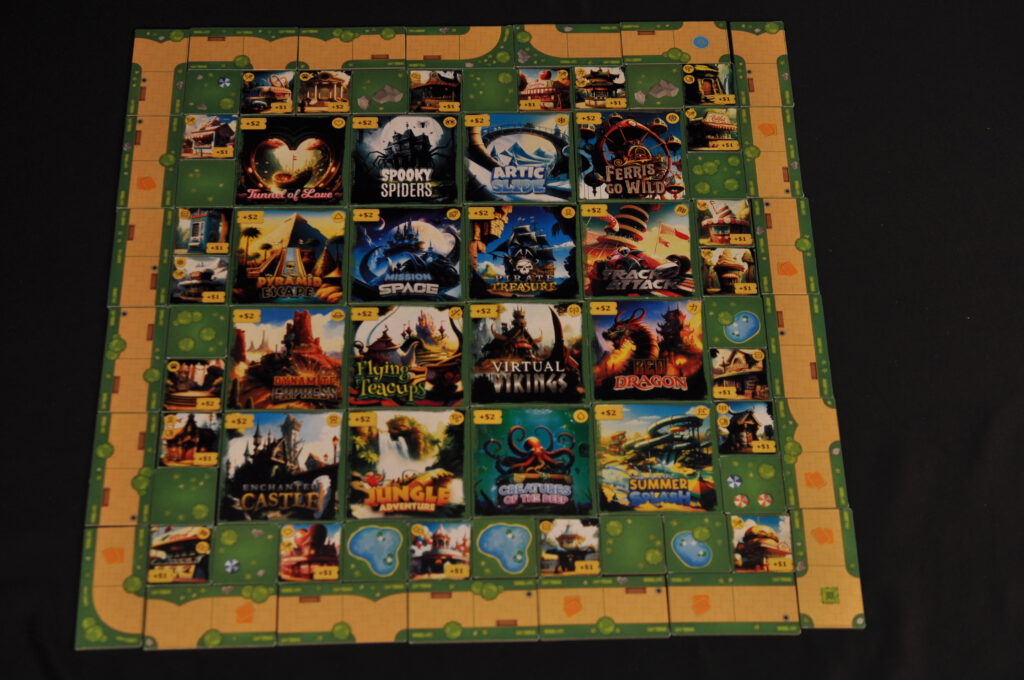 ---
Review
Theme Park Mania is an enjoyable and original game in a well-known theme. We are familiar with many games centered around the theme of amusement parks, such as Meeple Land and Dice Theme Park. What makes this game fun is that it's entirely different from other games in this theme. It combines a cooperative element in building the amusement park with a competitive aspect, resulting in a unique gaming experience.
In terms of difficulty, it's an accessible game, similar to Carcassonne in which you place tiles in a shared game with separate scores. This is cleverly done and works well. This makes the game suitable for players aged around 9 or 10 and up.
---
---
For whom?
Theme Park enthusiasts who enjoy games like Carcassonne but want to try something different.