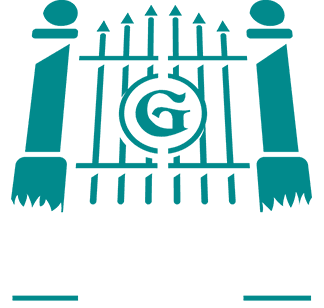 ---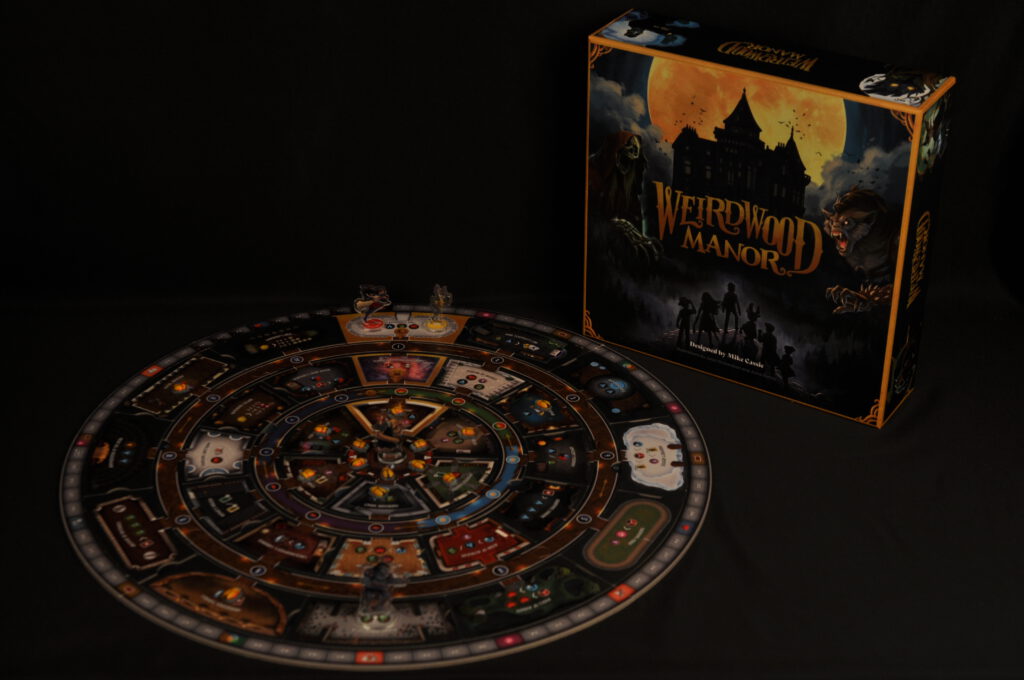 ---
Goal
In Weirdwood Manor you and your fellow players will protect the Weirdwood Manor estate and its resident 'Lady Weirdwood' against a 'Fae Monster' and its scarabs. The Manor is a mysterious building where corridors and rooms change with the passage of time.
As a team you will try to save the Manor, you win the game when the monster and its scarabs are defeated.
---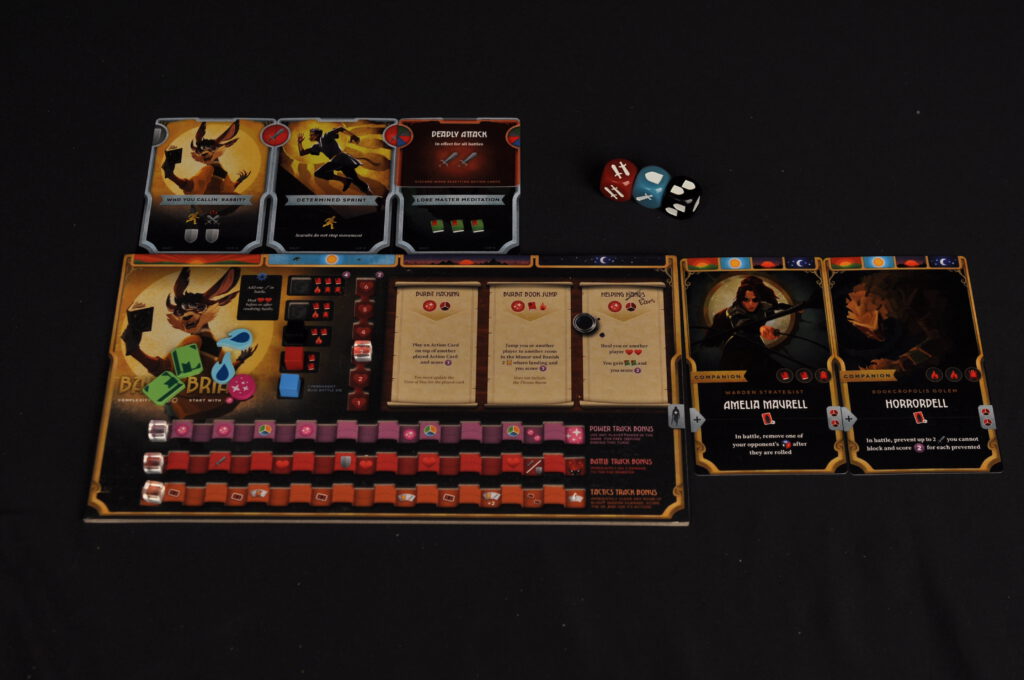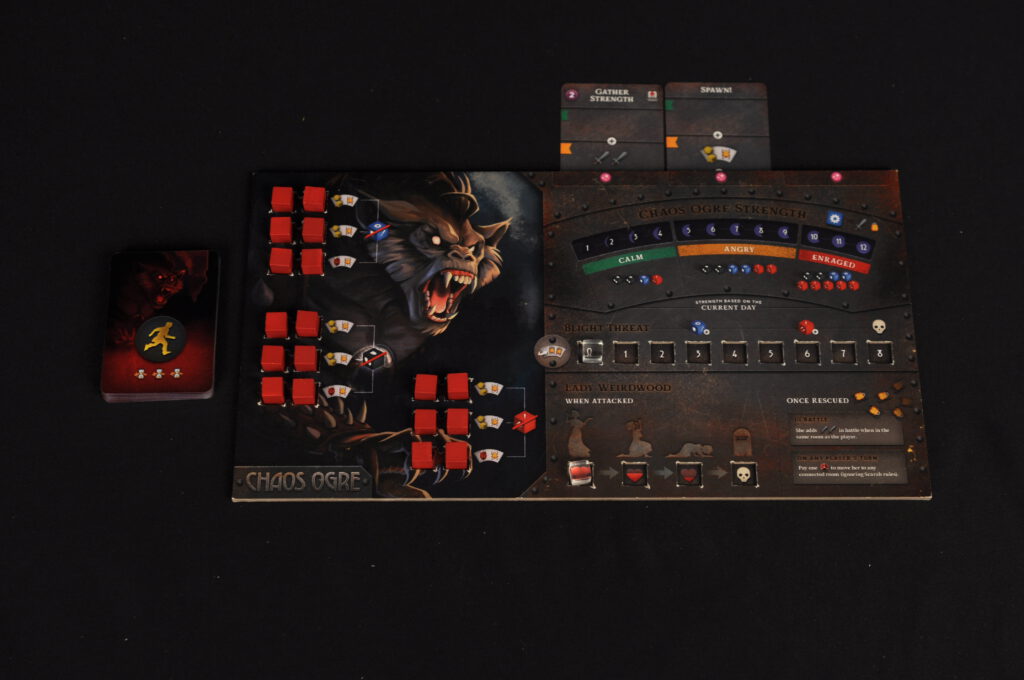 ---
Game overview
The game takes place in the estate, which consists of many rooms and corridors. Each player is one of six unique characters, each with special abilities that will help you along the way. In the game you fight the monster together. There are several monsters in the game, each with its own gameplay.
The board consists of three rings of rooms, connected by two corridors. The corridors have a unique mechanism that they change with the passage of time.
In one turn, you as a player play an action card from your hand. You can play it open or closed. If you play it open, you perform the action that is on the card. If you play it closed, you can choose to move, fight or grab a resource. You need these to make your character stronger, to perform special abilities or to collect companions that make your character even stronger.
At the end of your turn, you play a monster card. This can trigger different actions of the monster, such as moving and attacking.
Time passes during and after your turn, in parts of the day (morning, afternoon, evening and night) and in days. As time passes, the monster becomes stronger and more difficult to defeat. At the end of the twelfth day you lose the game if the monster has not been defeated by then.
By working well together, moving smartly on the unique board and choosing the right rooms to perform actions, you can defeat the monster and save the Manor.
---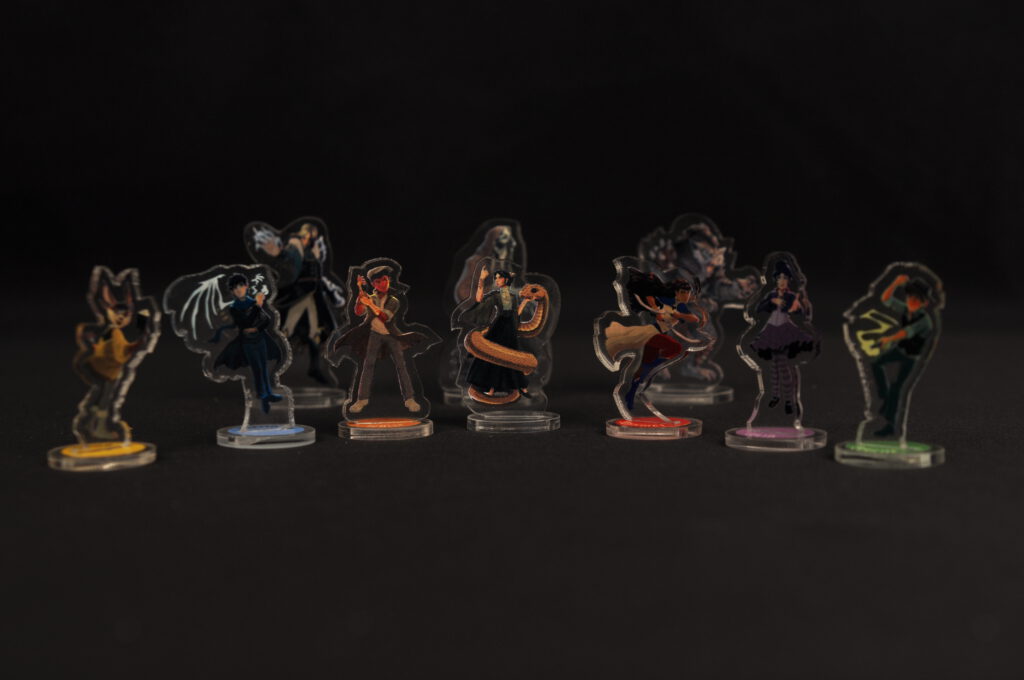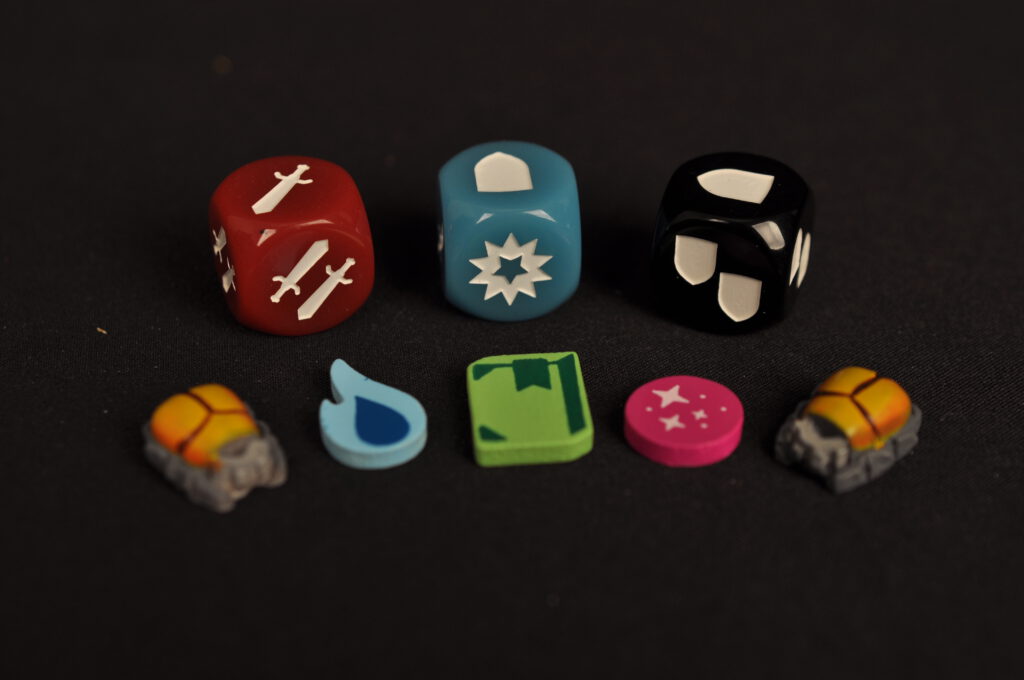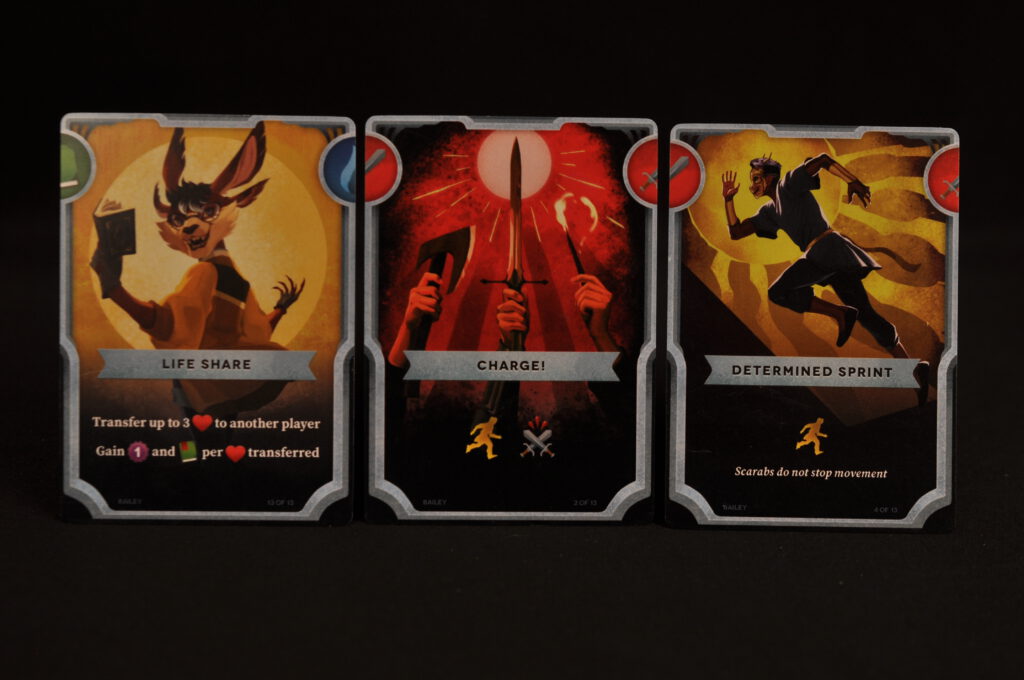 ---
Review
Wij waren ontzettend benieuwd naar dit prachtige spel. Het unieke mechanisme, met het bord wat zich aanpast met het verstrijken van de tijd, is erg goed gevonden en werkt heel goed in dit spel.
Door je acties goed te plannen en vooruit te denken kun je het mechanisme in je voordeel laten werken, maar… met het trekken van de monsterkaart kan alles weer helemaal anders worden.
Ieder karakter heeft zijn eigen unieke eigenschappen, dat maakt dat het spel een hoge herspeelbaarheid heeft. Ook de monsters zijn allemaal uniek en spelen weer heel anders.
Ook het cooperatieve mechanisme is erg goed uitgewerkt in dit spel, je moet goed samenwerken anders gaan jullie het niet redden: wij houden hiervan!
Wij zjin erg onder de indruk van de kwaliteit van het spel, hoewel wij alleen het prototype hebben gespeeld ziet dit er echt al geweldig uit. Het bord past precies in elkaar, de dubble layered playerboards zijn prachtig en het artwork past helemaal bij de sfeer van het spel.
Een echte aanrader wat ons betreft! De kickstarter campagin is inmiddels live, en was binnen zeven minunten al gefund! Bekijk de campaign hier:  Kickstarter Campaign
---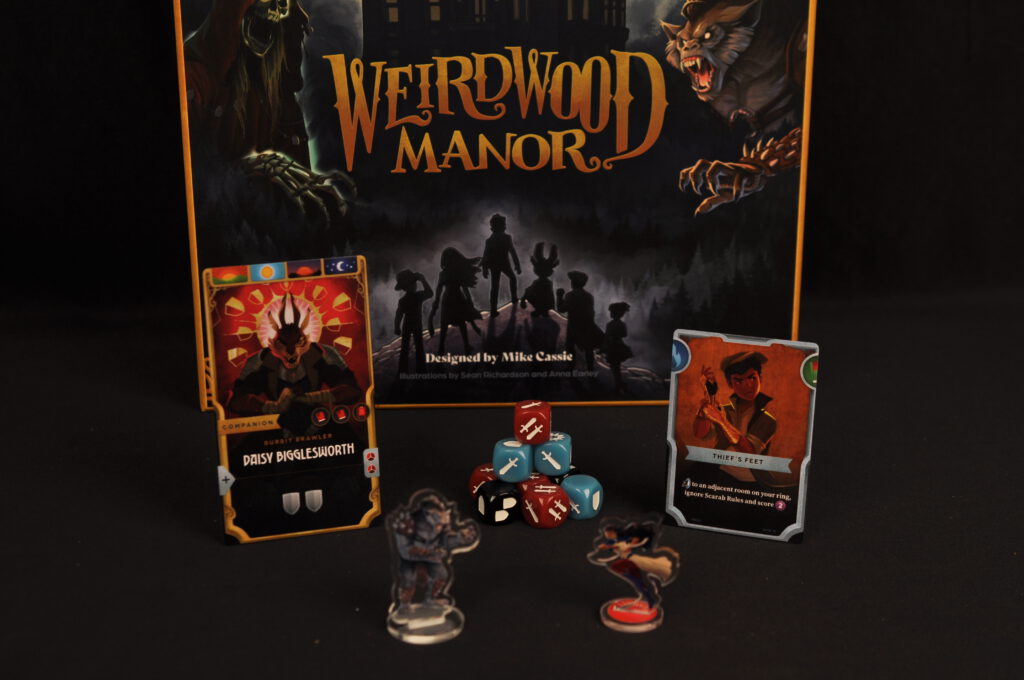 ---
For whom?
For anyone who likes cooperative games, with a unique mechanism and challenging gameplay, this is highly recommended!