---
---
Goal
In Angry Raccoons, be the last player in the game and try to own raccoons so that you can crown yourself as the new king of the traler park and the winner of the game.
---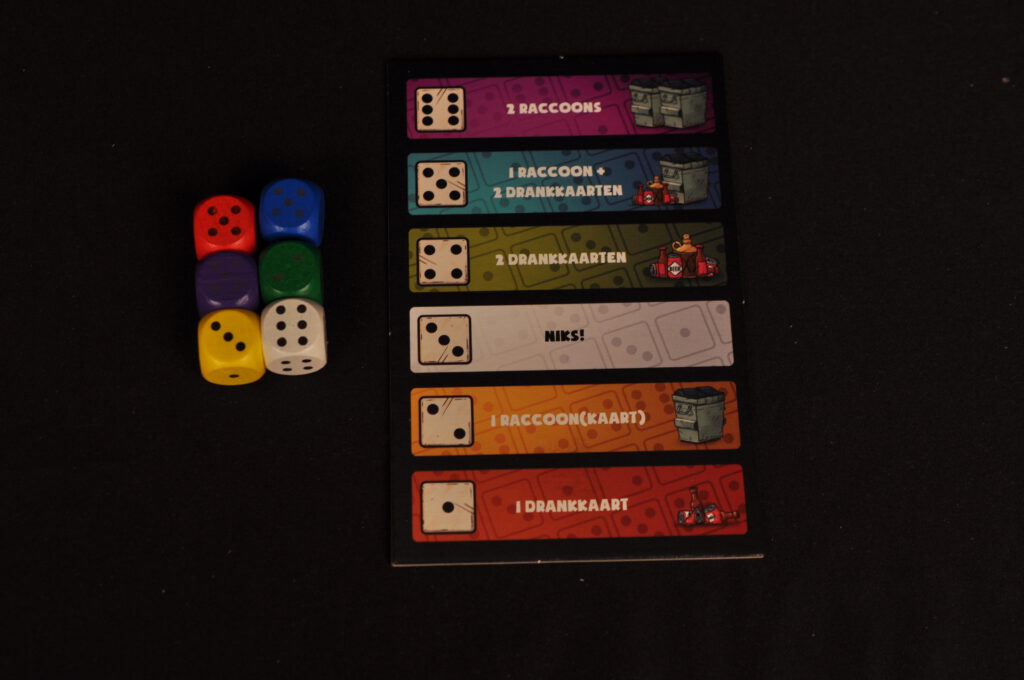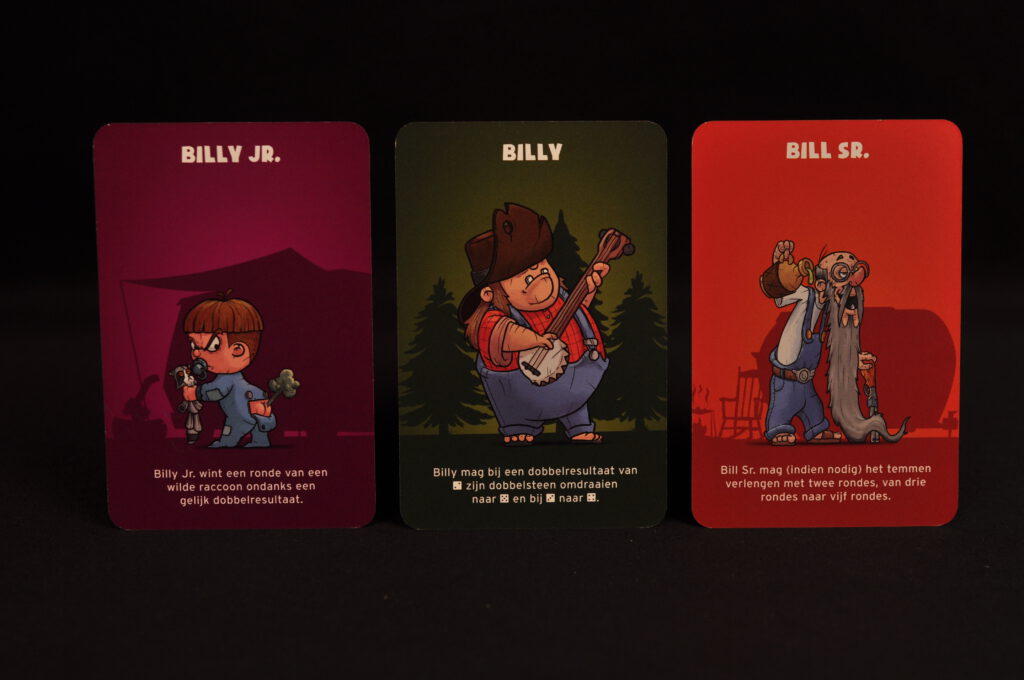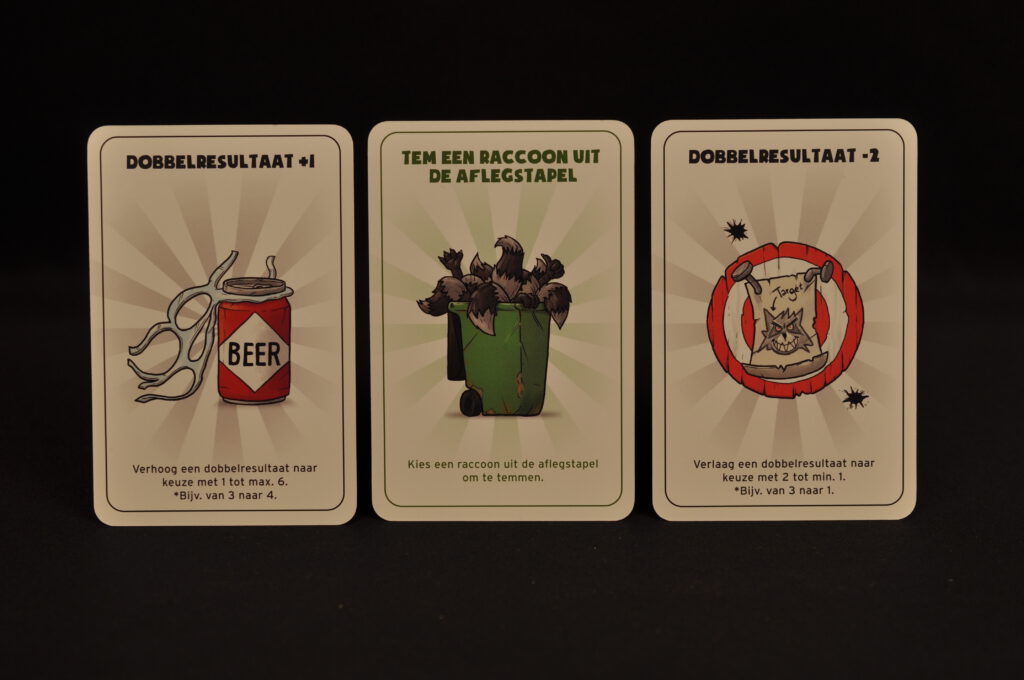 ---
Game overview
Angry Raccoons is a dice game played over two phases. Each player chooses a Hillbilly to represent you. Each Hillbilly has its own special ability that helps during the game.
In the first phase is the taming phase, in which you will try to tame raccoons. You do this by performing 1 of the three actions. You can turn over a card and try to tame that raccoon with the dice, or pick up two potion cards which will come in very handy in the next phase, or choose to gamble by letting the die choose.
In this phase you will try to tame the raccoon over three rounds, you do this by throwing dice. You can influence the outcome with your drink cards or your Hillbilly's abilities.
Is the pile of raccoons empty? Then the second phase begins.
In this phase you will battle your opponents with your raccoons. During the fights you also fight over three rounds, if you lose the battle you have to put the raccoon away. If this is your last raccoon, you are out of the game.
The game continues until only 1 player is left, who wins the game.
---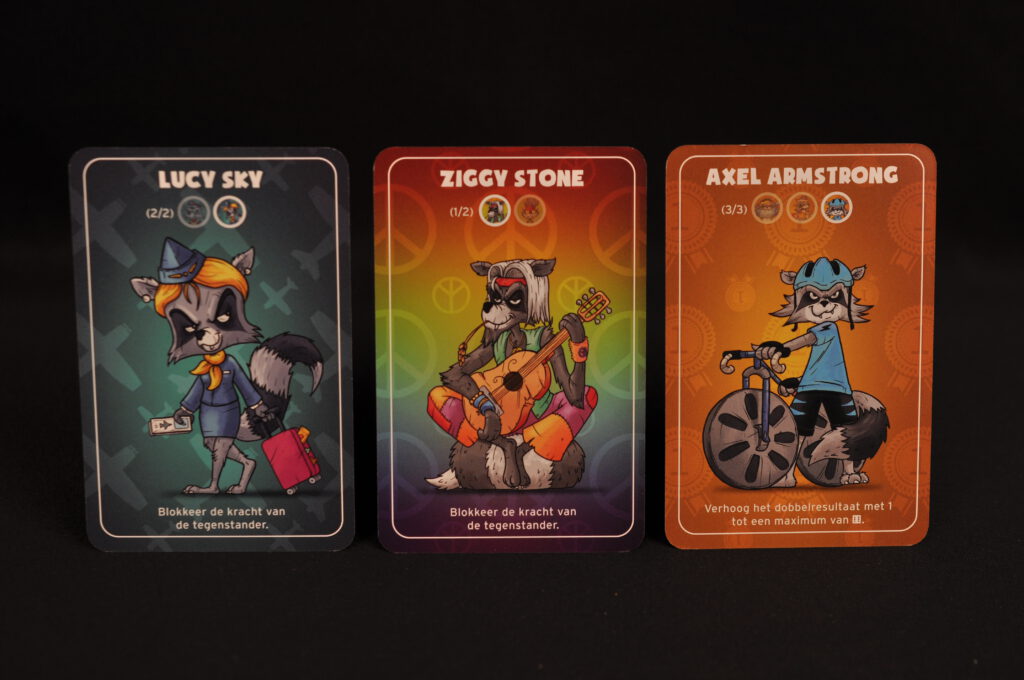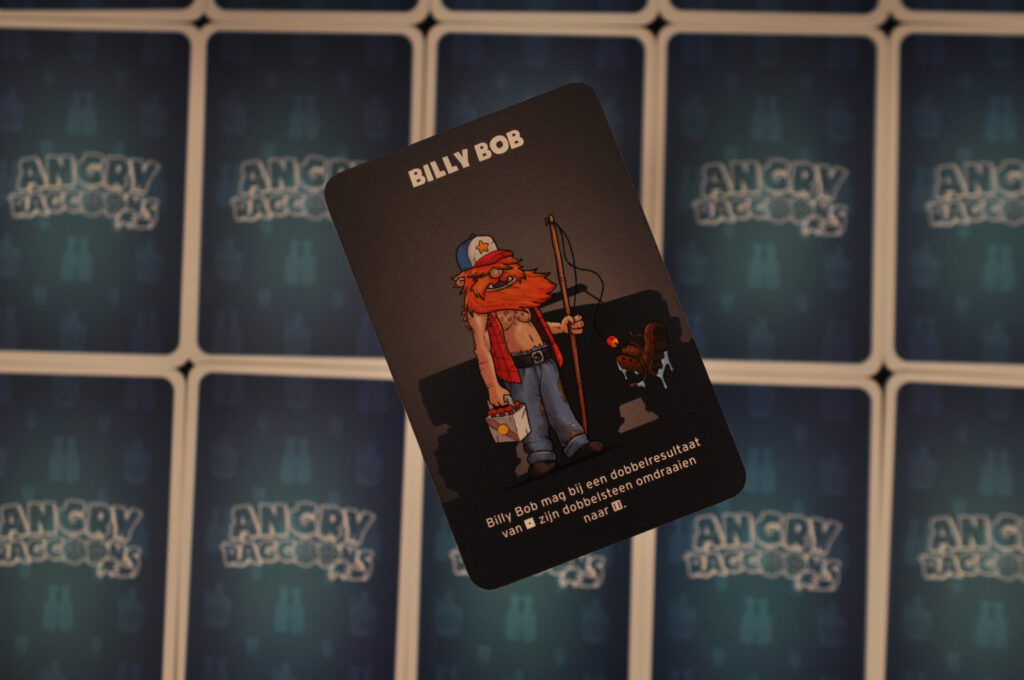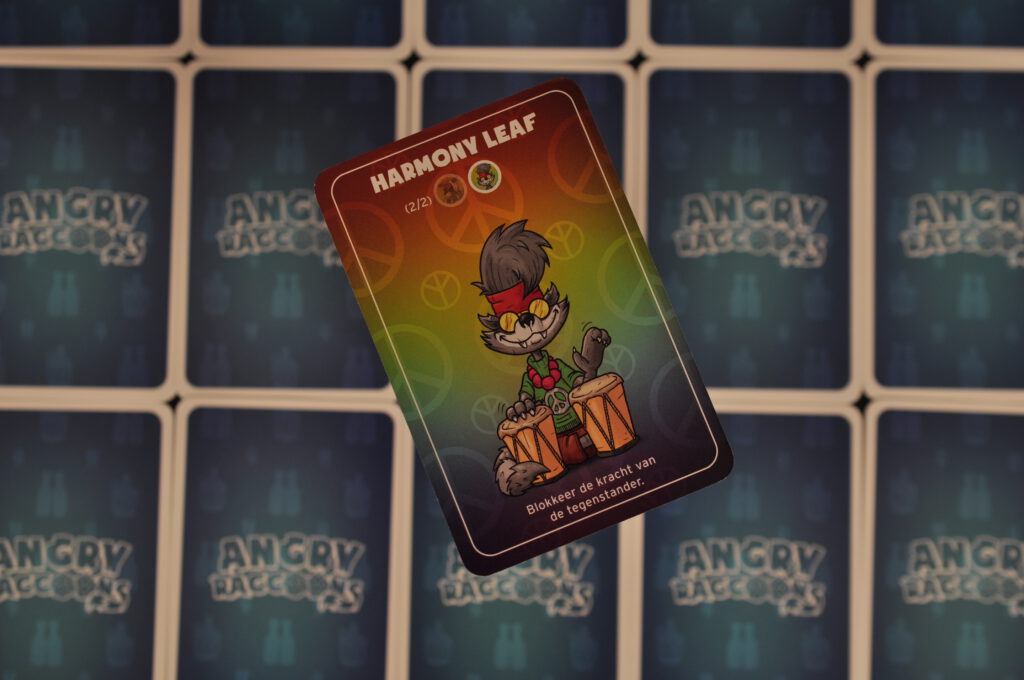 ---
Review
Angry Raccoons is an accessible and fun game. The rules are simple and clear. It is a game with a high luck factor by throwing the dice, but the result can be influenced with your drink cards. You really play against each other and can really bother each other. There is a high level of player interaction, which we really like. We don't like bothering each other very much, especially if you play with multiple players against 1 player, which is therefore quickly out of the game.

The game can be played with 2 players or more, but works best with multiple players. Precisely because you can bother each other so much, it is more fun if you play with multiple players.
We really like the artwork, and it fits the game well. This combined with the clear rules makes it a good game to play with less experienced players.

We think it's a nice filler or starter during a game night!
---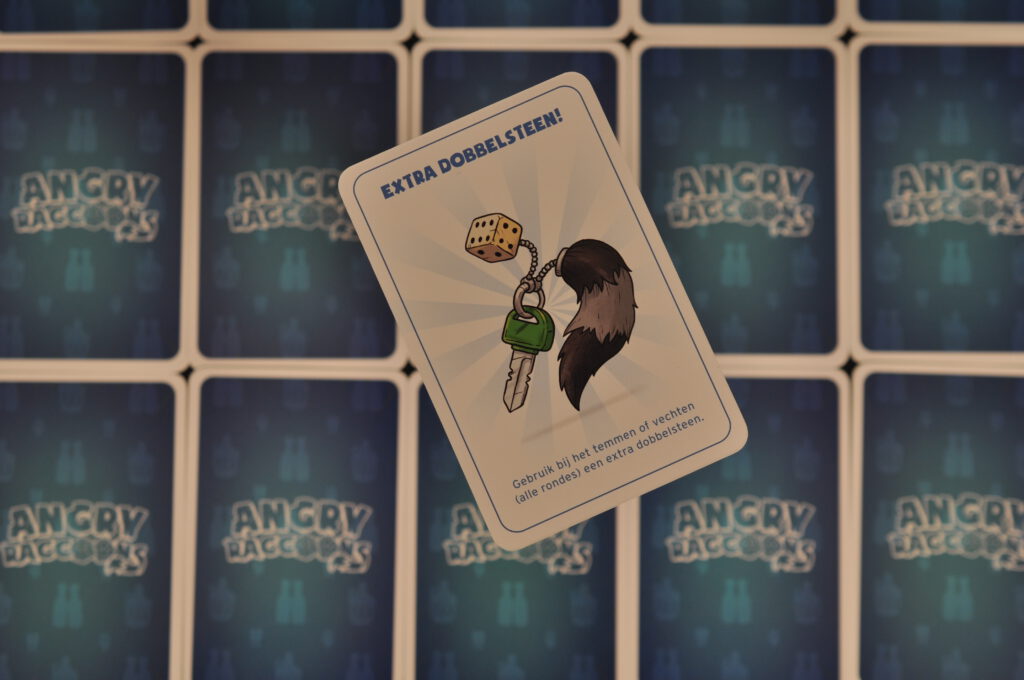 ---
For whom?
If you're looking for a simple game with high player interaction, this is definitely one to check out!