---
---
Goal
In Canopy you will grow a tropical rainforest, full of trees, plants and animals. You will have to deal with weather influences and threats. The rainforest that scores the most points wins the game.
---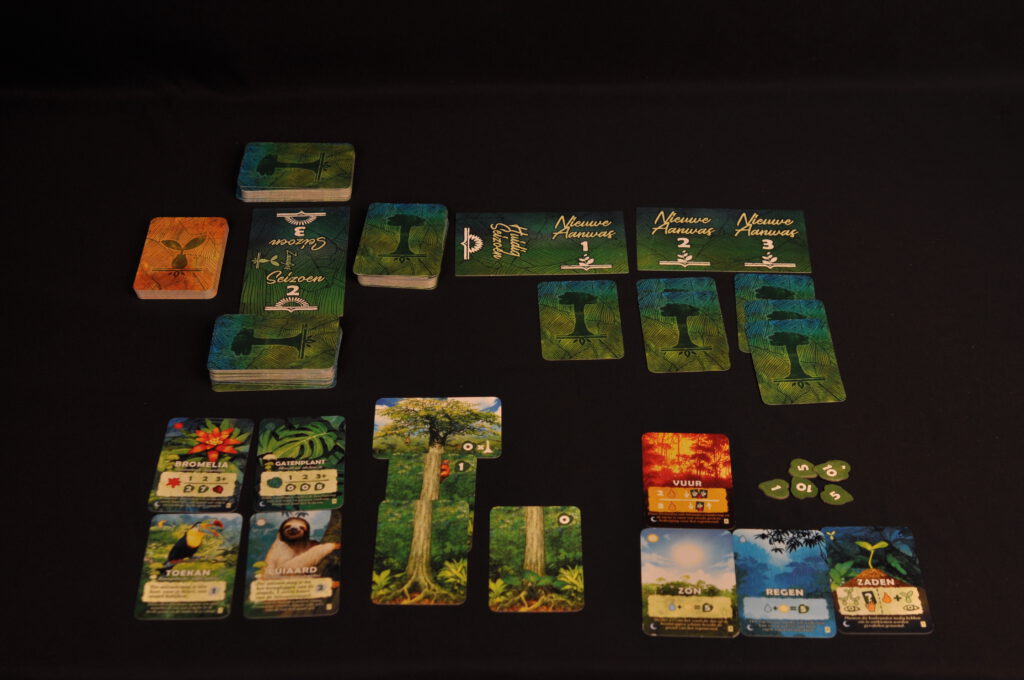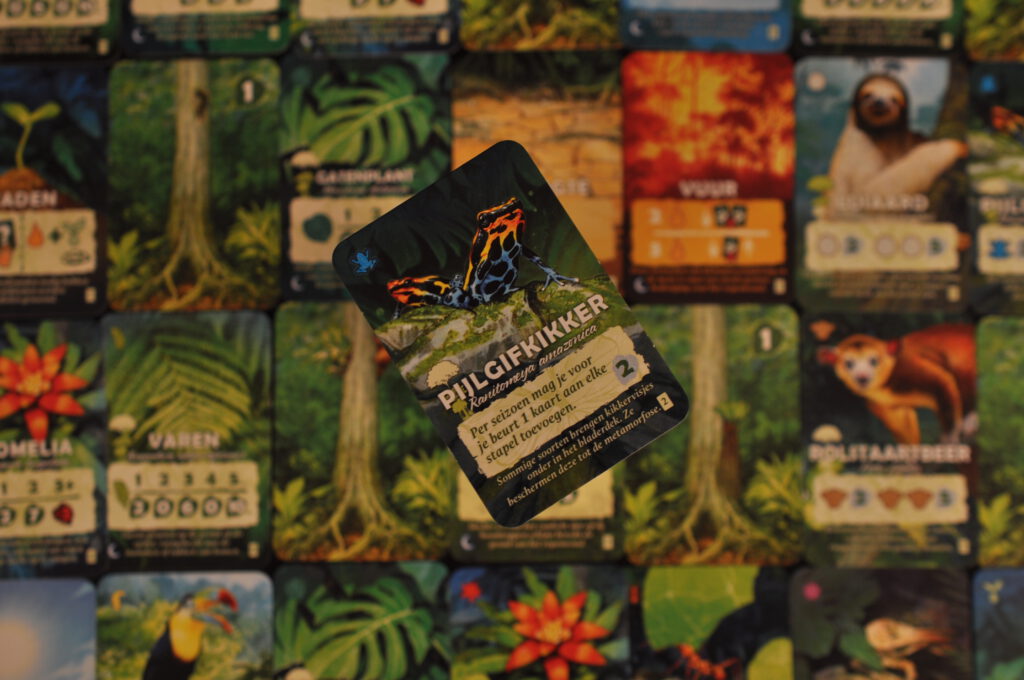 ---
Game overview
Canopy is a 2 player game where you both try to grow the best rainforest. The game is played over three rounds, points are scored after each round.
There are three fields with new growth for your rainforest. These are blind cards. At the beginning of a round there is 1 card on the first field, 2 cards on the second field and 3 cards on the third field.
On your turn you will take 1 of the new growth piles and add it to your forest. Every card from the deck must go into your forest. These can be different types of plants, which give you points per type. It can also contain animals that have special abilities that help you and that also score points. It can also contain tree trunks and treetops. But also threats, such as diseases that make animals sick, fire that destroys plants and drought that affects your entire rainforest.
So you choose 1 of those stacks. You start with the first one, you can look at it and then you choose whether you want it or not. If not, add a face-down card to that pile and go to the second pile, then to the third. If you don't want the third either, take a face-down card from the pile you have to place.
Is the whole stack empty? Then the points of that season are scored. Then you remove the cards from your rainforest and start the next round. At the end of the third round, the game is over and the player with the most points wins.
---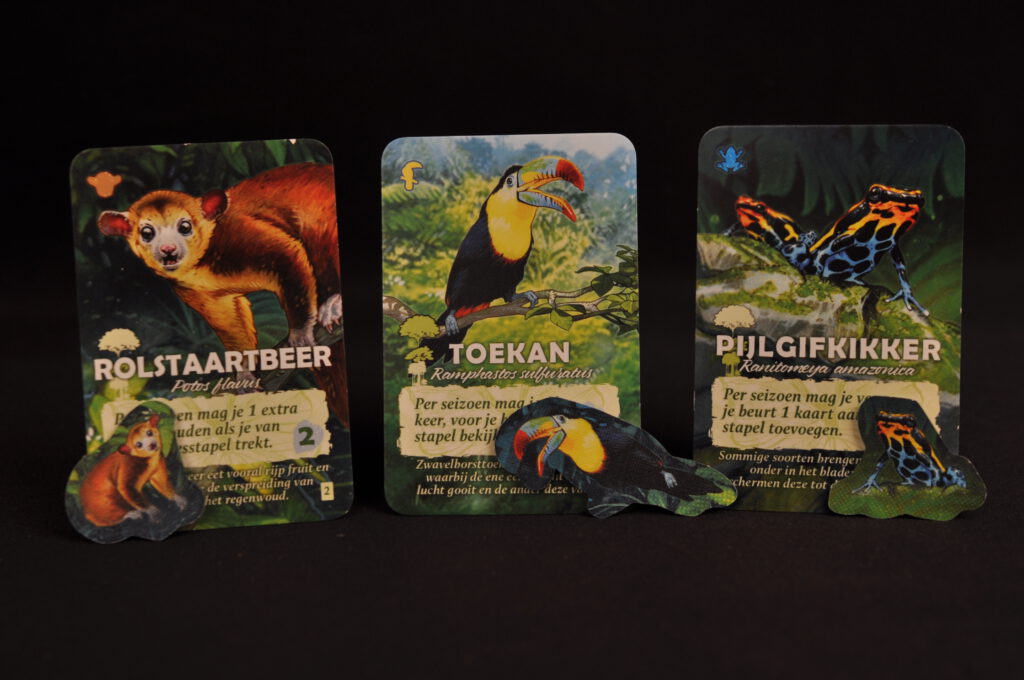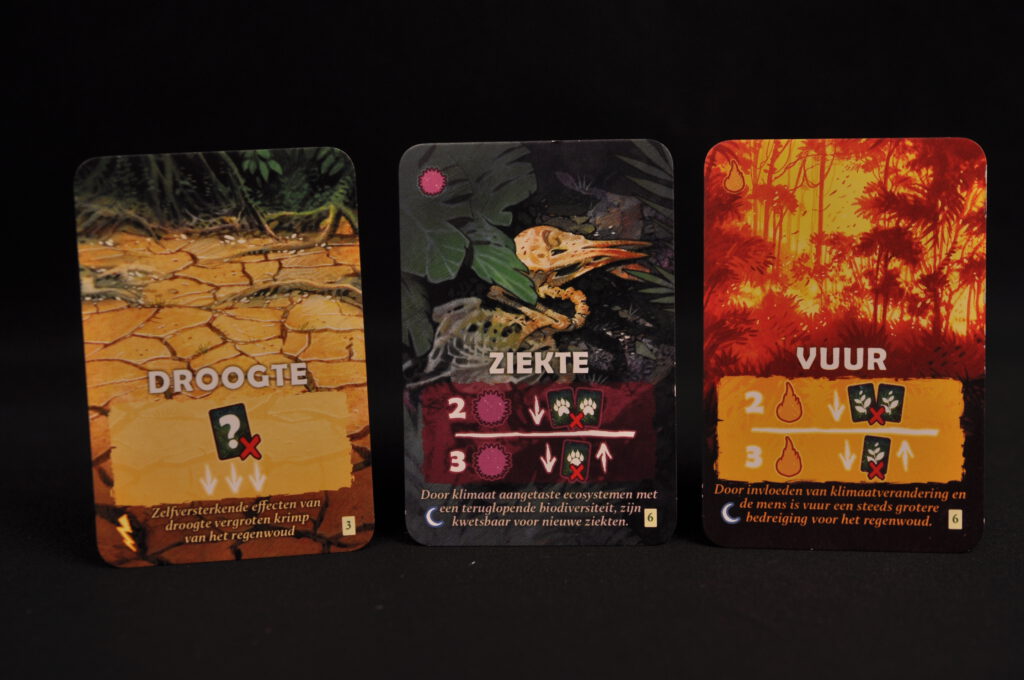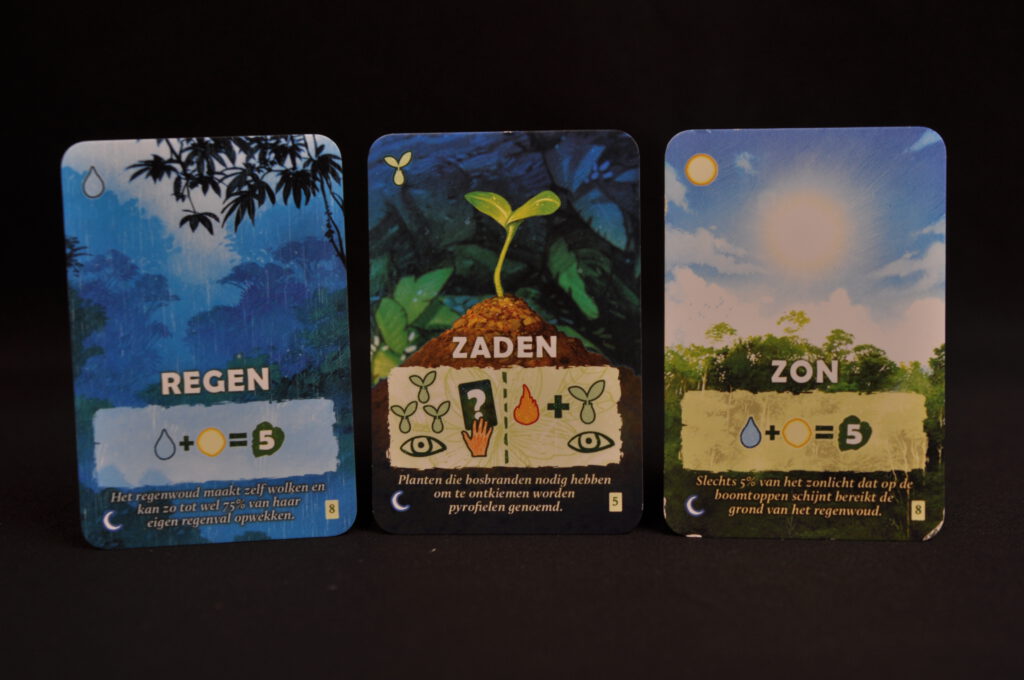 ---
Review
We enjoy playing this game. It is an accessible game, simple rules and plays nice and fast. It looks beautiful, and the theme is of course super current.
You try to score points every round through set collection. This mechanism is well and balanced.
Because the game has very accessible rules, it is suitable from the age of 8. Our 8-year-old daughter can play it herself and she loves it.
We think this is a fun 2 player game!
---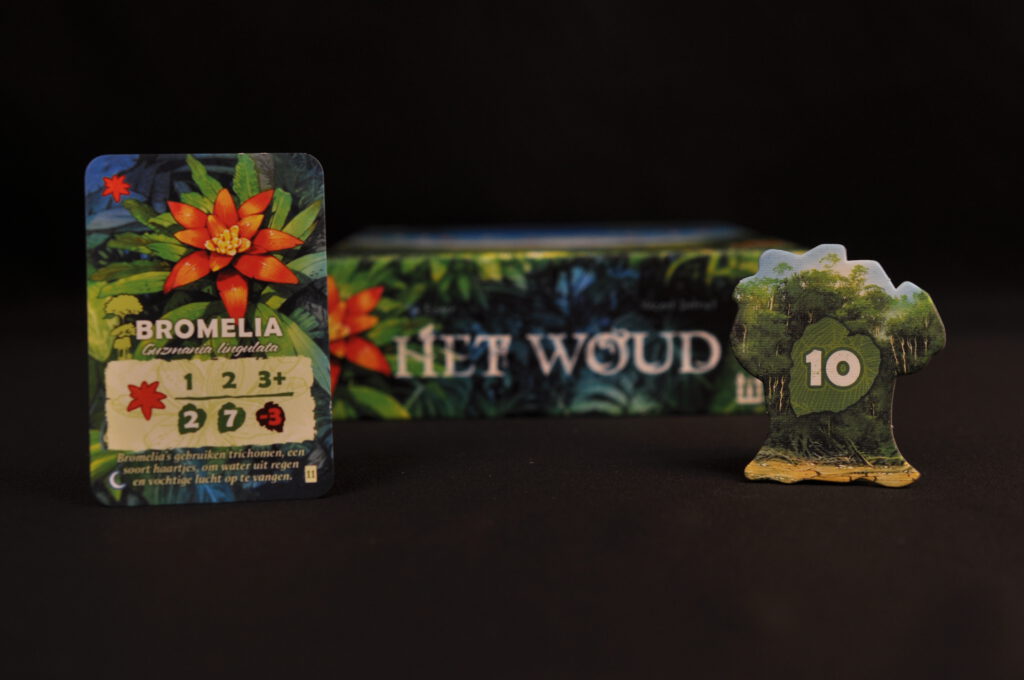 ---
For whom?
For anyone looking for a fun, accessible 2-player game, as an entry-level game or filler. Or just a slightly different game to play with the children.