---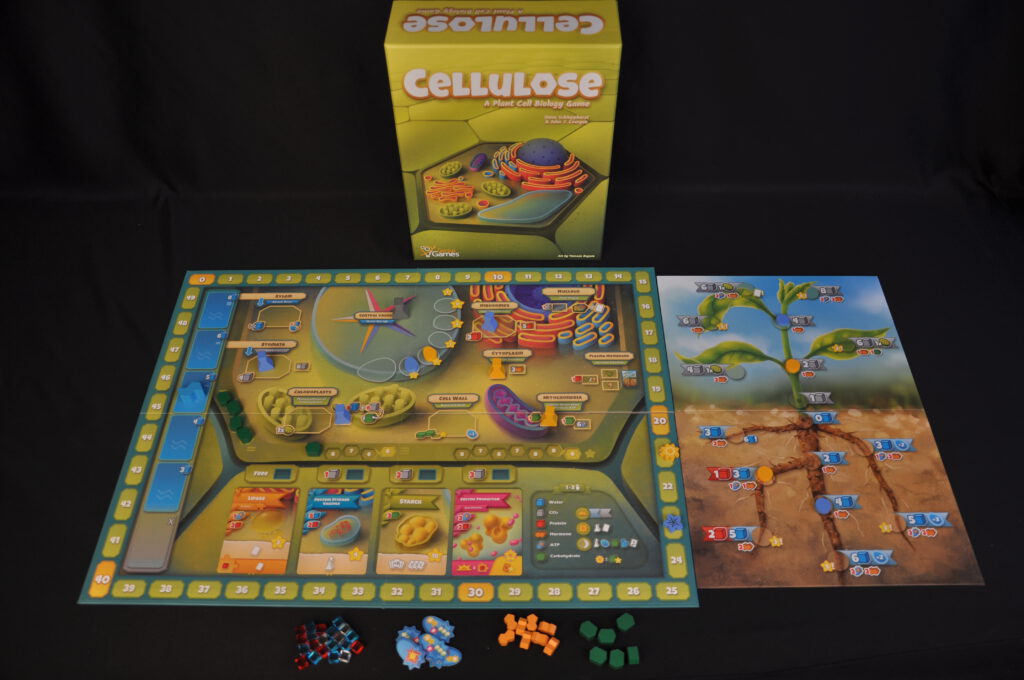 ---
Gameplay
Cellulose is about cell division in a plant and all the associated phases. You will collect points by playing cards and collecting carbohydrates needed to close the cell wall.
The game is played over several rounds, and a round consists of three phases. The first stage is sunrise, where you collect water and carbon dioxide. In the second phase, the day phase, you will place the workers around the game board and perform the corresponding actions. This way you can collect more water and CO2, convert this into mitochondria and use them again to strengthen the cell wall. You can also play a card after each turn, which gives you points or resources. In the third and final phase, the evening phase, the board is reset, cards are refreshed and then it starts all over again.
The game ends when the cell wall is completely closed, and the player with the most points wins the game.
---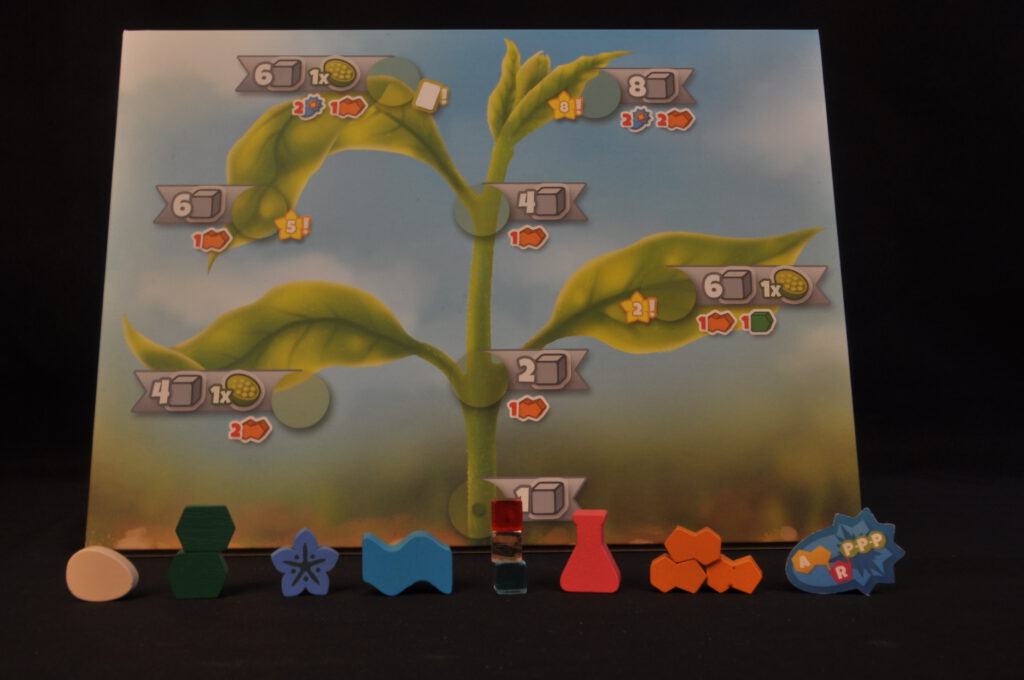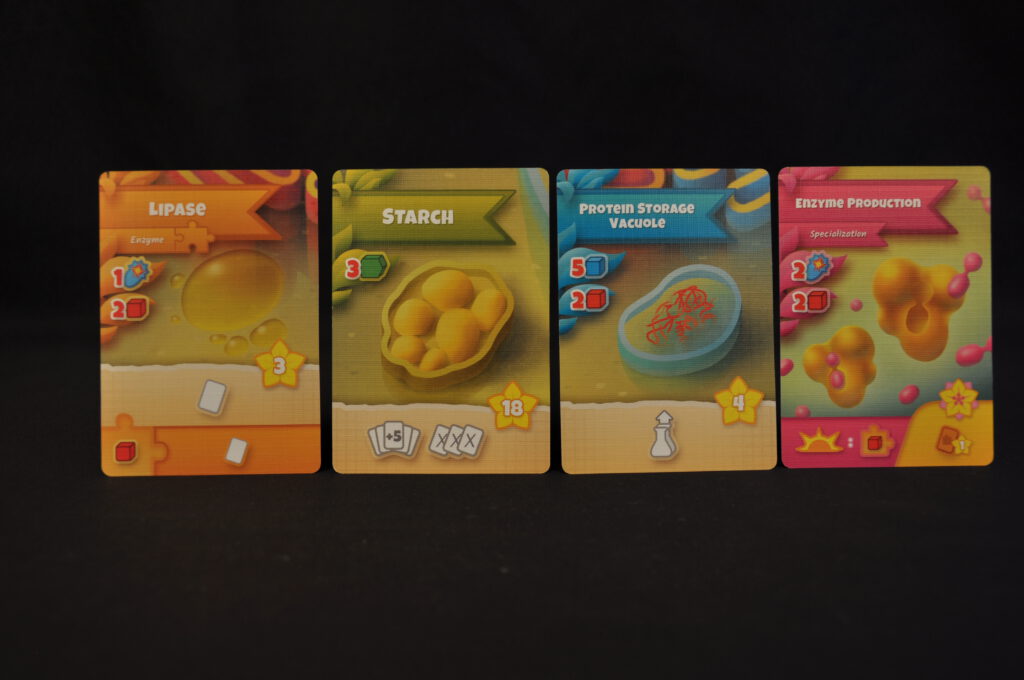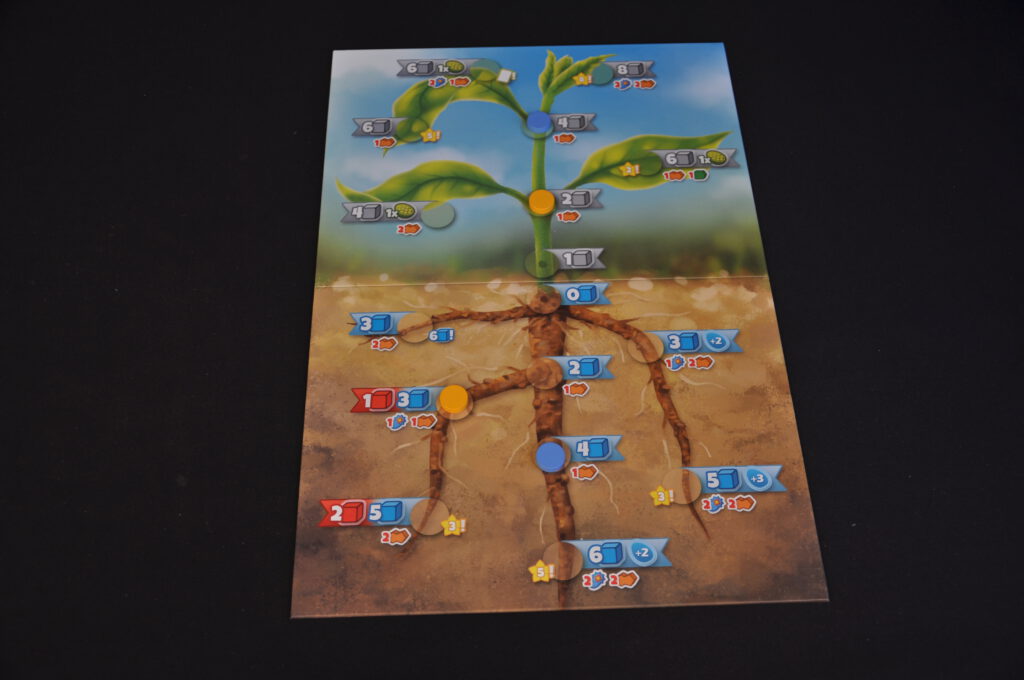 ---
Review
Cellulose has a well-executed worker-placement mechanism, which plays balanced and smooth. You collect your resources and use them to score as many points as possible.
The theme is very well executed and you learn something about the biology of the plant. The game also includes a piece of scientific background about cell division in plants, which makes it extra interesting.
In our opinion, it is highly recommended if you like the worker-placement mechanism.
---