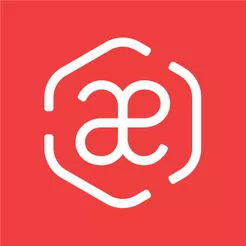 ---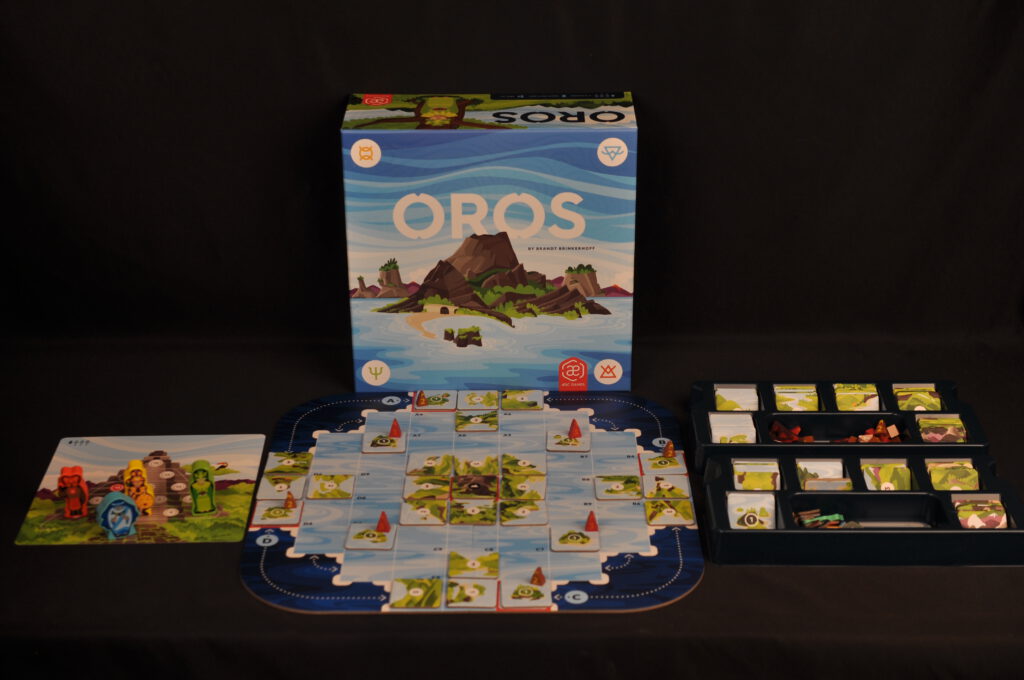 ---
Goal
In Oros, you take on the role of a demigod with the ability to move islands and oceans, disrupt volcanoes, and form mountains. As you build the nation, you instruct your followers in proper worship as you gain wisdom and power.
---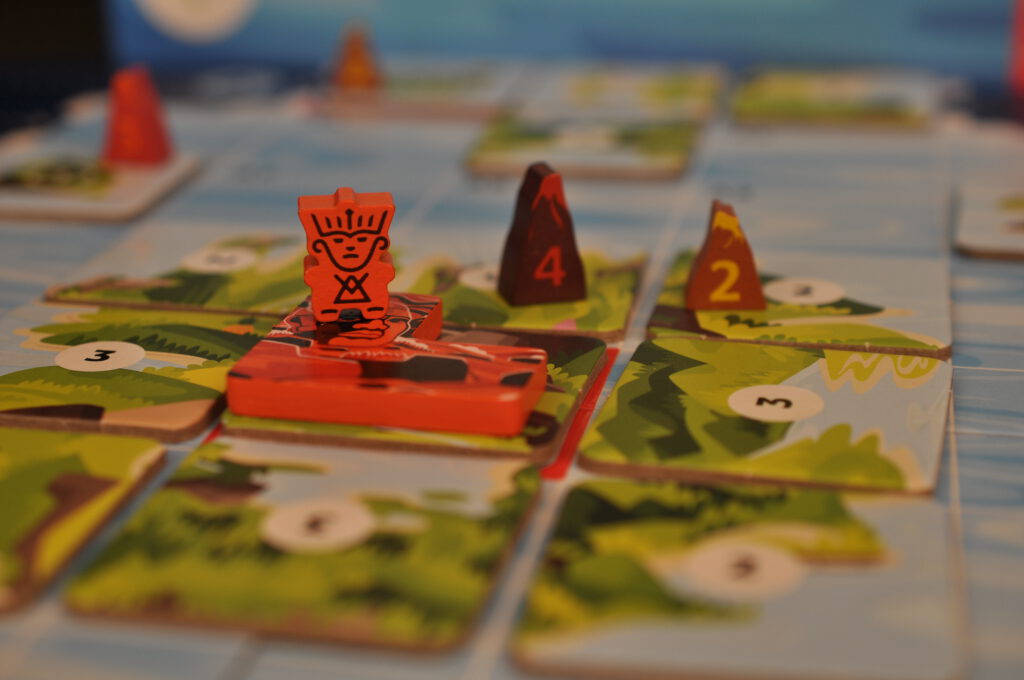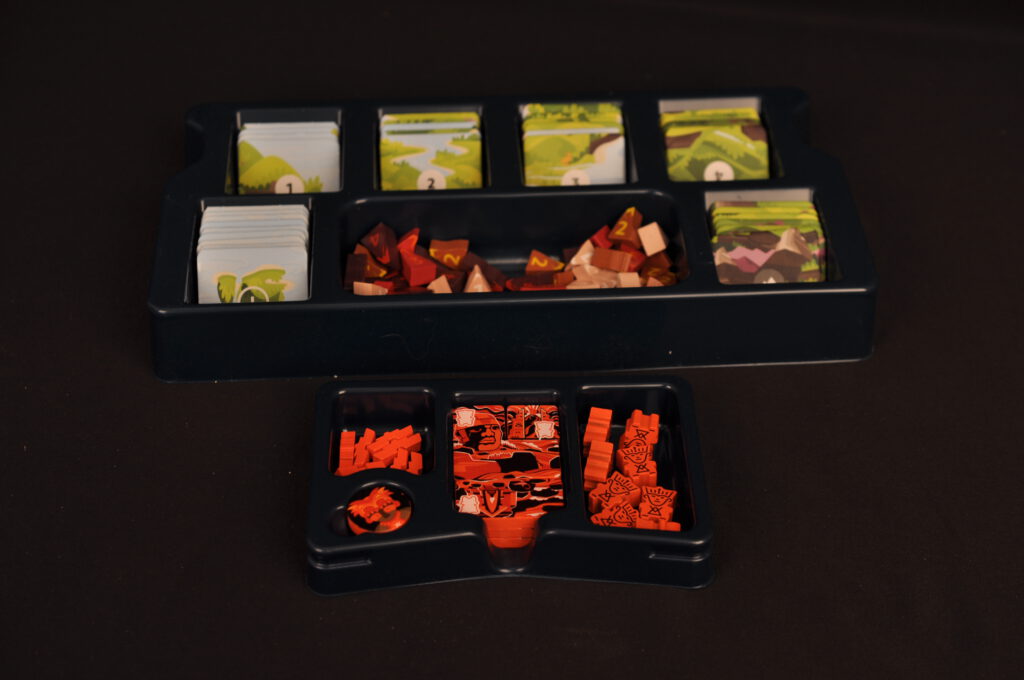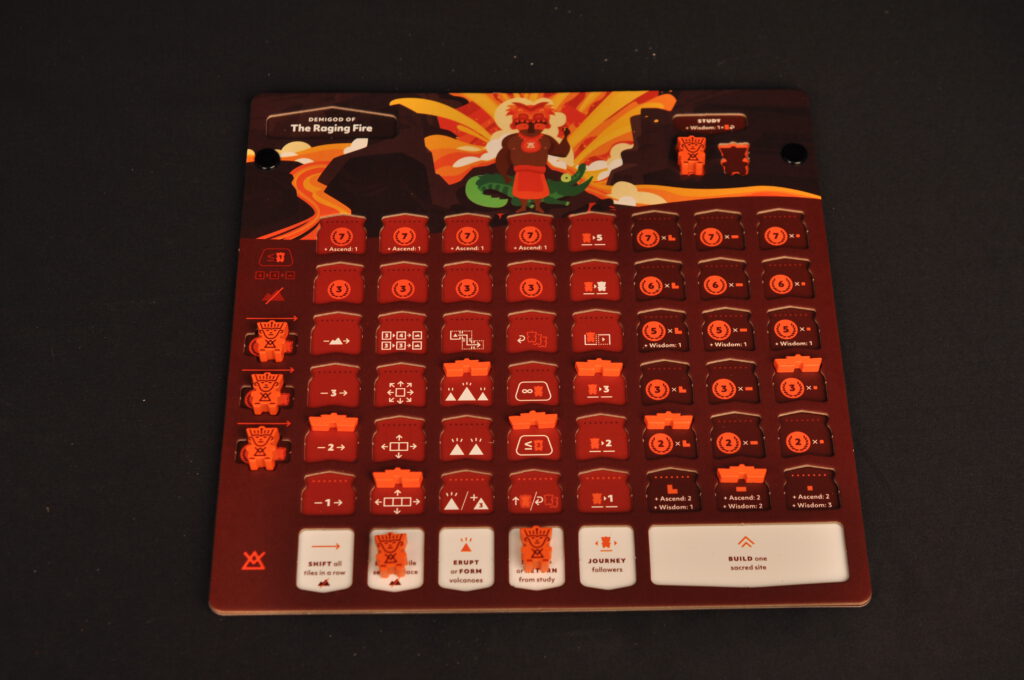 ---
Game overview
Oros is a worker placement and tile-laying game. You are going to move tiles on a board with a grid. Depending on the action you choose, you will move rows or columns to form islands. In addition to moving the board itself, you will also send out your workers to build knowledge and to build sacred temples.
Each player has their own individual player board where their progress is tracked. On this player board you also determine which actions you will perform in your turn with a strong roundel mechanism. You are going to place a worker on the action you want to perform, you can only place a worker if no other worker is there yet. So you have to plan your actions carefully ahead otherwise you will not come out well.
The actions consist of moving land tiles in different ways, causing volcanic eruptions, sending your workers to school, moving workers around the map or building sacred temples. These actions have a base strength that you will upgrade as you gain wisdom throughout the game.
There are tiles on the central board, with both water and land. The tiles differ from 1 to 4 in the number of areas that contain land. You can only place or move the tiles according to certain rules. If tiles collide with each other, the value increases and volcanoes can form. When two tiles with level 4 land collide, the holy place is created where you can build temples and score points.
At the end of the game, all points are added together. You score points by placing workers on the holy temples and by upgrading your actions. The player with the most points wins the game.
---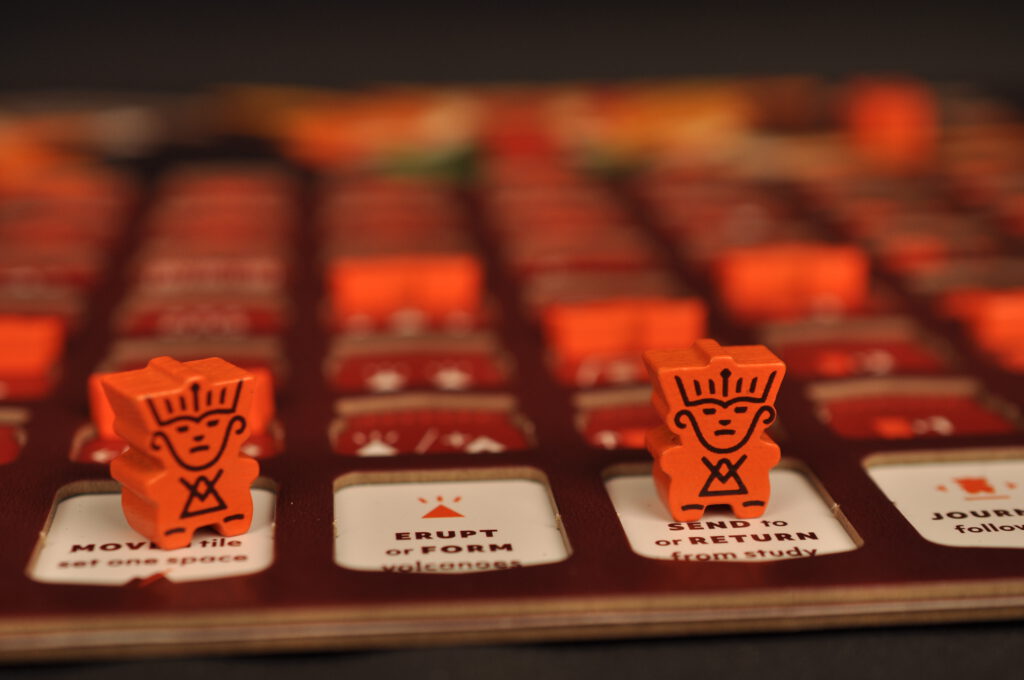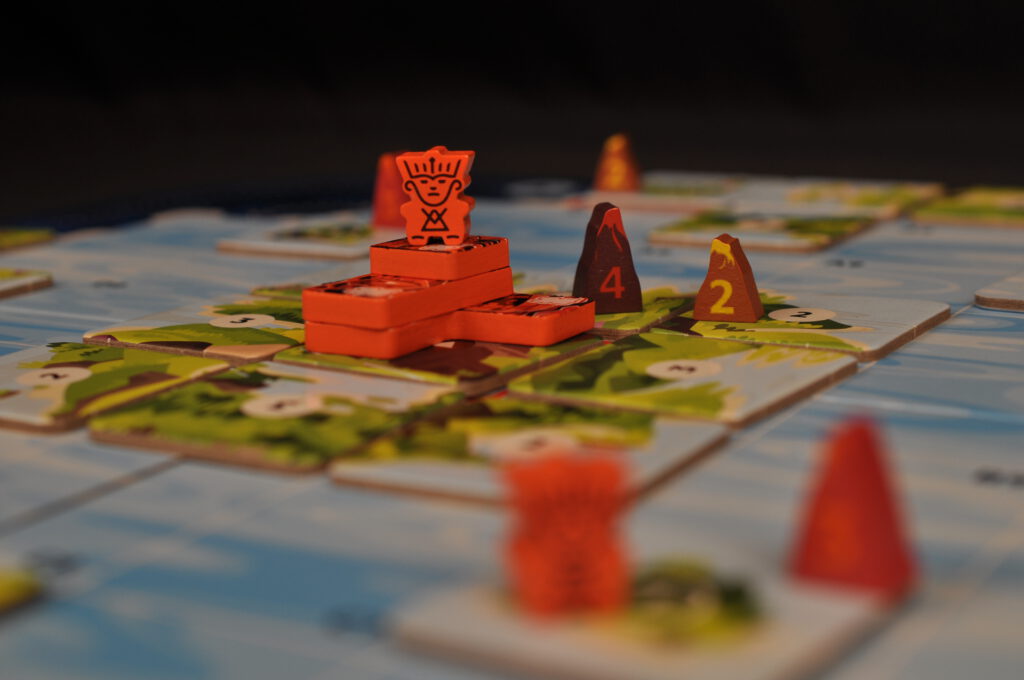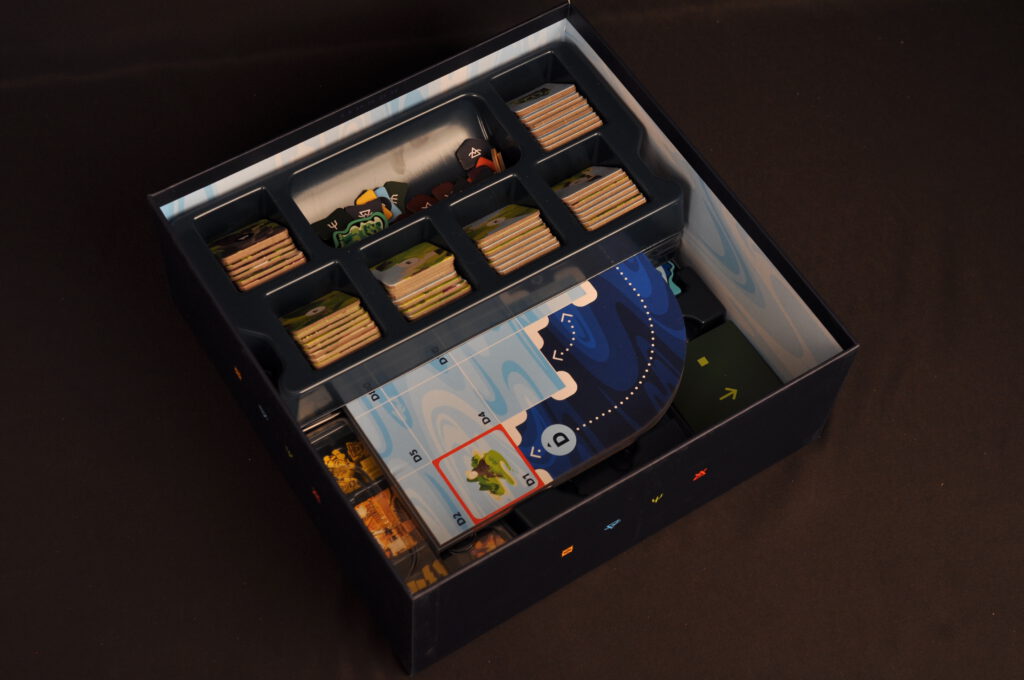 ---
Review
Oros is a fantastic board game that combines strategy, luck and interaction in a unique way, making it highly recommended for players looking for a challenging and unique game.
One of the first things you notice about Oros is the beautiful artwork and high-quality parts. The game board is colorful and detailed, and the cards and playing pieces are beautifully designed. This adds to the overall experience of the game and ensures that players are fully immersed in the world of Eldoria.
The rules of Oros are easy to understand, making the game quick to set up. During the game, players collect resources and build cities to earn points.
The interesting aspect of Oros is the way players choose their actions. Each round you have to make a decision: will you go for a quick and easy action, or for a riskier action with potentially bigger rewards? This makes for exciting and strategic choices throughout the game.
Another aspect that makes Oros unique is the interaction between players. Players can hinder and attack each other to increase their own chances of victory. This creates an intense competitive atmosphere and makes the game extra exciting. Oros also offers a lot of replayability. The game features different scenarios and the ability to customize the game board, making each play session different. This ensures that players are challenged again and again and the game stays fresh even after multiple turns. In short, Oros is a unique and intriguing board game that immerses players in an adventurous world full of strategy and interaction. The beautiful artwork, simple rules and high replayability make this game an absolute must for fans of more strategic board games.
---