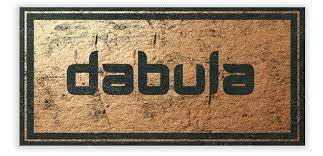 ---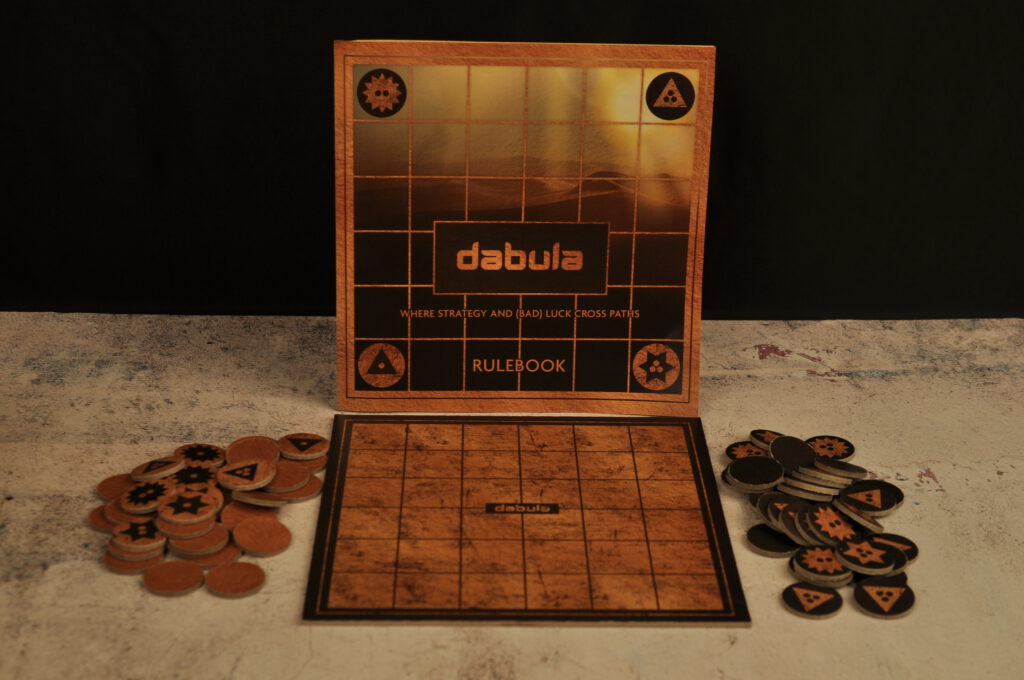 ---
Goal
The goal in Dabula is to get a tile of your color across the player board as quickly as possible. Will you do this first? Then you win the game
---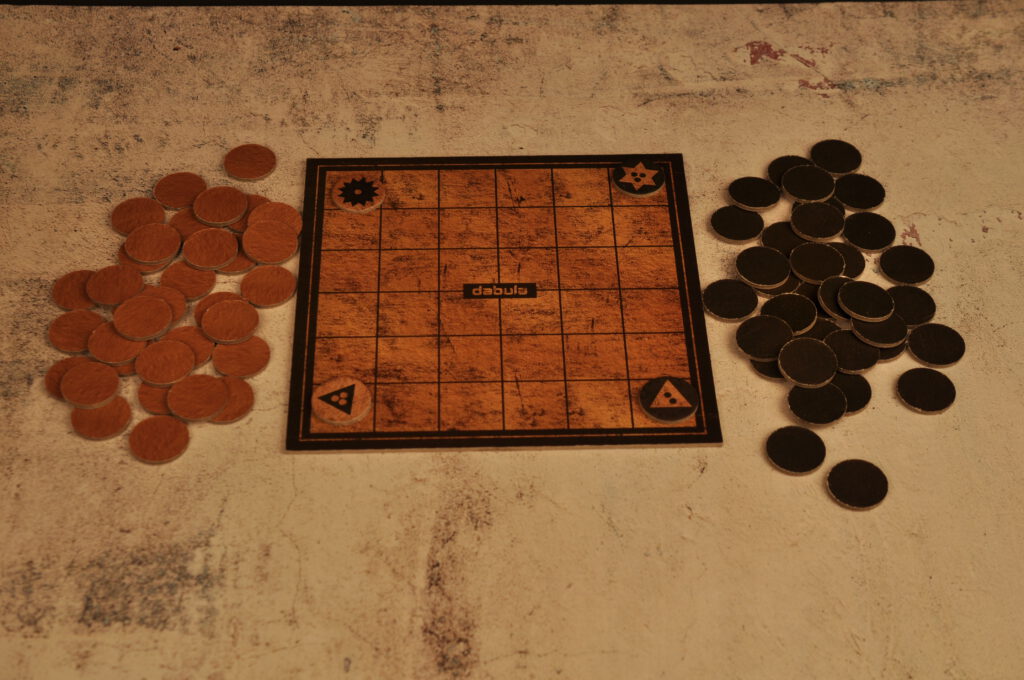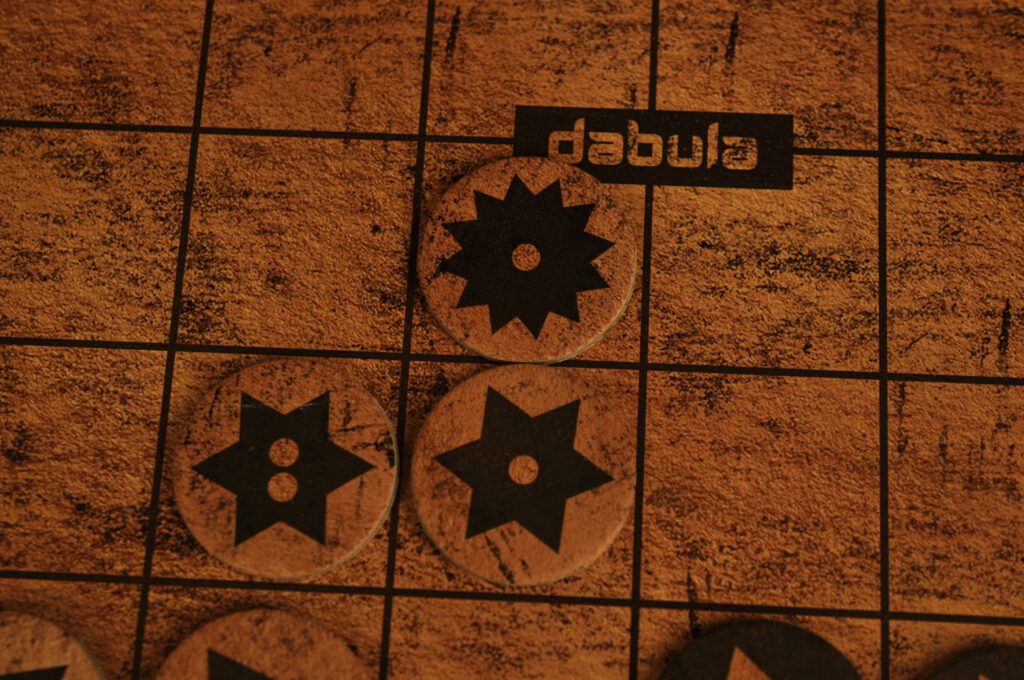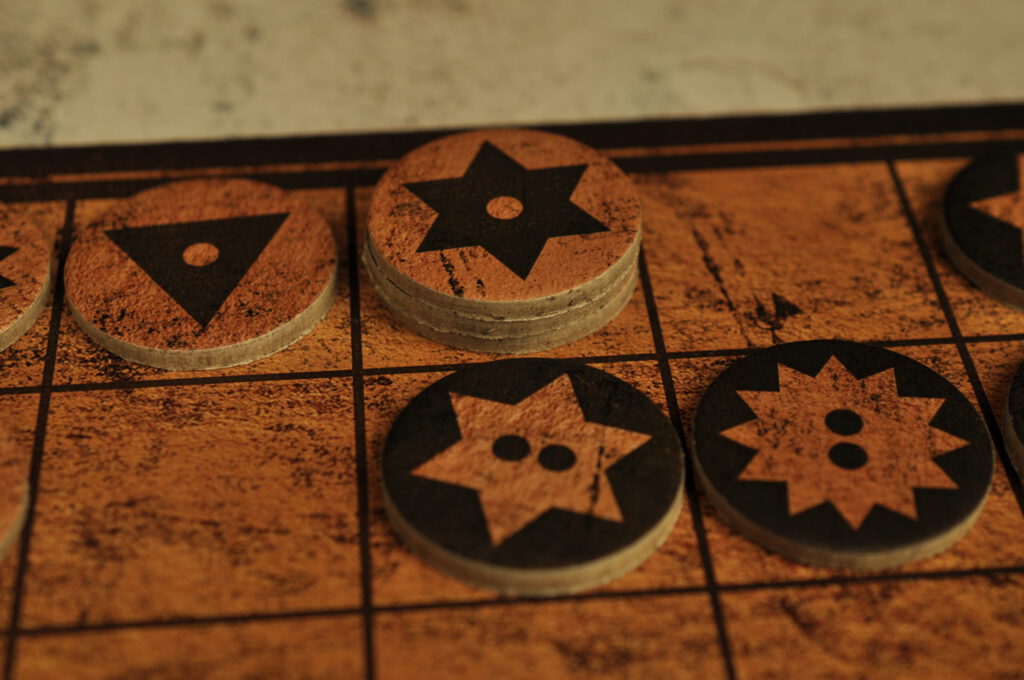 ---
Game overview
In Dabula, each player has a set of 36 tokens. The tokens have symbols (triangle, star and gear) and the symbols have 1, 2 or three dots on them. So you have nine different tokens. You have four of each type, so 36 in total.
The tokens are face down in front of you, and at the start of the game you take two random tokens and place them on the back row of the player board. Then you take two random tokens in your hand and the game begins.
Your turn consists of one of two things:
Or you place a token from your hand according to the applicable rules. A token may only be placed if the symbol or the number of dots must match any token it is adjacent to horizontally or vertically
Can't lay? Then you discard a token from your hand
Then you take a new random token and try to get to the other side of the game board. If you come across an opponent's token, you may place your own token on it, provided that it corresponds 100% with the token that is there.
Did you reach the other side first? Then you win the game
---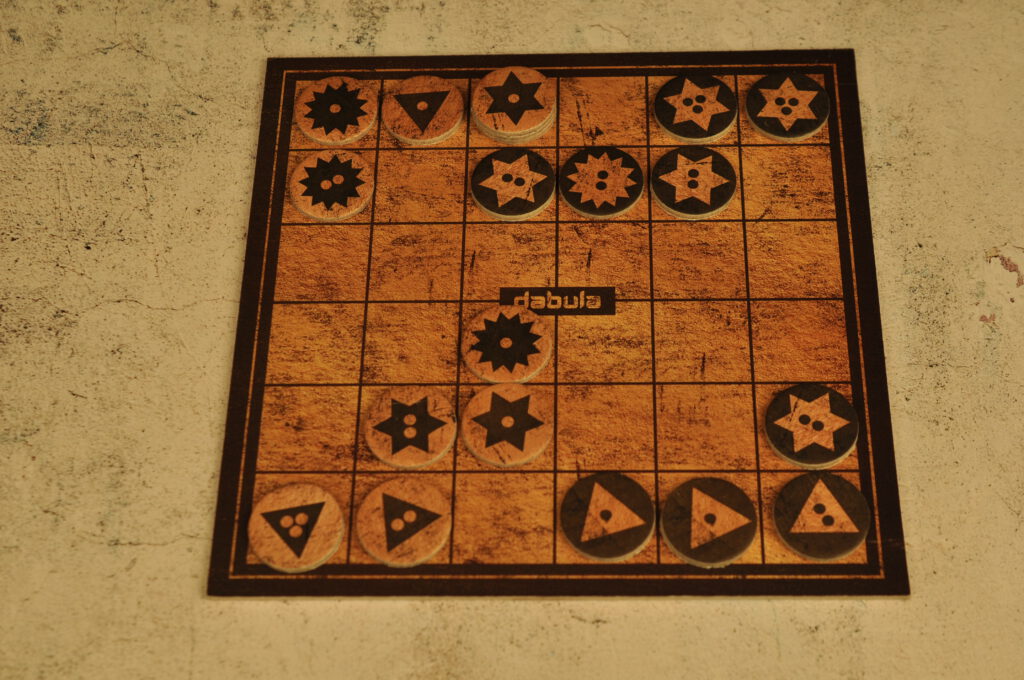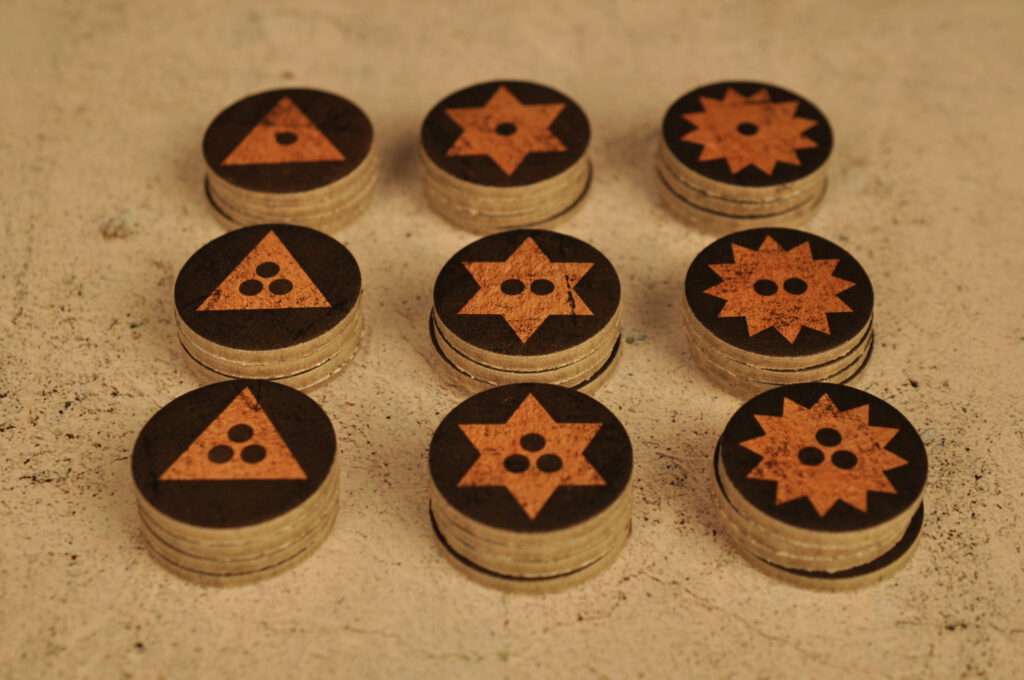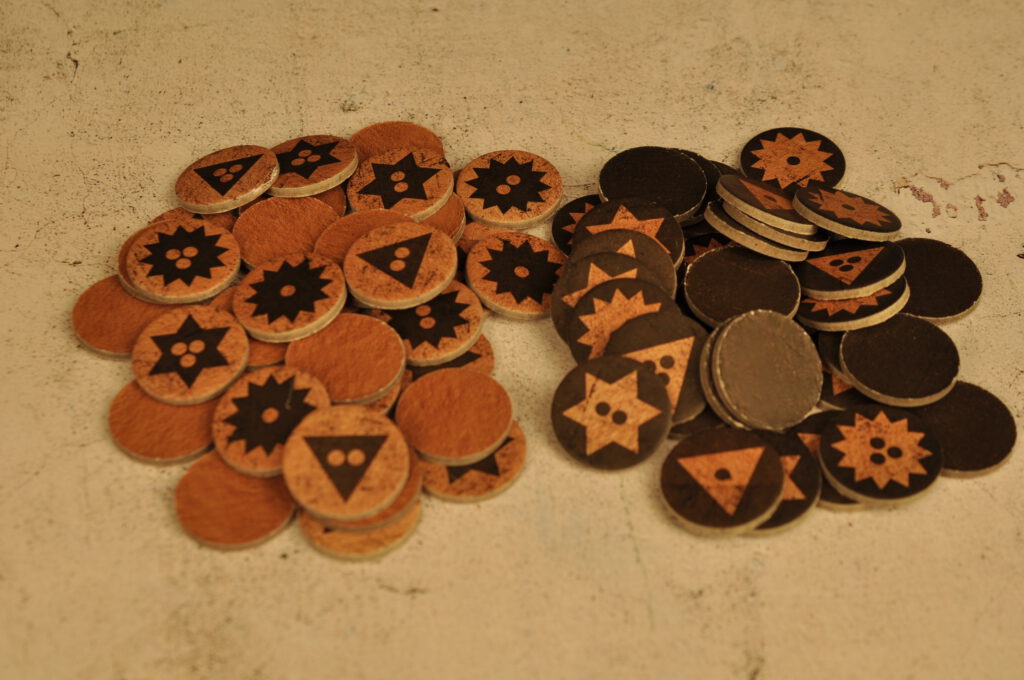 ---
Review
Dabula is a fun and fast game with simple rules that plays surprisingly well. It has a good balance between luck (grabbing face down tokens) and tactical insight. You make the choice to move forward and try to get to the other side, or to put up a defensive line to prevent your opponent from winning.
The rules are simple and clear, which is why the game is also very fun to play with children. Our eight-year-old daughter enjoys playing it, and can also play it with her friends.
Dabula is live on Kickstarter from today and has an interesting early bird offer: check out the campaign! The link is in our story.
---
---
For whom
Are you looking for a fun and fast family game, slightly different from what you are used to? Then this is definitely worth checking out!