Parks Nightfall (Expansion)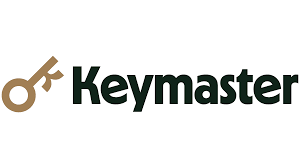 ---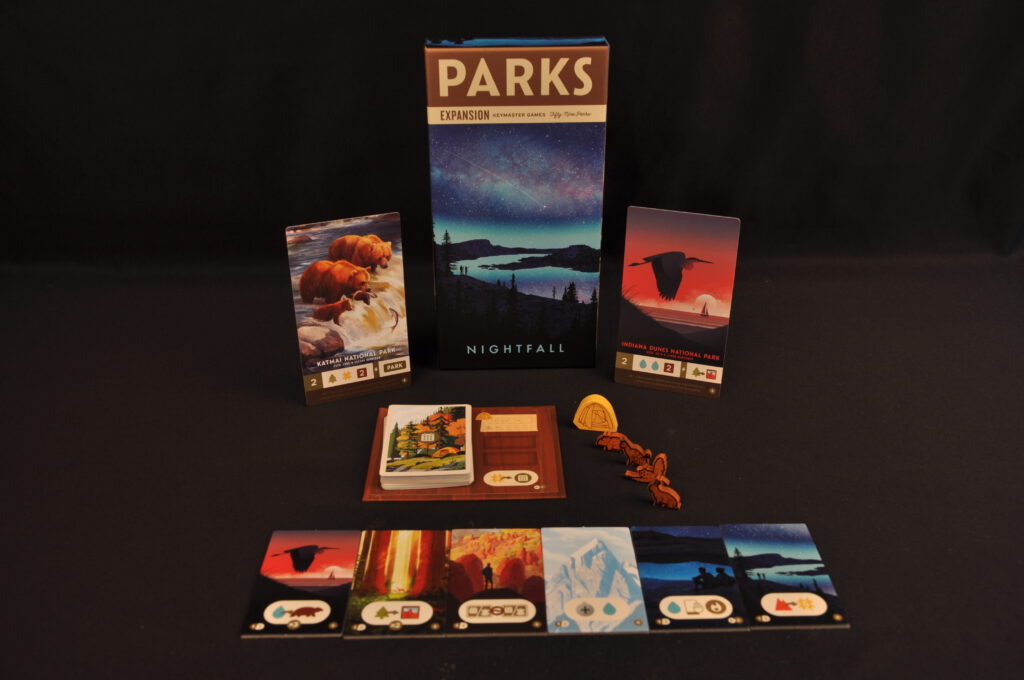 ---
Game Overview
🦌 In Parks Nightfall, the expansion for Parks (check out our extensive reviews on our website) the night falls in the American National Parks.
This expansion adds four things to the base game
🏕 New Parks cards
🏕 An alternative pack of year cards, that score at the end of the game
🏕 4 new wild life tokens
🏕 Camp Trail Action; you place camping markers on the trail, that gives you the opportunity to have an action from the campsite board
Especially the campsite tokens add a lot to the base game. It gives some space to the trail and gives extra opportunity to perform extra actions during the trail.
---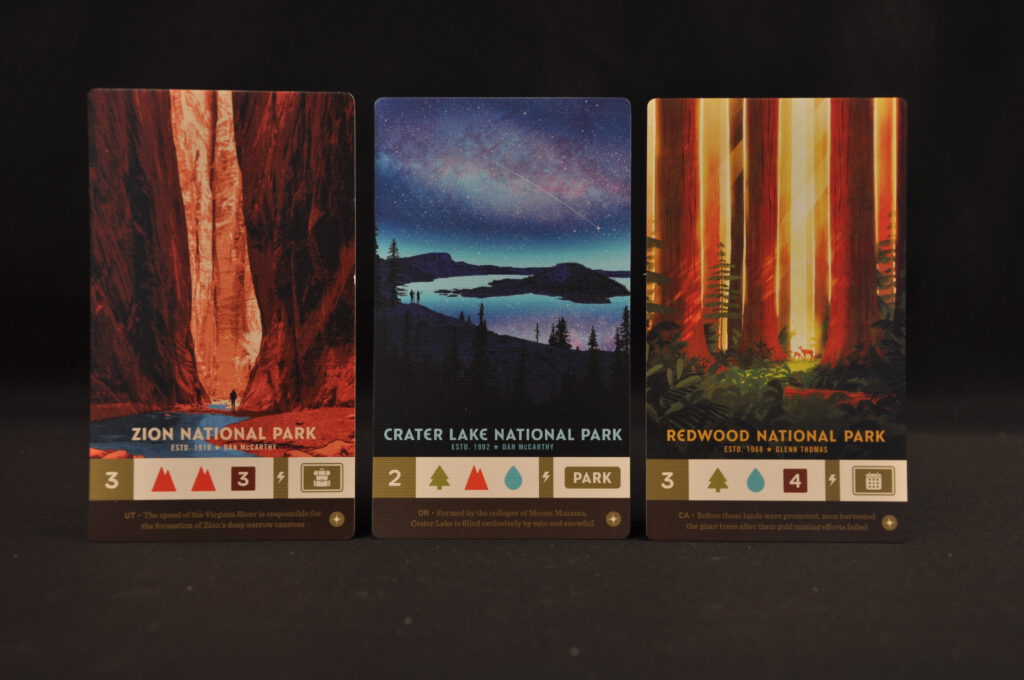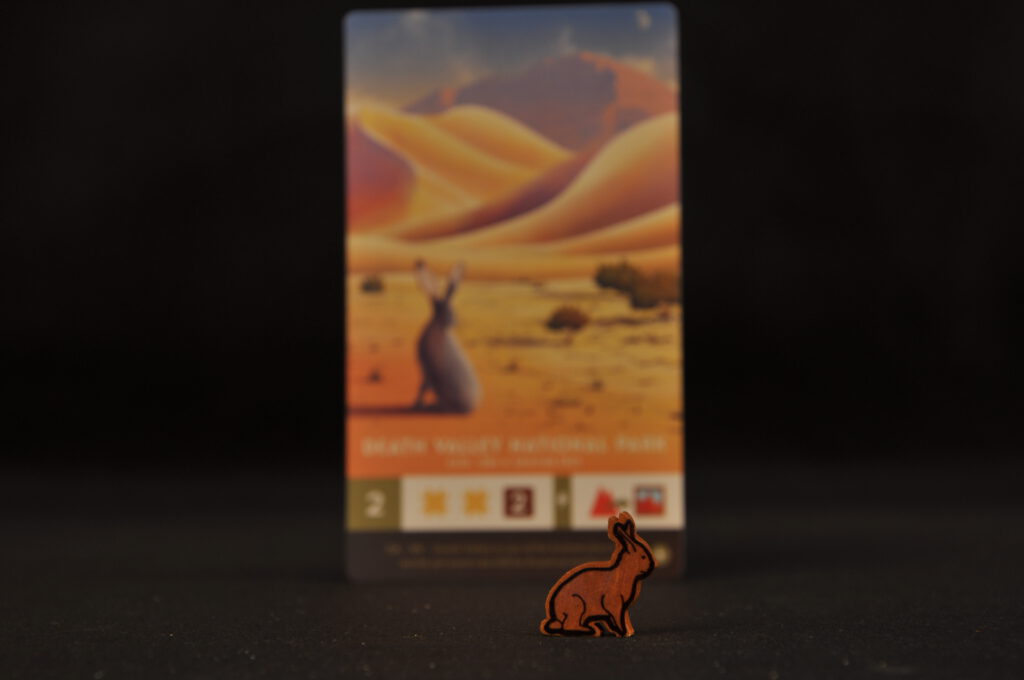 ---
Review
We love this expansion. The campsite tokens give the game more opportunities to collect the tokens and to visit more beautiful camps. We never play this game without the expansion anymore.
And look at the beautiful upgrade from @leviy.games. It makes the wooden tokens even more beautiful
---