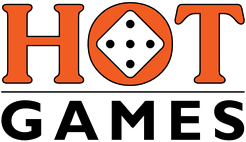 ---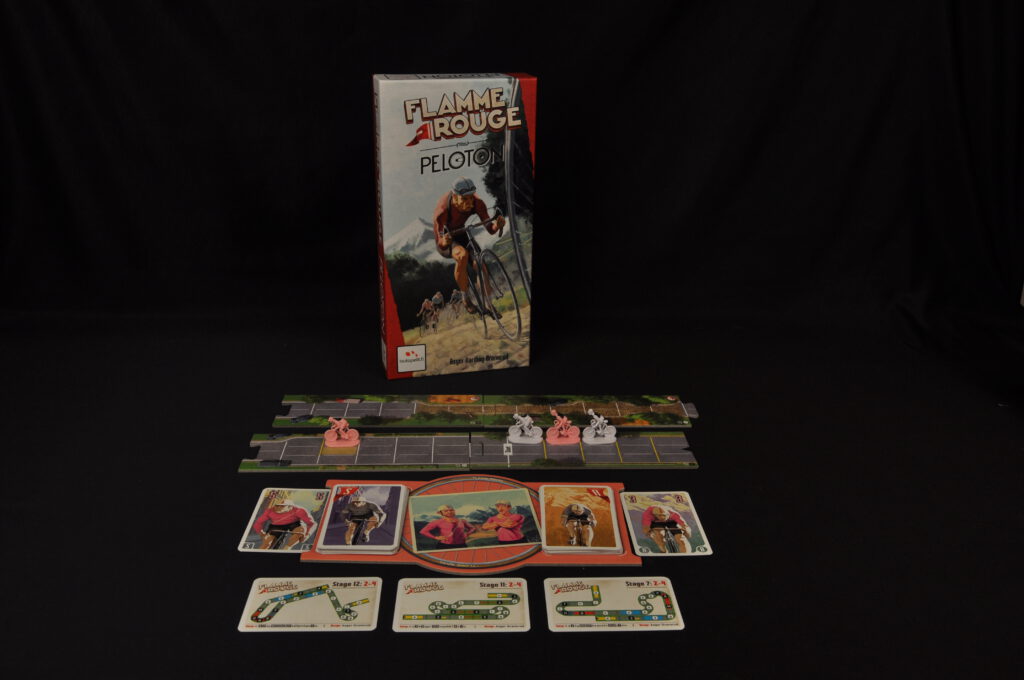 ---
GAMEPLAY
Flamme Rouge is one of our favorite games, so when we got the chance to add the expansion Peloton to our collection, it was an easy decision. This expansion adds three things to the base game
The possibility to play with five or six players
Extra etappes with two new additions. The first is the care lane, where three riders can ride next to each other. The second are cobblestone strips. These are small strips where only one cyclist can ride.
There is the possibility to add a peloton of two extra riders to the game. They move as a peloton through the stage and are two extra riders with all the ups- and downsides of that. You have an extra chance for slipstream but also less places for your riders.
---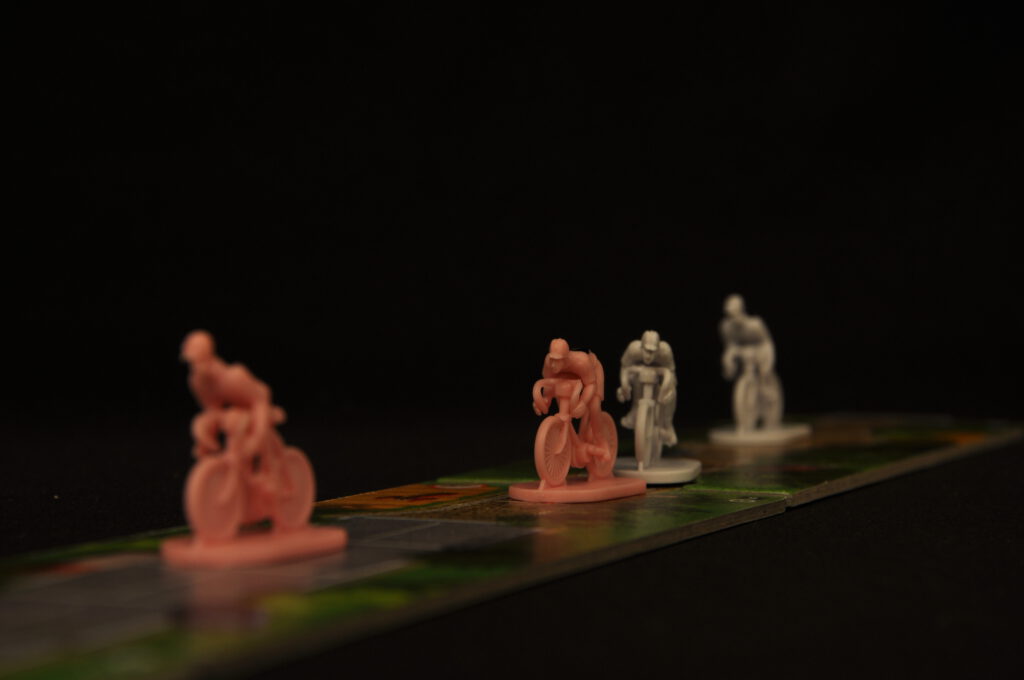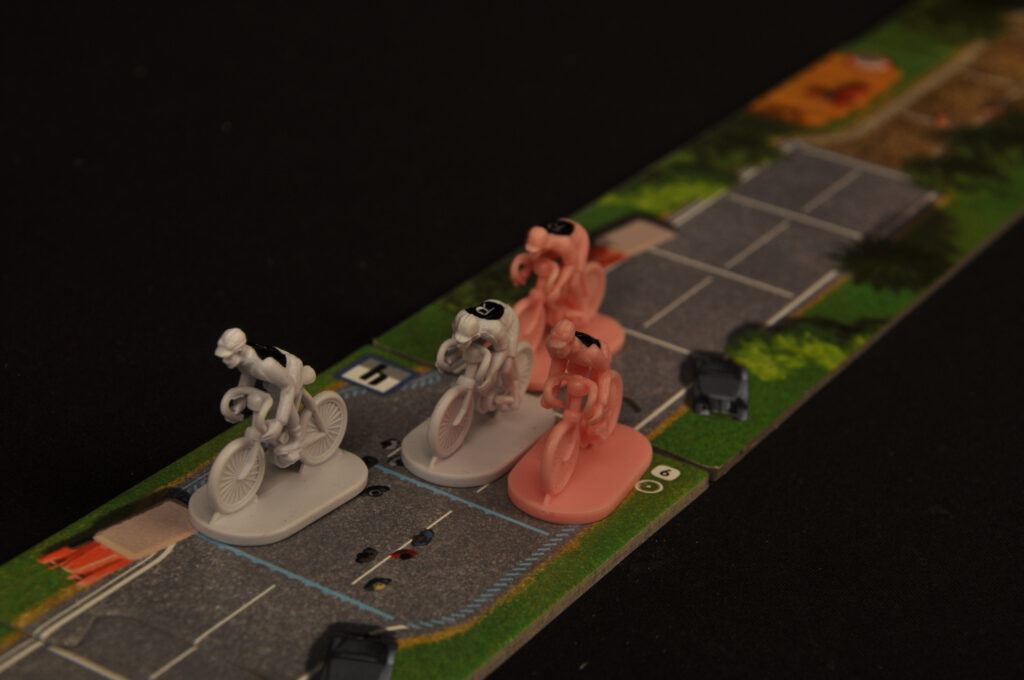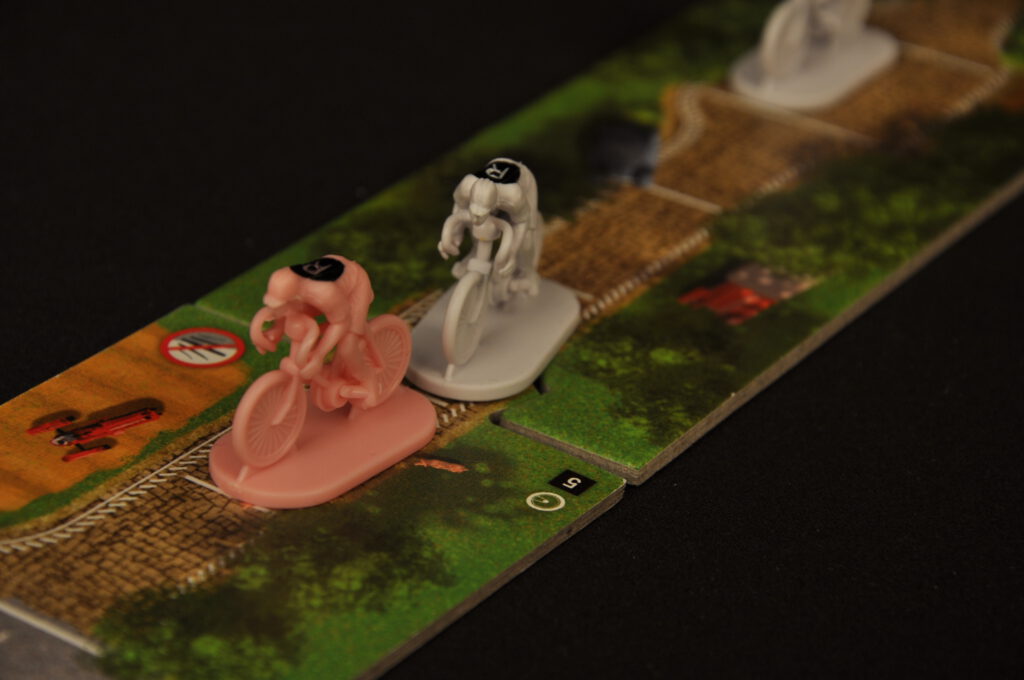 ---
We think this expansion is a very good addition to the base game. If you play with 2-4 players it really nice to add the peloton, it creates a bit more interaction and challenging situations. The rules do not change so they are really easy to add to your game.
The possibility to add care lanes and cobblestone strips is also really nice and they work very well. The whole peloton slows down in the care lane, and on the small cobblestone strips anything can happen.
The new stages are also a welcome addition to the base game.
This is a great expansion for an amazing base game!
---