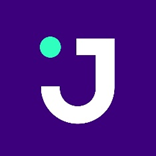 ---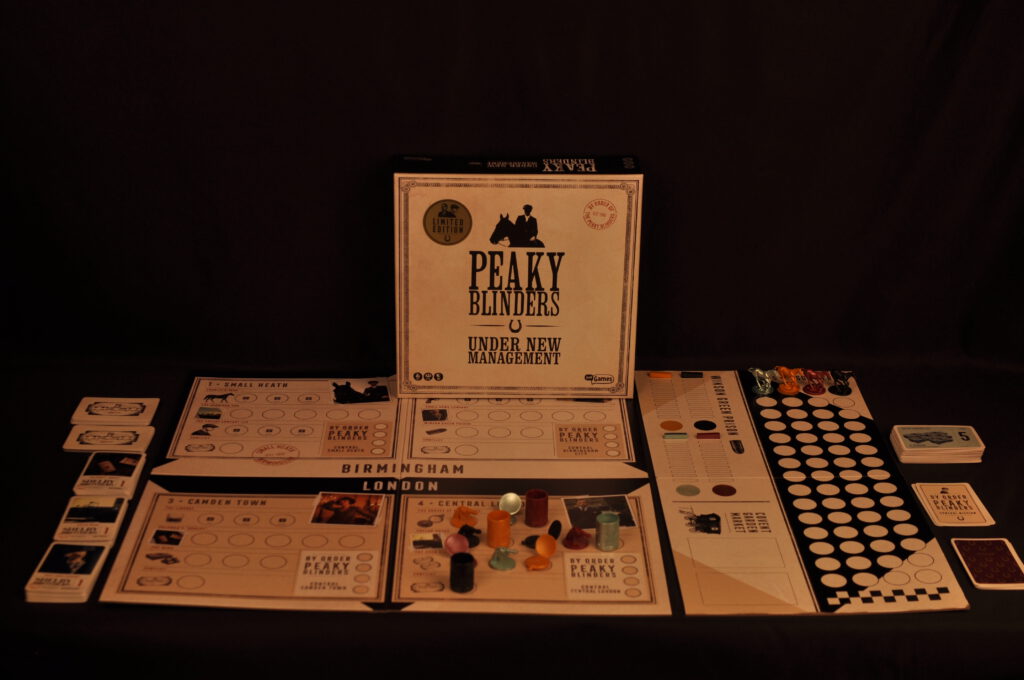 ---
Goal
Peaky Blinders' goal is to become Birmingham's most influential criminal gang. Players must complete missions, defeat rival gangs, and collect valuable resources to increase their power. The player who manages to gain the most influence and accumulate the most money and power is declared the winner.
---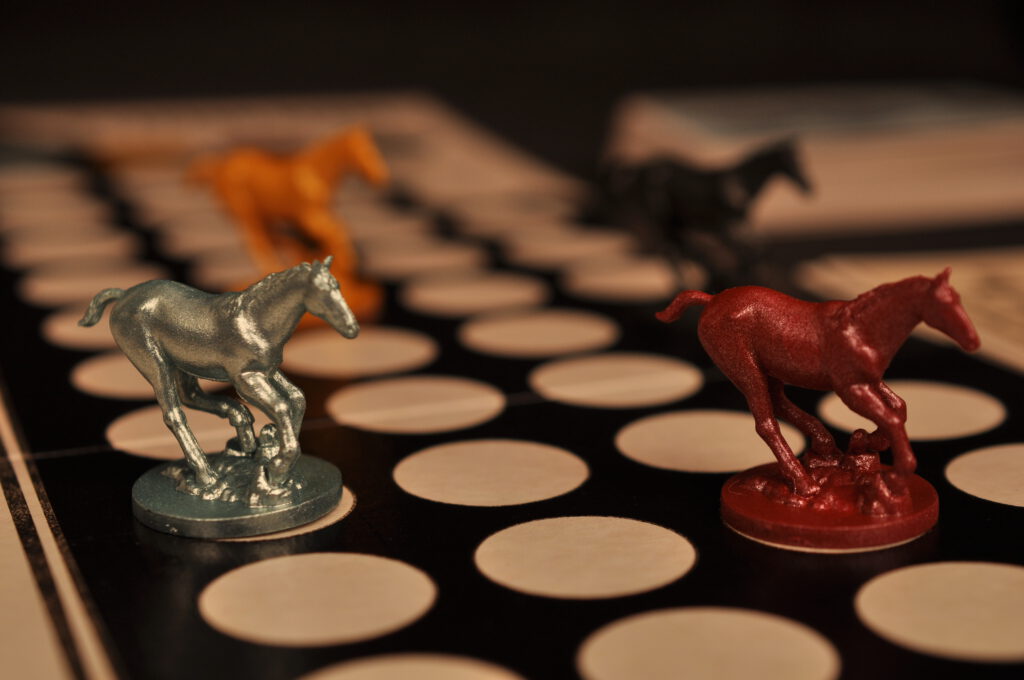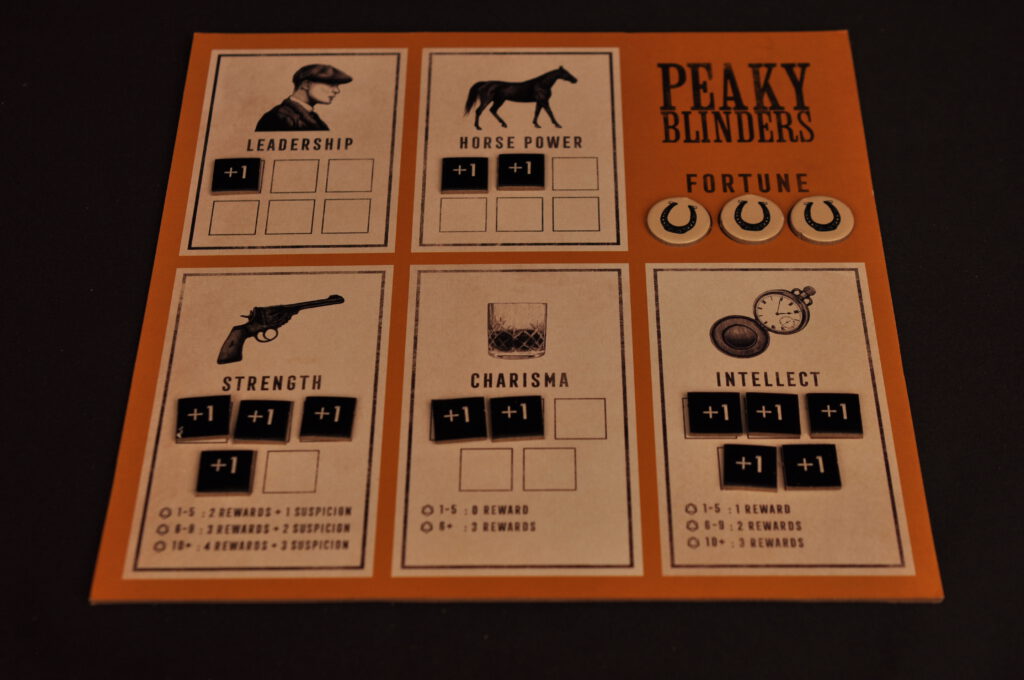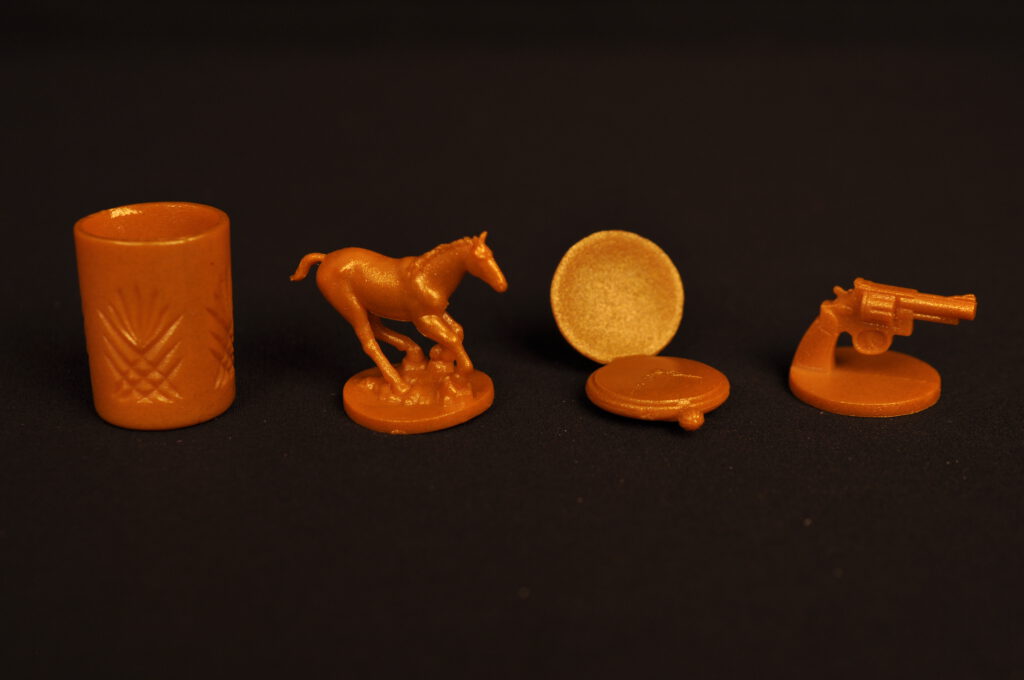 ---
Game Overview
Peaky Blinders, published by Just Entertainment, is an immersive board game that takes players into the violent and intriguing criminal realm of the notorious Peaky Blinders gang in 1920s England. Inspired by the hit television series of the same name, the game offers players the chance to take on the role of characters from the show and compete for control of Birmingham's underworld.
Peaky Blinders is all about power, manipulation and strategy. Players must outshine their rivals by making smart moves, forging alliances and expanding their criminal empire.
The game board represents the streets of Birmingham and players move their pawns around the board to occupy locations, trade and complete missions. Each location offers different advantages and opportunities, requiring players to make tactical decisions.
In addition to the board game mechanics, Peaky Blinders also contains elements of bluffing and bargaining. Players can try to deceive each other and obtain information in order to strengthen their own position. In addition, there are cards with special abilities and events that affect the course of the game.
---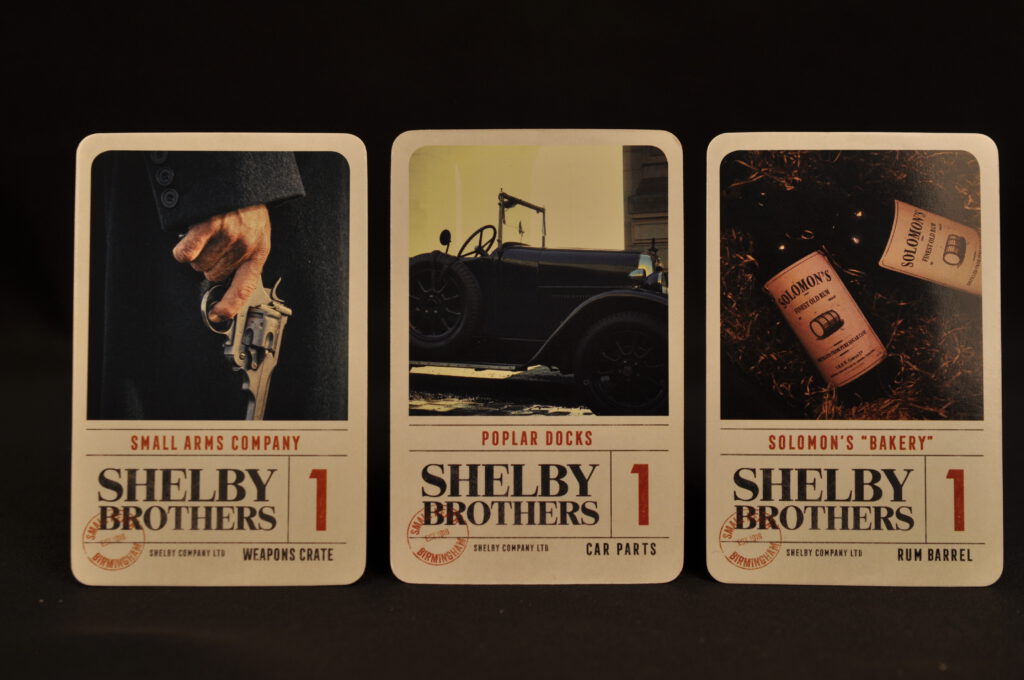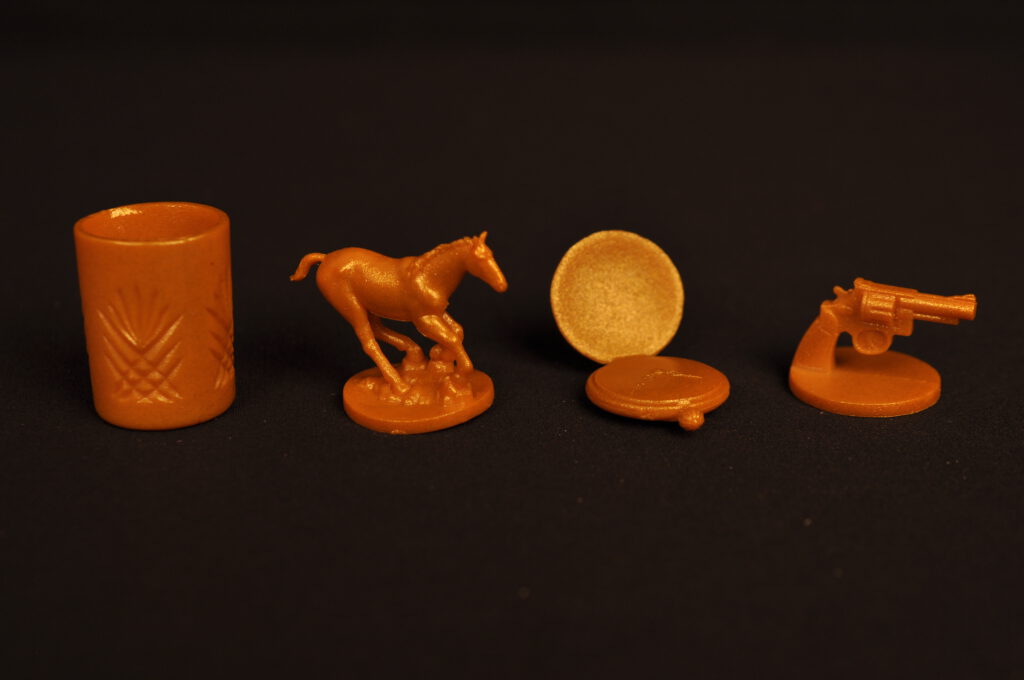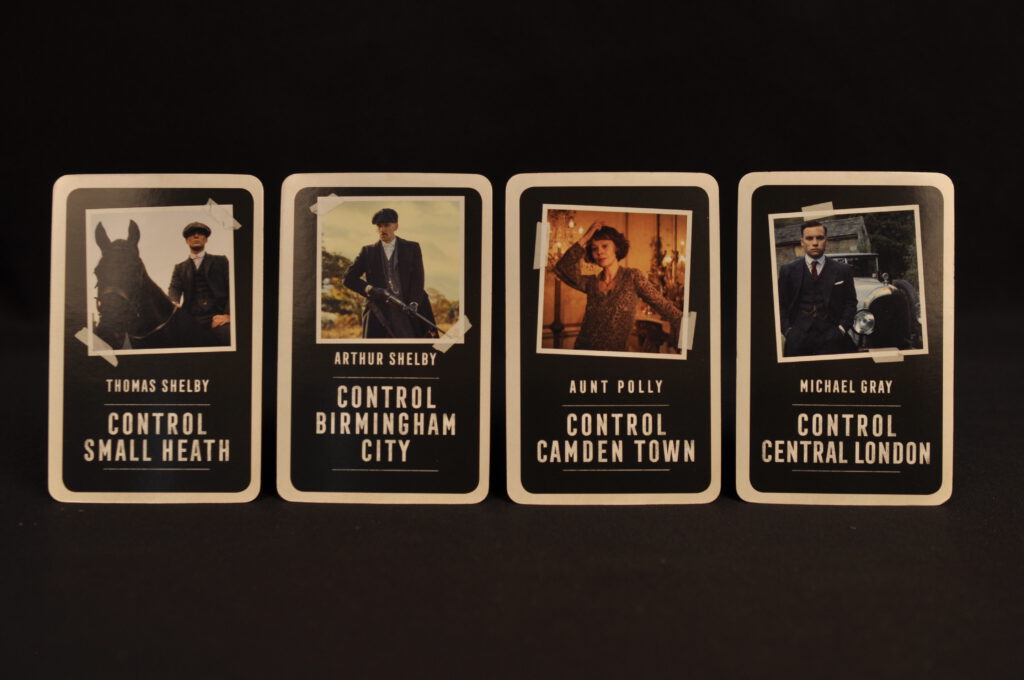 ---
Review
Peaky Blinders is an immersive board game that stays true to the theme and atmosphere of the television series of the same name. We felt like delving into the violent and intriguing criminal realm of the Peaky Blinders gang.
The game mechanics of Peaky Blinders are well designed and offer a mix of strategy, bluffing and bargaining. It is essential to make smart moves and forge alliances to outshine rivals and expand your criminal empire. That means that the game requires quite a bit of tactical game insight.
The theme is well developed and manages to convey the dark and mysterious atmosphere of the series well. The cards with special abilities and events add an extra layer of strategy and keep the game interesting and unpredictable.
We certainly had fun with the theme and the game mechanics, the rules are quite easy to learn. This may not be the right game to start with for players who are not familiar with strategy games. In addition, the interaction between players can sometimes be intense, which is nice in the right player group, but not everyone likes that in our group.
Overall, Peaky Blinders is a fun board game for fans of the series and strategy game enthusiasts. It offers an immersive and thrilling experience in the underworld of the Peaky Blinders gang and provides numerous strategic challenges.
---
---
For Whom?
Who likes a challenging game with elements of strategy, luck and bluff