---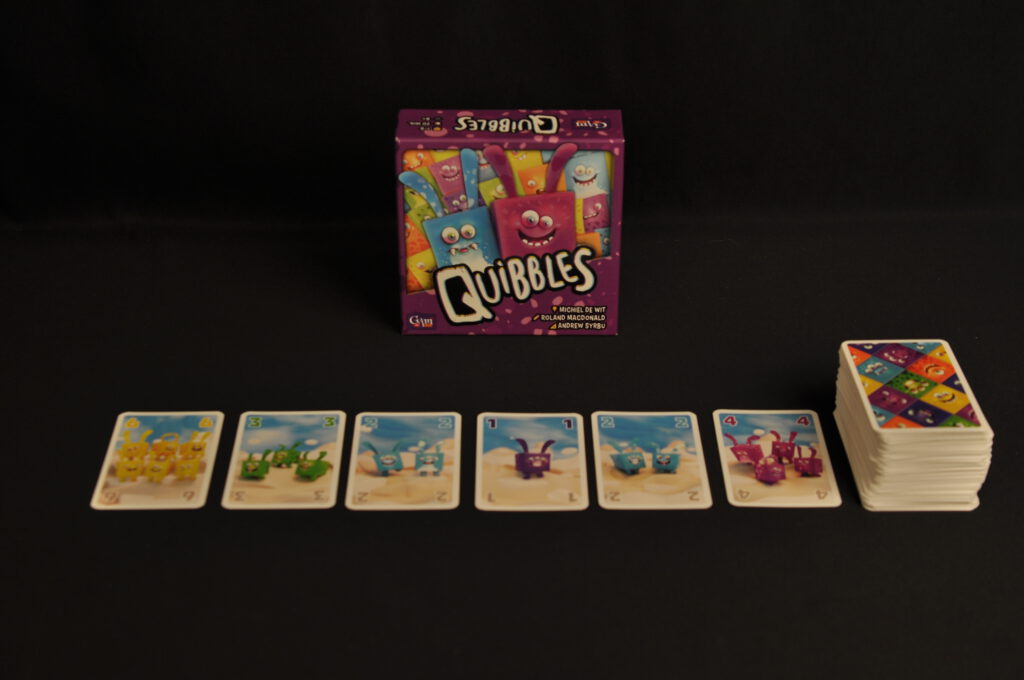 ---
Goal
In Quibbles, your objective is to be the first to lay down 21 points in front of you. You achieve this by creating clever combinations of your cards and collecting the right cards in your hand.
---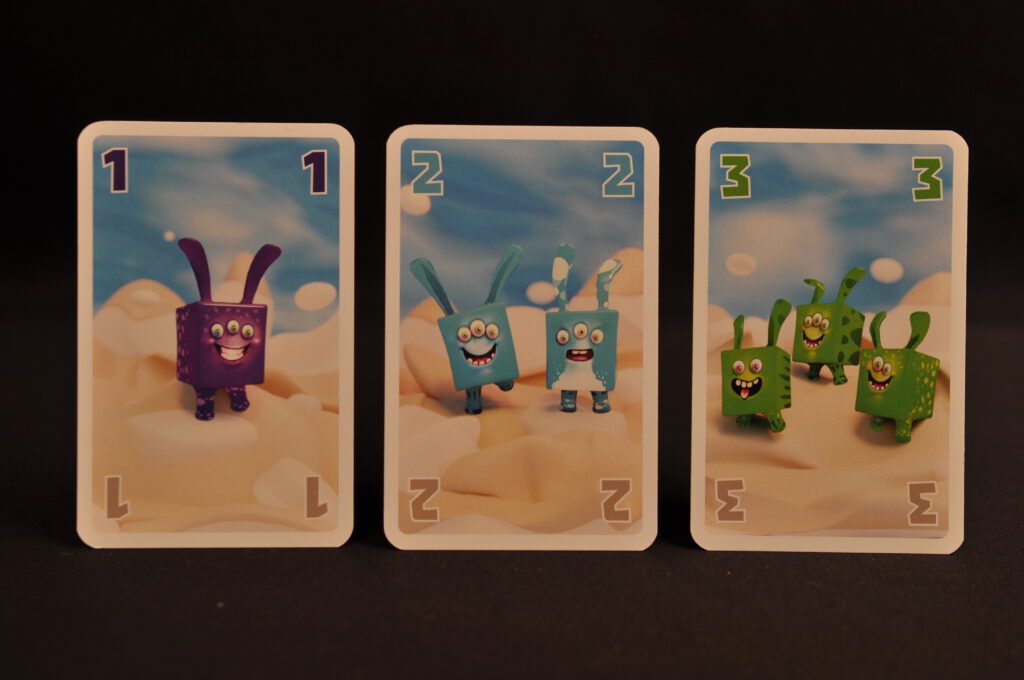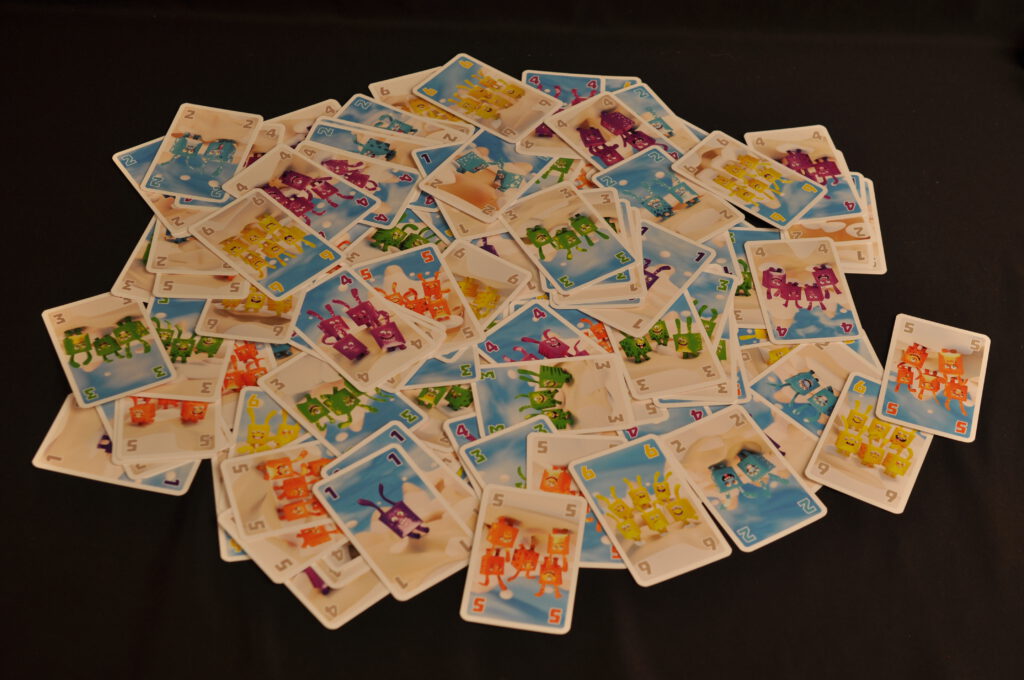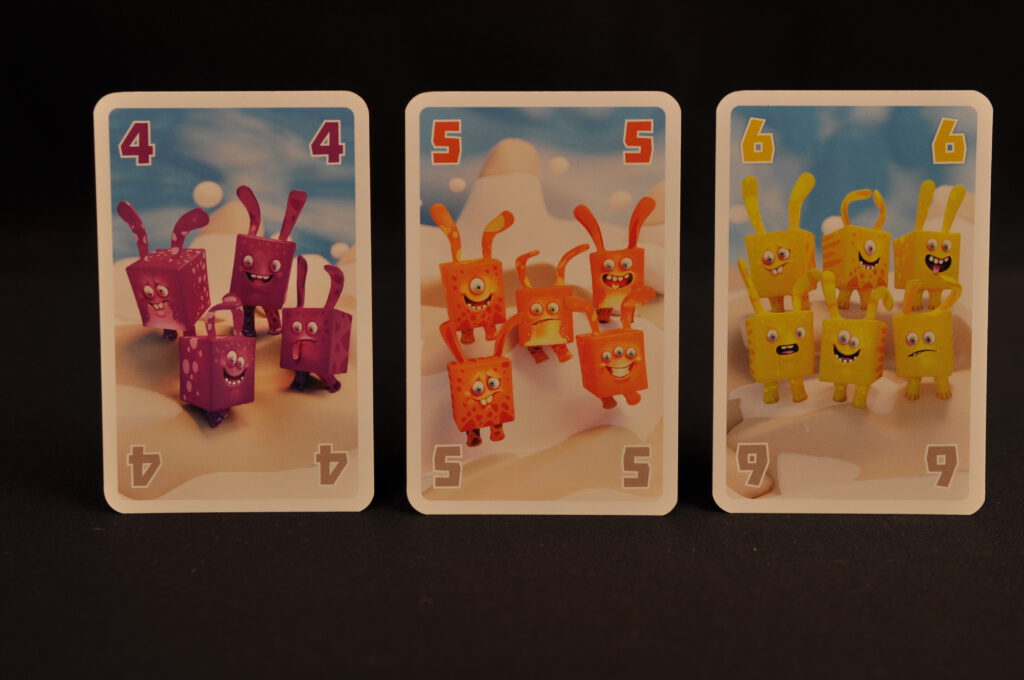 ---
Game Overview
Quibbles is a game centered around combining cards to ensure you have the right sets in your hand to play. Each player has six cards in their hand, and there are six cards face up on the table. These cards display numbers from 1 to 6. On your turn, as a player, you choose from one of the three mandatory actions:
Combine 2 cards from your hand and take all cards of that value from the market. For example, if you combine a two and a four, you get to take all the sixes from the market.
Split 1 card from your hand, and you can take all possible combinations from the market that add up to that number. For example, if you discard a five from your hand, you can take a 2 and a 3 from the market, and if there is also a 1 and a 4, you can take those as well.
Add a card from your hand to the market and draw 2 face-down cards from the deck.
After each turn, you may also collect sets. To do this, you need to discard the number of cards corresponding to the value on the cards. For example, to collect the fours, you need to discard four fours, and to collect the sixes, you need to discard six sixes, and so on.
You can have a maximum of six cards in front of you to collect, and as soon as those cards add up to 21 or more, you win the game.
---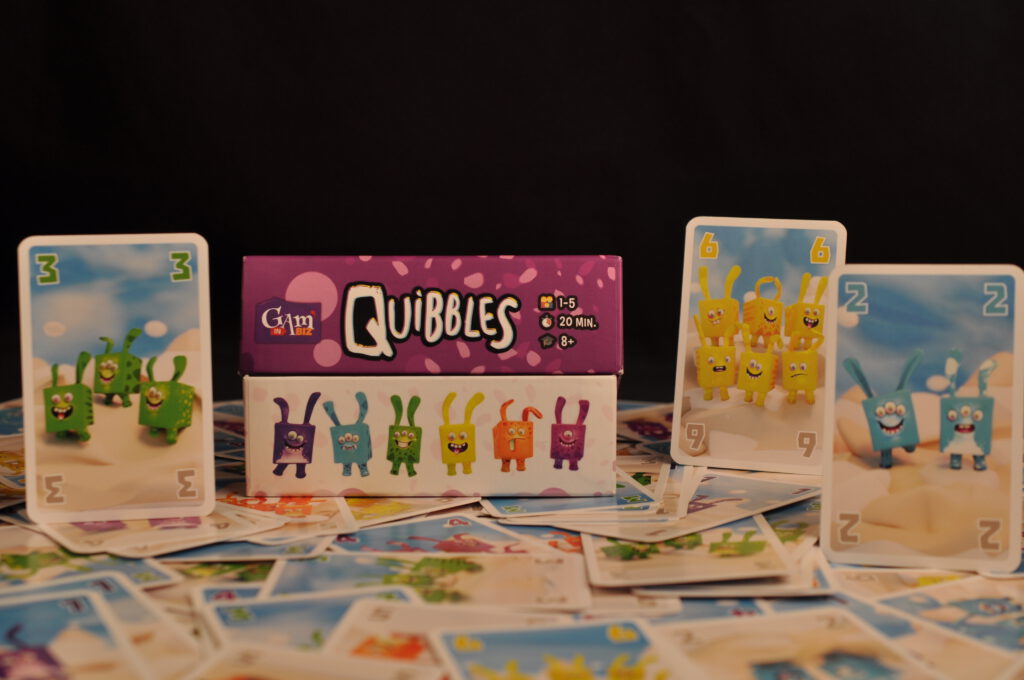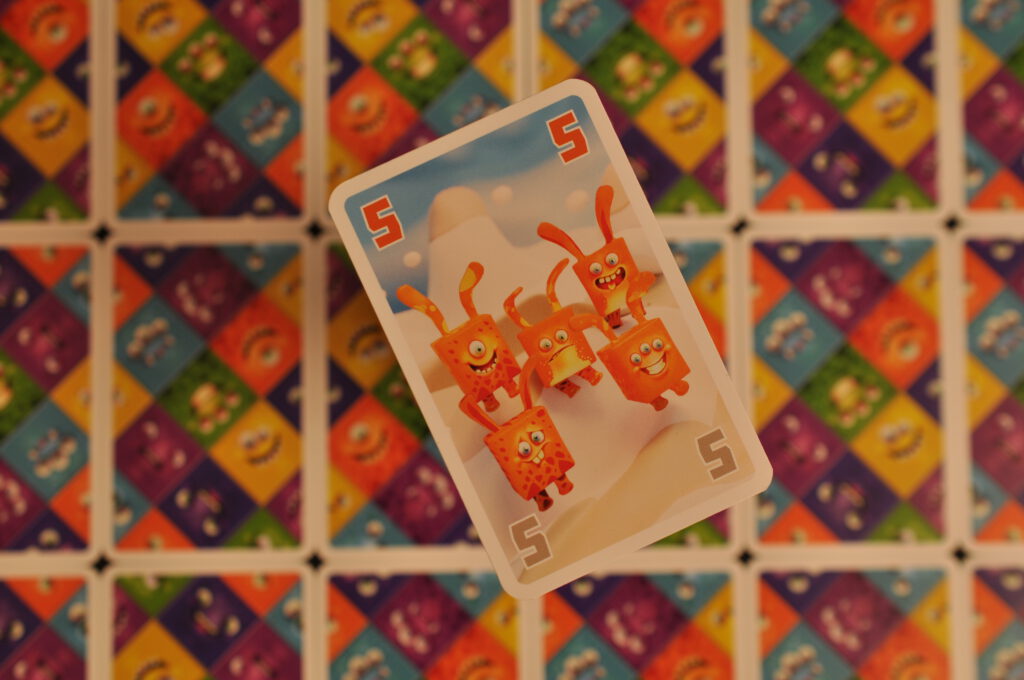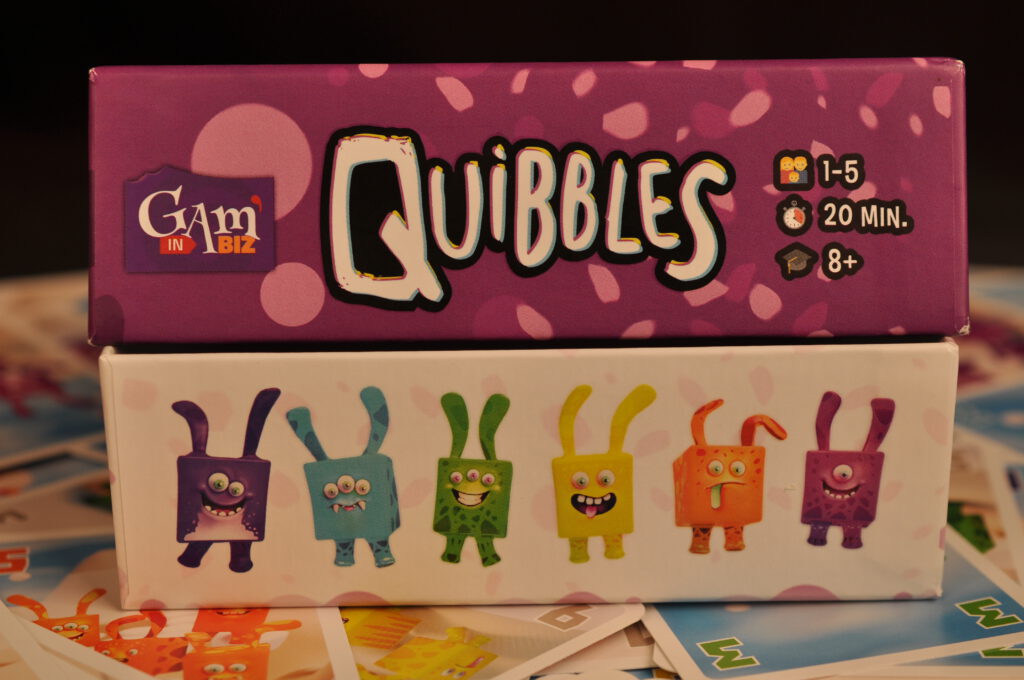 ---
Review
Quibbles is a clever and fast-paced game that is incredibly enjoyable to play with children. It helps them learn math and a bit of tactical thinking in a very organized manner.
Our 8-year-old daughter (in the 6th grade) is really skilled at Quibbles, and it's a delight to play with her. It's great to see her strategically think about which sets to collect in order to win, and she can effectively use her math skills when taking actions.
We find this to be a very fun game, especially for children aged between 8 and 12. It plays quickly and smoothly, turns move fast, and it looks super appealing.
This game is a winner!
---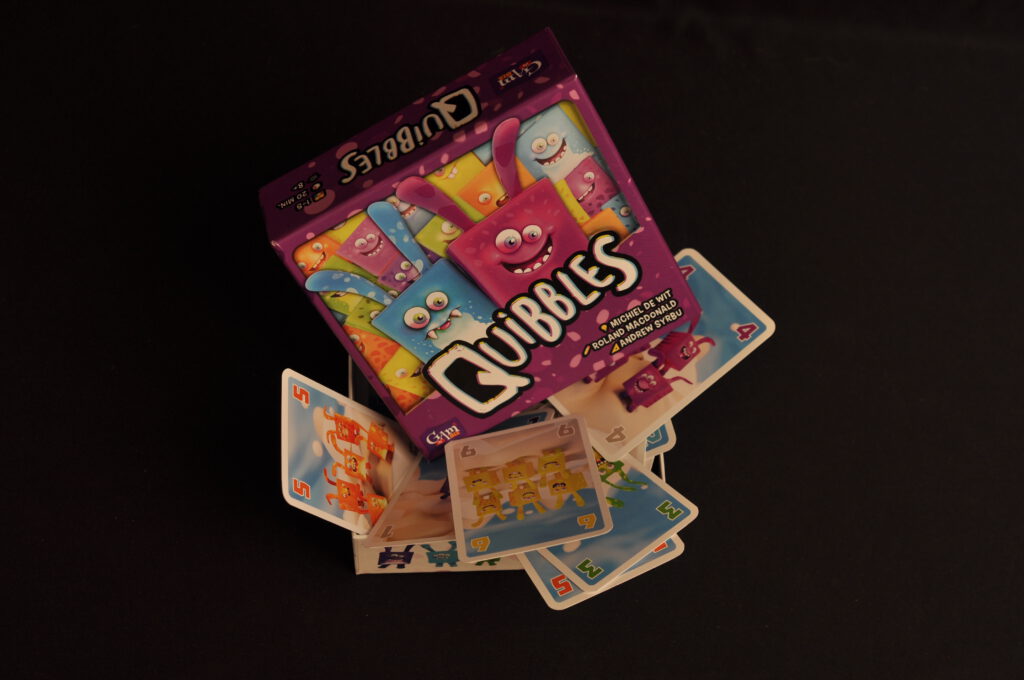 ---
For Whom?
For every parent with children around 8 years old or older, it's highly recommended.