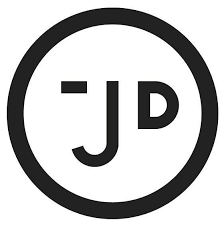 ---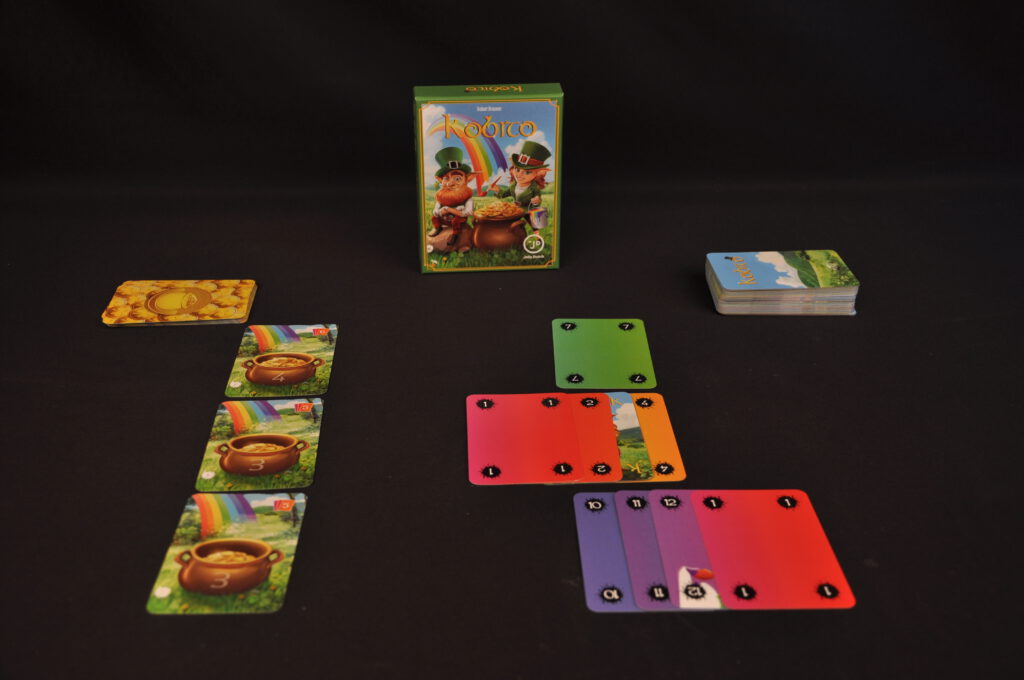 ---
Game overview
In Kobito you will try to make rainbows in order to win the pots of gold.
On the table are three pots of gold face up with a rainbow starting card behind them. In your turn you will place cards from your hand at one of the rainbows on the table. The rule is that it must be placed in ascending or descending order. When the rainbow consists of the number of cards indicated on the gold card, you win the gold card, these represent a certain number of points. The rainbow card is then replaced by a new card on the table.
In addition to the three rainbows on the table, it is also possible to set up your own rainbows (max 4) from which you can place cards at the rainbows on the table to earn the pot of gold or to place cards from your hand.
on your turn you must always draw a minimum number of cards from your hand. This number is equal to one card plus the number of your own rainbows. If you are unable to lay cards from your hand, they will be added to your scoring pile and count for minus points at the end.
In addition to the standard rainbow cards, there are also kobito cards, also called jokers, and paint cards with which you can replace a same card on the table .
The game ends when only 2 rainbows are left in total. Then each player count sup his points and the player with the most points wins.
---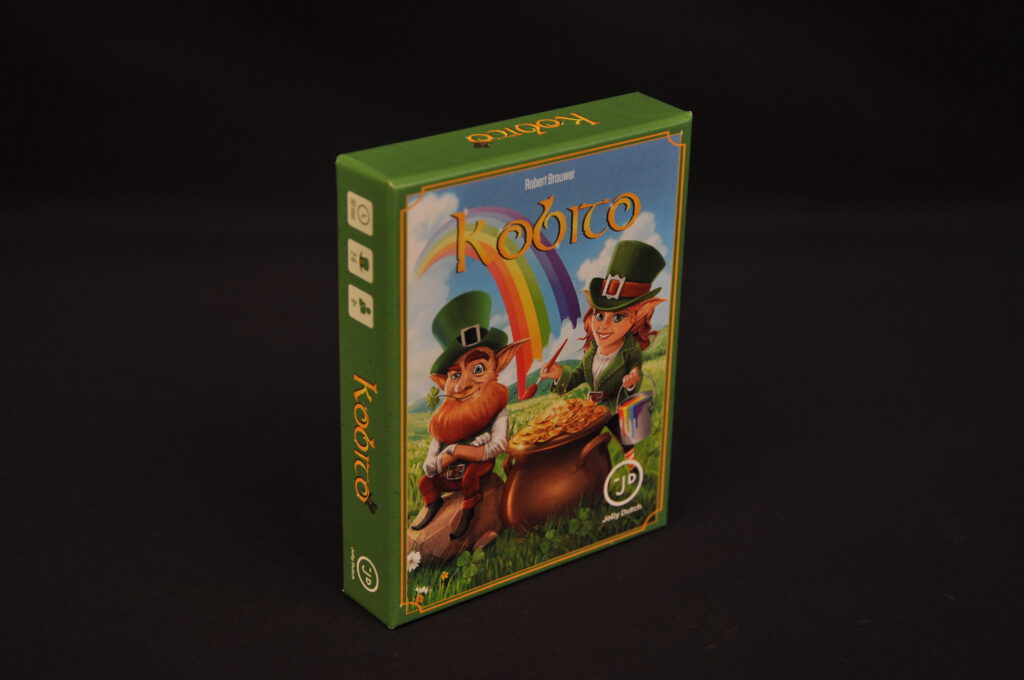 ---
Review
Kobito is a fun short game. A real filler for your game night or when you are looking for a short game in between. The rules are easy to learn and it plays smoothly.
It's not a very tactical game but by looking closely at the rainbows of the opponent and your own you can determine what is best to do. This is to ensure that you can eventually win the gold card instead of one of your opponents.
The game is fun with multiple players, but it also plays well with two players.
A nice plus of the Jolly Dutch games is that they are produced in an eco-friendly manner.
---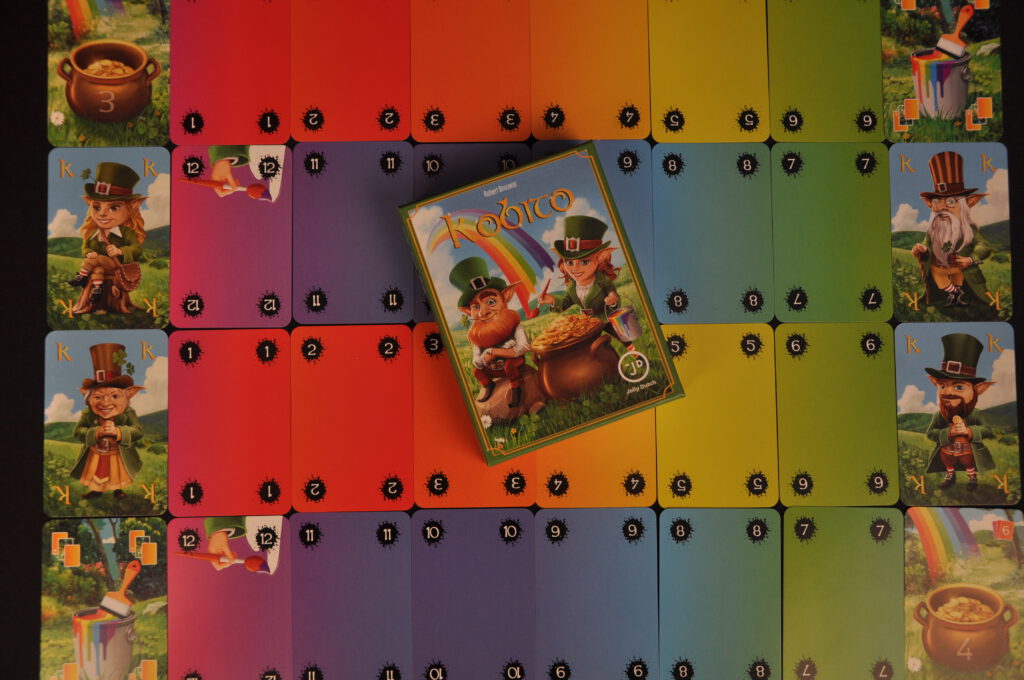 ---
End score
✔️ Easy rules and plays smoothly
✔️ Fun filler game
➖ Looking for depth in a game, then this isn't the game for you.