The Isle of Cats – Explore & Draw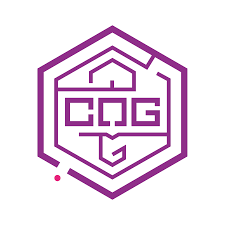 ---
---
Game overview
In Isle of Cats Explore & Draw, just like in Isle of Cats, you have to rescue as many cats as possible on your boat. Each player has his own boat on which you will collect as many cats as possible, and his own set of coloured markers with which you will fill the boat. There are several rooms on the boat, which give you points if you fill them completely, and there are rats living there. These yield minus points at the end of the game if you haven't covered them.
The game is played over seven rounds. A round starts with placing a new set of cards on the table. This is laid out in a grit of 3×4 cards. So 12 in total. This is a mix of cats and special cards such as lessons, treasures and oshax (special cats).
At the same time, each player chooses a column (3 cards) that he wants to draw on his boat. This may be the same column for several players. You can decide for yourself the order in which you draw the cards on your boat, but everything you draw must border on at least 1 occupied space on your boat.
In addition, you have 3x the chance to apply a special action, such as choosing a row (4 cards) once or for example one card from each row/column.
At the end of the seventh round, you count the points. You score these with cat families (number of cats of the same colour that touch each other), treasures and the lessons you have completed. The player with the most points wins.
---
---
Review
Explore and Draw is the card game of the well-known board game Isle of Cats. We think this is a really fun game. Perfect for in-between (takes roughly half an hour), and for holidays. You take it with you and have the same playing experience as with the big game.
The replayability is huge as you have your own boat and a really huge deck of cards so it's guaranteed different every time.
It's very similar to Isle of Cats, with almost the same mechanism and scoring options. The difference is that you now choose a row of cards to draw. Because of the possibility to choose a special set of cards 3x, it requires a lot of insight and you can play it as tactically as you want.
Are you a fan of Isle of Cats and are you looking for a game to take with you on vacation, or to play briefly, then this is highly recommended. Are you not yet familiar with Isle of Cats, but very curious? This is the perfect way to get familiar with it!
---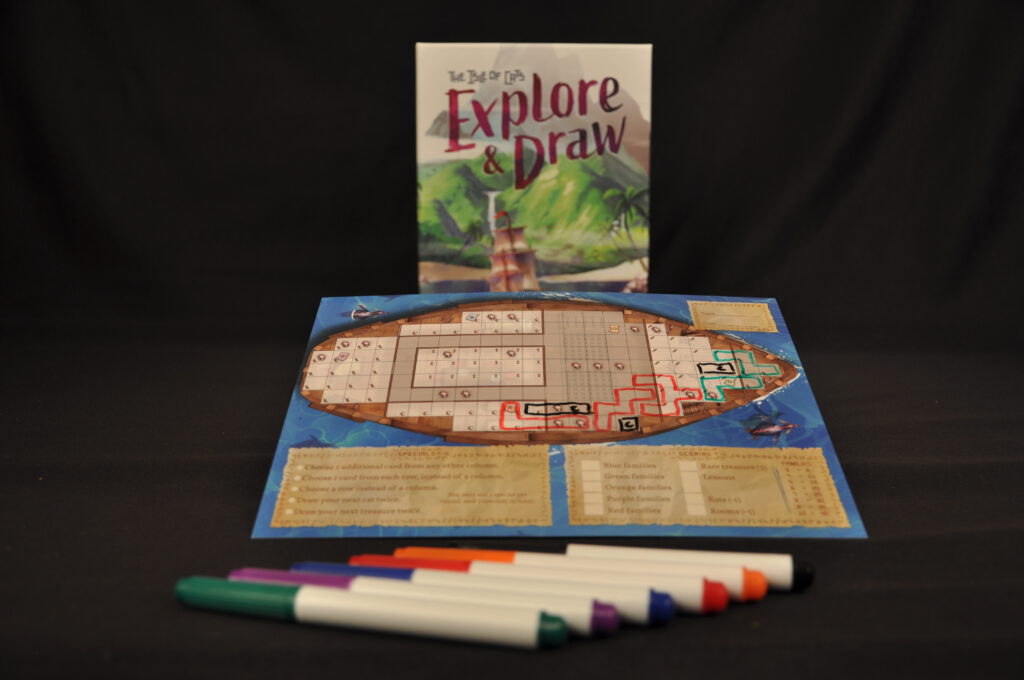 ---
End Score
✔️ All the players play at the same time
✔️ Perfect for holidays