---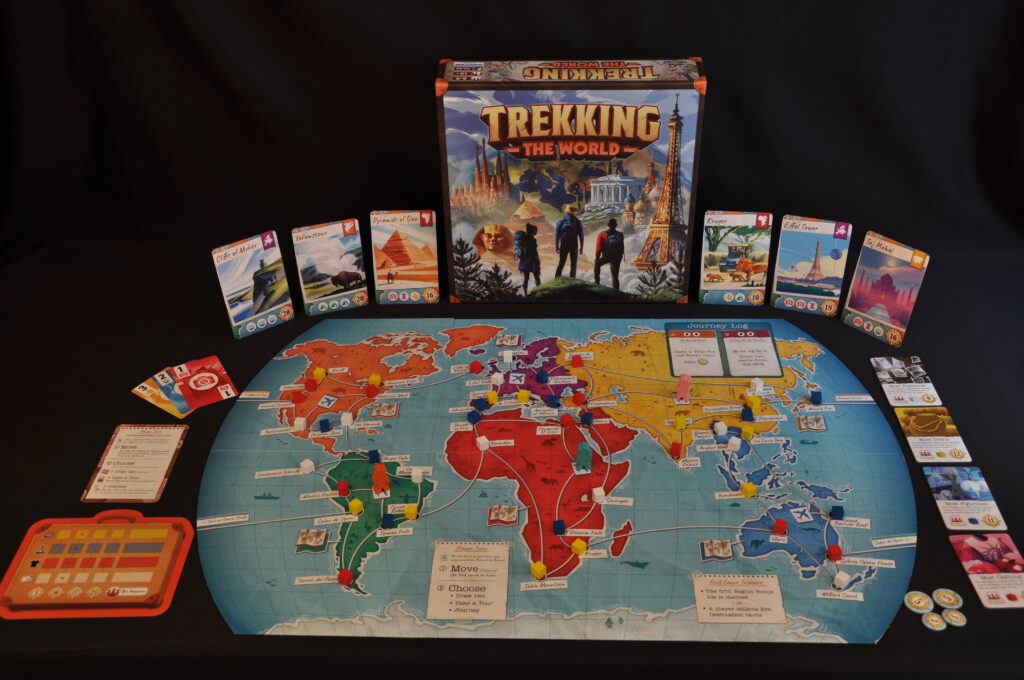 ---
Game overview
In trekking the world you go on a world trip to discover as many highlights of the world as possible.
A turn consists of two phases, first the move phase and then the action phase. In the move phase you have to move around the board. You do this by discarding one or more cards from your hand and taking the number of steps as the value of your cards added together. This will take you to a location where a souvenir (a block) can be found. You collect these souvenirs in your own suitcase and that can be worth points.
The second phase is the action phase where you can perform one of the three possible actions. The first action is to take two cards to replenish your hand, by taking them from the face-down pile or choosing cards from the 4 face-up cards. The second action is to visit one of the 4 highlights that is open on the table. You have to be at the exact location for that. You visit a highlight by discarding the cards with the corresponding symbols on the location. The third and possible final action is to choose one of the two special cards. Again, you have to discard two cards from your hand, but you can gain an advantage.
The game ends if someone is the first to visit 5 highlights or if there are no more cubes on 5 continents. At that point, the points are counted and the player with the most points wins the game.
---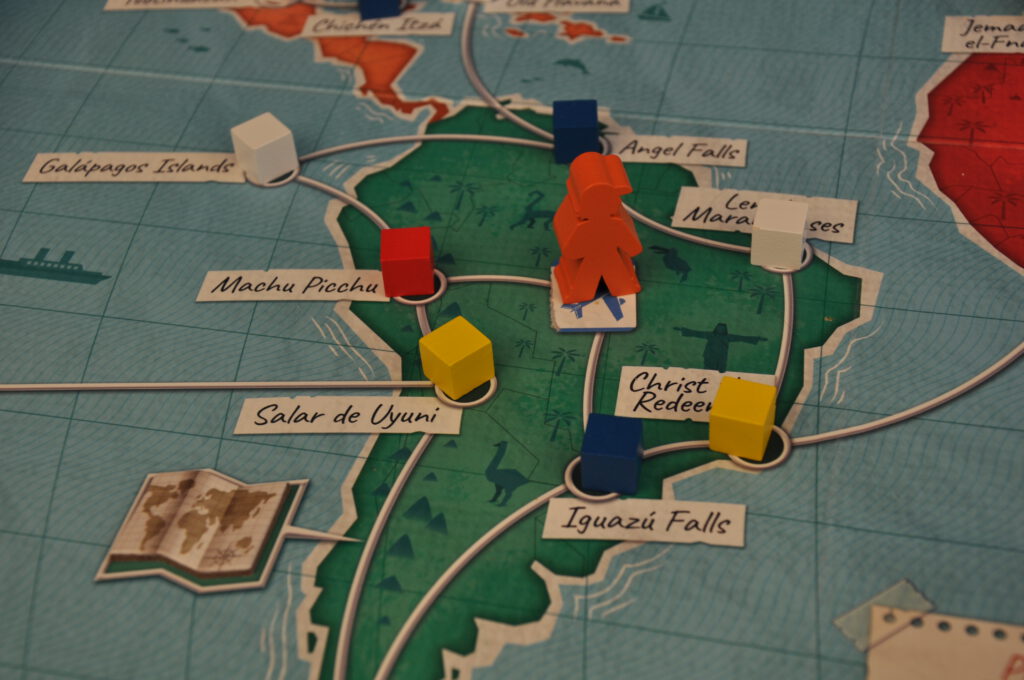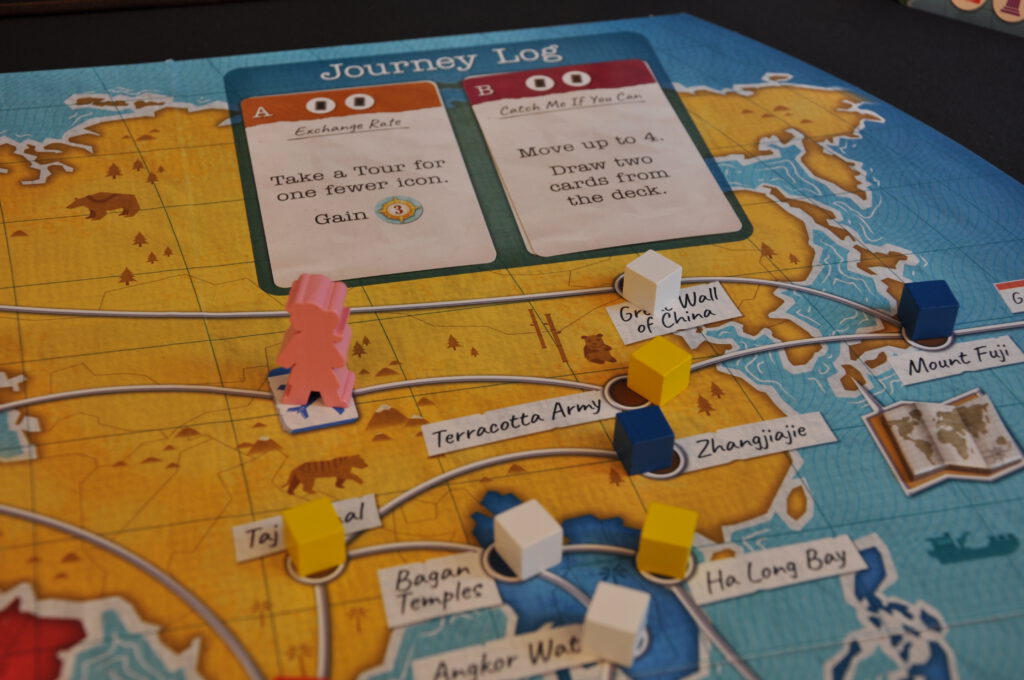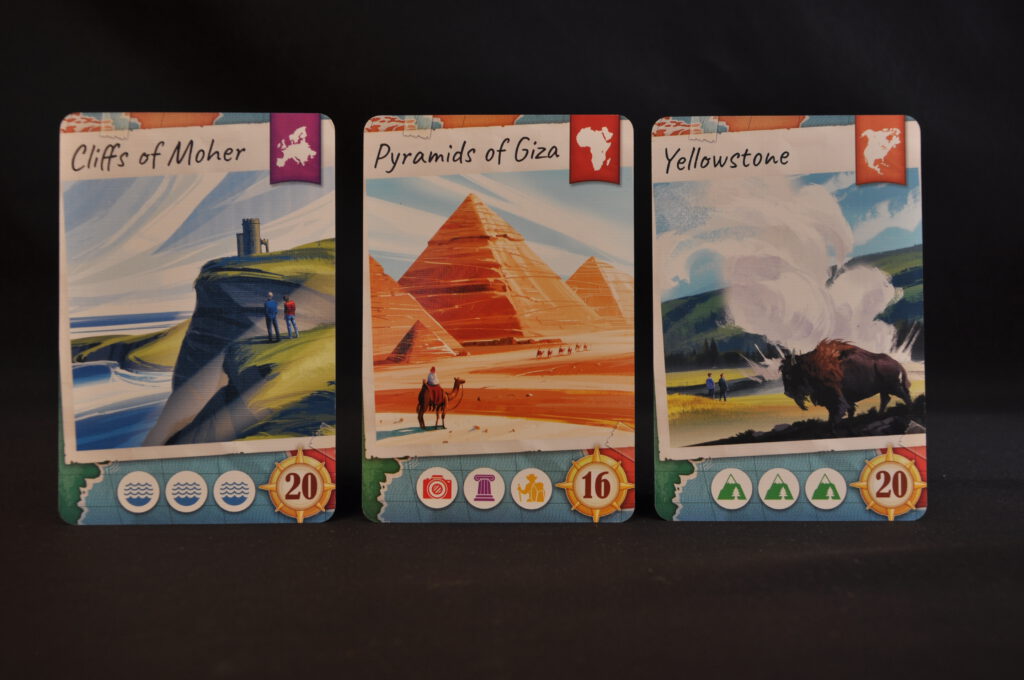 ---
Review
Trekking the world is an accessible game that can be played well with less experienced players. It is similar to ticket to ride.
The mechanism works smoothly and plays at a fast pace without interacting with your fellow players. You really play for yourself, although of course you can get in someone's way. The artwork and quality of the game is high. The highlight cards look really nice.
The game is not a very strategic game. But if you are looking for an entry-level game or a game for less experienced players, and you want something other than ticket ride, then this game is definitely recommended.
---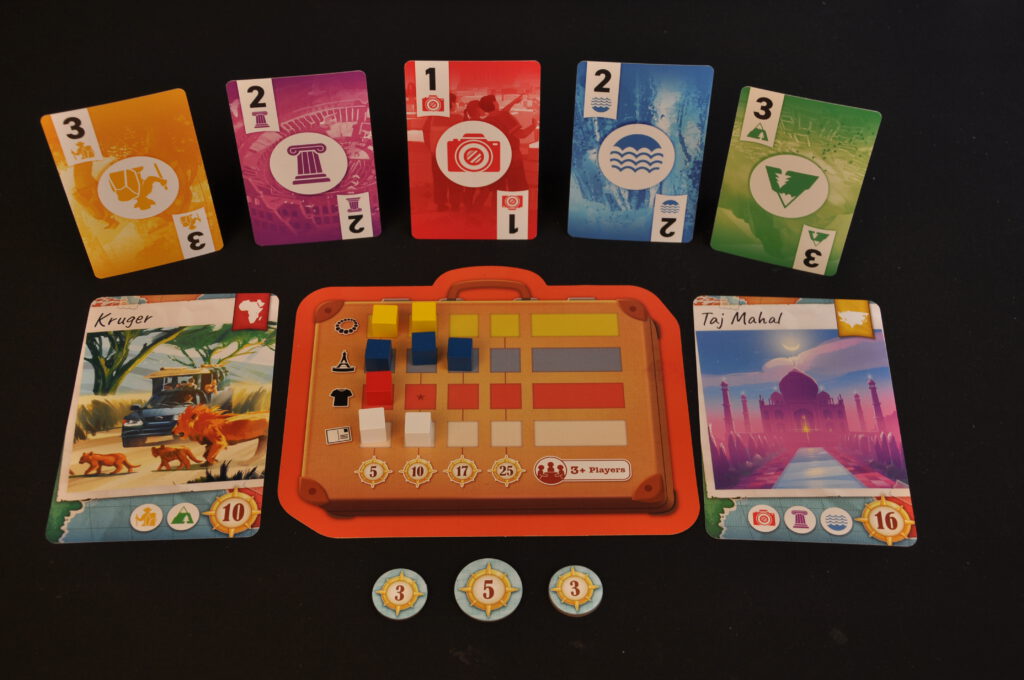 ---
End score
✔️ Easy rules and plays smoothly
✔️ high quality and beautiful artwork
➖ Little or no interaction with fellow players