---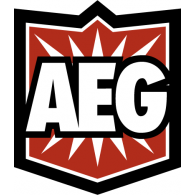 ---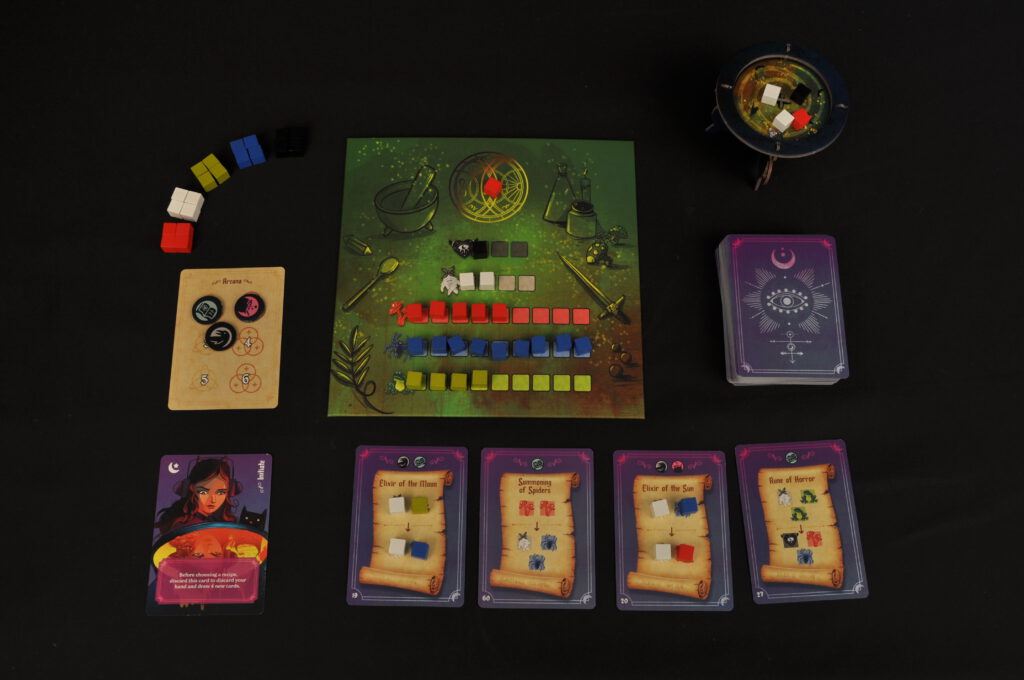 ---
Gameplay
In Whirling Witchcraft you are a witch who will brew potions for your opponents. You do this by casting spells recipes on cards and using the corresponding ingredients. The ingredients you produce from your spell go into your witch's cauldron. You may use spells from previous rounds that you place in front of you as cards. This makes it easier to collect ingredients.
So your ingredients go into your witch's cauldron, and you pass them on to your opponent. He puts all the ingredients on his workbench. Is it full? Then your boiler will overflow. The player who cannot place five ingredients on his workbench loses the game.
---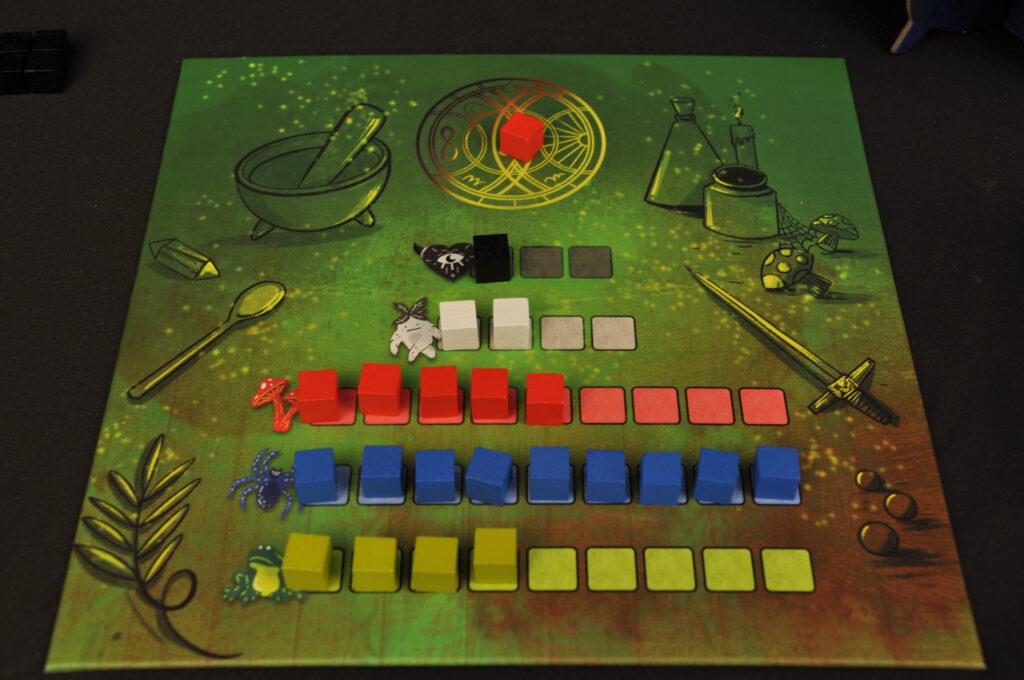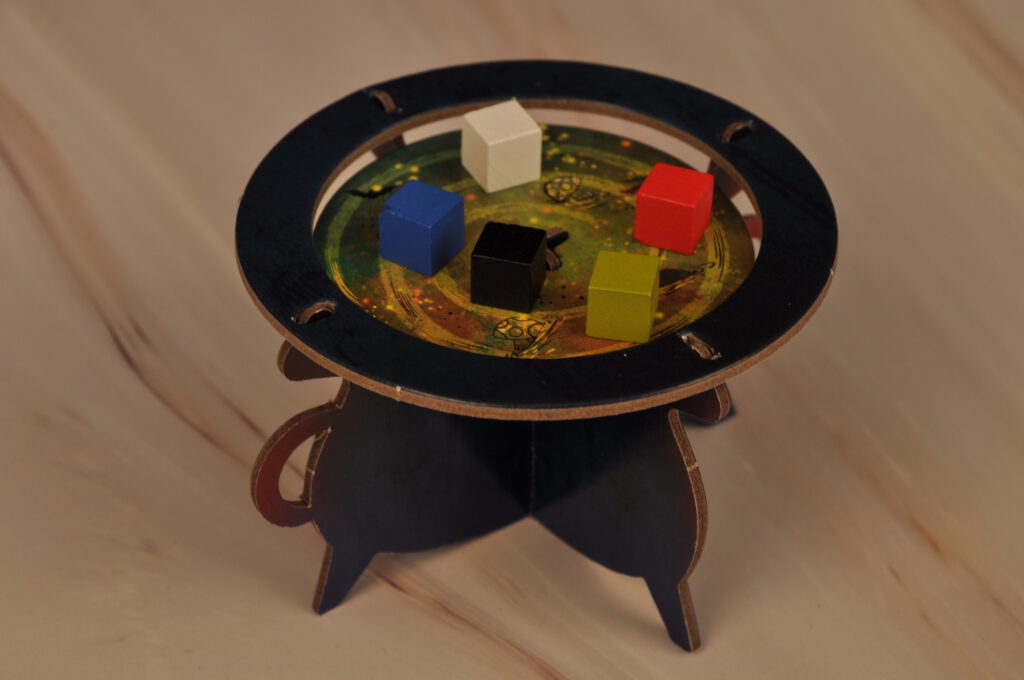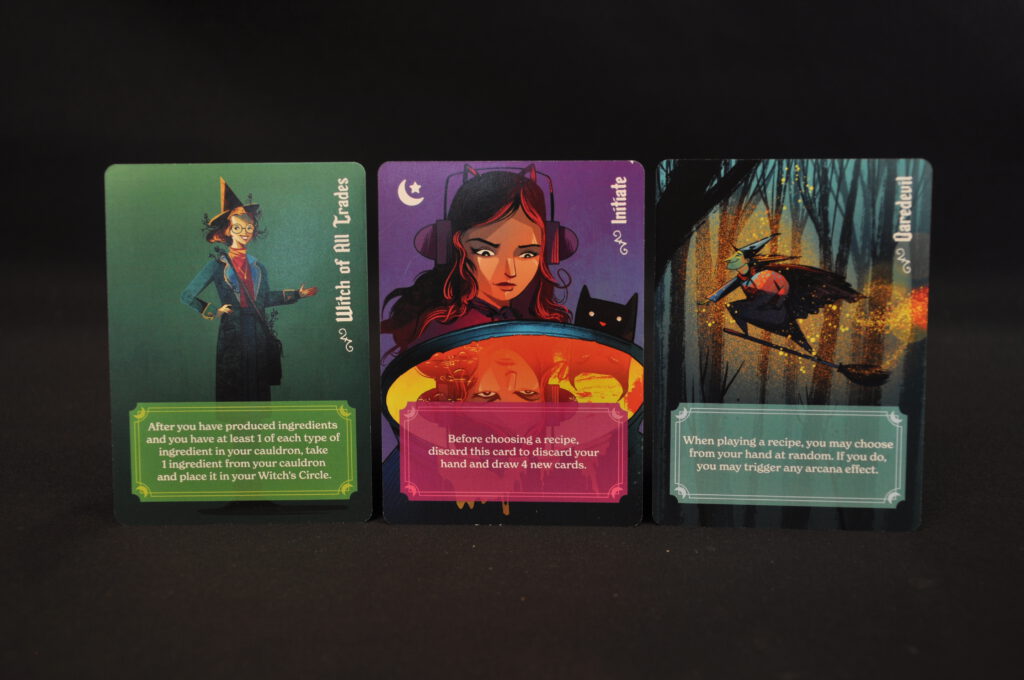 ---
Review
First of all, this game looks really great. Although you only need the cards and colored cubes for the gameplay, the game comes with five really cool cauldrons. This is really great fun on the table and increases the gaming experience.
The game is also a lot of fun. A light and accessible set-collection game. The dynamics on the table are also original, because you get in each other's way with which ingredients you collect. What is also a big advantage for us is that you are all playing at the same time. This makes the game play nicely.
As a minus we could mention beautiful kettles, it is a fairly simple game that now comes in a large box. But; we think the boilers are very nicely done and it certainly adds something to the game experience for us.
Are you looking for an accessible game with a nice twist, where you can annoy your opponents in a fun way, then you definitely recommend this one!
A copy of this game is provided by the @aeggames, our opinion was not influenced by this

---
---
End score
✔️ Easy to learn and smooth gameplay
✔️ nice mechanisme to produce ingredients and pass these through
➖ searching for more strategic game, then this is not your kind of game