---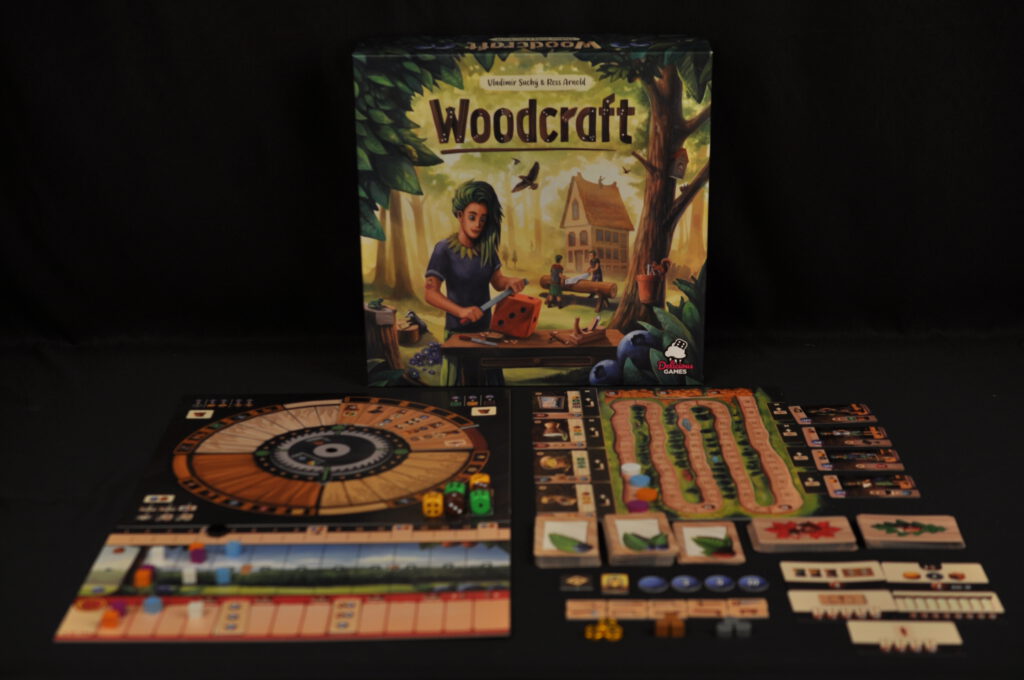 ---
Goal
In Woodcraft you play a forest dweller with your own wood workshop where you will make orders for your customers. You do this by growing trees, collecting wood and tools and hiring workers to help you. By fulfilling orders you score points and the player with the most points wins the game.
---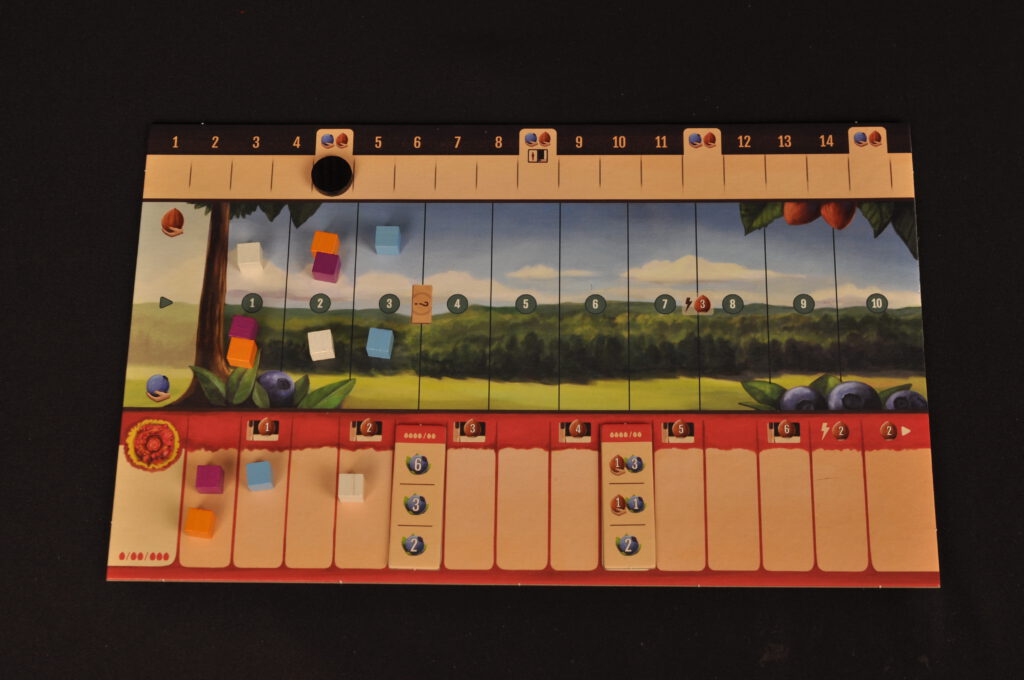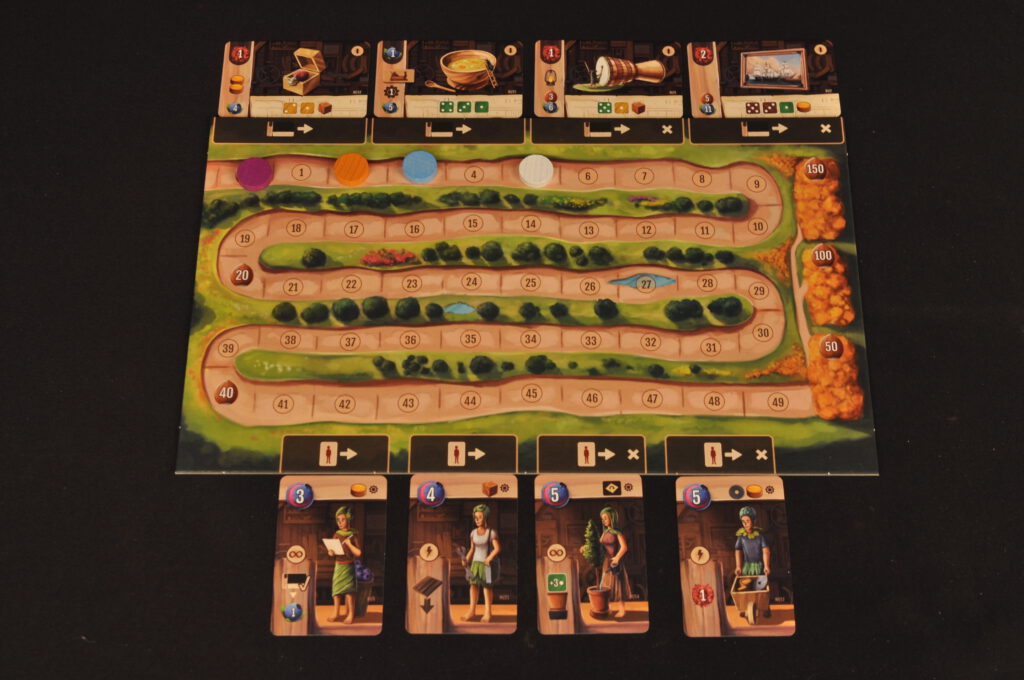 ---
Game overview
In Woodcraft you will make furniture to fulfil orders from your customers. If you have completed an order, you can deliver it and you will receive the corresponding bonus. On your turn you can perform 1 of the 7 actions. This is, for example, planting a new tree, collecting new orders or taking/exchanging dice (wood). You do this according to a smart and original mechanism. The seven actions are on a roundel, which is divided into four quarters. If you have played an action, you place the corresponding card of that action on the back space of the next quarter. Bonuses are associated with every box and every quarter. The less often an action is chosen, the more interesting the bonuses become, making that action more interesting to choose.
You collect, saw and glue wood to make the right products. You can also add workers to your shop to help you produce orders.
The game works with a dice-rolling mechanism where there are useful actions that you can choose for every value of the dice. So there is less of a luck factor in this game, but more tactical insight is needed to see what you are going to use the dice for.
---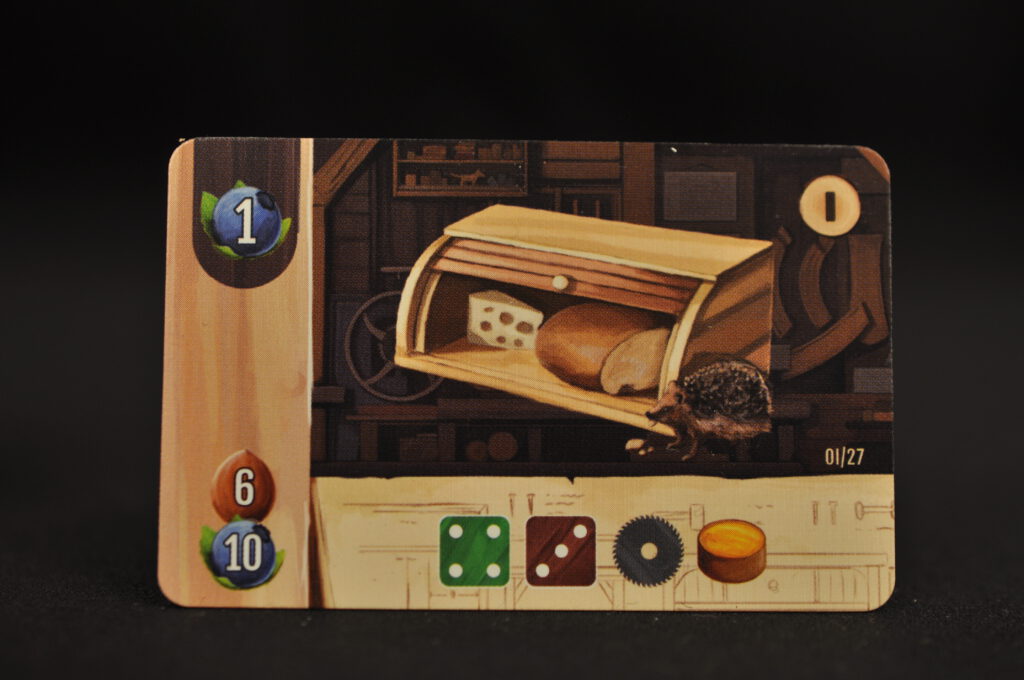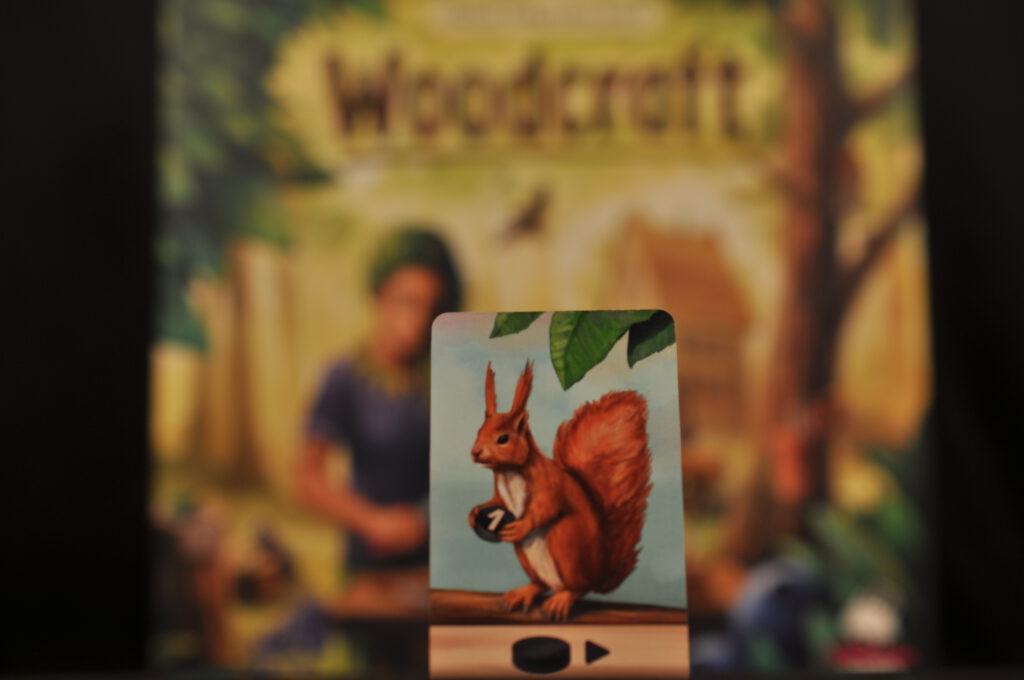 ---
Review
First of all; Woodcraft is packed with components and it's a really big game on your table. You really get value for money in terms of the contents of the box.
In terms of gameplay, the mechanism with a roundel on the table is very cleverly devised, it takes some getting used to, but works well and ensures that there are interesting bonuses so that all actions are chosen and played. We have not seen this in any other game and think it works very well.
The dice rolling is also cleverly done. Dice can be used in several ways, so there is little luck in this game. Collecting wood and supplies also works well and feels balanced.
The theme is well implemented and we think the artwork is very beautiful.
There are a few downsides to this game though. There is no player interaction, and your turn does require tactical insight. As a result, a turn can take quite a long time, and there is certainly a lot of downtime with multiple players and although the game lasts 13 rounds, the game really takes (much) too long with four players.
The advantage of playing with four players is that the mechanism with the roundel works very well and the actions are used a lot. With two players, the downtime is much better, but the roundel does not as well as with multiple players.
There are also a lot of separate components in the box, and a (simple) insert would not have been out of place at Woodcraft.
---
---
For whom?
Are you looking for an entry-level expert game, with a smart and original mechanism, then this is one to check out.