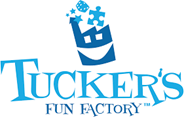 ---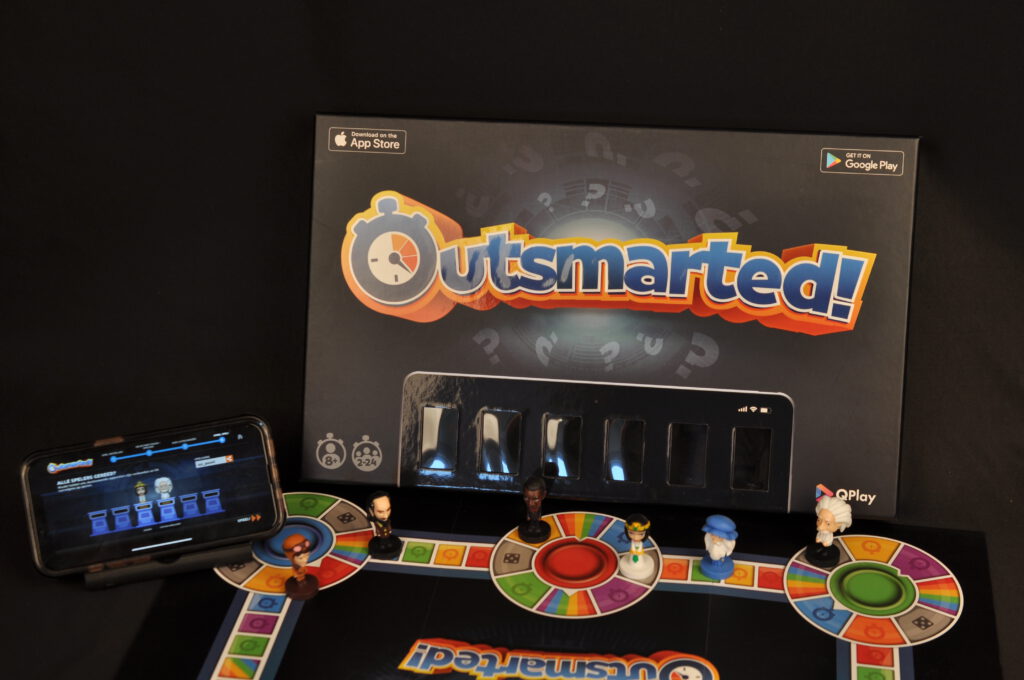 ---
Goal
Answer as many questions correctly as possible to become the winner of Outsmarted!
---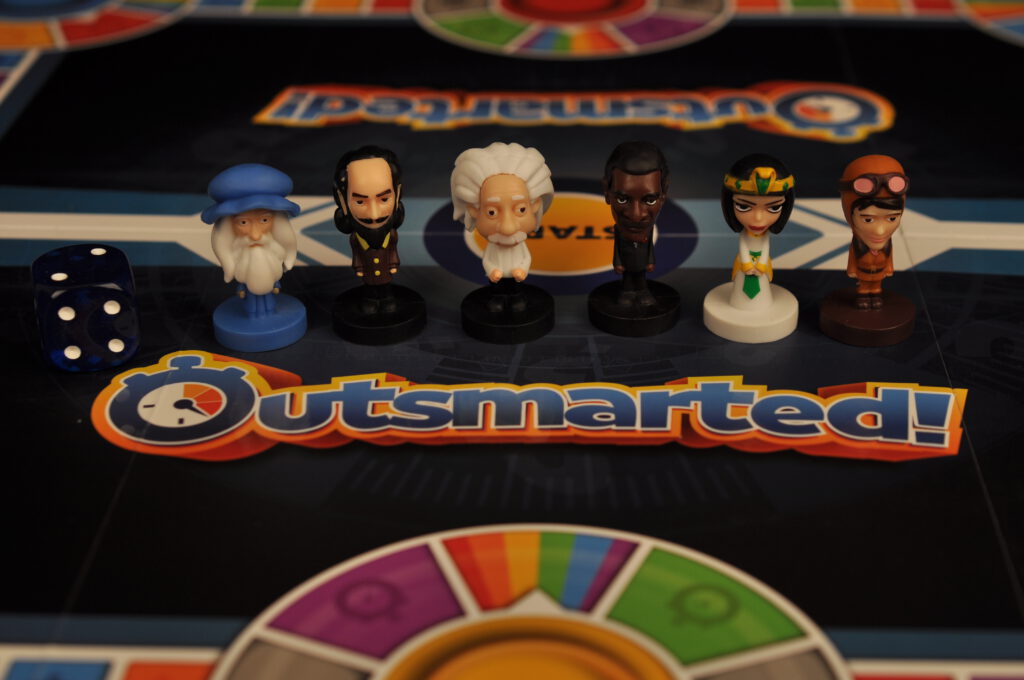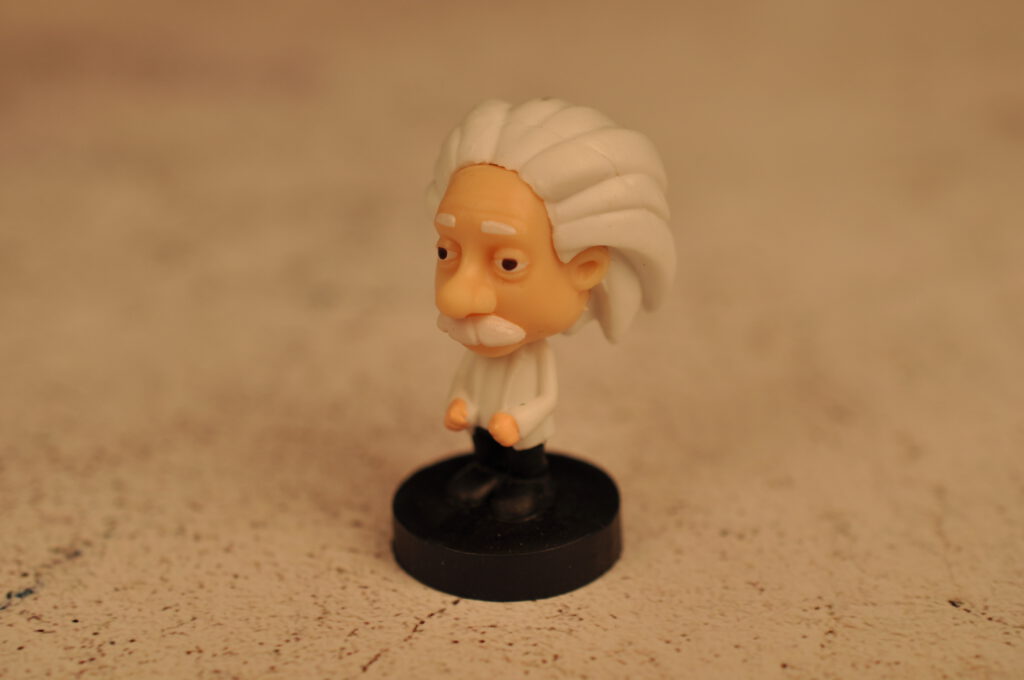 ---
Game overview
With the board game Outsmarted, players can not only test their knowledge, but above all have a good time with family and friends. The miniatures in the game are based on famous characters from history, such as Einstein, Da Vinci and Cleopatra, each of which forms its own colorful playing piece.
The game is a quiz where players roll a die, move their piece and arrive at a colored spot that determines which question they get. Each color has its own category. The game uses an app, where you can choose from different categories.
By earning a colored ring, players have a chance to win.
The game contains different categories, from Pub Quiz to News and TV, Movie and Books. What makes the game unique is that the questions are age-appropriate, allowing the whole family to participate. It doesn't matter if someone is a child, teenager or adult, the questions are interesting and suitable for all ages.
You log in via the app and select the level for each participating player. The game can also be played remotely, making it possible to play against friends in a different location. The game connects people and ensures a fun and enjoyable evening with friends and family. With Outsmarted, playing a quiz becomes even more exciting and fun.
---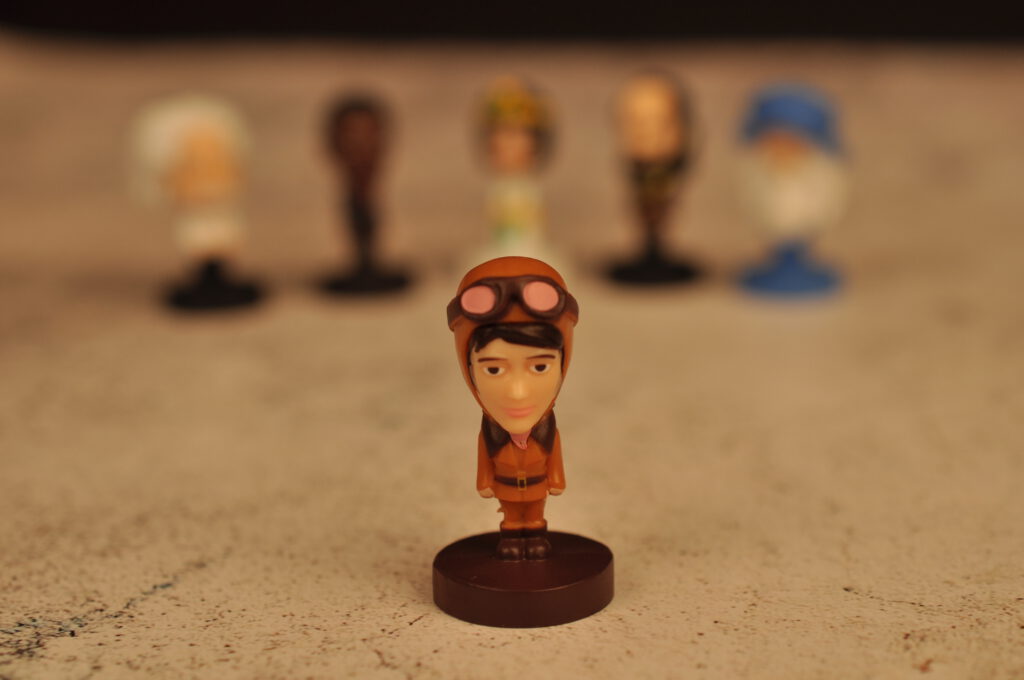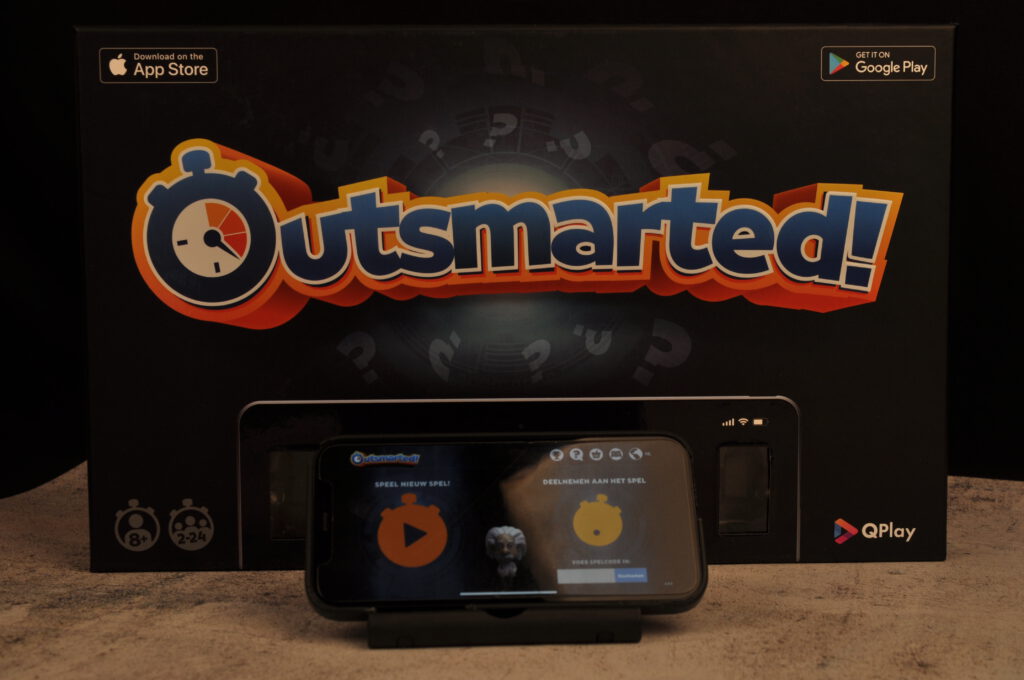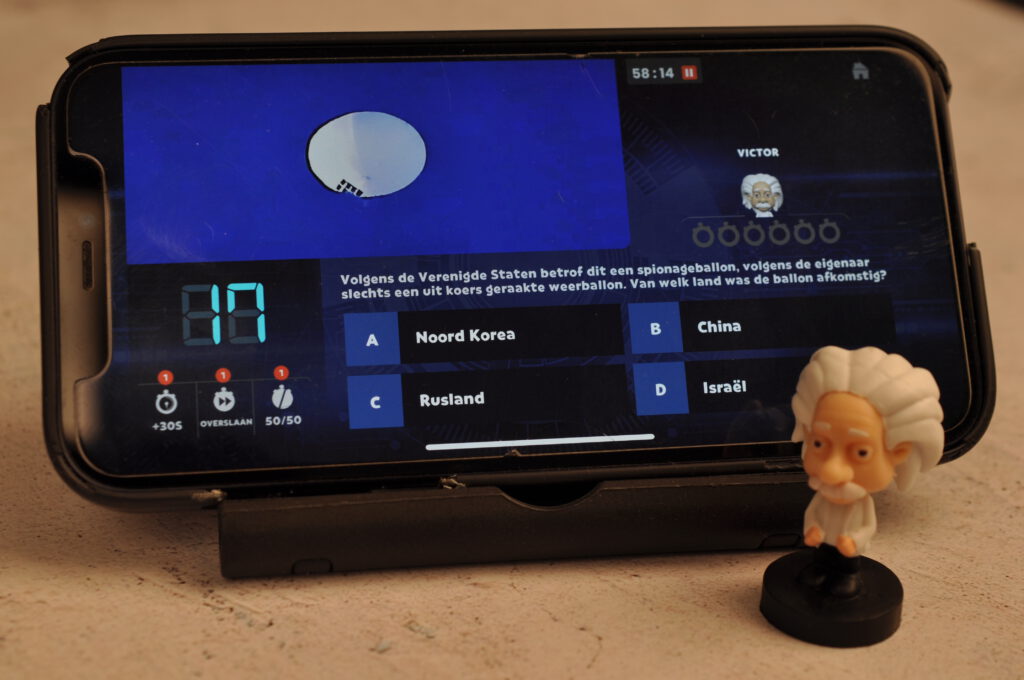 ---
Review
Outsmarted is a fun quiz game. The game mechanism is not super original and is mainly reminiscent of trivial persuit. But, because of the smart use of an app, you have many more different categories and this can be adjusted per game: different every time!
What we especially like is that you can adjust the level of the questions to the participants. This makes it suitable for the whole family.
We played this game with our 8-year-old daughter, and the scores were close every time, without us having to hold back. That makes it more fun for us to play a quiz with the whole family.
We are not a big fan of playing with an app. We play board games precisely so as not to be busy with the screen. In this game, however, this does not bother and the mechanism works well. Precisely because you can also play it with friends remotely.
Because the database of questions is online, they can always be supplemented. It can also be played in different languages, smartly done!
As a downside, we think that the questions are sometimes very specific and therefore sometimes really difficult, but good that is of course also part of it 😉
All in all a fun quiz game for the whole family!
---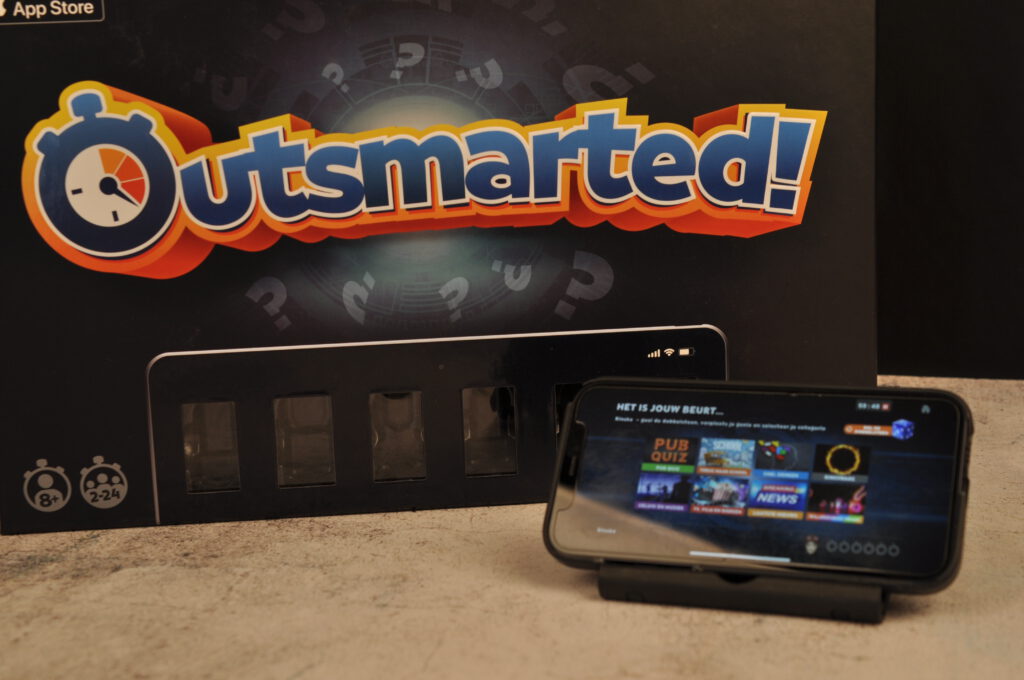 ---
For Whom?
For anyone looking for a fun quiz game to play with the whole family, or with friends, both at home and away.