---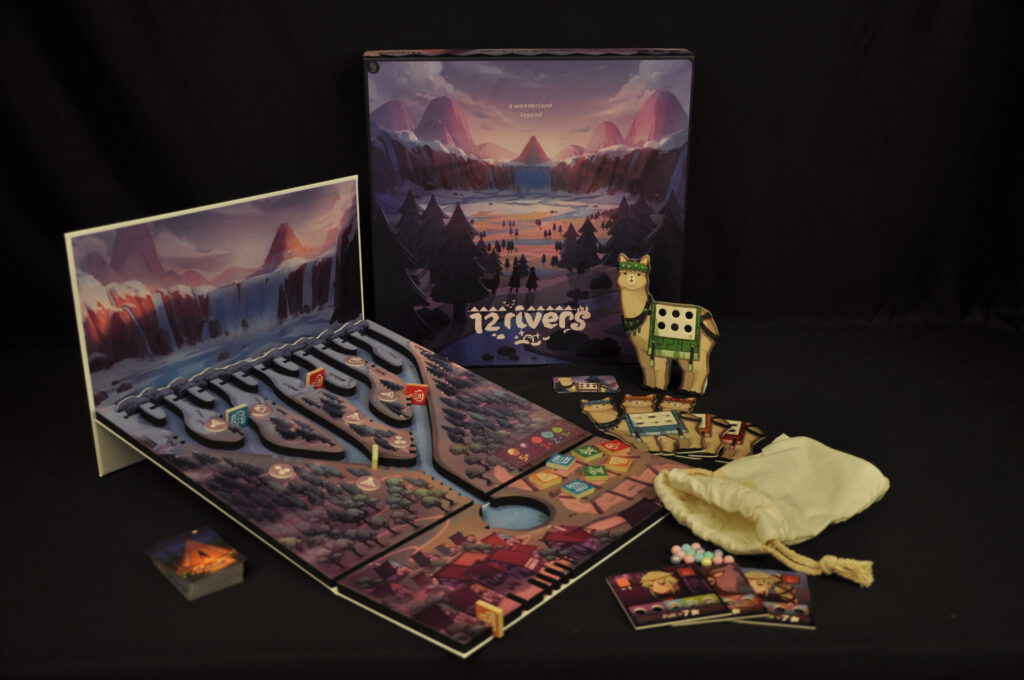 ---
Gameplay
In 12 rivers you will collect resources in the river that flows down a mountain. You collect the resources with a llama who brings them to the village with the villagers.
The game is played over a number of rounds in which resources (balls) in different colours start to roll down. As a player you send people up the mountain to stop the balls. Depending on how high you want to climb the mountain, it will cost you a number of points. If they go high up the mountain 3-2-1 cards. If they stay low to the ground, you earn cards. You can also strengthen your tribe with extra villagers, which you collect on your turn.
Next, the resources are released and fall down. For each obstacle placed, you may choose 1 resource and add it to your llama waiting at the bottom of the river.
When everyone has chosen the resources, move the balls to the villagers cards. By placing the balls on the correct colour you score points at the end of the game. Then you play the next round. The player with the most points at the end of the game wins
---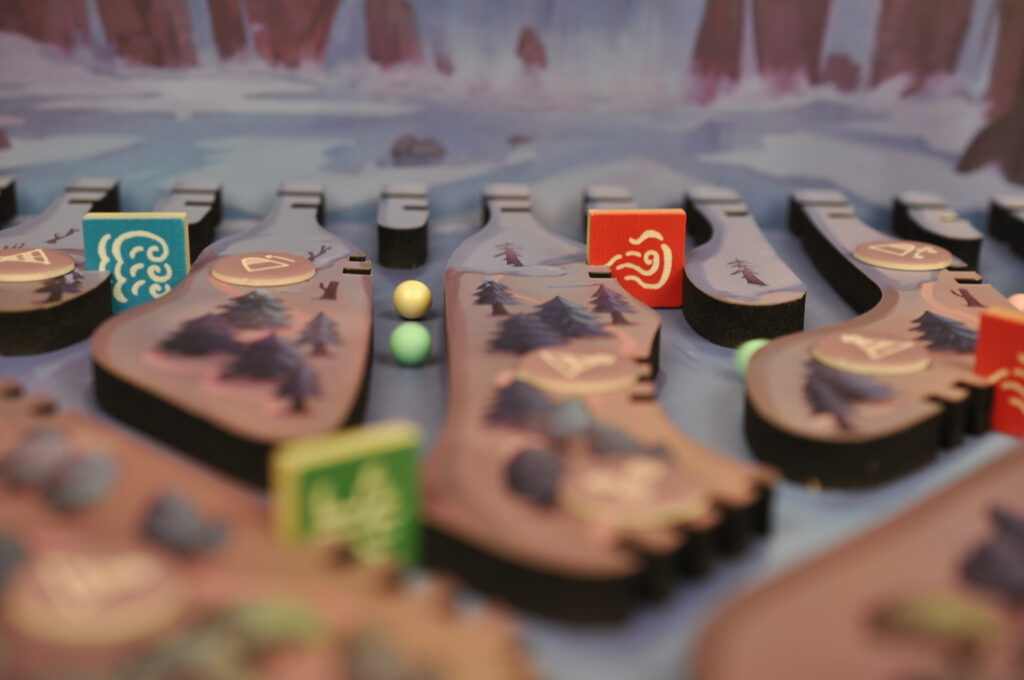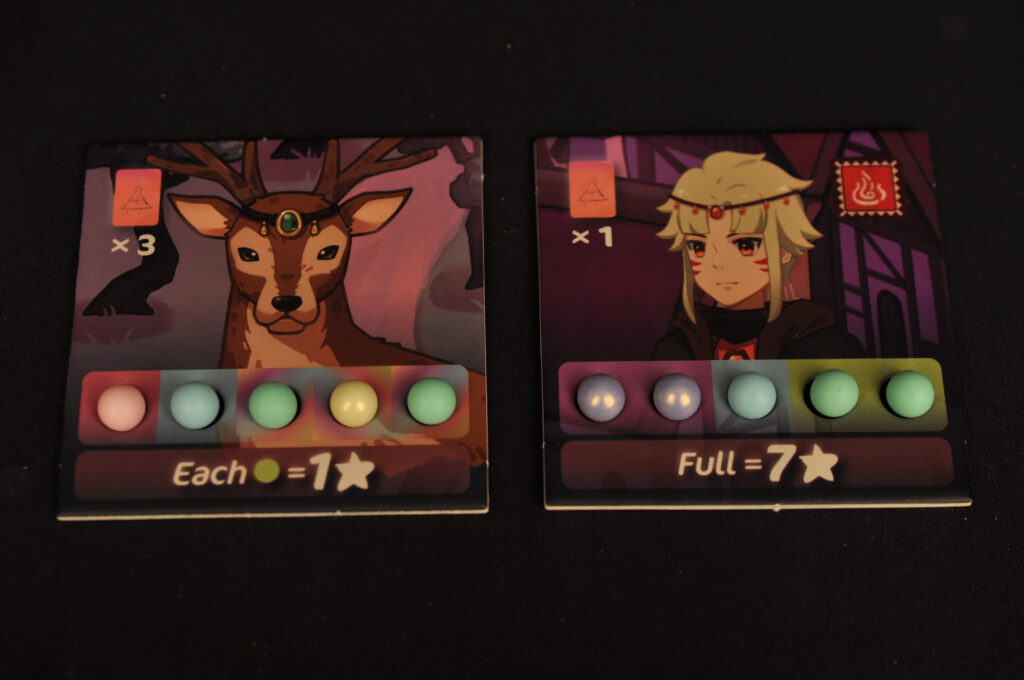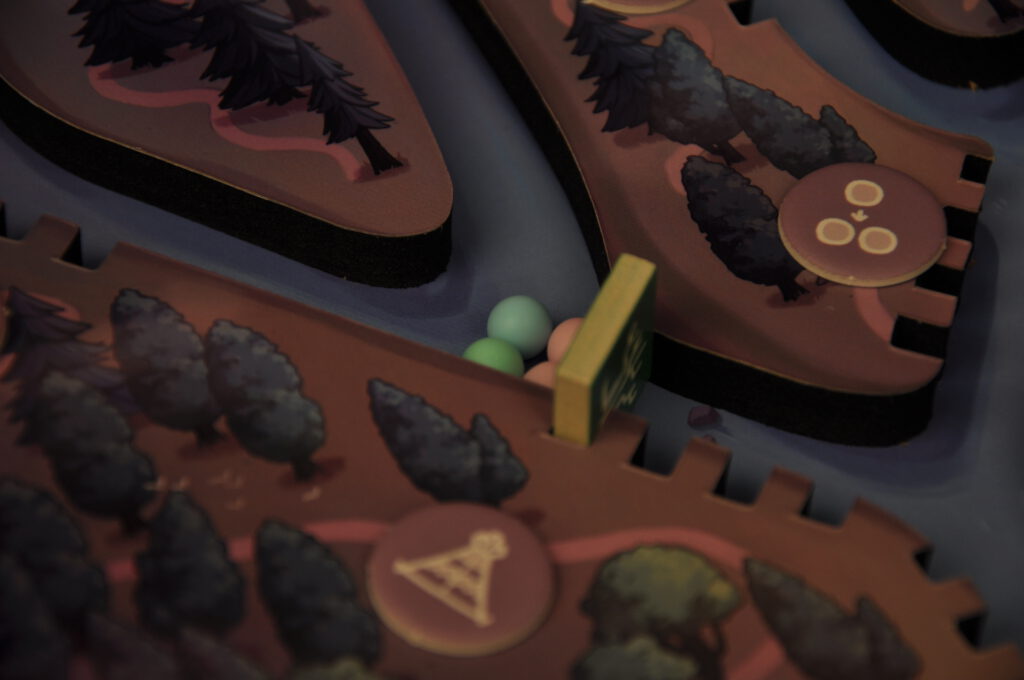 ---
Review
We think the board, the llamas and the box look really beautiful and very original. The game is fast and accessible, and although you have to think about where to place your block, the pace is quite high. We like that.
The game plays well with both two and multiple players. It is an accessible game that can be played well in multiple compositions, both new and experienced players.
However, every round the gameplay is (almost) the same. No problem for 1 game, but it's not a game to play several times in a row.
The board looks beautiful and is a real eye-catcher on the table, but you have to assemble and disassemble it every time and we are afraid that this will eventually get damaged.
---