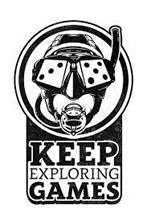 ---
---
Objective
In Sleeping Gods you and your crew will discover a new, strange world. You will discover islands, defeat monsters and complete challenges to collect totems. You need these totems to return home safely.
---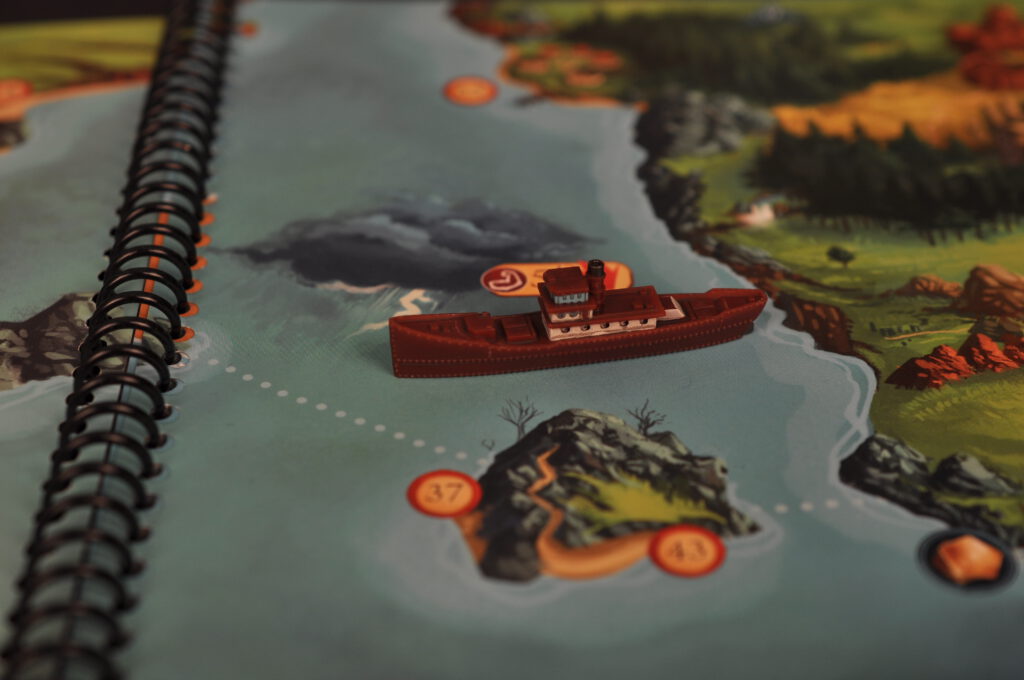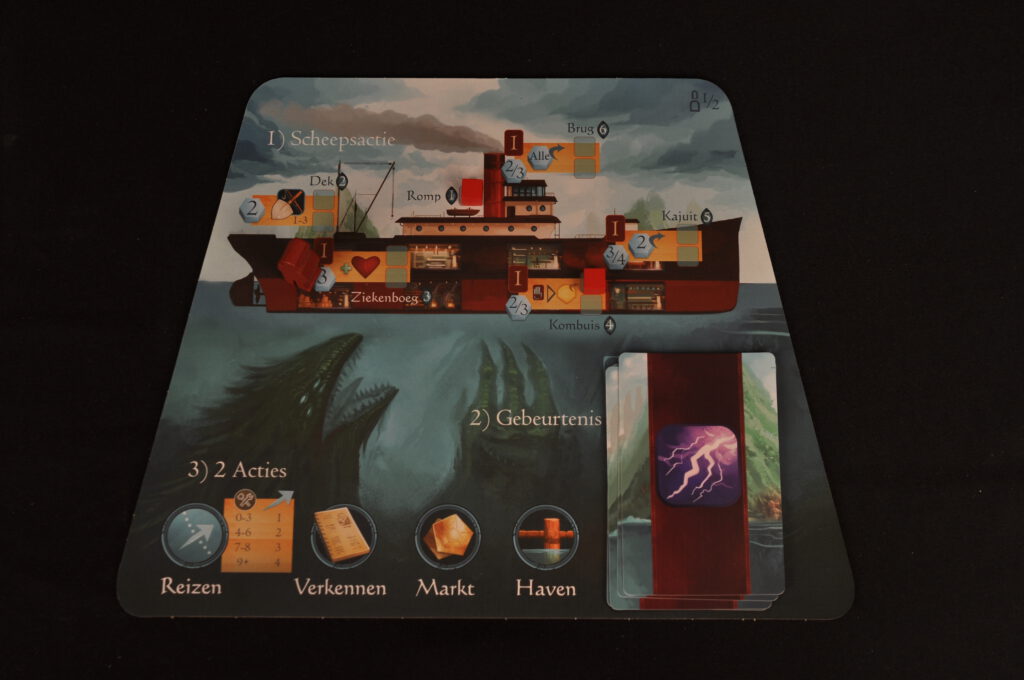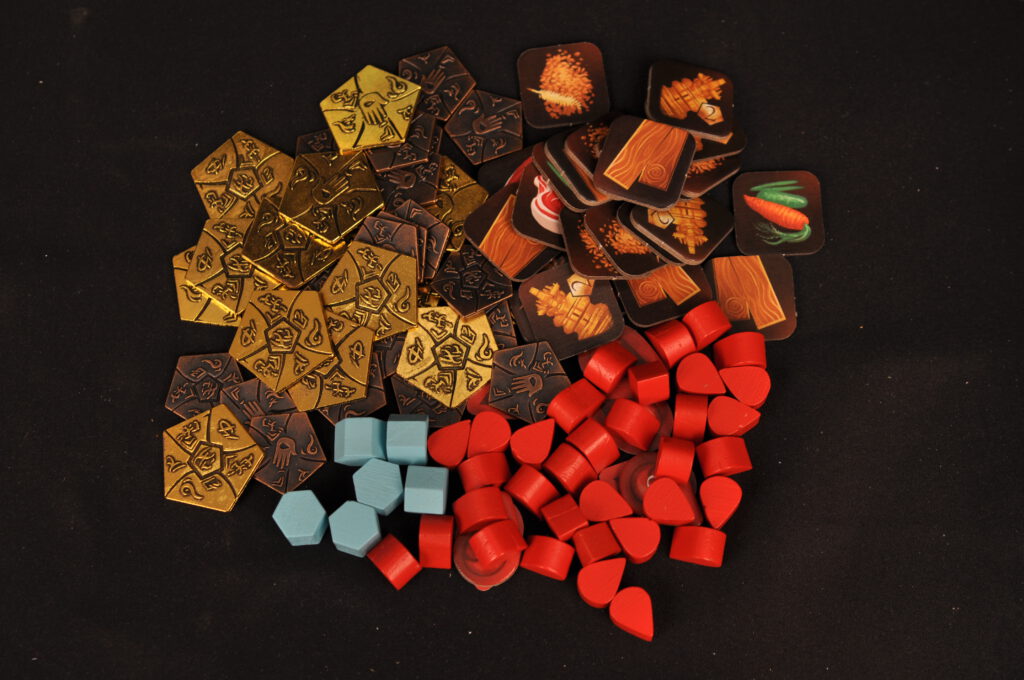 ---
Game overview
In Sleeping Gods you play a cooperative campaign where you collectively play the crew of a ship. Each crew member has their own skills, strengths and weaknesses. Throughout the game, you can develop and strengthen your crew, making your journey easier.
You are going to discover a new world with your crew. There are many islands in the sea, large and small. You will discover these islands, encounter challenges, monsters and natural disasters. The game makes good use of a book, in which you have different scenarios and choices for each location you discover. Based on objects you collect along the way, you have different scenarios per location that you can choose.
You can encounter monsters and challenges. This requires certain skills from your crew, which you will also develop and improve over the course of the campaign.
On your turn you go through three phases. First you place yourself in a room on the boat. The space determines how many cards you can take, health you can heal or damage to the boat can be repaired. Then you turn over an event card. An event card is not good news, you may encounter monsters, get damage to your boat or other nasty events that you have to deal with. Then you have two actions that you perform. You can travel, discover locations, to a market where you can trade or go to a port.
A campaign lasts until the event stack has been flipped three times. Then it is important to have found as many totems as possible and then it is determined whether you can go home
---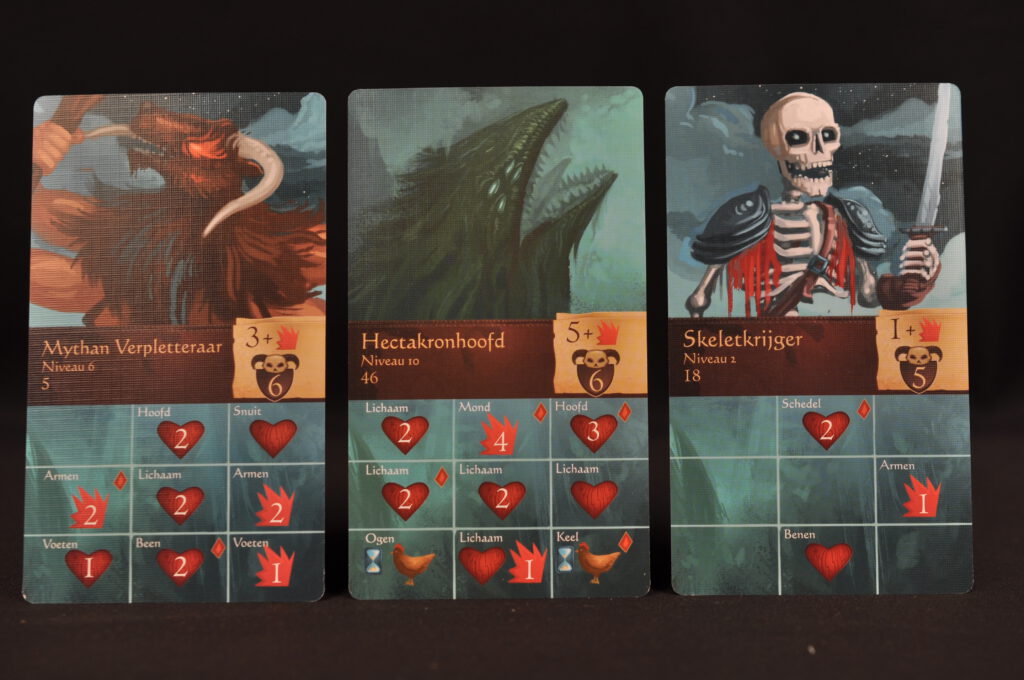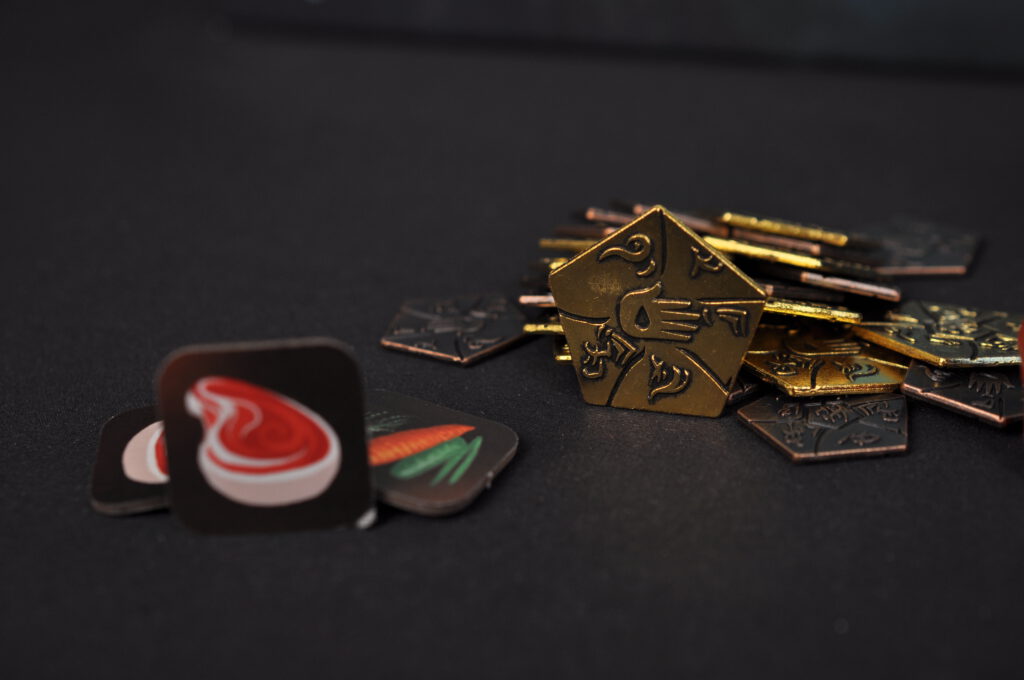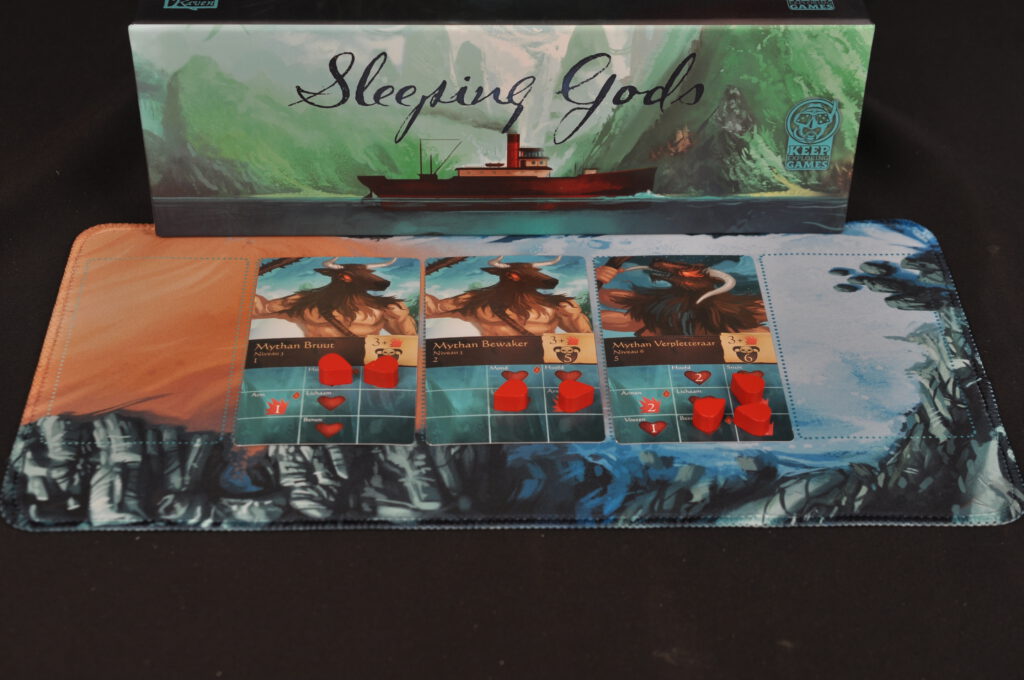 ---
Review
Wow wow wow. This is truly one of the best games we've played. We had never played a campaign game before, and were very curious how it would be for us. We usually don't like playing the same game for hours, but this is the exception for us.
We were completely sang along in that campaign and before we knew it, a few hours had passed. It plays incredibly smoothly, you really play cooperatively and the storybook is brilliantly put together. There is so much cohesion between all the scenarios, the objects you collect. That is really very well done.
Because the game plays so smoothly, you just lose track of time. You are constantly curious about what is happening in other locations. We also think it's a big advantage that you can stop the game at any time and put it away to continue next time. This also allows you to play for an hour and then clean up again.
The quality of the game is also excellent, the components are of high quality and the deluxe upgrade is really top notch.
In short, we are real fans. A great game in our opinion, and a big shoutout to Keep Exploring Games for the great Dutch translation.
---
---
For whom?
For anyone looking for a great cooperative game, who likes campaign games – or is curious to give this one a try.