---
---
Goal
King Chess lets children (or adults) get acquainted with the different chess pieces in an accessible and fun way.
---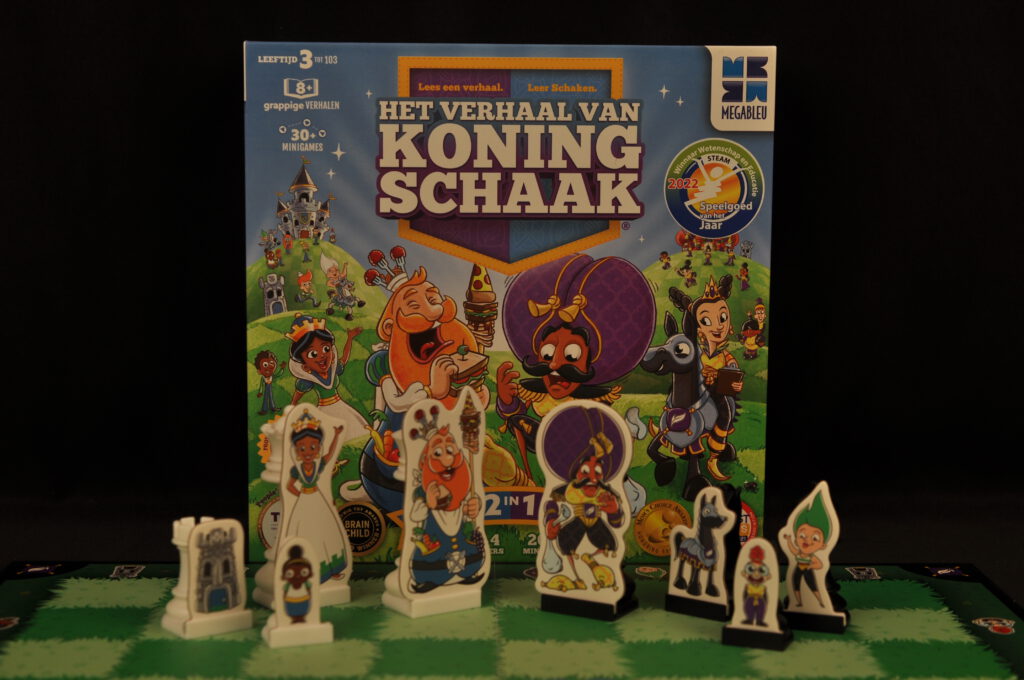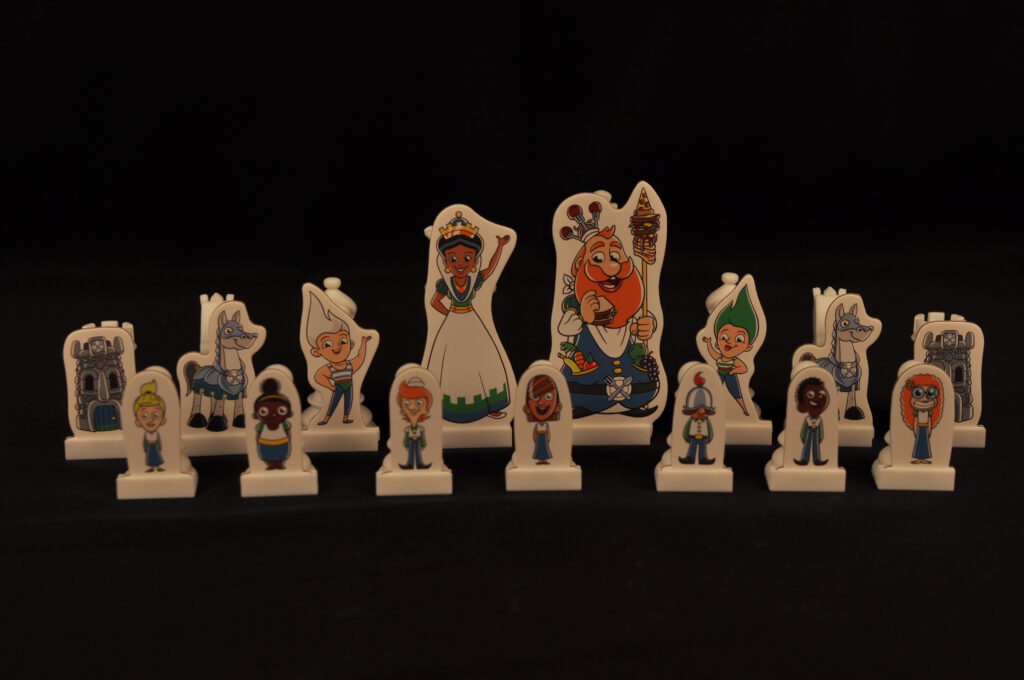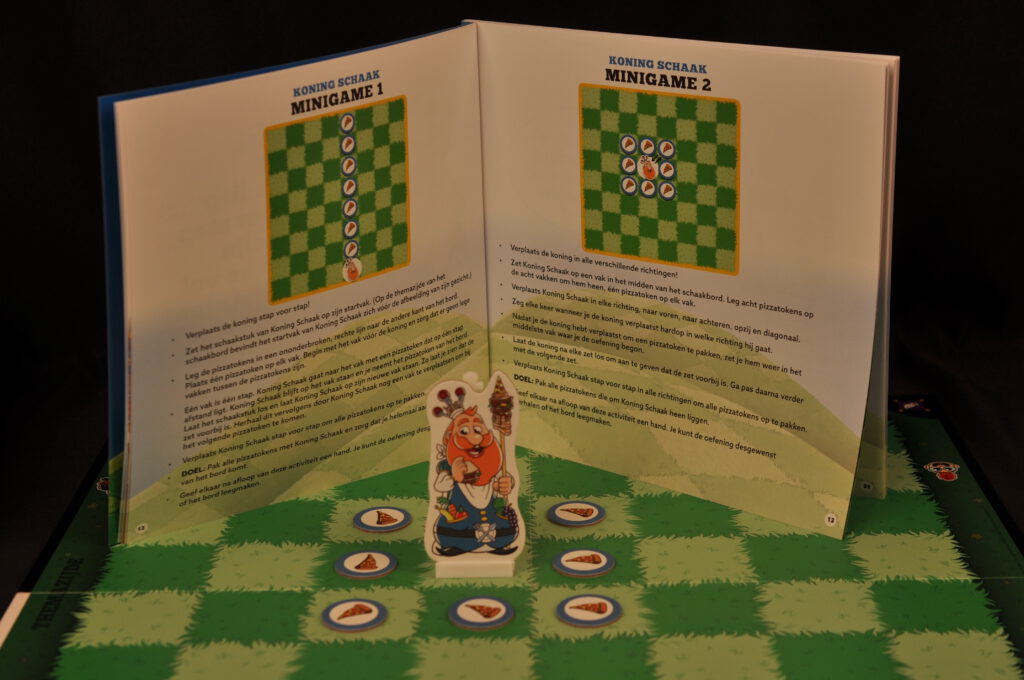 ---
Game overview
King Chess comes with a fun storybook that introduces children (or adults) to the chess pieces in a playful way. It contains nice stories that explain the steps of the different chess pieces with a lot of repetition. So at the end of each chapter you have learned the steps of a chess piece. Then there are a number of exercises, which build in difficulty with which you can practice the moves.
---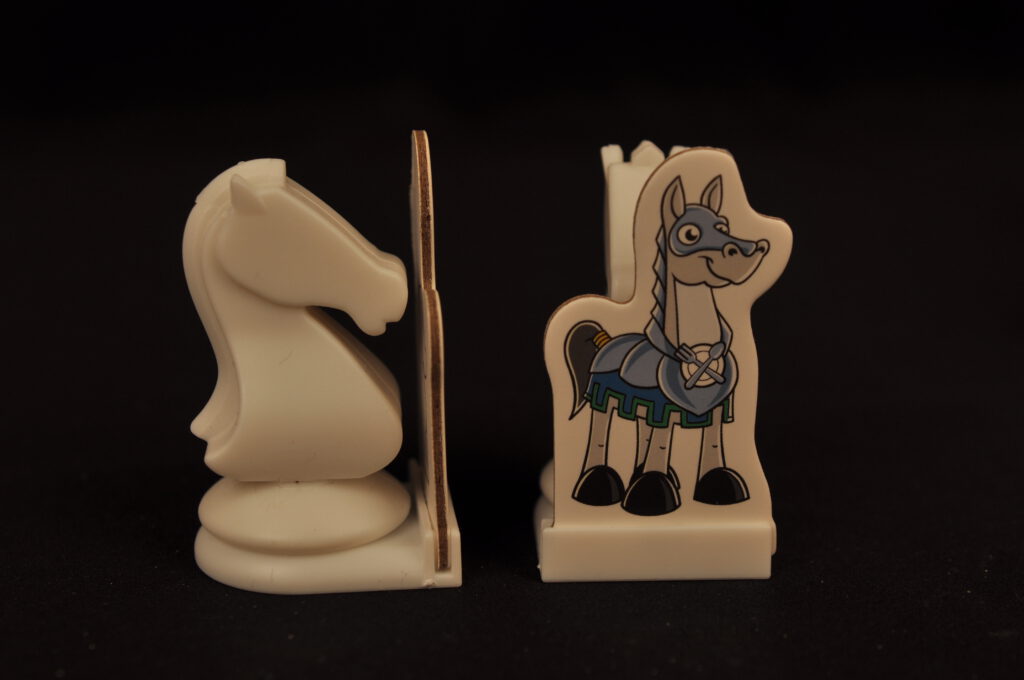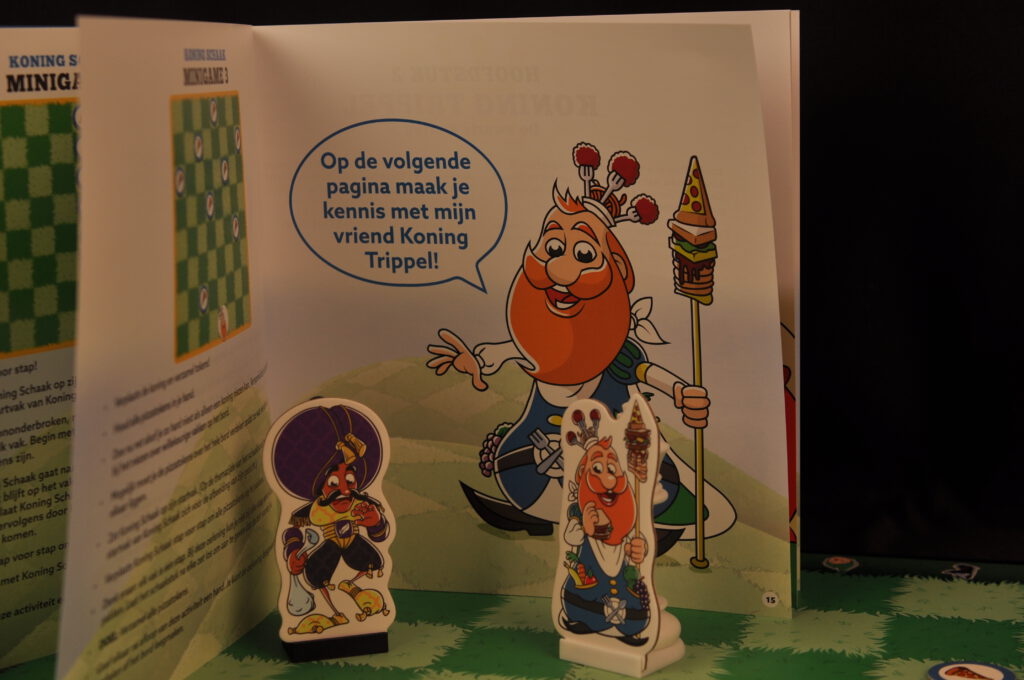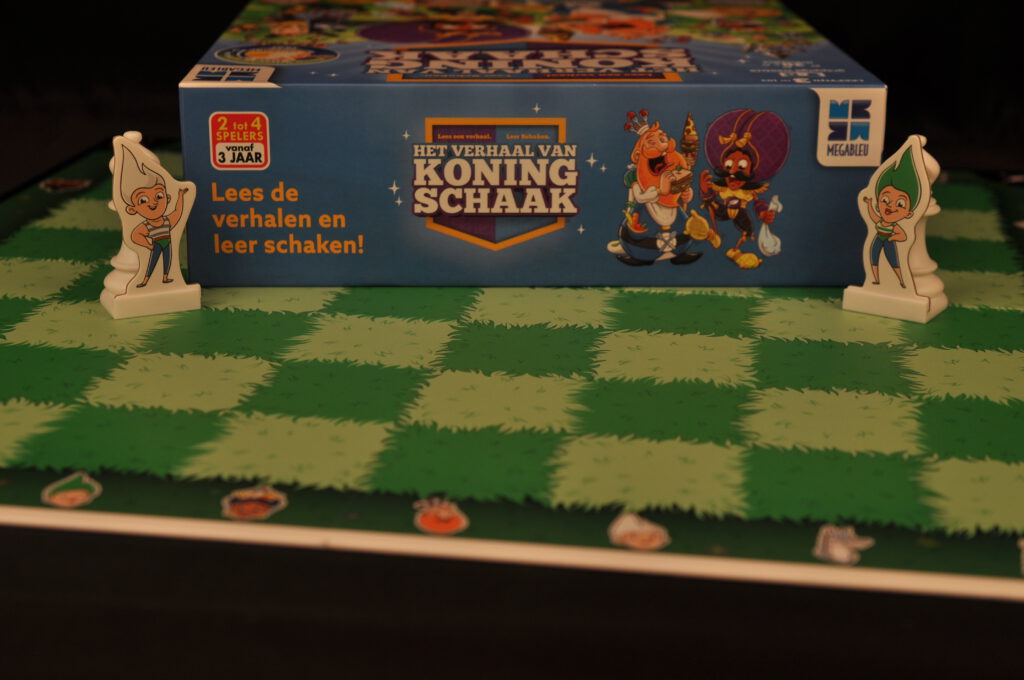 ---
Review
What a super clever concept this is! We played this game with our children (6 and 8) and really enjoyed it. Each chapter starts, as said, with a nice story. Like about a king in a castle of pillows who has to go outside and therefore moves carefully (step by step). This really appealed to the imagination of the children and made them remember the moves.
The exercises at the end of each chapter are also well put together and get a little more difficult until you really master the moves.
In short, a very nice, accessible way to teach your children how to play chess. Brilliantly conceived!
---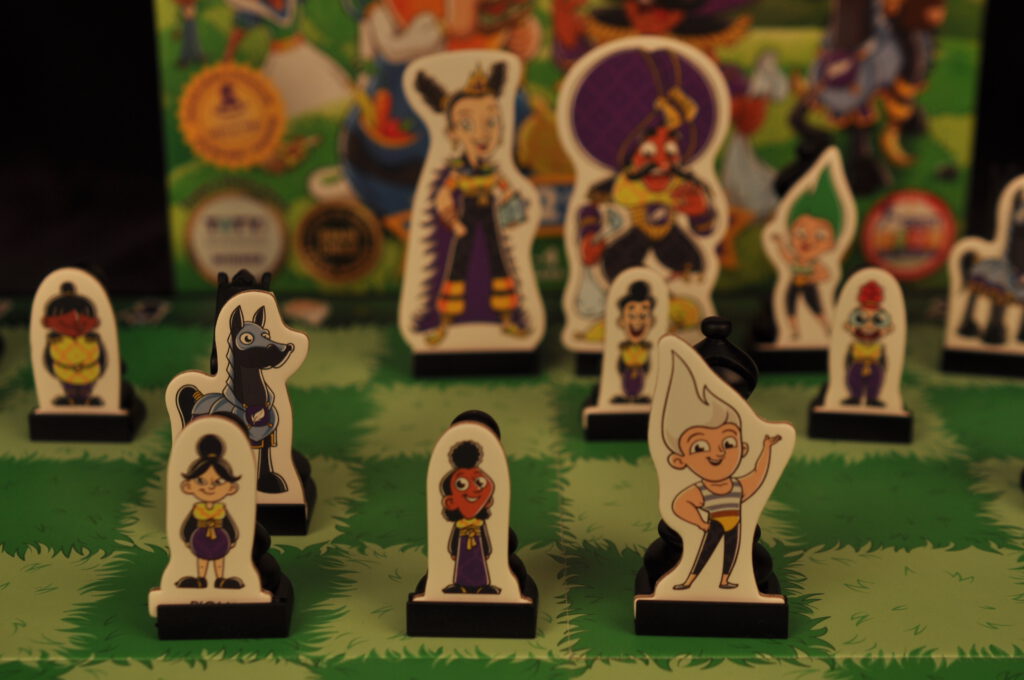 ---
For whom?
For every parent who wants to teach their children to play chess in a very accessible and accessible way.