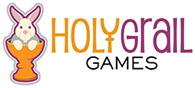 ---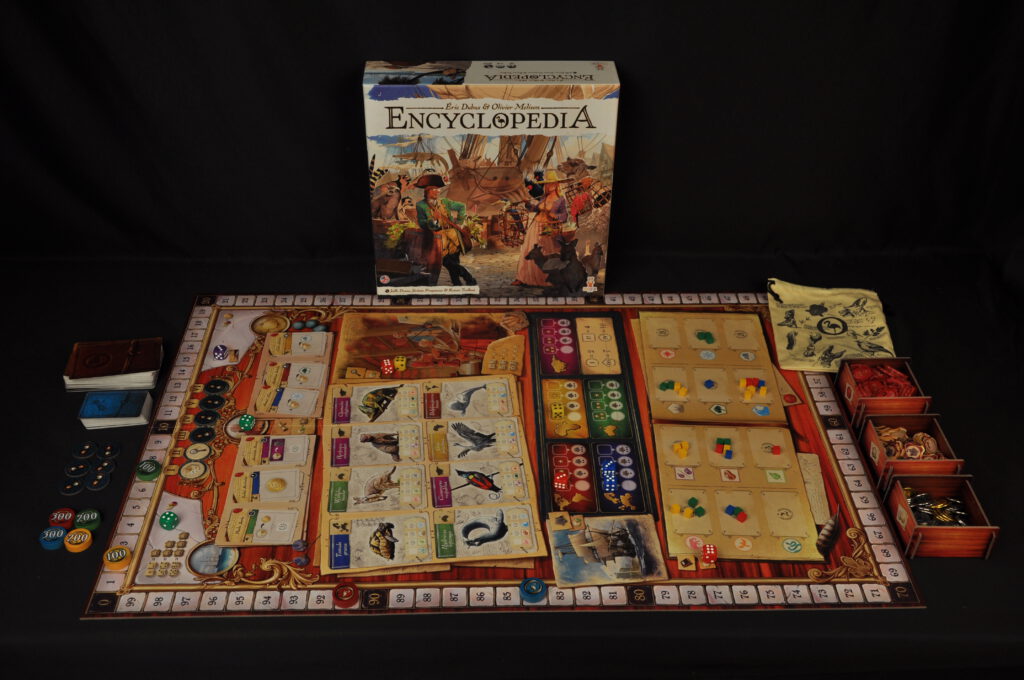 ---
Goal
In Encyclopdia, you play a researcher who is hired to contribute to the world's first encyclopedia. You will travel the world, discover animals and investigate what kind of animal they are, where they live, what they eat and in what conditions they live. When you have done enough research, you will publish your findings in the encyclopedia. This scores points, and the player with the most points at the end of the game wins.
---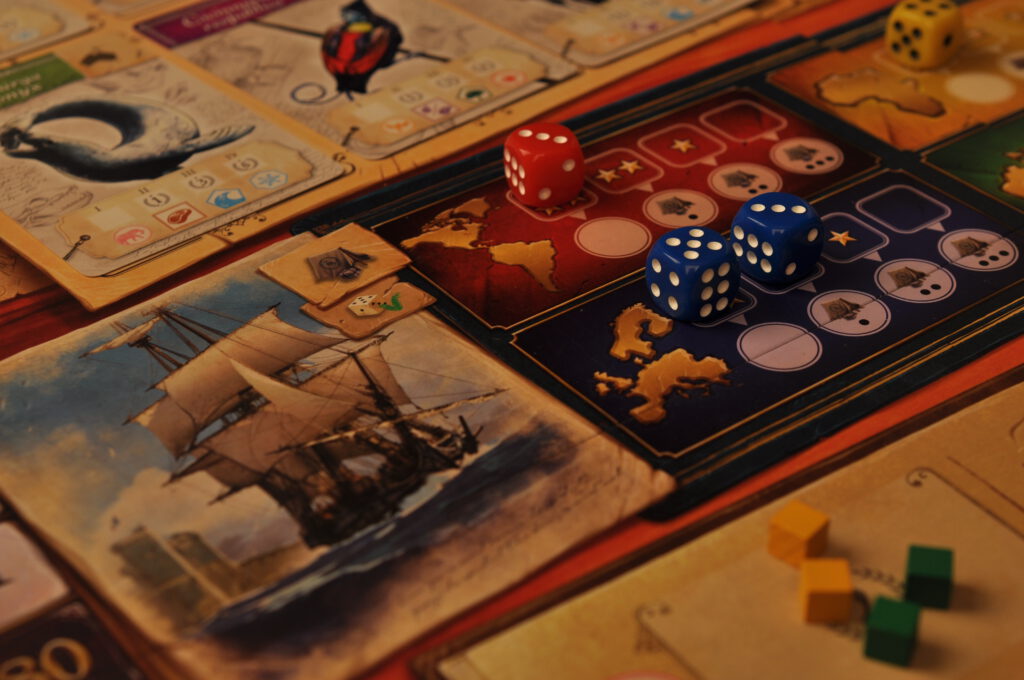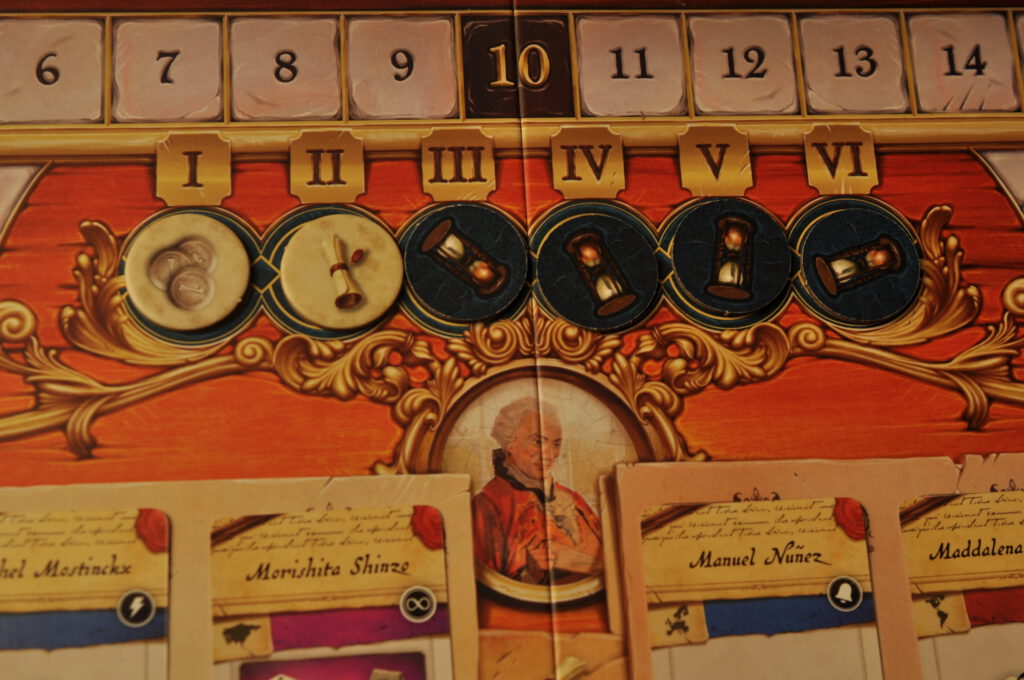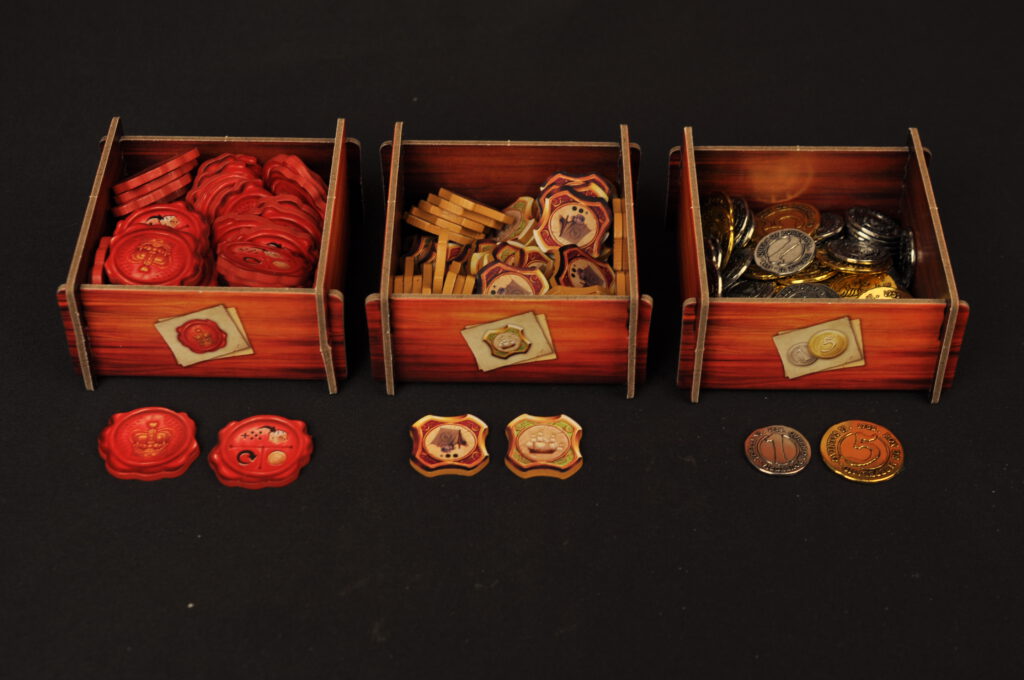 ---
Game overview
The game is played over six rounds and you have four turns per round. At the start of a round, each player takes (randomly) 4 dice from the bag. This can be five different colors. You roll the dice and place them on top of your player board. On your turn you take a die, either from your own player board or from another player's player board. If you take from another player, that player will receive the corresponding bonus. You can place your dice in several places on the board. You can collect Expedition Tokens, which you need to make a die change color or value, or place a die at the bank to get coins. You can also hire an extra researcher who makes researching animals easier. Furthermore, you can discover animals on the continent that corresponds to the color of your die, you can research the animals. You need points for this. You gain points by taking the number of your die, increasing it by any researchers you have on your team and by coins or expedition tokens. This way you can research one or more animals from the same continent. Once you have done enough research, you can start publishing about the animals that have been studied.
The game is played over six rounds and points are tallied at the end of the round. You score points by researching and publishing your animals, but also by collecting multiple animals from a continent or type of food and habitat.
---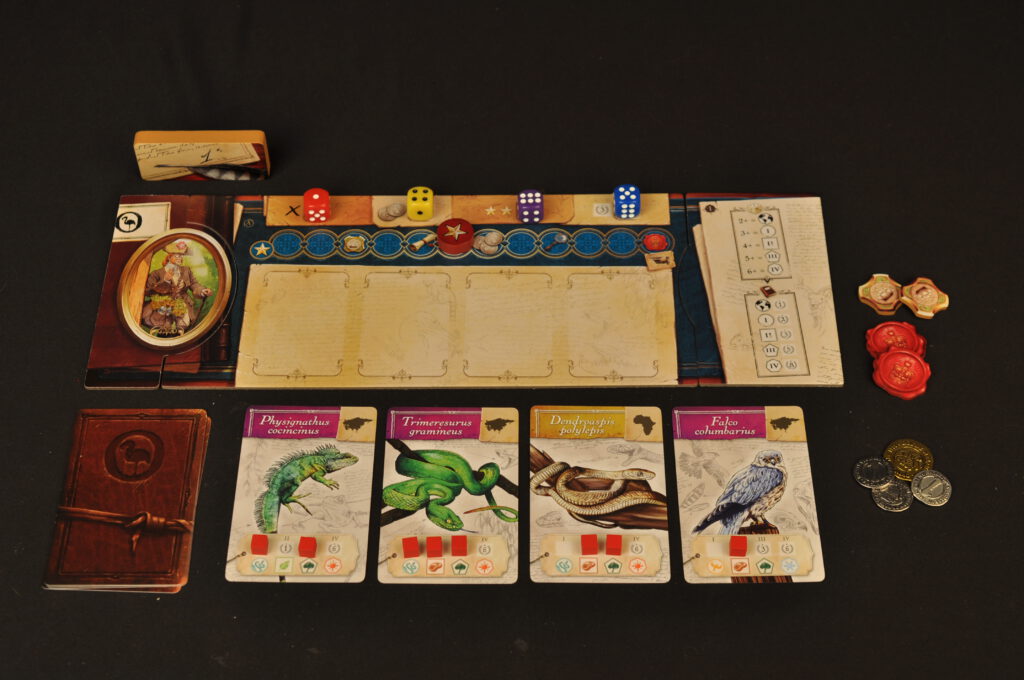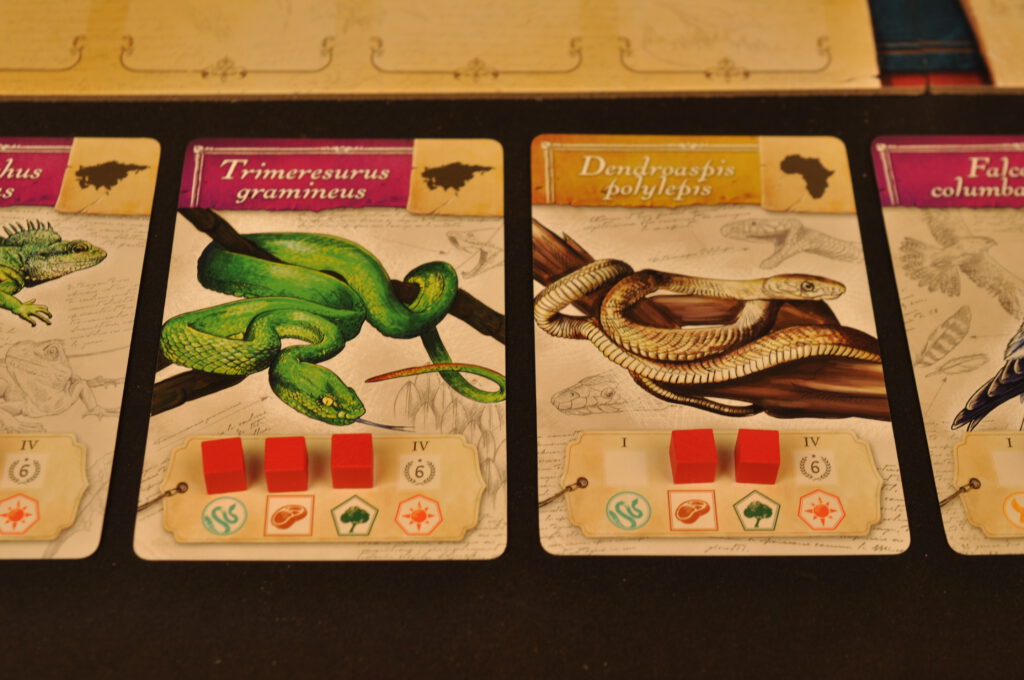 ---
Review
Wow, this is one of the top games of 2022. We are really very impressed with this game. We played it in several combinations and with several player numbers and everyone was very enthusiastic in every combination.
The structure of the game is well put together, you start by collecting coins, expedition tokens and animals. Then you find out that you can (and should) make sets in several ways and different strategies come into play. Do you choose to quickly publish several things or do you go for a large publication that you carefully build up.
The game is very balanced, whichever strategy you choose, the results were close to each other every time.
The player interaction is a very strong element in this game. Because you can take dice from other players, and often do, you have a lot of interaction with each other and that influences your game experience in a very positive way.
The different scoring mechanisms are very strong and require quite a bit of tactical and strategic insight. This makes it a starting expert game in our opinion.
We have not yet talked about the beautiful look-and-feel and the great artwork, this is really beautiful and contributes immensely to the gaming experience.
In short, for us a real winner that should not be missing in a game collection in our opinion
---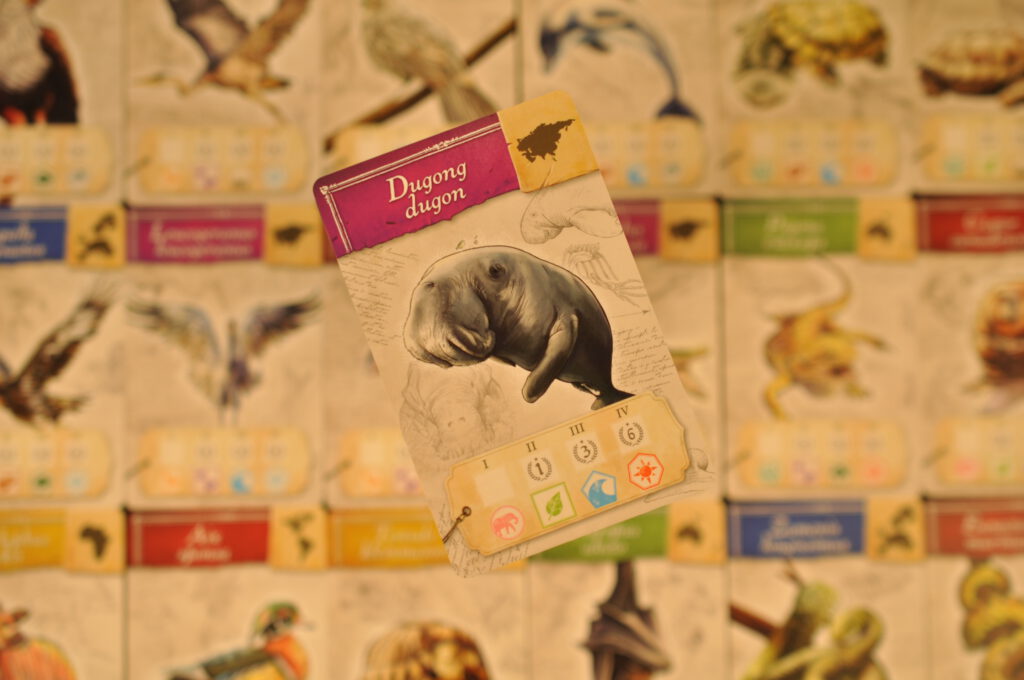 ---
For whom?
For the more experienced players who would like to go a step further, for the expert players who are looking for a nice addition to their collection and actually for everyone who likes a more strategic game.
Please note that the photos are made with deluxe components and may therefore differ from the retail version