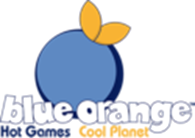 ---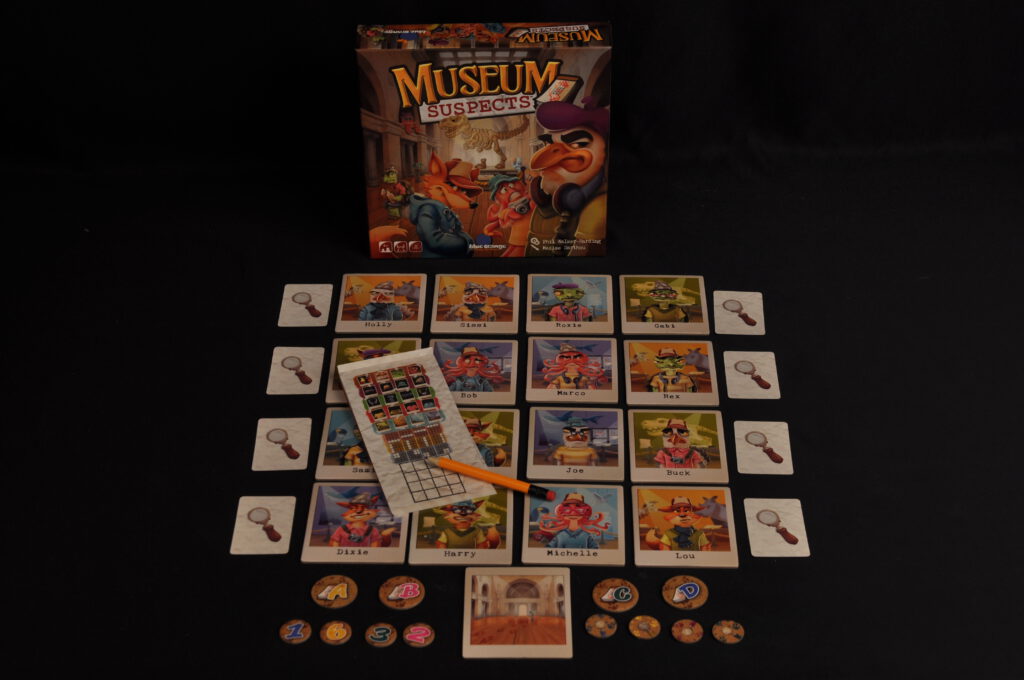 ---
Gameplay
In Museum Suspects, an important piece from a museum's collection has been stolen. You will use hints to discover which of the 16 suspects did it. Or… did the suspect manage to escape..?
The goal of the game is to identify a suspect who is responsible for the theft on the basis of six clues. Whoever guesses best at the end of the game catches the thief and wins the game.
On the table in front of you is a grid of 16 (4×4) suspects. Around the grid are 8 hints that say something about the suspect. These hints can be about the spot in the grid, or about the room the suspect is in, or the clothing or accessory he is wearing.
As a researcher, you have a booklet in which you process your hints. You keep it hidden from the other players.
The game is played over six rounds, in which you as a player first look at a clue and write it down in your booklet. Then you point out a suspect. You do this with a chip with a value of 1-6 on it. The player who has the most chips on the correct suspect at the end of the sixth round wins the game.
---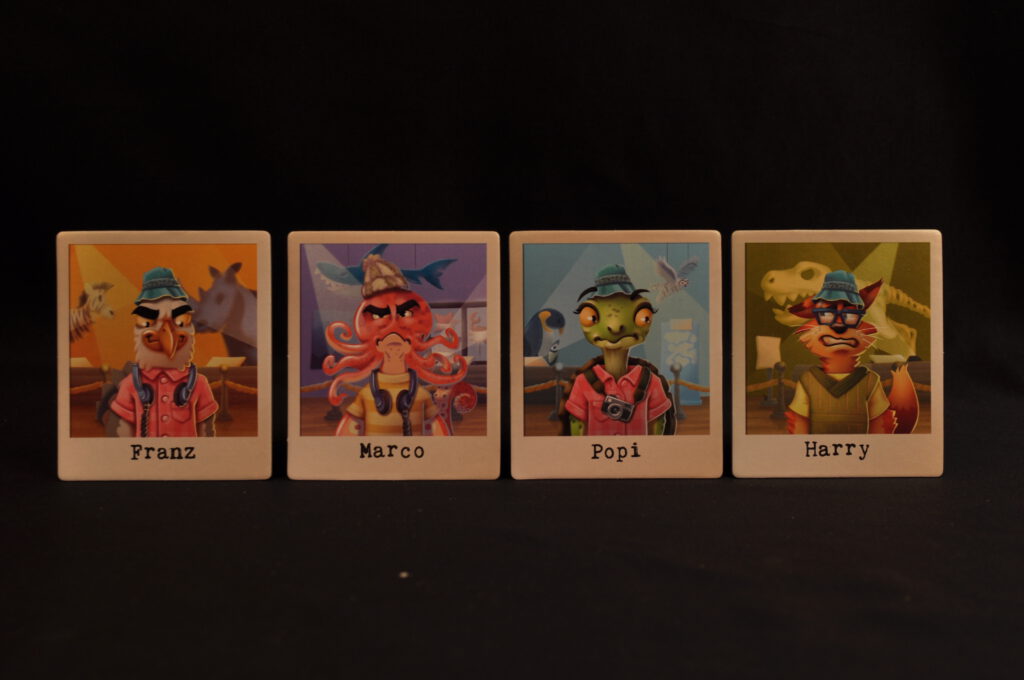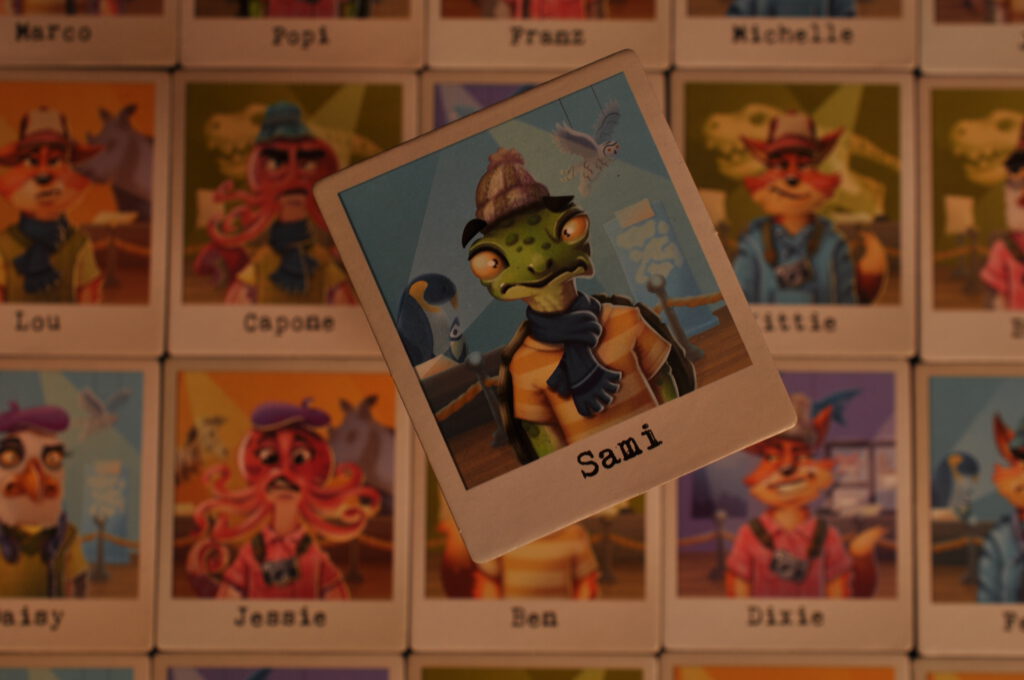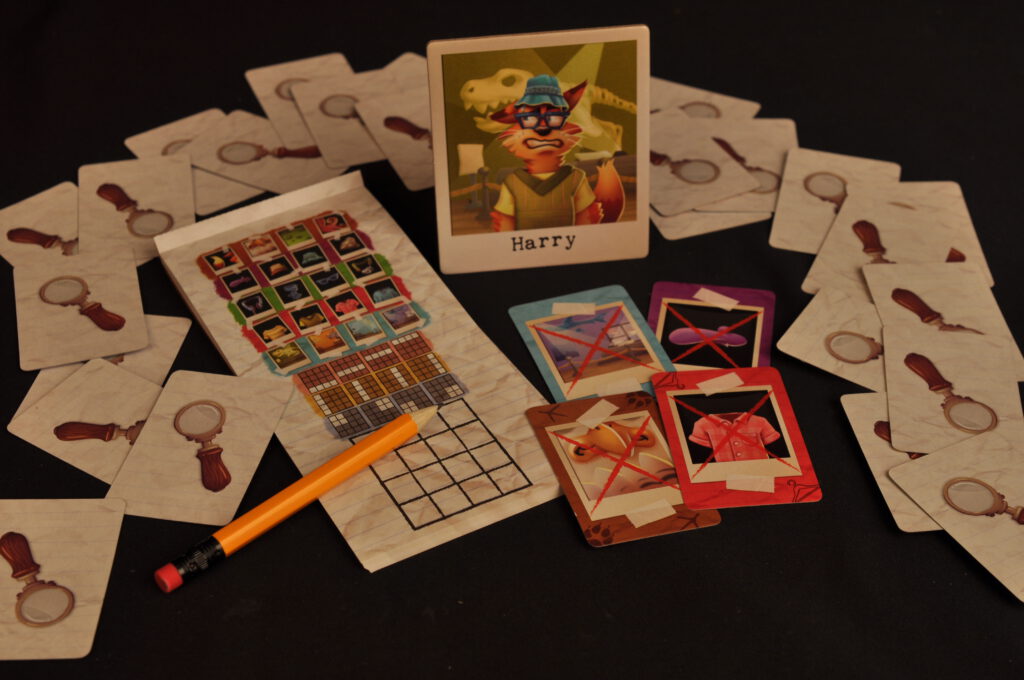 ---
Review
Museum Suspects is a nice combination of Cluedo and Who is who. It is a family game, which is great fun with children from the age of 7-8. The game makes clever use of an introduction variant of the deduction mechanism.
It is a real family game, for the more experienced player the game lacks depth. But it's a lot of fun to do with the kids.
The booklet is a nice addition that, especially with the children, contributes to a good playing experience. The same goes for the nice artwork.
If you are looking for a fun family game to play with your children, we can definitely recommend it. If you want a little more depth and tactical or strategic game insight, this one isn't quite your thing.
---