The Adventure of Robin Hood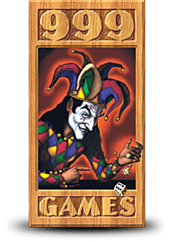 ---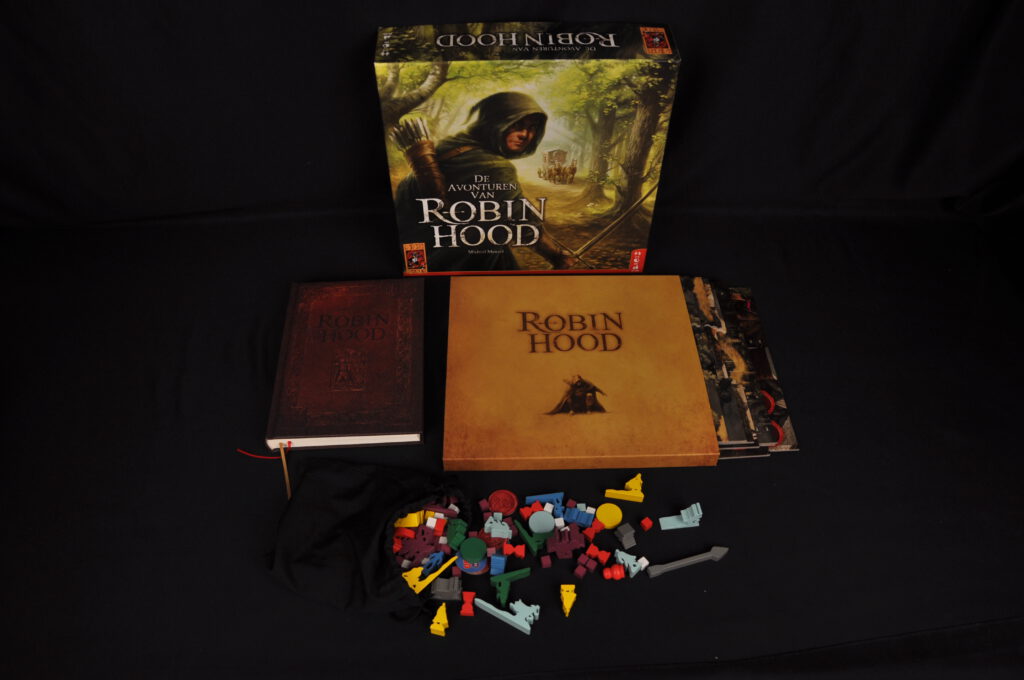 ---
Gameplay
In the adventures of Robin Hood you will play the story of Robin Hood with your fellow players. Who is not familiar with the adventures of Robin Hood, Little John, Maid Marian and Will Scarlet. In this game you are going to play cooperatively.
The game consists of 1 large game board, made up of several parts. This board shows the forest, the village and the castle. There are hidden compartments in the board that you will discover. Each box means something different in each story.
The game is played cooperatively across nine (replayable) stories/scenarios. The mechanism in the game is easy to play. There are a number of colored discs in a bag, you pull them out one by one, those discs determine which player it is turn. On your turn, you move your character around the board, raid a guard or merchant, or discover a location.
The beautiful book that comes with it guides you through the stories.
---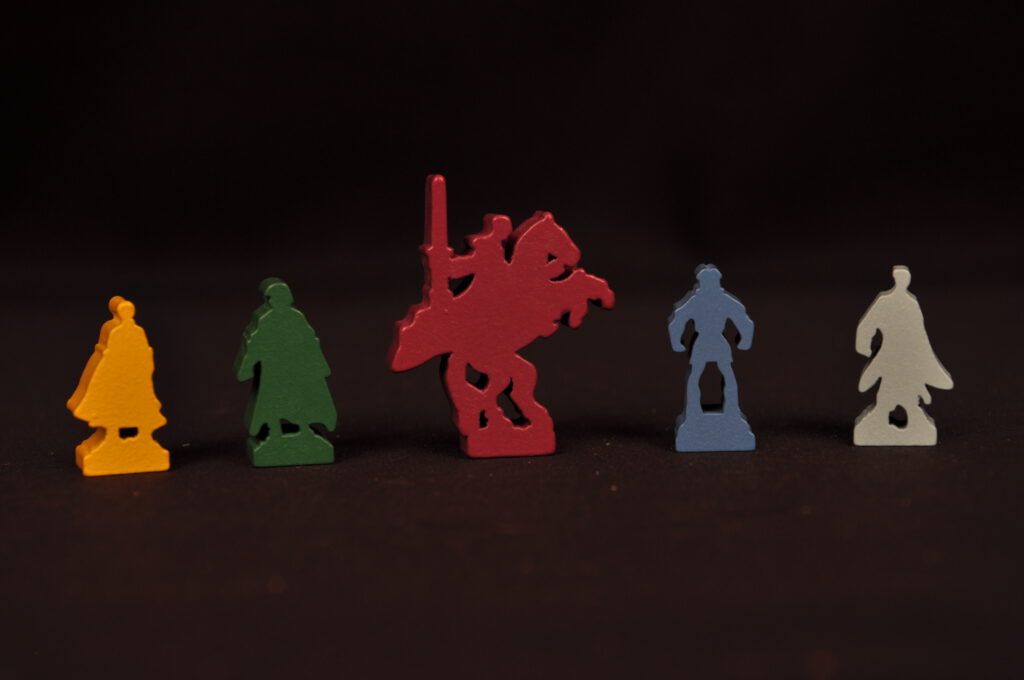 ---
Review
This game was voted game of the year for a reason. It's a great game and very well put together. The game has a unique 'learn-to-play' where you learn while playing without rules. This is very well put together and makes the game accessible to all types of players.
The scenarios are well put together and play smoothly. What we really like is that there is not 1 correct solution in a scenario. There are multiple paths that can lead to one or more solutions, depending on which sources you research and interrogate.
You have a certain amount of time for each scenario. If you have not completed the mission, you can play a scenario again, the game is built in such a way that the scenario is slightly different so that you are not doing the same thing twice.
We find a major advantage, compared to a number of other legacy or narrative games, that the entire game material remains intact. So you can play the game again if you want.
If we have to mention a downside, it is the quality of the board. The chips are moved in and out of the board several times during the game. This will damage some chips.
---