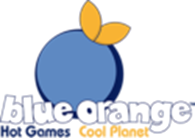 ---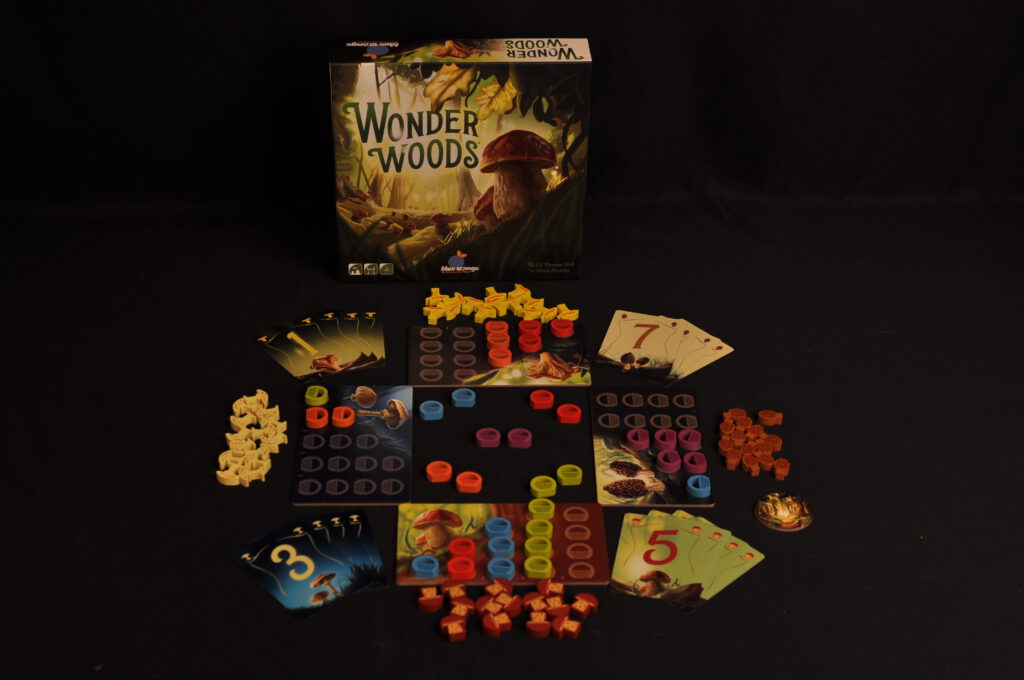 ---
Gameplay
It is autumn and you are going into the woods with your fellow players. You are going to collect mushrooms and try to collect the most points. But.. you don't know which mushroom is worth how many points.
You will try to figure that out as you progress through the game. There are four types of mushrooms, each of which can have a value of 1-3-5 or 7 points. The values ​​are on a card, and at the beginning of the game you place a card next to each mushroom (blind). This card shows which mushroom is worth how many points.
As players, you are all dealt cards that also contain the values ​​of the mushrooms. The mushrooms in the forest do not have these values. Only you know the information on your card. You can give this information to your fellow players to get a valuable extra basket. But then you're giving away information.
If there are no more mushrooms of two types of mushrooms in the forest, the game ends. Then the values ​​of the mushrooms are shown and the points are counted. The player who has collected the most points wins the game.
---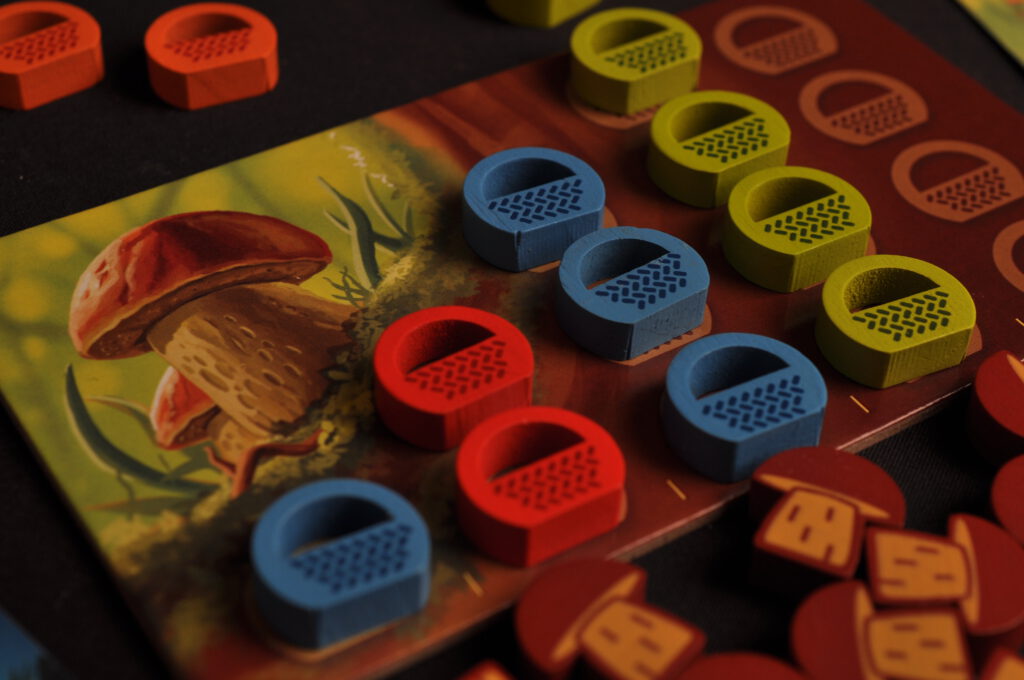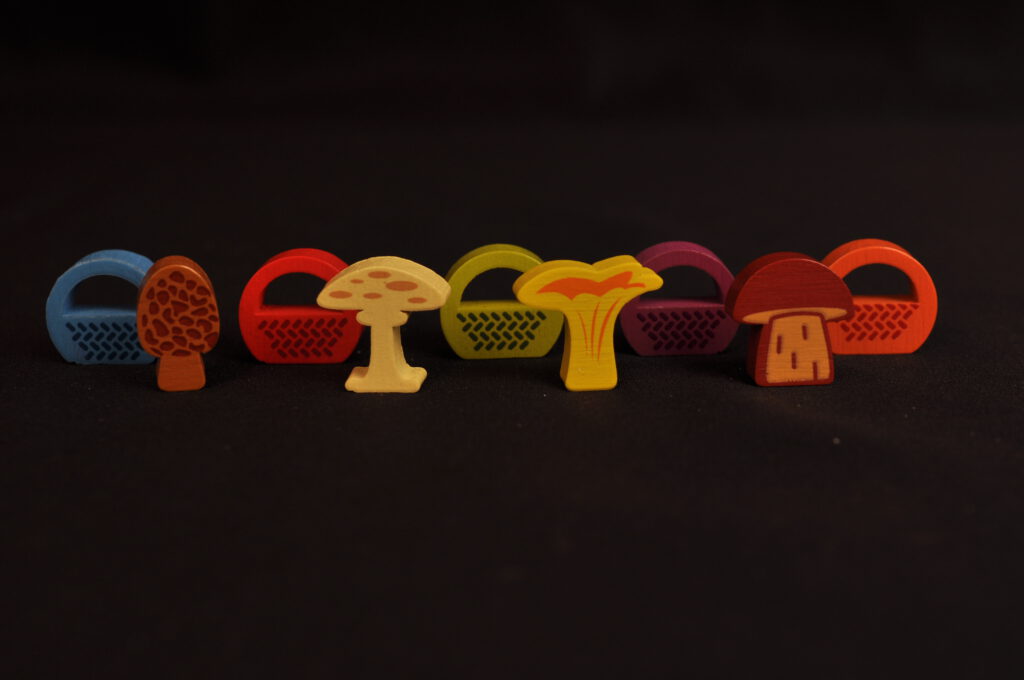 ---
Review
Wonder Woods is a very fun fast game that surprised us. It looks great, especially the wooden mushrooms are beautiful. The rules are simple and very cleverly conceived. Because you all have some information about the values ​​of the mushroom, it requires tactical insight into the consideration of which information you are going to share, or keep to yourself.
The game plays nice and fast and with 20 minutes it is an ideal start to your game night.
As far as we are concerned, the game with children aged 8 is still a bit too ambitious and 8-9 years is a more realistic age indication. The game is certainly not only fun with children, it is also a surprisingly fun game with adults!
---