---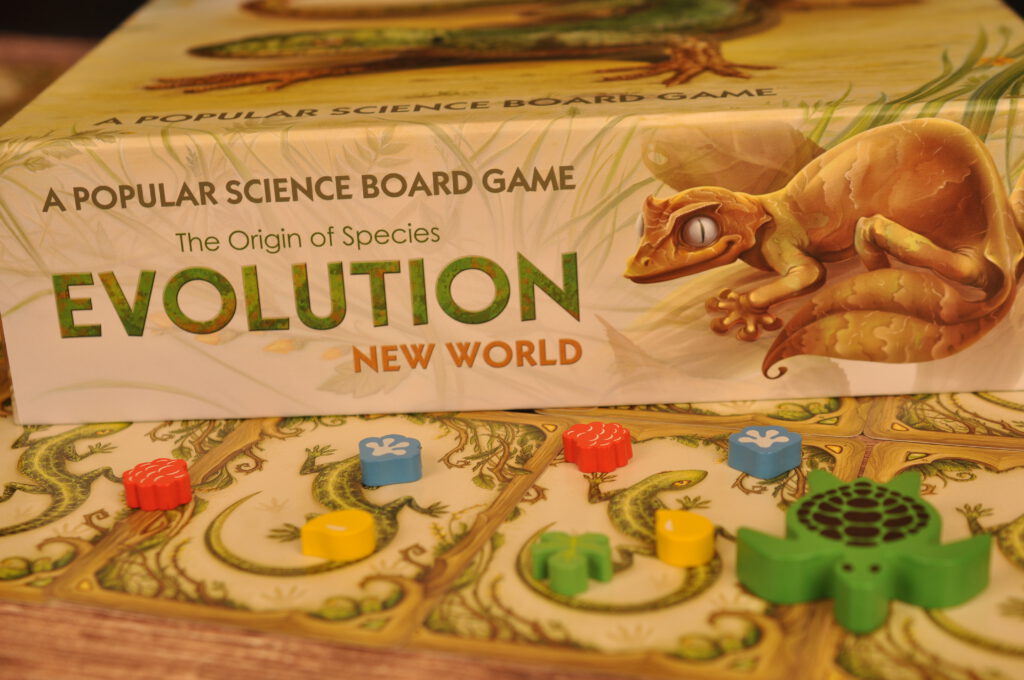 ---
Goal
The goal of the Evolution New world board game is to make your species stronger and survive in an unpredictable environment. The point is that your species has ultimately collected the most points through adaptations and food sources.
---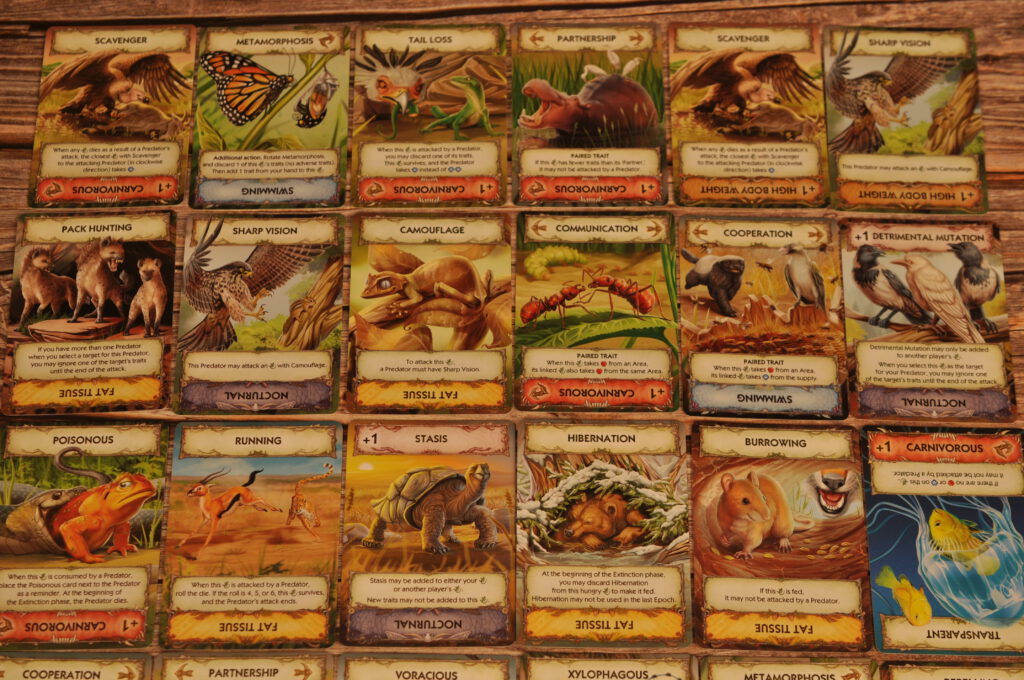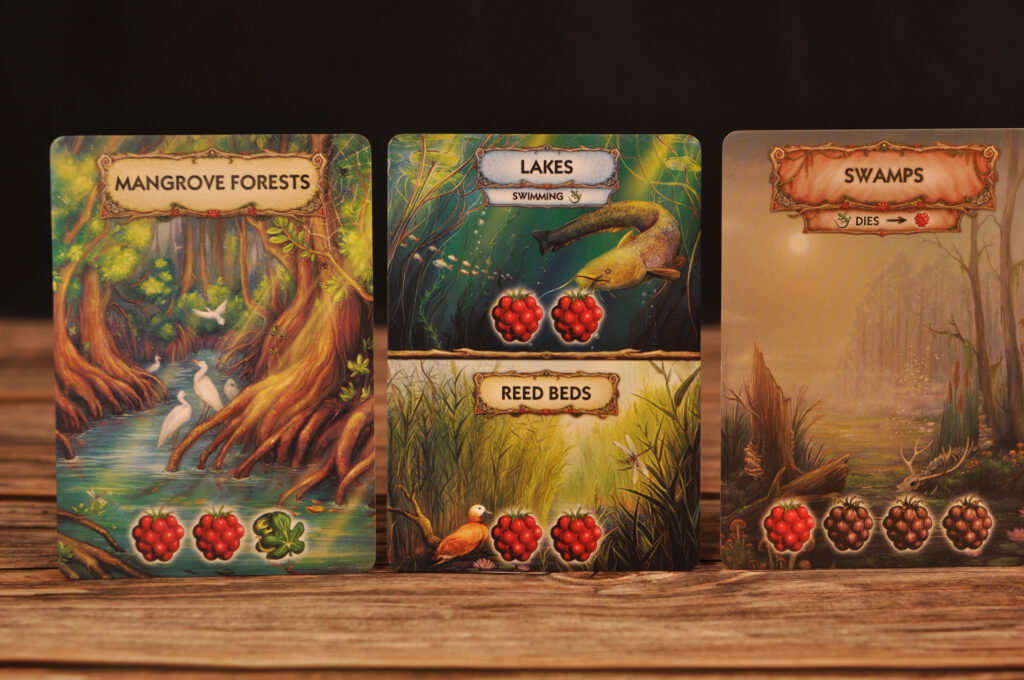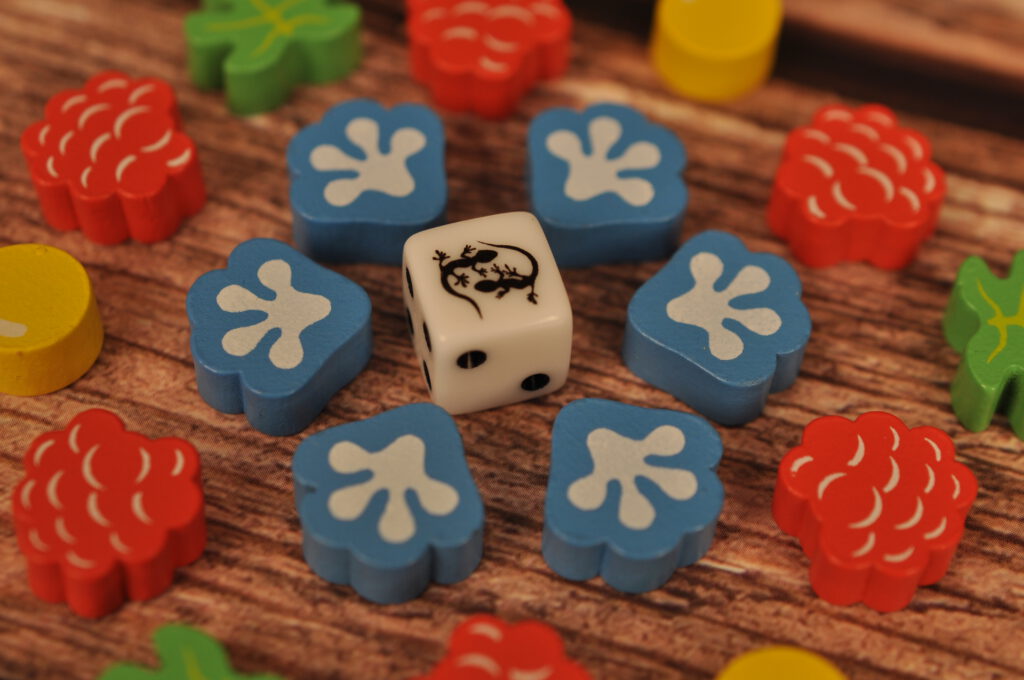 ---
Game overview
Evolution New World is a board game by Crowd Games set in nature where players take on the role of different species of animals that adapt to their environment to survive. The theme of Evolution New World is based on Darwin's theory that animal species must adapt in order to survive
The game is played over six rounds in which you must try to evolve as many animal species as possible in order to evolve. But beware, you must also be able to feed them and prevent them from being eaten by your opponents.
The game mechanics are based on card drafting, where players collect and discard cards to improve their species and help them survive.
Each player develops their own animal species with special abilities that allow them to explore the different habitats in the game. There are many different types of traits in the game that you can use to evolve your animals. Think of camouflage that makes them less easy prey, or speed that makes them difficult to catch. They can also grow and gain weight or develop into nocturnal animals. Or… all of the above. Everything is possible.
The aim of the game is to develop the most successful animal species that have adapted to the environment in the best way. In addition to strategically building and adjusting the animal species, it is also important to take into account other players and their animal species. Players can attack each other to obtain food or protect their own species.
The game challenges players to make smart decisions and choices that benefit their species. In addition, the strategic planning of tiles and cards is very important to create the best chances of survival.
---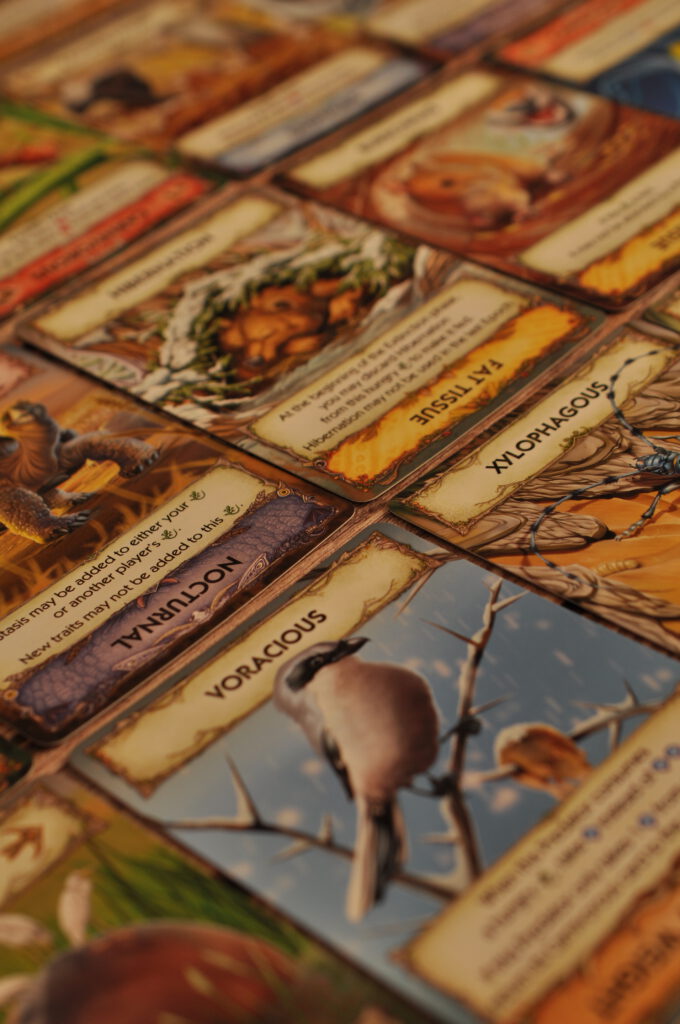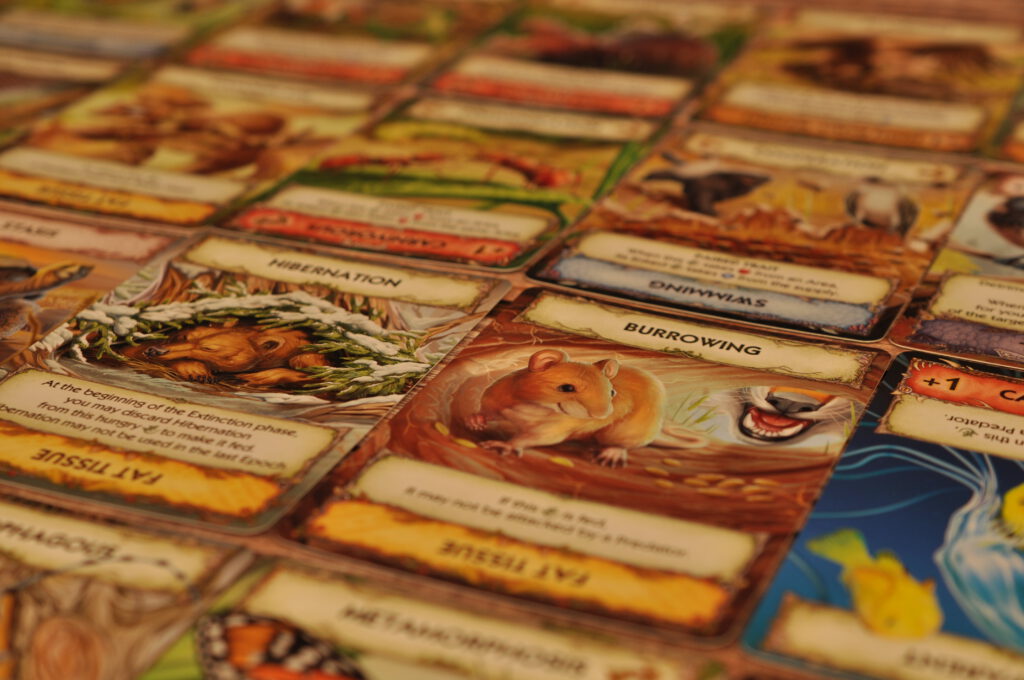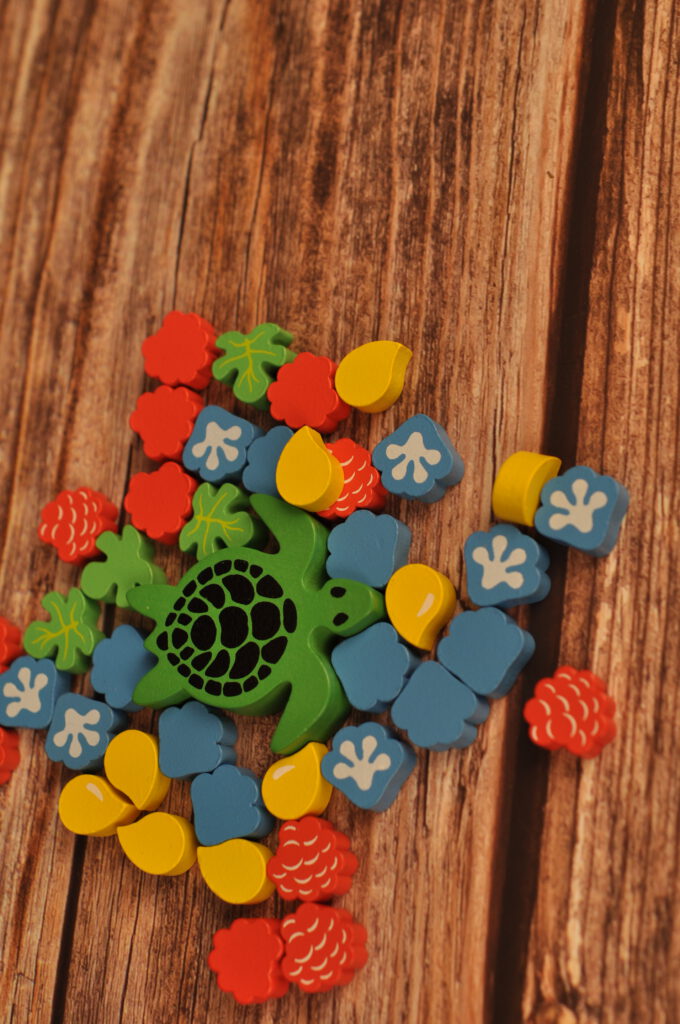 ---
Review
Evolution New World is a fun and challenging board game where players take on the role of evolution. The aim of the game is to collect food as efficiently as possible by customizing the animal creature you play as. So it's important to know how cards work and which ones are best for your own strategy.
The gameplay of the game is engaging and challenging. Each move requires thinking about the short and long term effects of the action. The interactive elements between players are a lot of fun, especially when it comes to hacking each other's creatures. This can also be quite annoying 😉. The game mechanics are simple enough to grasp quickly, but the deep gameplay offers players enough to learn and perfect the strategy. The most special animals can arise, which also led to quite funny situations at our table.
This game is playable from two players, and is also fun from 2 players. With multiple players you get more interactions because you can also attack other players. This sometimes gave a little more variation, but we also liked the two player games very much.
---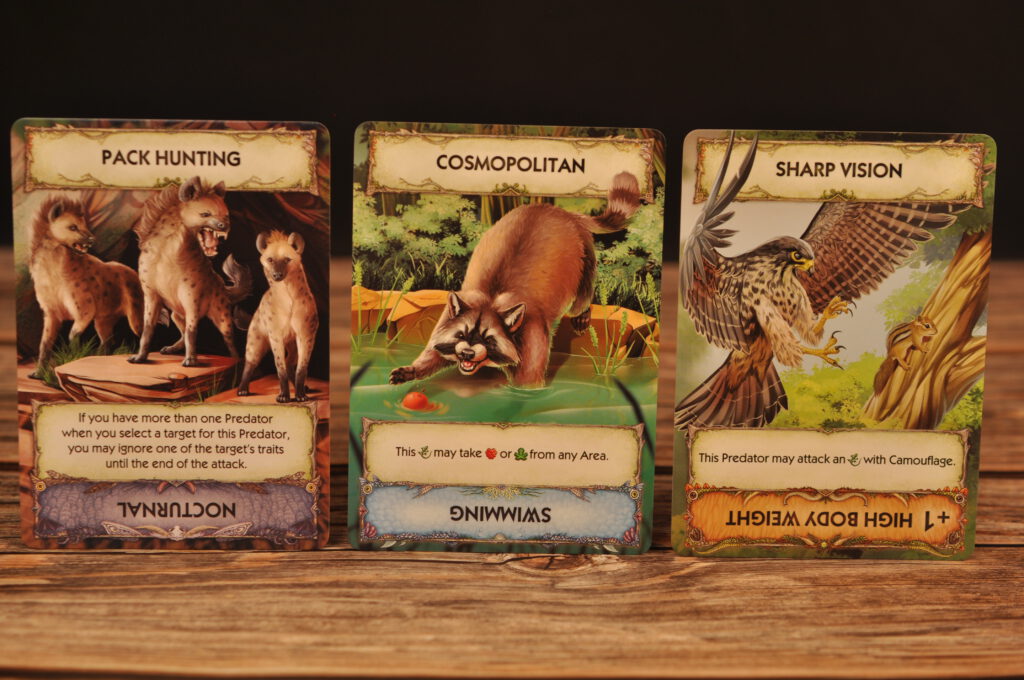 ---
For whom?
We definitely recommend this game for fans of strategic board games.