The Fog – Escape from paradise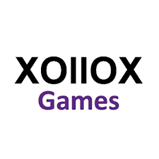 ---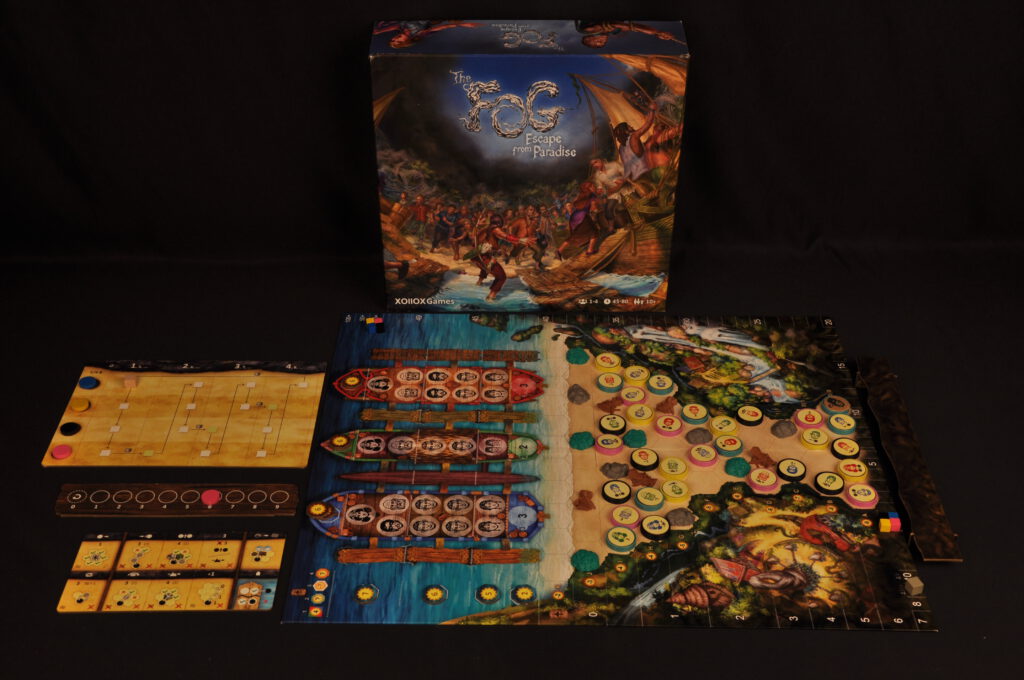 ---
Gameplay
In The Fog, an inexplicable mist sweeps over the paradise islands. Nobody knows what happens if you get into a fog, all the islanders try to get to the sea as quickly as possible and get a wanted place on one of the boats.
A number of boats are visible on the game board (depending on how many players you are playing with) and there are villagers. At the beginning of the game, according to certain rules, you place obstacles and the villagers. Then each player chooses the villagers that belong to him and the game starts.
The goal is to get as many villagers as possible on the boats. You get extra points if the colour of the islander matches the colour of the boat. Each round you have seven points that you can use to move residents. Several movements are possible. You can move in a straight line, jump over other villagers, jump over obstacles or slip through two obstacles. Each move costs a certain number of points.
When all players have been, the fog continues over the island. villagers who are still in the fog are out of the game and earn minus points.
The game ends when the fog has reached the sea, and the player with the most points wins the game.
---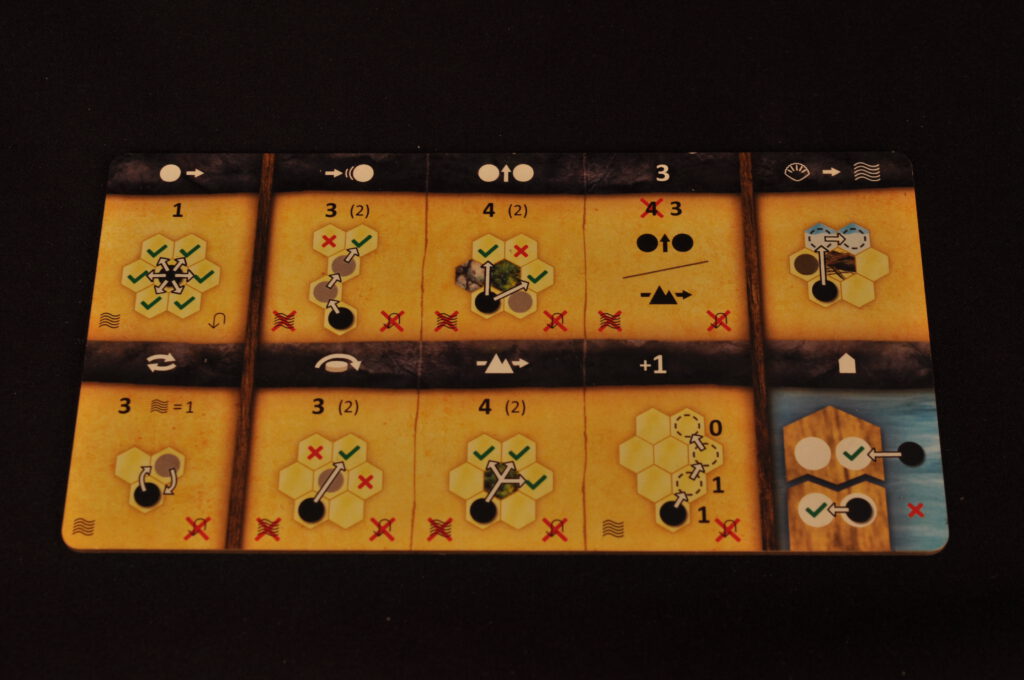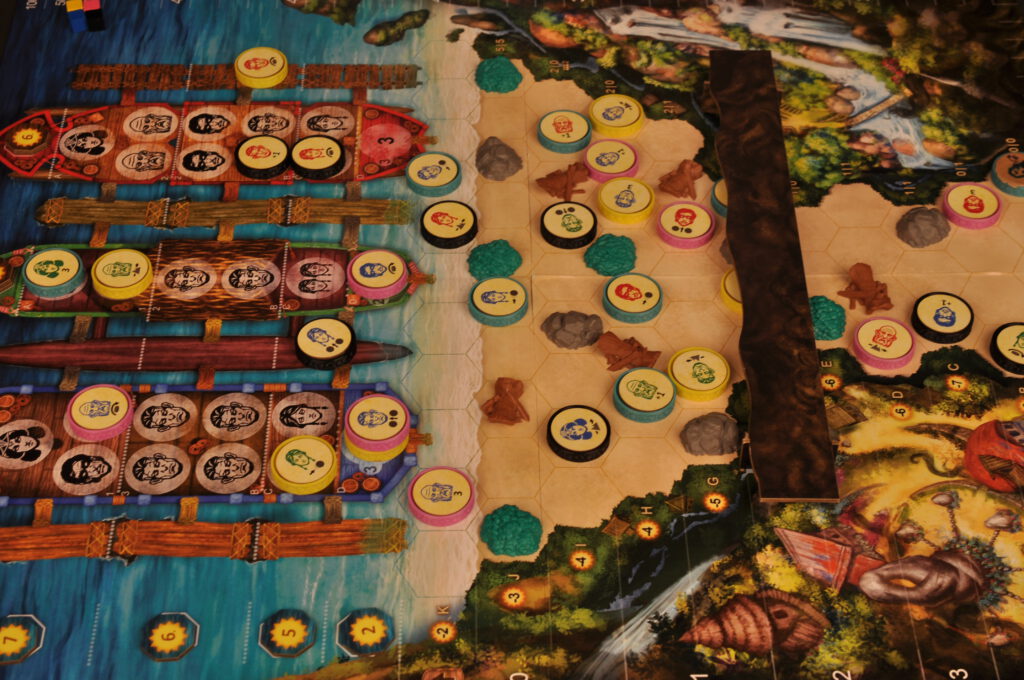 ---
Review
The game is well put together, and the rules are simple and clear, but the game is more difficult than it seems. Choosing and moving the villagers requires tactical insight into the game and making the right choices about how to move the villagers towards the right boat.
The seven points you have are enough to get movement on the board, but they do require tactical choices about what to do and when.
The look and feel of the game is very nice, note that this is a prototype.
In addition, each player has a clear player aid that comes in handy throughout the game. The mechanism that determines the game order is also very pleasant and clear.
The game is very balanced, the number of points you can bet in a round is just right, and the number of rounds is also just right.
This is a prototype, and the game has recently been fully funded on Kickstarter. Late pledges are still possible, so be sure to check out the campaign.
---