---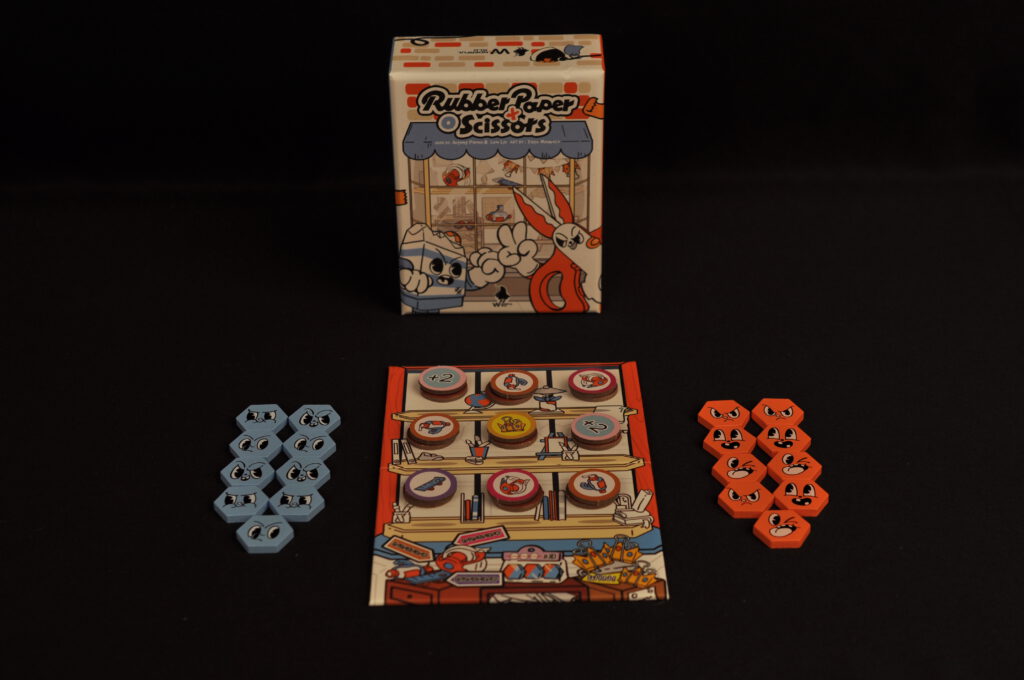 ---
Goal
Play rock, paper, scissors and collect tokens or place your color on the game board. The player with the most points at the end of 9 rounds wins the game.
---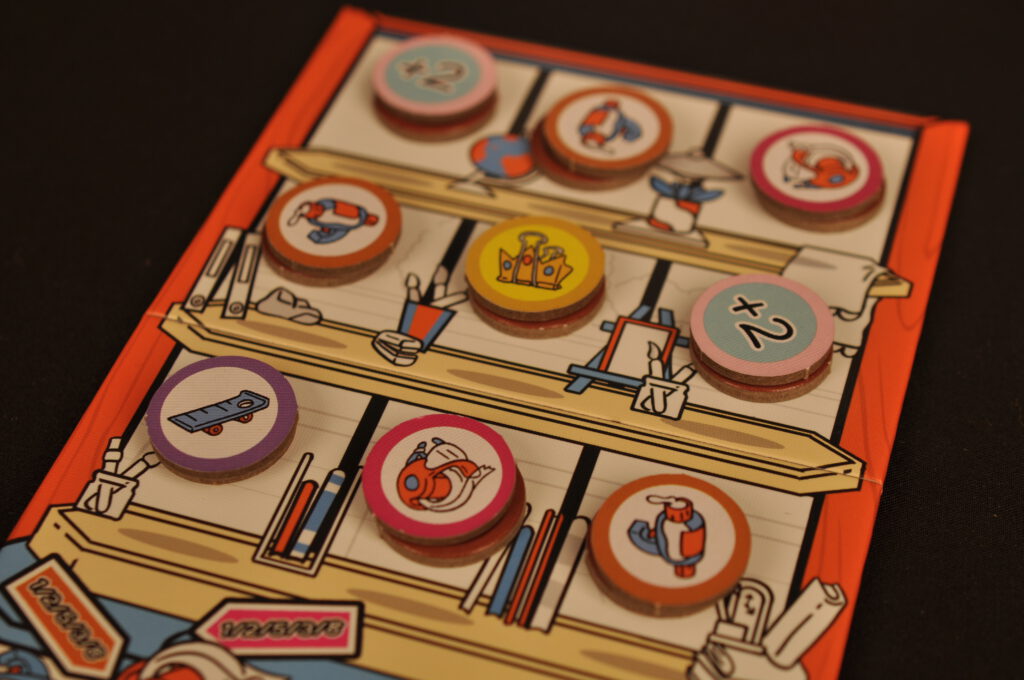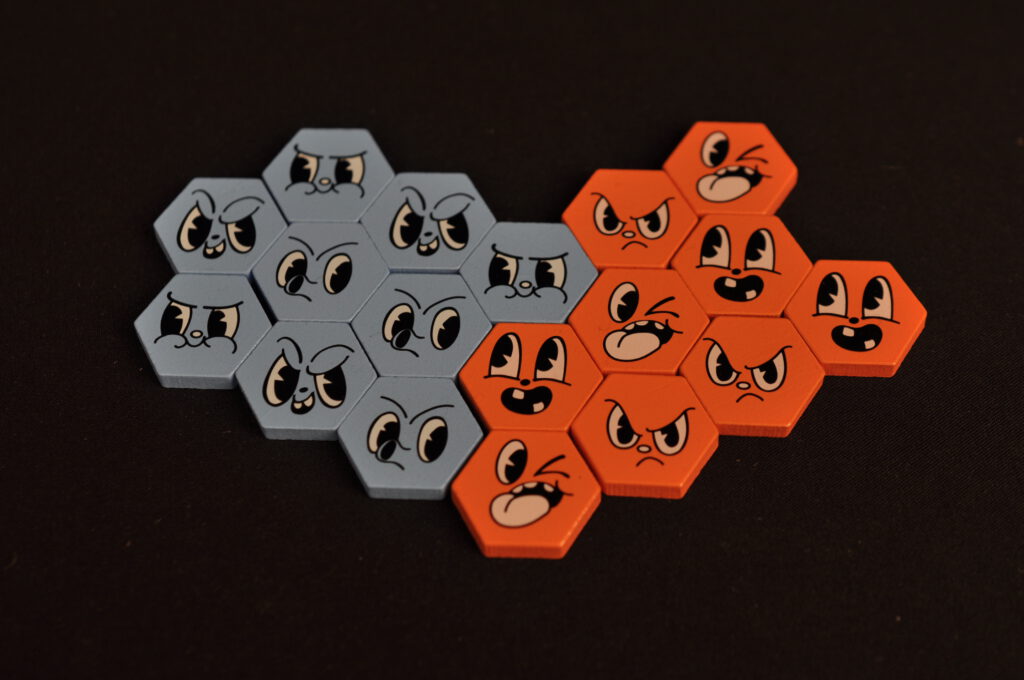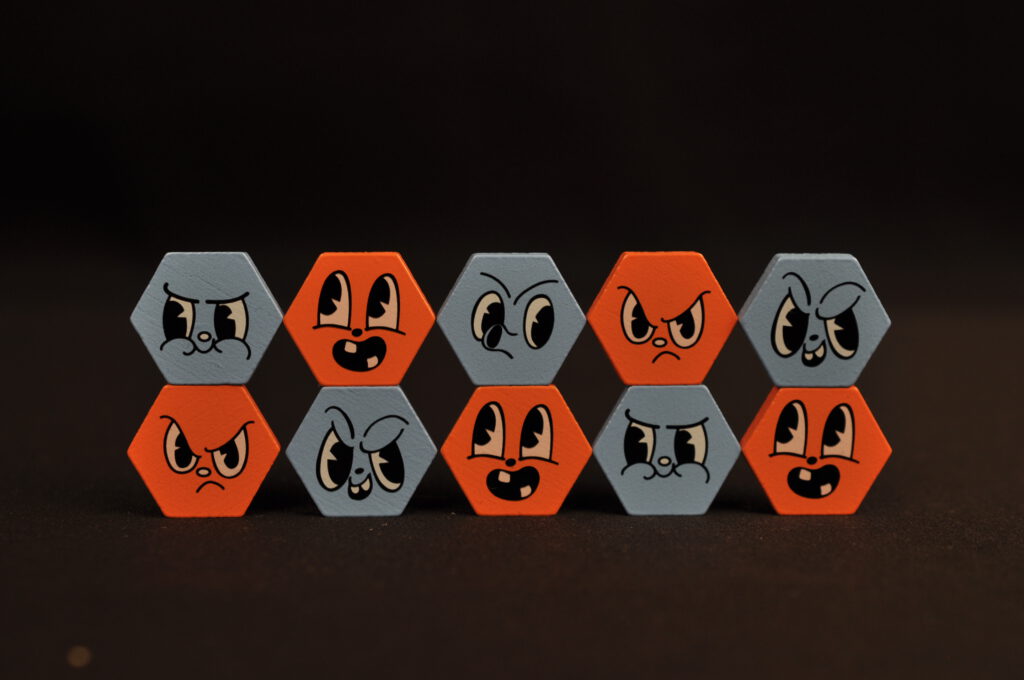 ---
Game Overview
The game is played with two players and lasts for 9 rounds. The objective is to score points, which can be achieved by getting three in a row on the board and by collecting tokens. The game board features a tic-tac-toe grid of 3×3 squares. Each square has 2 tokens, one facing up and one facing down. Each token has a symbol, and the goal is to collect sets of tokens to score points. The points earned depend on the number of tokens collected.
How do you acquire these tokens? That's the fun part of the game – by playing rock-paper-scissors. The winning player gets to choose their action first. You can choose to place your token on the board to form a three-in-a-row or pick either the open or closed token. The other player then selects one of the remaining actions, and the first player chooses the last available action.
At the end of the game, after nine rounds, the points are tallied, and the player with the most points wins.
---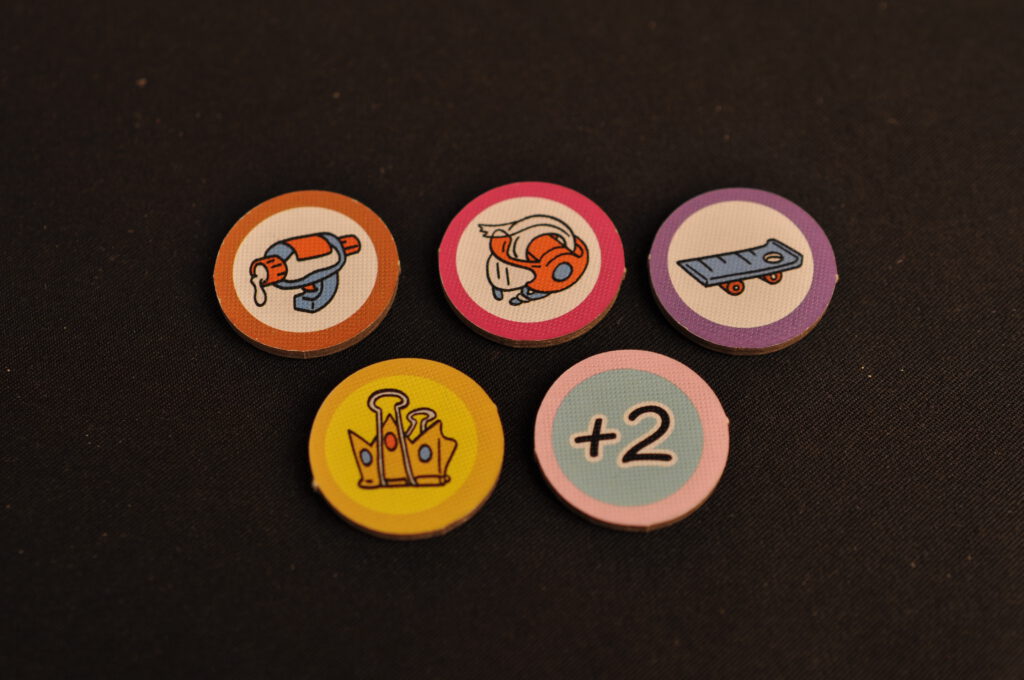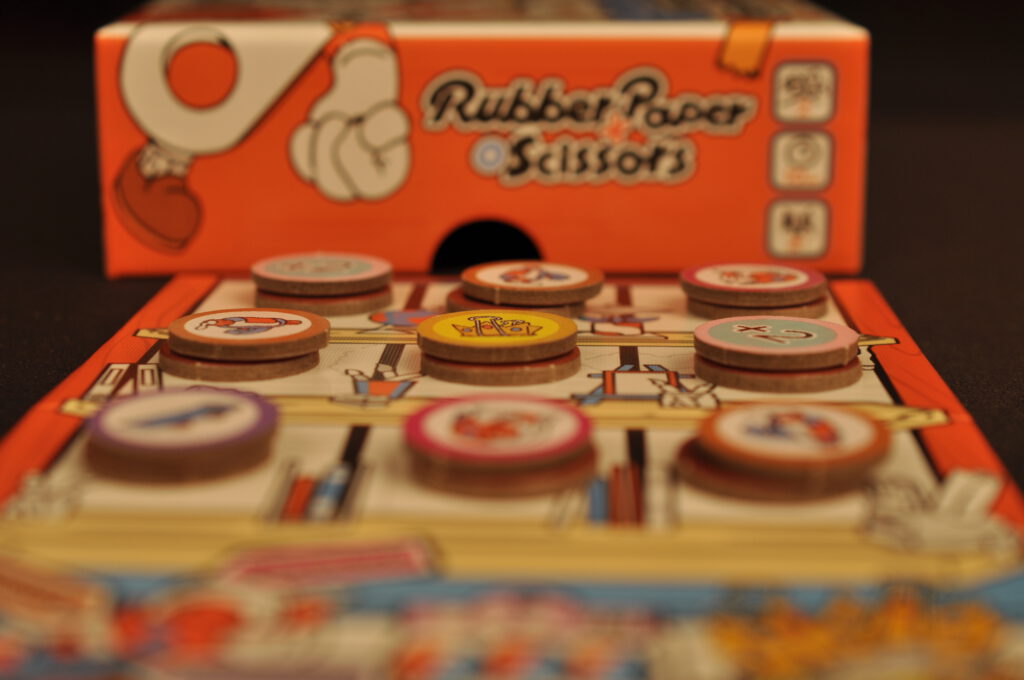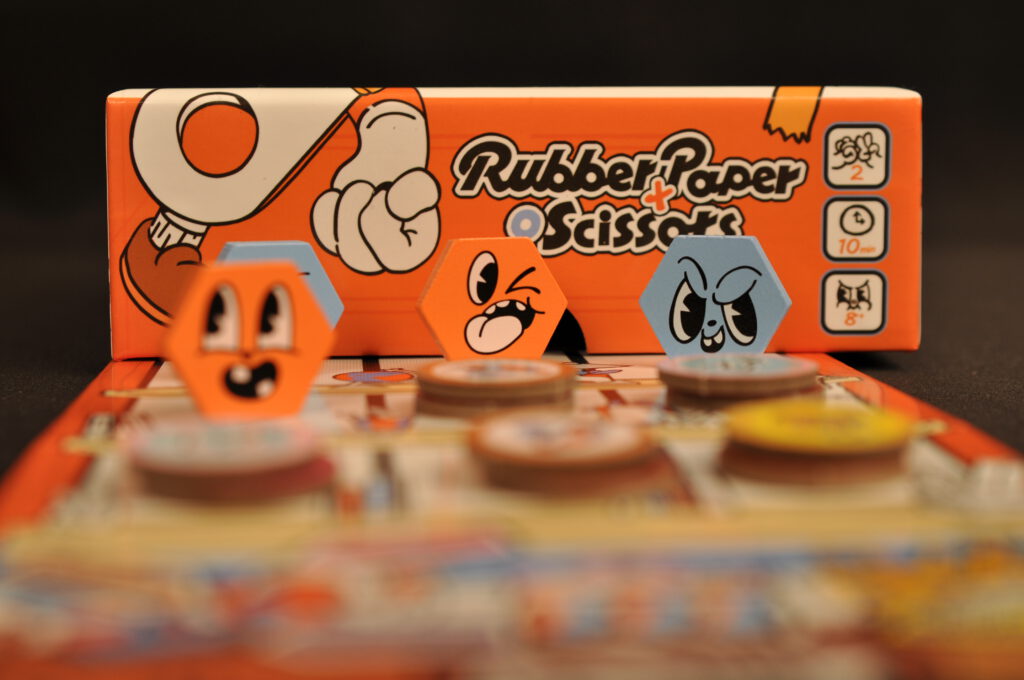 ---
Review
This is a really fun and fast-paced game that cleverly combines some classics. Rock-paper-scissors and three-in-a-row are well-known games, now applied with a twist. It's enjoyable as a two-player game, especially with kids. It ranks high among our children's favorites.
---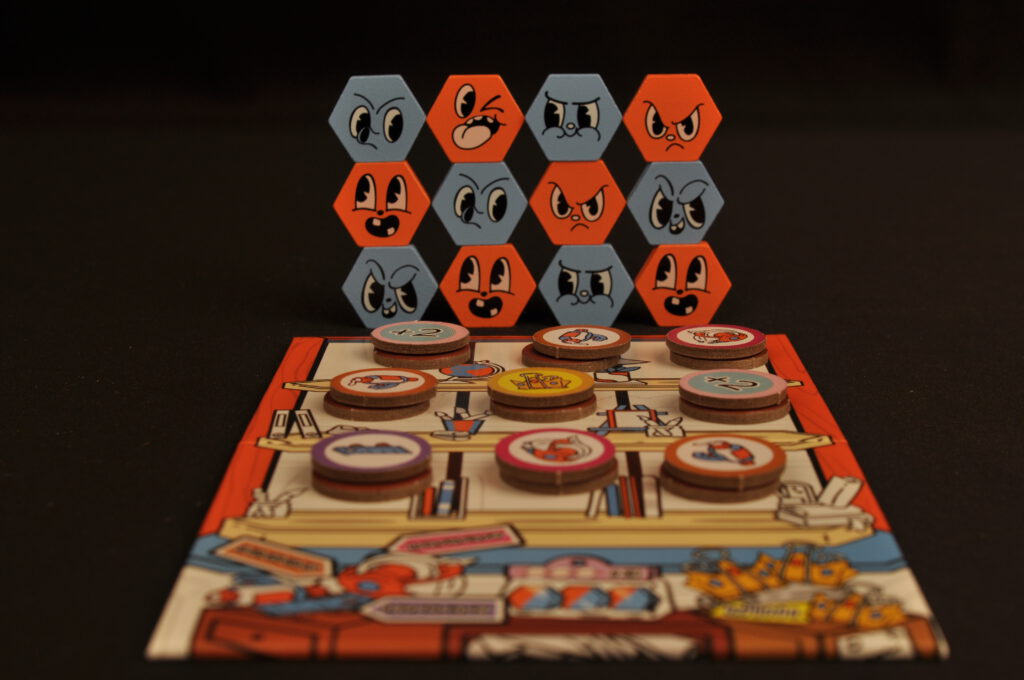 ---
For Whom?
For anyone looking for a fun and quick two-player game, especially enjoyable with kids.