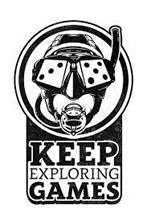 ---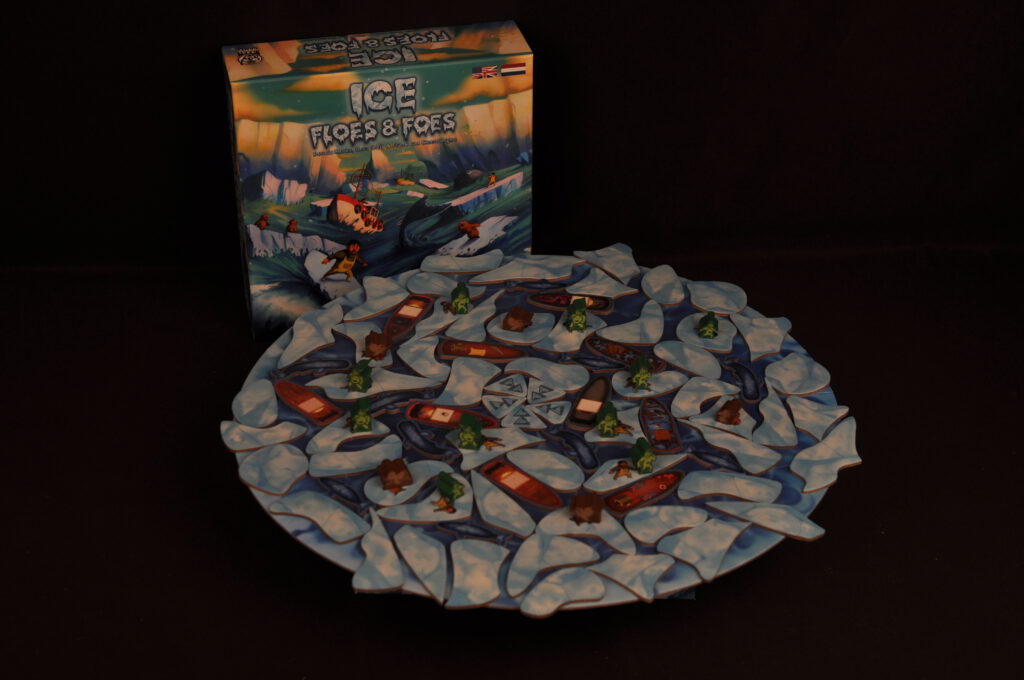 ---
Goal
In Ice: Floes and Foes you will try to save as many seals and whales as possible from the fishing boats and hunters. The first player to catch five boats or hunters wins the game. But beware, if you catch an animal, the score of that turn does not count.
---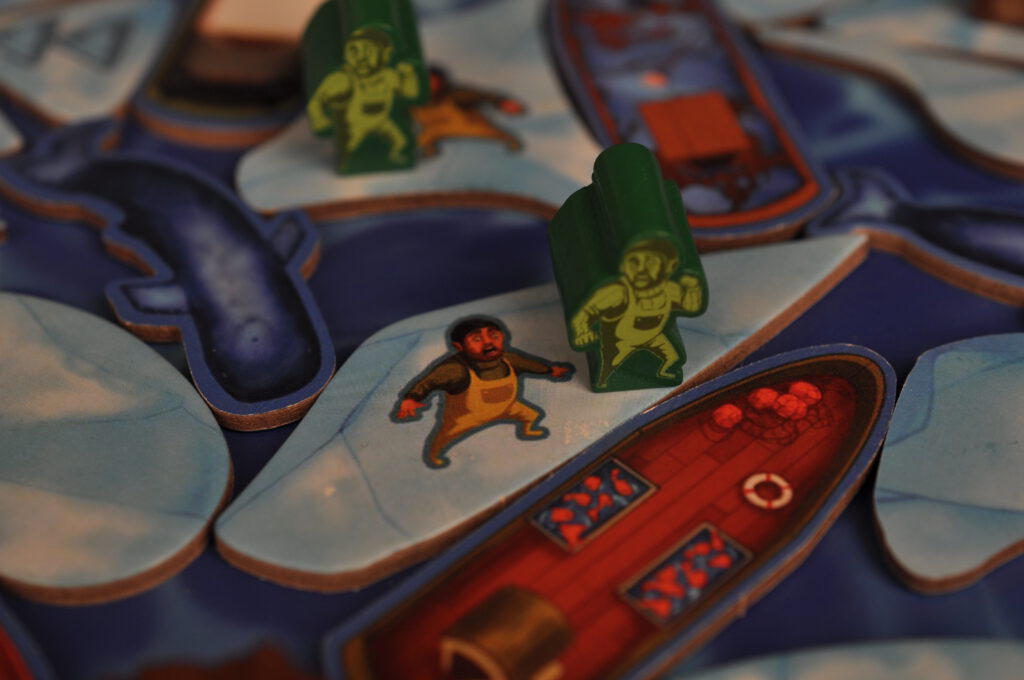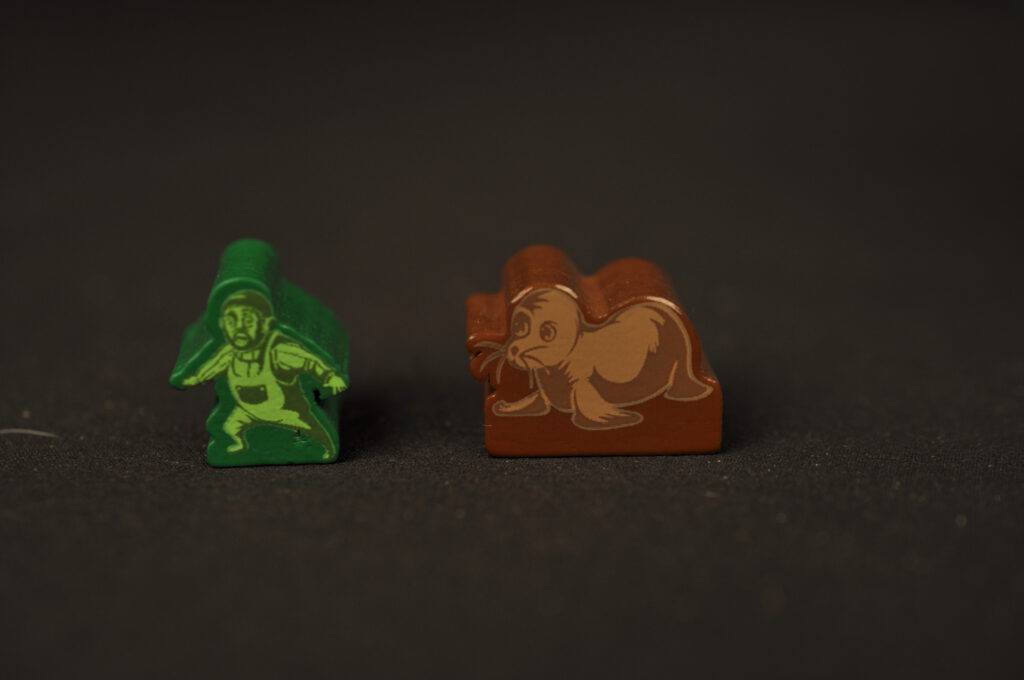 ---
Game overview
The game board is filled with ice floes, some of which contain animals such as whales and seals. In between you place the boats of the fishermen and the hunters. So the plate is completely full. On your turn you will slide three ice floes onto the platform. You can choose how and where you do this. The ice floe must reach all the way onto the plateau. You will try to push the hunters and fishing boats off the plateau to save the animals.
Your goal is to push five hunters or fishermen off the plateau. Did you succeed? Then you win the game. But if you also push a whale or seal off the board in one turn, your turn unfortunately does not count.
---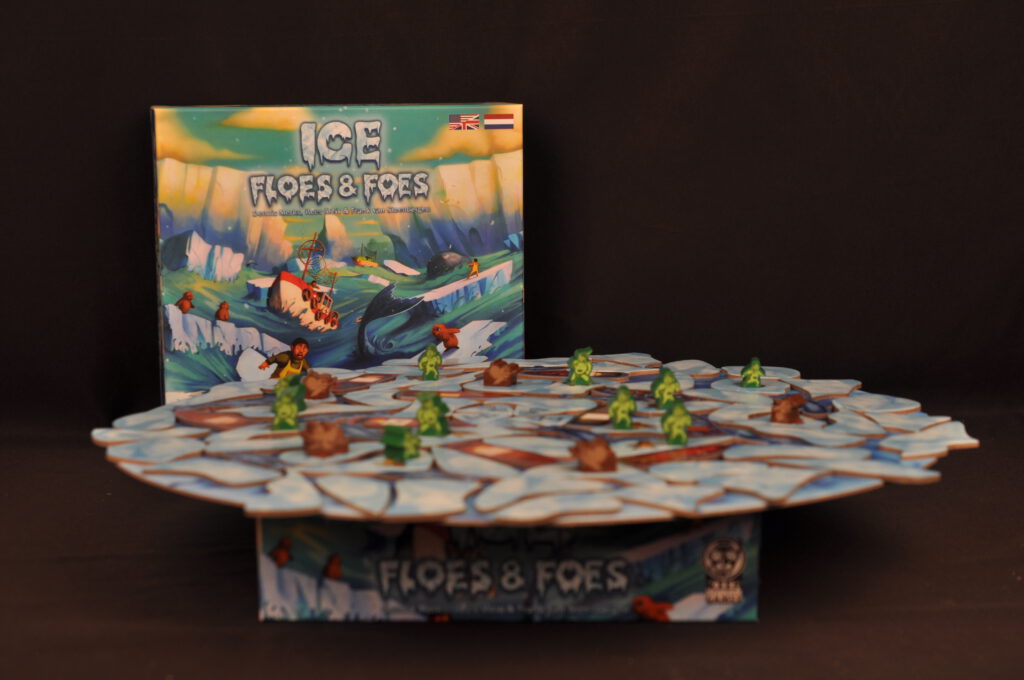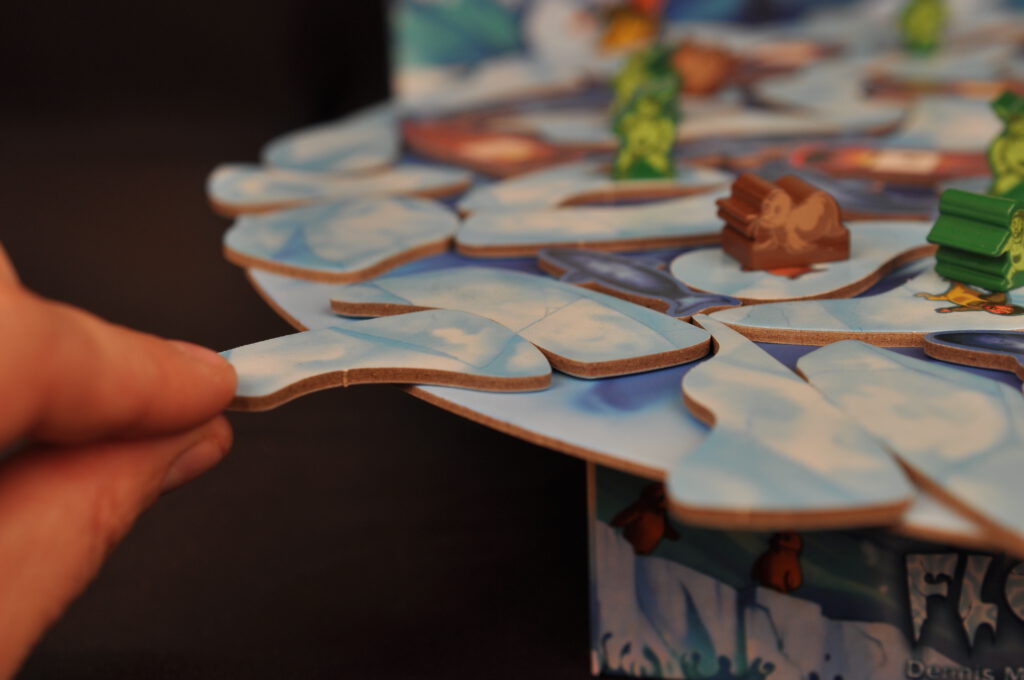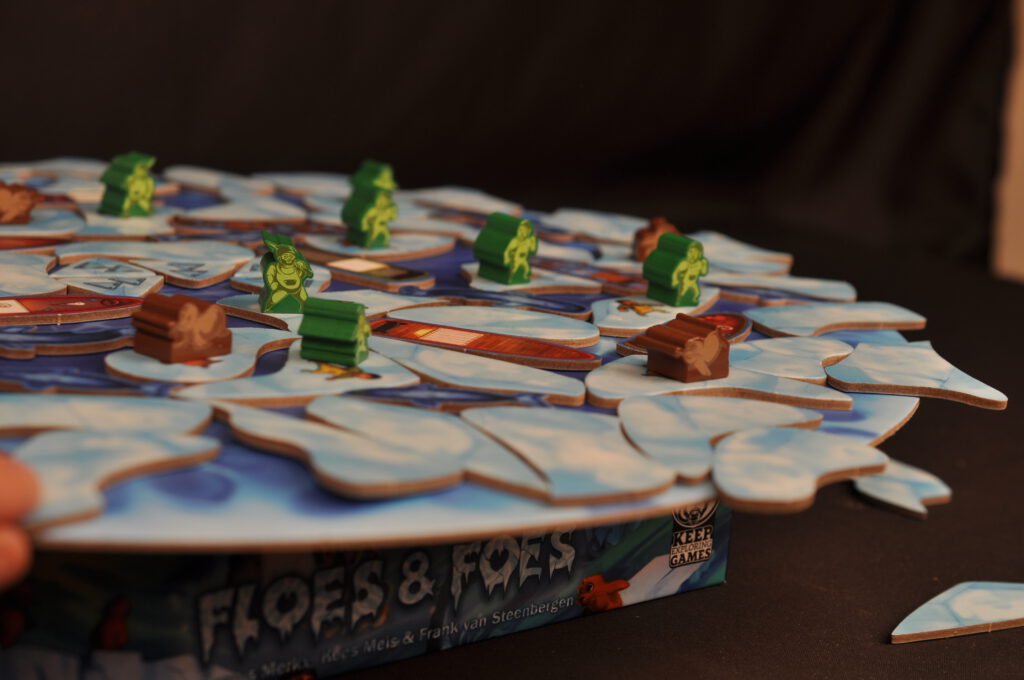 ---
Review
Ice Floes and Foes is a very fun and entertaining game with kids. The rules are simple and the design really appeals to them. The game takes about fifteen minutes, an ideal attention span for the younger children, and fun to do again with the older ones.
We also really like this one to do with the kids, it plays nice and fast and clear. The box looks beautiful and the game is of good quality. We notice that our children often want to put this game on the table.
---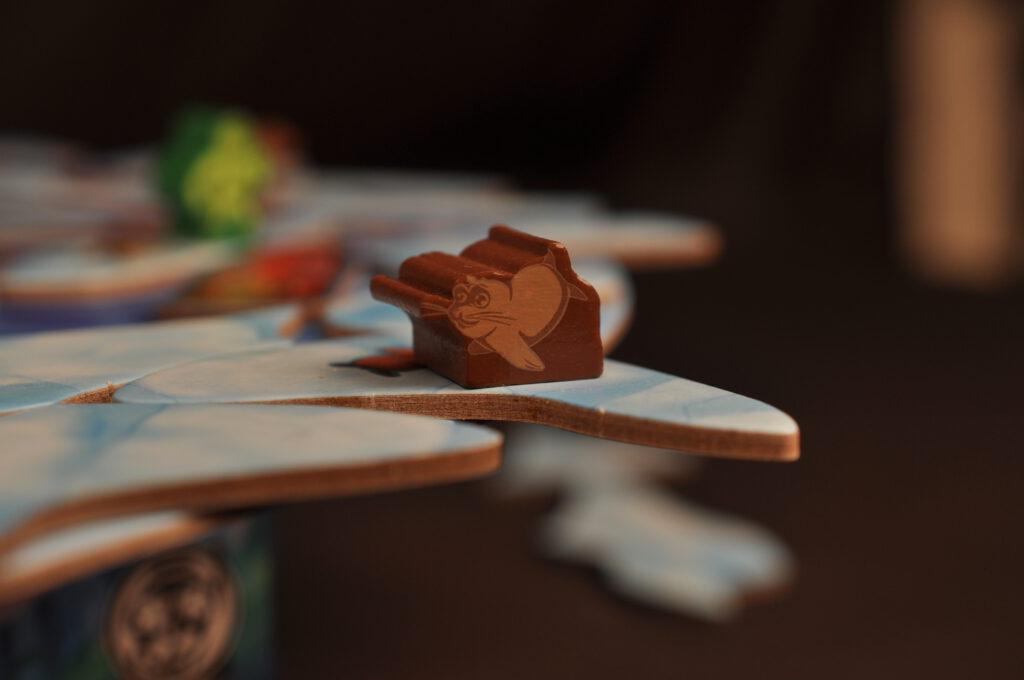 ---
For whom?
As far as we are concerned, a must for anyone with children from the age of five