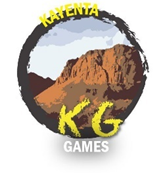 ---
---
Goal
In Obsession, you are the head of an aristocratic family in England, which is highly regarded but also in trouble. You want to improve the reputation of the family by organizing different events and making friends with the right people. In this way you will improve the reputation, earn points and the player who has the most points at the end of the game wins the game.
---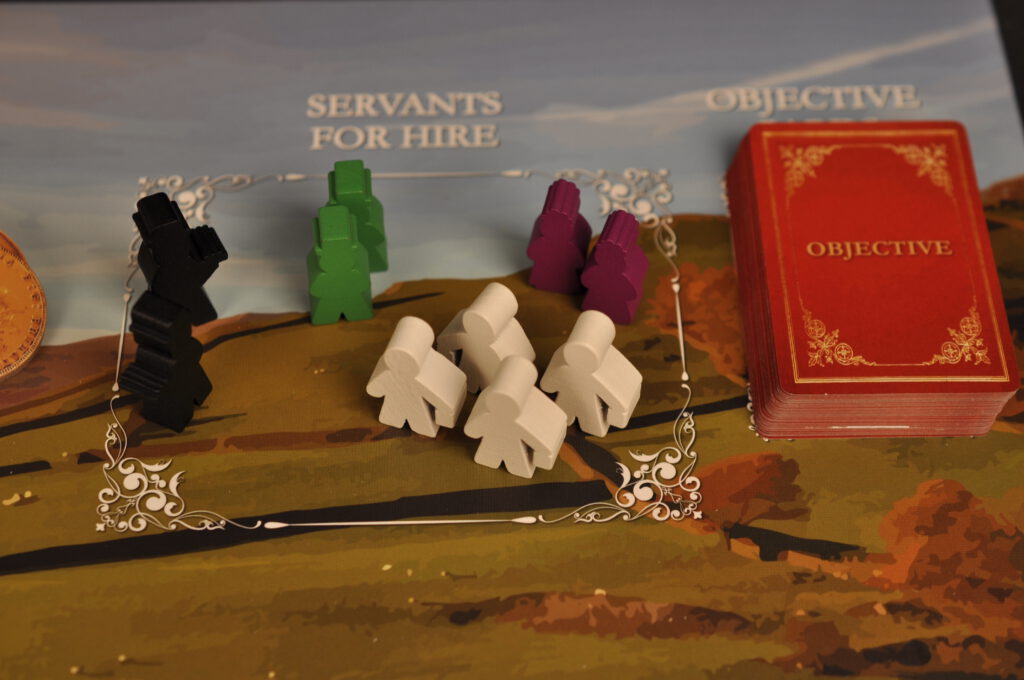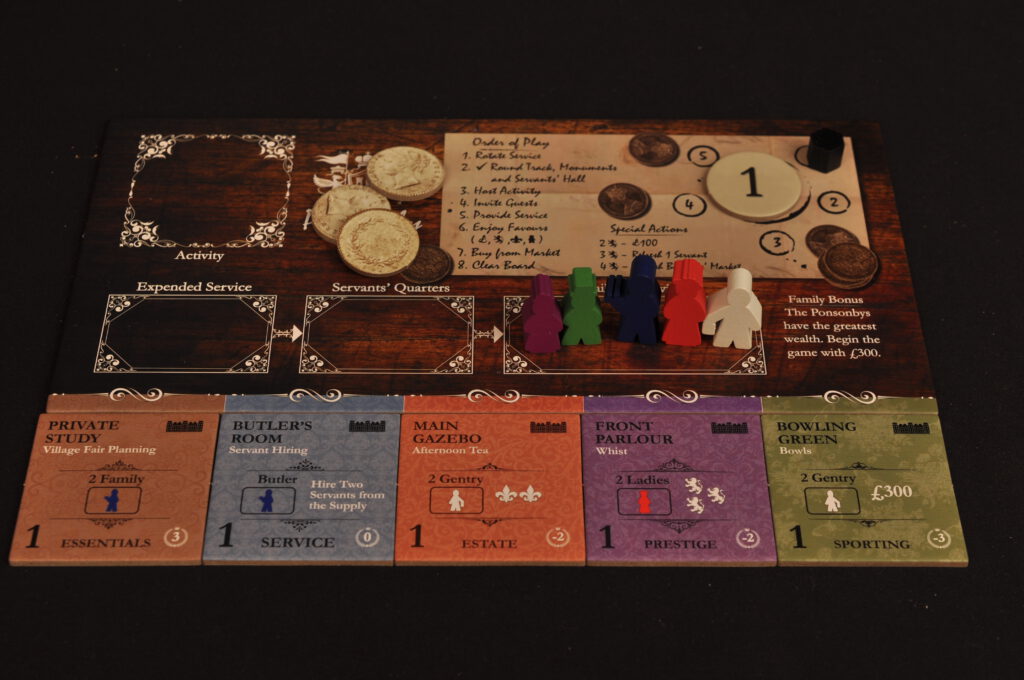 ---
Game overview
Each player represents their own family, with their own house and relatives. Each house has its own staff, such as a butler, ladies-maid and footman. Perhaps still known from Downton Abbey. Each house also has its own rooms where activities can be organized. During the game you expand your house, so you can add several rooms and organize more extensive activities there.
The game is played over 16 (or 20) rounds and each round you as a player can do 1 of two things. You can organize an activity in your house. You choose a room from your house. This states which staff member is needed to organize the activity and how many – and which type – guests will come by. In your hand you have cards with guests. Some guests require special service by a member of staff. This staff must therefore be available in your home. Can you meet all the conditions? Then the activity takes place and you receive all the benefits that come with it. This can be money, extra guests or increasing the reputation of your home.
The staff who participated in the activity needs to recover and will therefore not be available for activities during the next two rounds. It is therefore important to handle your staff carefully and to have them available at the right times.
Are you unable or unwilling to organize an activity? Then you can pass. In that case, all your staff will become active again, you will be able to use all guests again, and you will receive some income.
At the end of your turn you can buy new rooms and use them to expand your house. This gives extra possibilities for activities and thus for scoring points. At the end of the last round, the points are counted.
You score points for every room in your house where an activity is organized, per guest in your hand, per objective achieved, remaining money, number of staff and loosely collected points. The player who has the most points wins the game.
---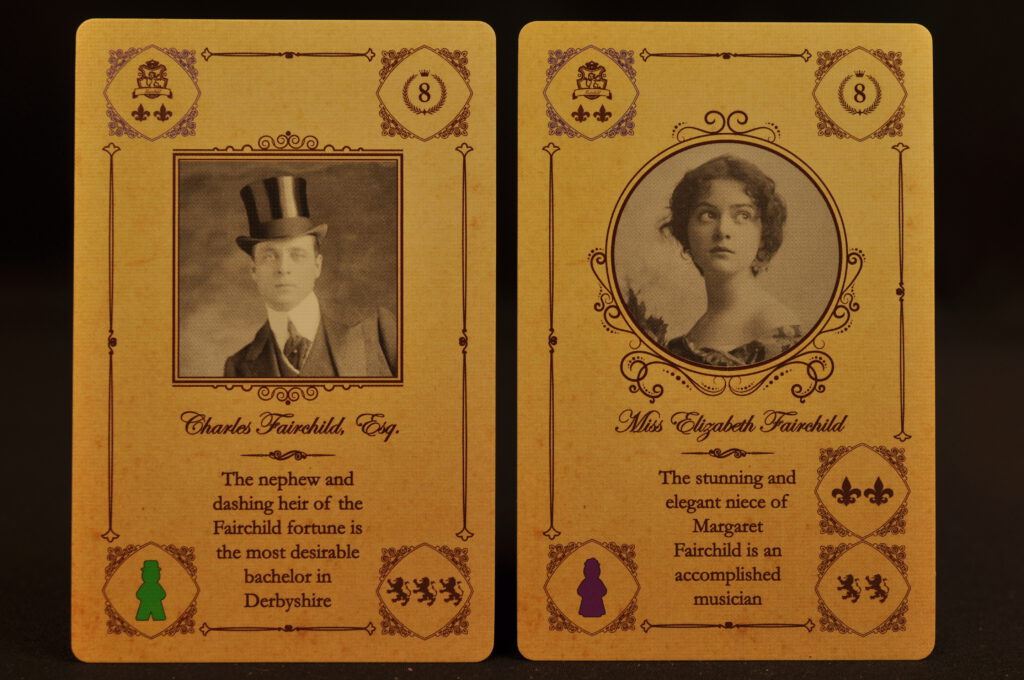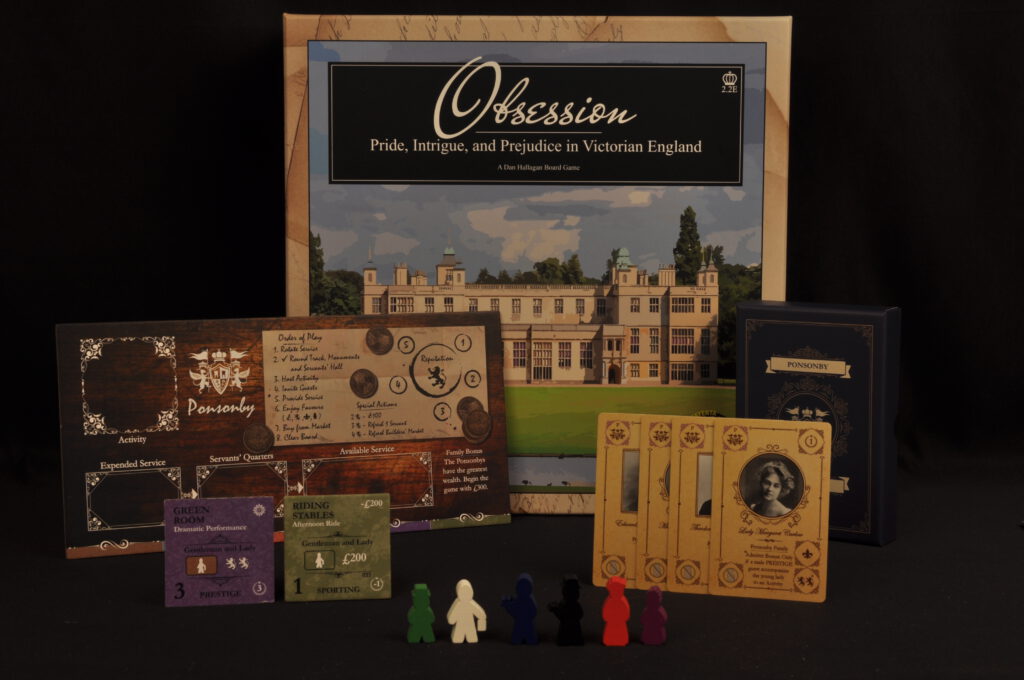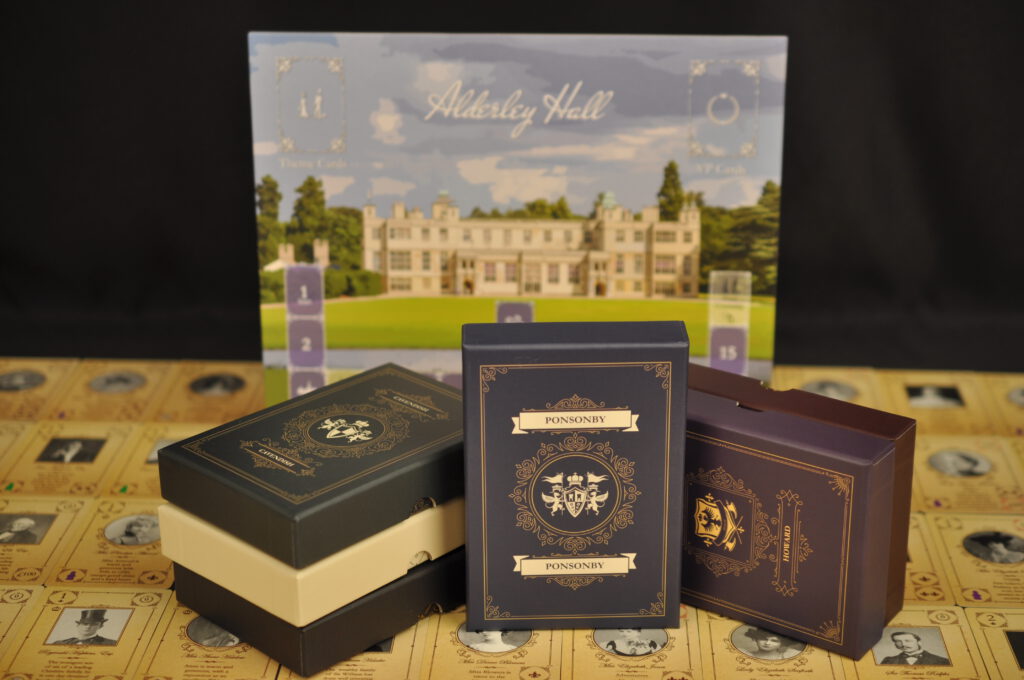 ---
Review
Wow what a winner Obsession is! The theme is super original and well worked out, and fits this game perfectly. You really get the feeling that you are in the English nobility. The rules are clear and well-arranged. On your turn you have a choice between organizing an activity or passing. The steps per turn are clearly marked on your player board and there are also handy cards that help you understand which symbols are on everything.
As a result, the game rounds go by nice and fast, and although you certainly need to have tactical and strategic game insight, it is still easy to oversee and we certainly do not suffer from 'analysis paralysis'.
You can use multiple strategies in this game, making it different every time. What positively surprised us is how balanced the game plays. We have played it several times, in different companies and every time the scores are close to each other. Super clever and fun, and every time exciting who will win!
With a playing time of about an hour (2 people), the game is often and gladly on the table here. With 4 players it takes a bit longer.
Due to the many different rooms there are, a whole stack of goals that you can achieve, but also the various expansions that are already there, Obsession has a high replayability.
Really a winner as far as we are concerned, which recently has a place in the BGG top 100: well deserved!!
---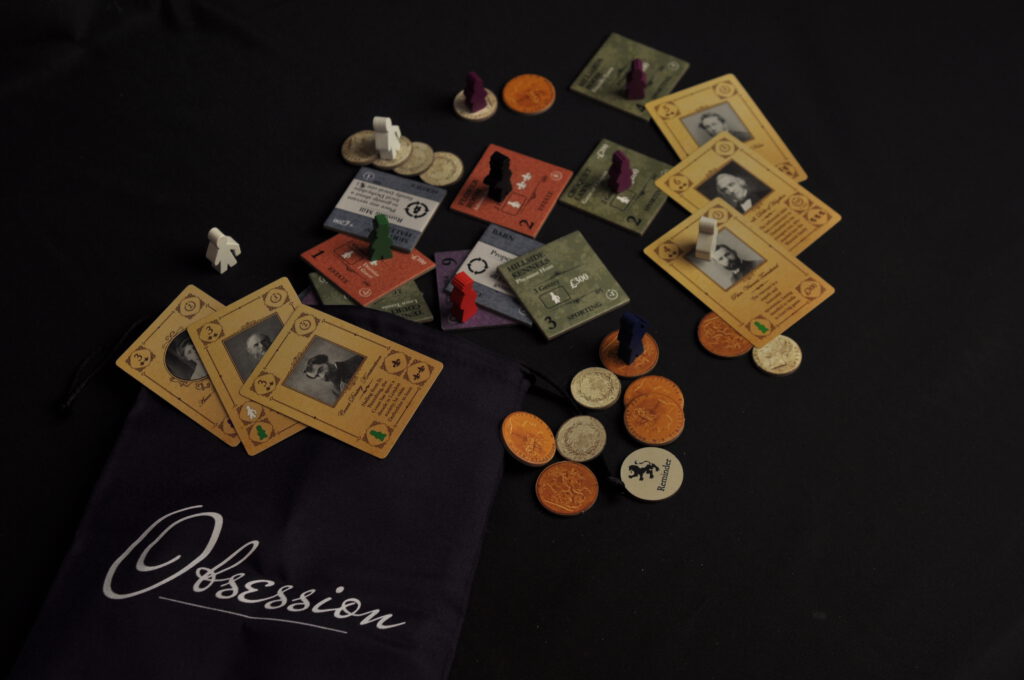 ---
For whom?
For everyone who likes a nice thematic game, where some tactical game insight is required and the game doesn't take hours.